Shamelessly Celebrate Your Love for Pocky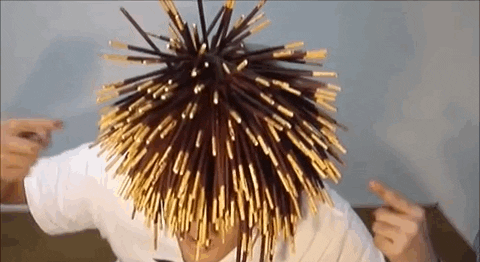 If you're a die-hard Pocky fan, and want to celebrate your love for this delicious snack, we're happy to tell you that there's an official day for that. The 11th of November is International Pocky Day – probably because 11:11 looks like four sticks of Pocky lined up in a row (but don't quote us on that). Why not eat an entire pack of Pocky – maybe even two – by yourself? It's all in the name of celebration, after all. There's really no need to share.
More Pocky – for So Much Less!

To celebrate International Pocky Day, head over to Mid Valley, or Sunway Velocity Mall. Both these malls are celebrating Pocky Day until the 12
th
of November. As a special offer, they're selling five boxes of Pocky for RM 10! We can't think of a better excuse to fill up on Pocky, and if you love Pocky as much as we do, you'll undoubtedly feel the same way. There are six different flavours for you to choose from; we tried them all (for research, of course), and most of them, in true Pocky style, were absolutely delicious.
Pocky-style D.I.Y.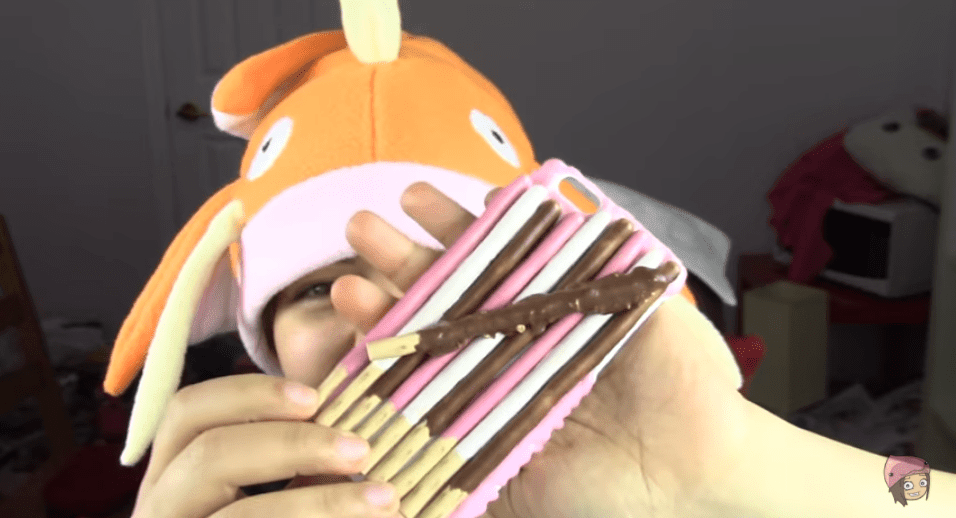 It's no secret that the DIY and upcycle trend has been gaining lots of popularity lately. Show off your love for Pocky by making
this Pocky-themed phone case
. Fed up with the lack of Pocky at work or school? Try making a Pocky-themed pencil case,
and
pencils that look like Pocky!
This instructional video
really simplifies the entire process – plus, it looks incredibly cute, and is a great way to meet other Pocky fans… without having to share your personal stash, of course. If you've got lots of stationery and a few empty Pocky boxes lying around (because who doesn't?), why not upcycle them into storage containers?
This video
shows you how it's done – your desk will be organized in no time!
Make Your Own Pocky

Have you ever wished that Glico would think about you, and you alone, and release Pocky mixed with your favourite other snack? Perhaps you're fan of chocolate orange, or peanut butter and jelly. Or maybe you've had an intense Pocky craving during a public holiday, when your local kedai runcit was closed. Fear not, because you can actually make your own Pocky! While the process seems a little bit complicated, think about all the amazing Pocky flavours that you could come up with – Milo, caramel, and Twix Pocky all sound delicious right now.
Strange and Wonderful Pocky Flavours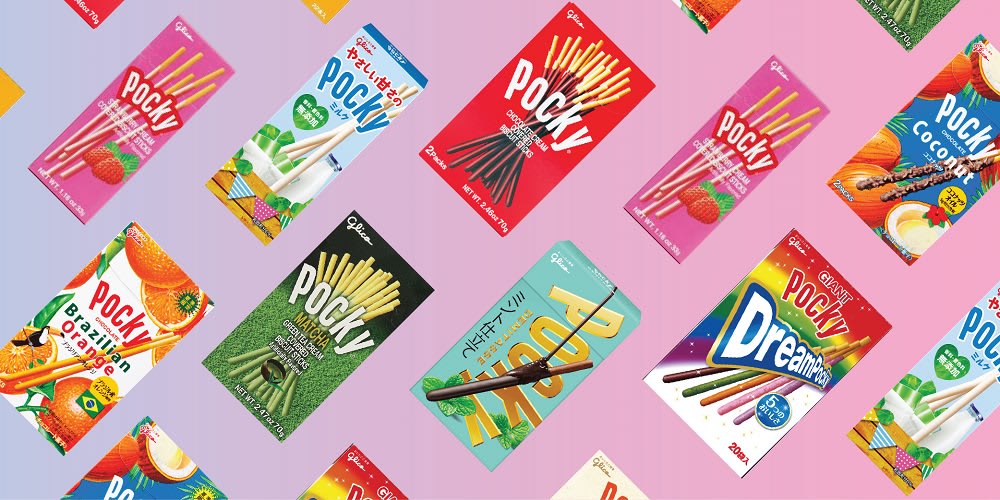 Instead of thinking about Pocky flavours that don't exist (at least, not yet), let's look into some that do! We were very excited to find out that adult-only Pocky flavours exist – whiskey-chocolate, and champagne-flavoured Pocky are very real things. Sadly, being limited-release, none of us have been able to try them, but we're still hopeful!
If fruit flavoured Pocky is more your thing, keep an eye out for Sicilian lemon Pocky, which is available in both full and half size. Other fruity flavours are coconut, melon, and orange peel. For the original chocolate Pocky lovers, why not try the hot chocolate Pocky, the milk chocolate Pocky with salt (yep, that exists), or if you're feeling fancy, the dark chocolate peppermint Pocky.
A number of these flavours are even available online, so head over to Lazada, and treat yourself. It's International Pocky Day, after all – you deserve it.