How would you describe the perfect holiday? Is it one where you can just pack up, lock the doors, jump on a plane and enjoy a week of what will be a well-planned and stress-free experience?
Now wouldn't that be a dream, fellow Malaysians? Because we know that, in reality, someone with an excessive organizational personality is going to pull out a long list of things we should think about before going on that next trip.
Do any of these sound familiar?
Where are we staying? 

If I can't see where I'm going – it's too far away! Let's admit that, as Malaysians, we prefer not having to walk too much even if it is for food. Also, it'll be nice to get somewhere close to town, just 5 minutes to the beach, somewhere safe and quiet and with a convenient store just around the corner! Yes, we want it all.
Are we going to get bed bugs?

Level of tolerance when staying in a hotel:
Rude receptionist – Tolerable
Dirty bathroom – Disgusted
Faulty air-con – Close to rage
Dirty sheets – Get me out of here! And give me a refund!
Okay, we get you, being a hotel review police is definitely a thing.
What's for dinner?

Mum wants sushi, dad wants steak and fries, I want chocolate pudding – so who wins? …SUSHI IT IS!
So, where are we eating again?
Can you find it on Google Maps? Should we get there early to avoid the crowd? How far away is it anyway? – All this trouble just to show our Malaysian allegiance to our food and stomach! Because what is travelling without good food?
I thought we weren't going to spend that much!
Don't we all fear the classic "But I saw this and I just had to get it!" or "I was just walking past when I saw some people trying an activity and I just had to do that too!" Before you know it, you're withdrawing more money from the ATM that you intended to spend.
And the probability increases with the number of kids too, doesn't it?
Who's looking after the kids?
Is there something for him to eat? Is there something for her to do? Is it going to be safe for them?
When you have kids, they become the world. And, that usually means planning every holiday around them, doesn't it? Now if only you could hire a temporary nanny or something…
More: Your Kids Will Love You For Bringing Them on These Holidays
Who's driving?
Because who finds it exciting to battle traffic, navigate foreign roads and calculate the cost of petrol and tolls when they're on a holiday? And to make matters worse, if you're going to a country that uses a different language, it can get tricky to work your way around the public transport system – confusion is hardly what you're looking for in a getaway.
Will I get the local feel?
Maybe you want to leave out all the typical tourist stuff and actually immerse yourself in the local culture – get into the markets, speak to the people, enjoy the beaches, stay in local architecture-inspired houses – because experiencing new cultures is what makes travelling worth it to you.
Can I find Insta-worthy places?

"Does this go well on my Instagram feed?" Social media has certainly become one of our biggest influencers in picking travel destinations, and can you blame us? Some posts feature beautiful, serene, out-of-this-world pictures that will make anyone wish they were there!
Who's planning the itinerary?

There are always so many activities to do (or not enough?) and planning what to do or see each day can take a lot of time and research. But as Malaysians, we are willing to endure it to avoid getting ripped-off at exorbitant prices, avoid unsafe activities and bad experiences and having to request a refund if we change our minds.
Have you checked the reviews?

Okay, we know that every website will have glorious praises for their accommodation, restaurants, and tours, but can you really trust what they say? I mean, are people actually enjoying themselves there?
Ditch the stress and enjoy the experience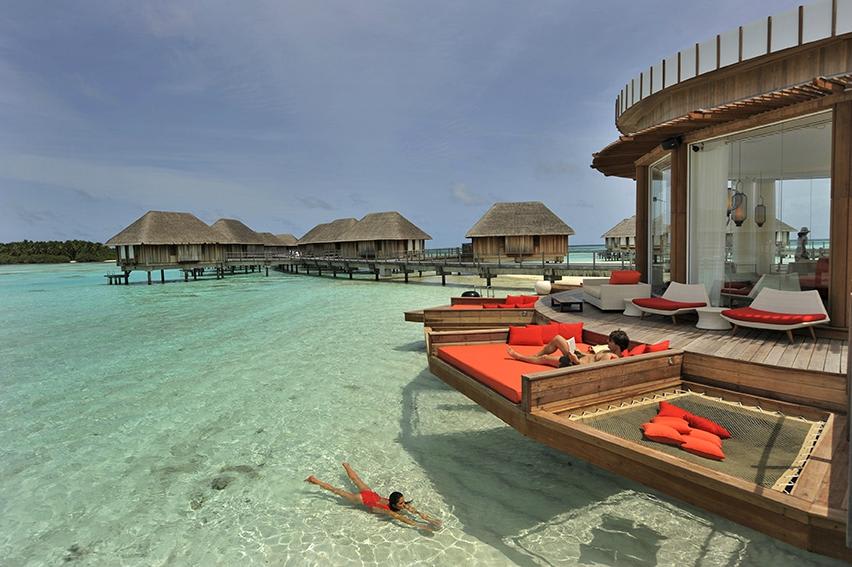 If stressing about all the above puts you off planning for your next holiday, why not make your next trip to one of Club Med's all-inclusive resorts?
Whether you are a family, couple or solo traveler, you won't run out of reasons for enjoying yourself at one of Club Med's exotic locations. Rest assured that you will receive top-class serviced accommodations, set within walking distance of various attractions such as the Sahoro ski field in Club Med Sahoro Hokkaido, Japan, and pristine white-sand beaches in Club Med Kani, Maldives. Club Med's Sports Schools also offer lessons for all levels for various sports with trusted instructors, so you and your loved one won't have to worry about being ripped-off or endangering your and your children's safety when participating in the activities.
Fancy enjoying free flow or drinks and snacks without having to pay extra? Add in sunset watching by the beach or lying on an overwater hammock, you'll find yourself never wanting to leave paradise.
[embed width="450]https://www.instagram.com/p/BbCqdFHh0oC/[/embed]
Did we also mention that everywhere you turn is an Insta-worthy moment? Club Med resorts are surrounded by lush natural beauty and beautiful local-inspired architecture that are sure to draw eyes to your Instagram feed.
You won't even have to worry about entertaining your kids, Club Med's G.O (Gentil Organisateur) have childcare qualifications and are capable of looking after your children, entertaining them with a variety of sports and activities to keep them busy, while you and your partner head out to the bar for a sneaky martini or two. Pick them up in the evening and enjoy dinner at one of the many restaurants that serve international cuisine. If junior still has energy, why not enjoy one of the night performances as a family?

So if you're after a relaxing, unplanned holiday but still have all the options at your fingertips? Club Med has recently gone live on
Lazada
and you guys will get to enjoy
up to 50% off
bookings made between 11 November until 12 December. Packages include Bintan, Cherating, Maldives, and Hokkaido. Don't miss the opportunity to reward yourself!