When it comes to convenience, instant coffee happens to be one of those items that come in handy whenever you need it the most to keep you alert. You simply tear open the packaging, pour the coffee powder into a cup, add hot water and stir to drink. Not to mention, a rather new beverage even uses exclusively instant coffee to achieve a whipped and frothy caffeinated drink known as Dalgona coffee.
Instant coffee can come in 3 in 1 and similar as well as in freeze-dried powder or crystal-like form. The former has common ingredients like instant coffee powder, sugar and creamer. whereas the latter are soluble granules that turns into plain black coffee. 
Among the recognisable instant coffee brands available in the market includes Nescafe and Kopiko, just to name a few.
Malaysia is lucky to have some of the best instant coffee choices. With so many types of instant coffee out there, we have gathered a list of the 8 best instant coffees, complete with brief customer reviews.
Table of Contents
List of Best Instant Coffees Brands in Malaysia
Instant Coffee vs Ground Coffee
8 Best Instant Coffees in Malaysia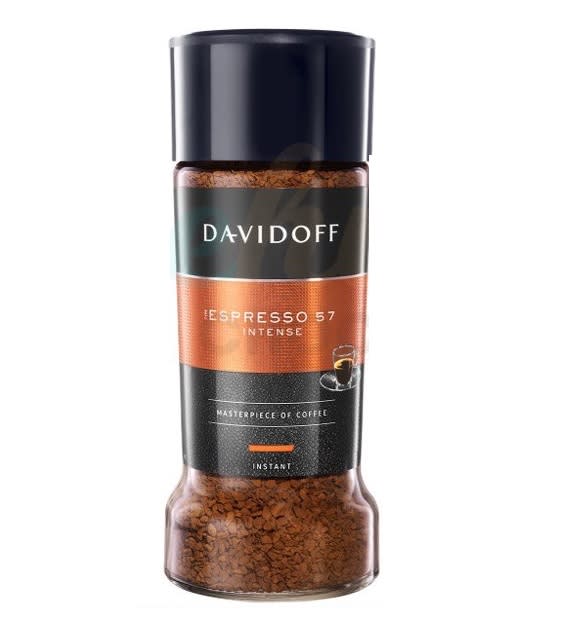 Check Davidoff Espresso 57 Intense price below:
add_circle
Strong & rich aroma
add_circle
easy to mix without coagulation
Why It's Our Top Pick:
"A great, high-quality instant coffee that lives up to its name - strong aroma with a mildly acidic aftertaste, which is both smooth and not overpowering."
Features:
The granules in the Davidoff Espresso 57 Intense are derived from 100% quality Arabica beans carefully sourced from different regions, particularly Central and South America. To maintain the premium quality synonymous with the Davidoff coffee brand, each bean is uniquely roasted at 57°C to achieve the right balance between temperature, colour and roasting time.
Testimonies:
Most reviews agreed that Davidoff Espresso 57 Intense has both robust aroma and taste. It has a nice, velvety aftertaste too upon each sip. And best of all, Davidoff Espresso 57 Intense tastes just as good with or without milk.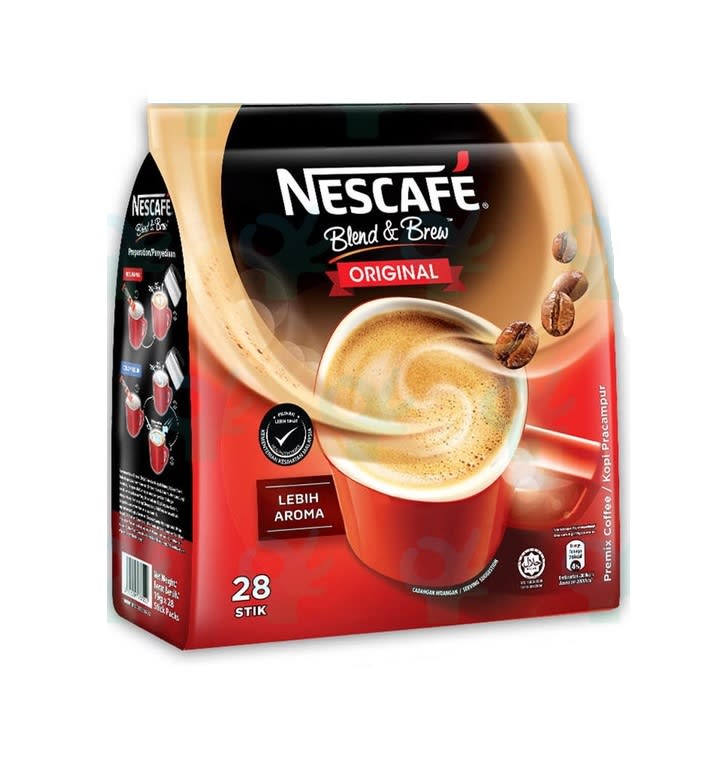 Check Nescafe Blend & Brew Original 3 in 1 price below:
add_circle
Easily available
add_circle
smooth & creamy
add_circle
ideal for those who dislike strong coffee
The iconic red-and-black packaging of Nescafe Blend & Brew Original 3 in 1 needs no introduction. You can easily find them available in most grocery stores and supermarkets.
Features:
Nescafe Blend & Brew Original 3 in 1 comes in 28 convenient sticks per pack. Ideal for those who can't handle strong-tasting coffee, this Nescafe instant coffee offers a silky-smooth mixture reminiscent of milk coffee. 
Testimonies:
At least for many reviewers, it is suggested that those who wants to whip up a cup of Dalgona coffee or latte should incorporate the Nescafe Blend & Brew Original 3 in 1 as the base of the drink. That's because many love the coffee's overall smooth and creamy taste. Not to mention it has the right sweetness and aromatic too.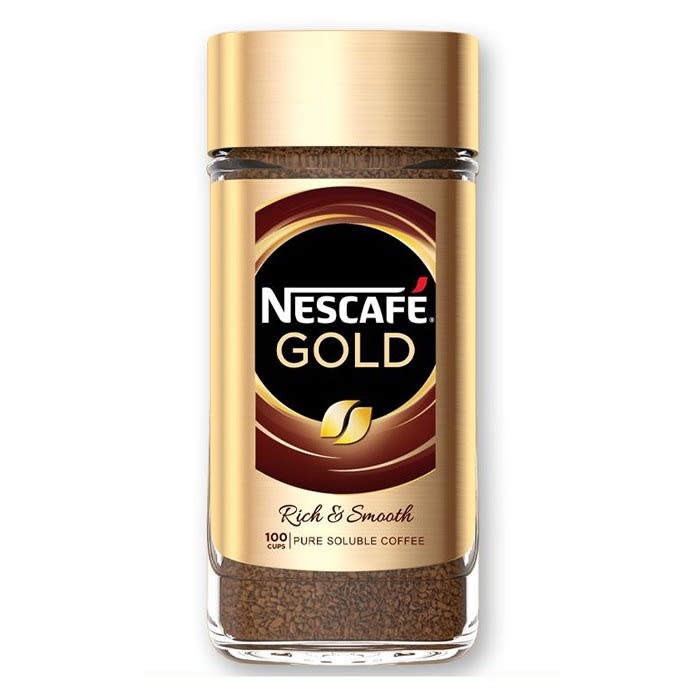 Check Nescafe Gold Blend price below:
add_circle
Rich aroma & taste
add_circle
suitable for those who love coffee-based baked goods
Looking for a rich-tasting instant coffee to get you all energised no matter it's your first cup in the morning or perhaps, to overcome a typical afternoon slump at work? You might want to give a jar of Nescafe Gold Blend a try.
Features:
Made with high-quality Arabica beans which are slow-roasted to aromatic perfection, the Nescafe Gold Blend is then uniquely stored and packaged in a glass jar. It comes complete with a lid designed to keep the aroma intact on the inside.
Testimonies
Most reviewers who bought the Nescafe Gold Blend Jar enjoy its strong aroma and tastes great even added with sugar or creamer. Not to forget the Nescafe Gold Blend Jar is also suitable for baking purposes, where some have tried mixing the coffee powder with other ingredients to make the likes of a coffee loaf, pound cake and espresso chocolate cookies.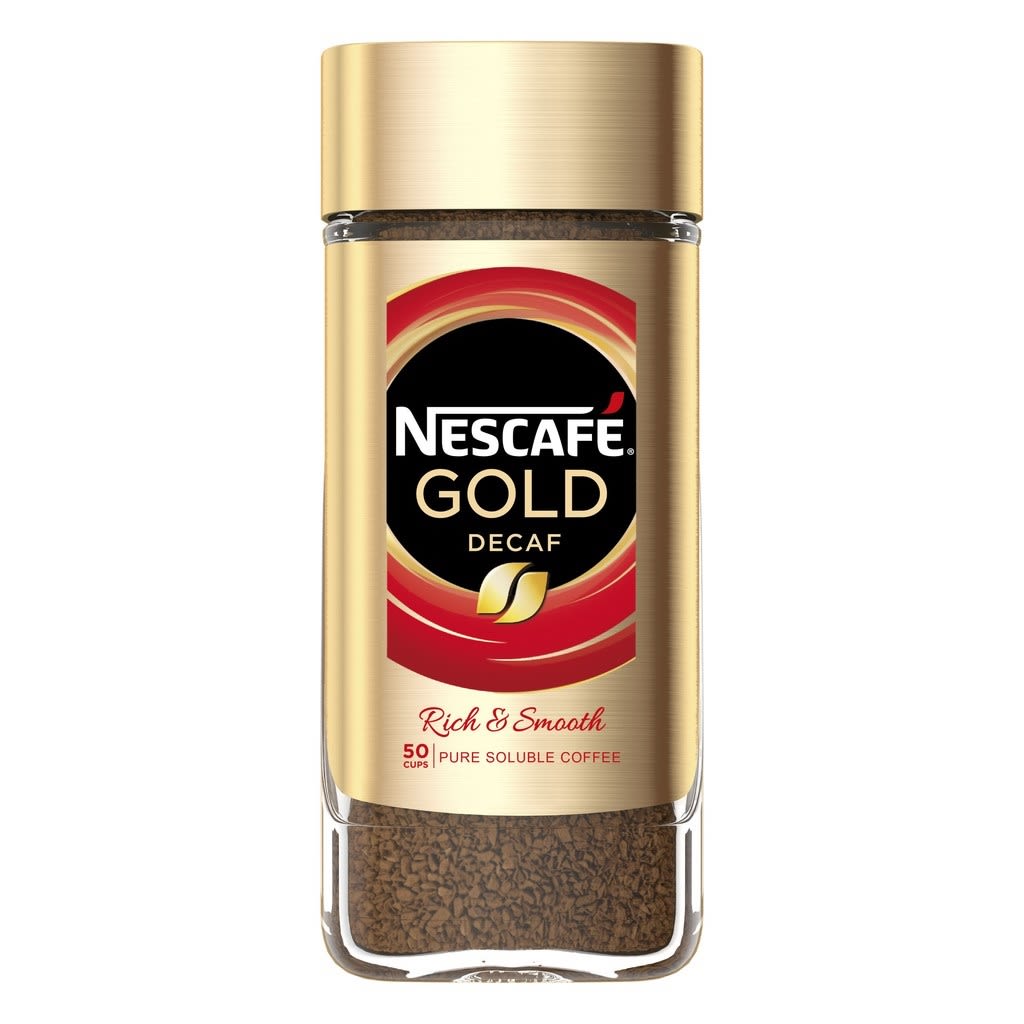 Check Nescafe Gold Decaf Jar price below:
add_circle
Suitable for those who can't tolerate caffeine
add_circle
has the same richness of Nescafe Gold coffee
add_circle
produces a smooth taste
Love coffee but currently on a mission to shed some weight? Well, you don't have to give up drinking coffee entirely since you can consider switching it to a decaf option instead. Among them is the Nescafe Gold Decaf Jar.
Features: 
Just like the name suggests, Nescafe Gold Decaf Jar contains no caffeine but still retains the same slow-roasted aromatic goodness of the Nescafe Gold blend. They use only high-quality Arabica beans which are later processed with a natural water decaffeination method to safely remove caffeine without altering the actual taste of the coffee.
Testimonies:
Reviews are generally positive, where most customers enjoy the richness of the coffee minus the caffeine content. The Nescafe Gold Decaf Jar has a great aroma too, coupled with the overall smooth mouthfeel that makes it pleasant to drink.
Check illy Classico Classic Roast price below:
add_circle
Full-bodied & smooth flavour
add_circle
suitable for those who favours a balanced coffee profile
remove_circle
Not for those who wants strong coffee
Illy or popularly stylised as "illy" is no stranger to producing premium Italian coffee since its establishment nearly 90 years ago. They have a different range of instant coffees, namely the illy Classico Classic Roast.
Features:
Available in 30 and 70 sticks, the illy Classico Classic Roast combines 100% high-quality Arabica beans and microground coffee beans. The coffee is made at a medium-roasting level. This is to achieve balanced and well-rounded flavours with a subtle hint of sweetness.
Testimonies:
Those who purchased the illy Classico Classic Roast loves its overall full-bodied and velvety-smooth flavour. It's not too strong or bitter either, making it more palatable even for those who are not heavy coffee drinkers.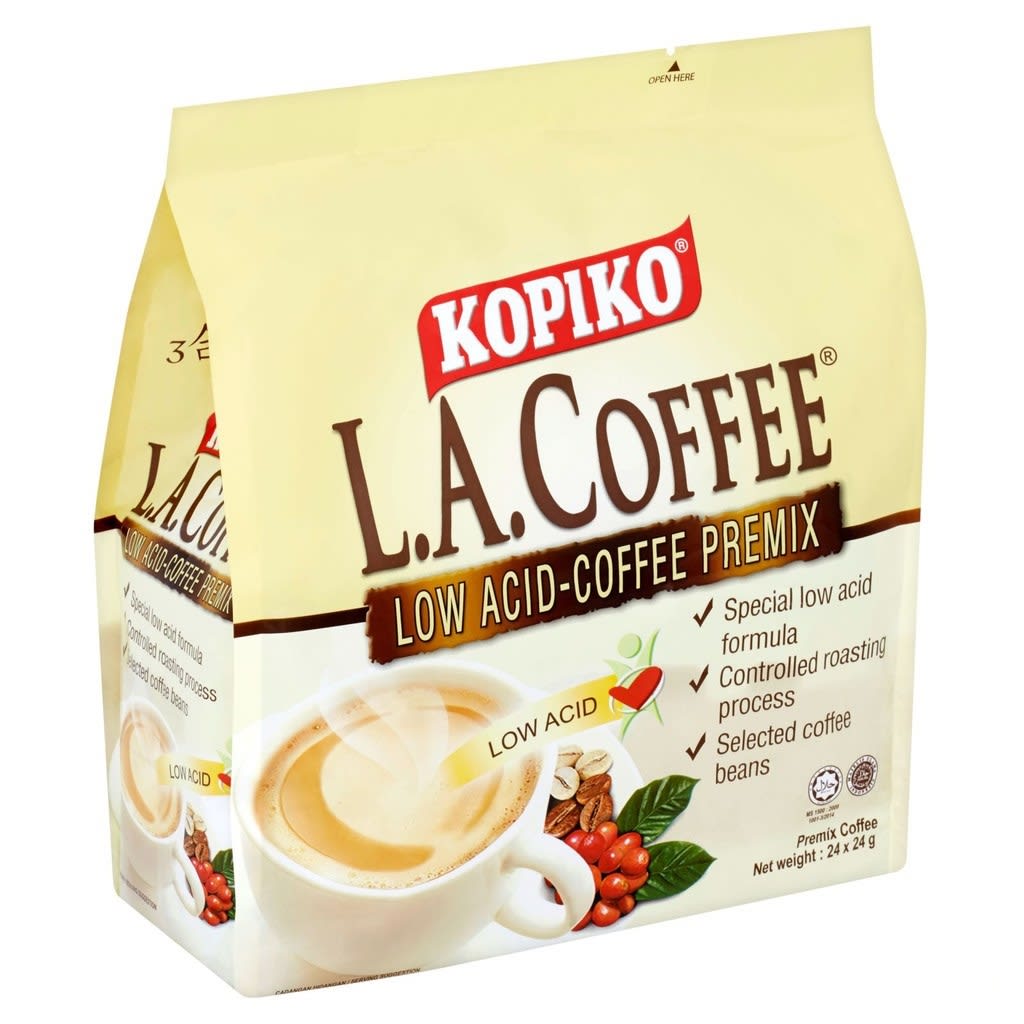 Check Kopiko L.A. Coffee Low Acid Premix price below:
add_circle
Aromatic & smooth-tasting
add_circle
the low-acid formula makes it suitable for caffeine-intolerant drinkers
remove_circle
The caramel-like aftertaste is not for everybody
A familiar Indonesian brand particularly famous for its signature coffee candies, Kopiko is no slouch either when it comes to producing instant coffee. And if you happen to look for a tummy-friendly option, do check out their L.A. (Low Acid) Coffee Premix.
Features:
The Kopiko L.A. Coffee Premix uses only selected coffee beans, where they are then carefully roasted at a controlled temperature to ensure lower acidity in its caffeine content. Despite the low-acid formulation, it retains the same full-bodied and aromatic coffee flavour.
Testimonies:
This brand received mostly positive responses for its overall coffee aroma and smooth flavour, even though some may dislike its caramel-like aftertaste. Still, the low-acid formula does benefit a lot of coffee drinkers who suffer from caffeine intolerance.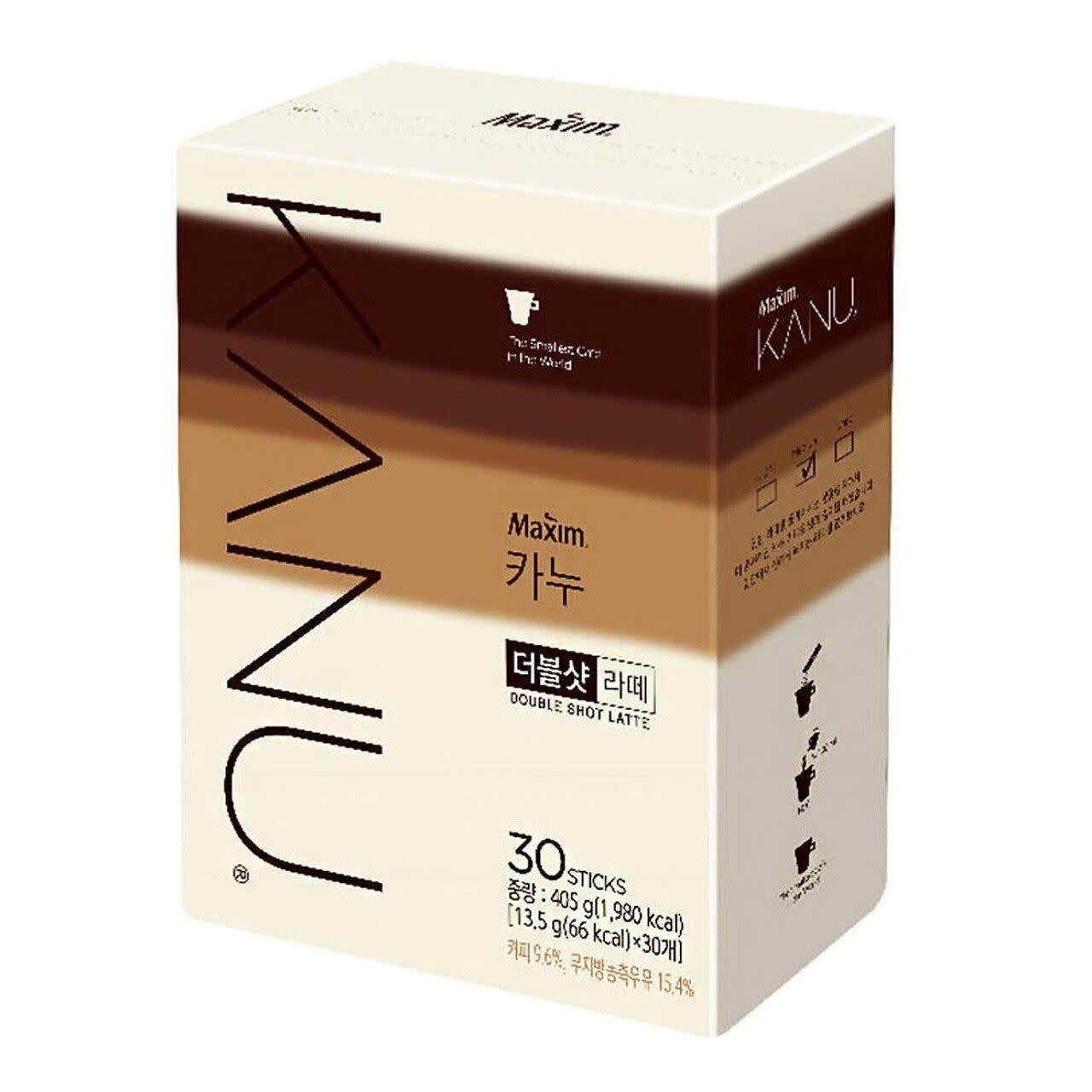 Check Korea Maxim Kanu - Double Shot Latte price below:
add_circle
Creamy & flavourful café-style Korean coffee
add_circle
Pairs well with plant-based milk
remove_circle
Steep price
Fancy some barista-style instant coffee in the comfort of your own home? Well, you might want to taste this Korea's Kanu Double Shot Latte from Maxim.
Features:
Imported from Korea, the Maxim Kanu Double Shot Latte variant combines quality coffee beans from three different regions including Colombia, Guatemala and Costa Rica. It has a milky smoothness of a latte blended with coconut oil-based creamer and skim milk powder.
Testimonies:
Most customers enjoy this flavourful, yet smooth-tasting coffee minus the typical pungent coffee smell. It's mild and doesn't taste overly sweet. In fact, several have shared that this coffee goes well even with plant-based milk, namely oat milk to achieve a distinctly creamier taste.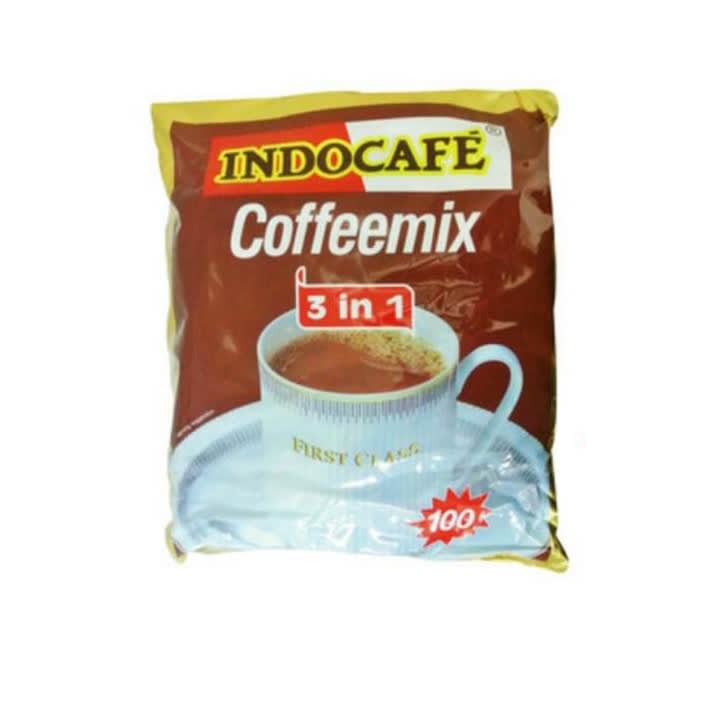 Check Indocafe 3 in 1 Coffeemix price below:
add_circle
Tastes good no matter hot or cold
remove_circle
Some may find the coffee a little too sweet
Despite its name, Indocafe is actually a Malaysian coffee brand that has been around since 1994. And certainly, one of their popular, yet budget-friendly Indocafe 3 in 1 Coffeemix should require no introduction.
Features:
Part of what makes Indocafe 3 in 1 Coffeemix one of the long-time favourites among many Malaysians isn't just the affordable price but also its mildly rich and creamy coffee blend. The coffee infuses a combination of Sumatra Mandheling gourmet instant coffee with sugar crystals and non-dairy  that's made suitable no matter for the young or old.
Testimonies:
The Indocafe 3 in 1 Coffeemix is largely praised for its mild-tasting coffee whereby both its creaminess and sweetness makes it ideal to enjoy hot or cold. Some customers, however, find the coffee a little too sweet to their liking. Moreover, those who prefer a stronger taste might want to consider another option.
---
Instant Coffee vs. Ground Coffee
Not every coffee is created equal and this is especially true with instant coffee and actual ground coffee beans. Is there a difference in tastes or caffeine strength? Here are the key differences between the two of them.
Instant Coffee:
Just like the name suggests, the word "instant" in this type of coffee means you only need to add water to the instant coffee powder or granules. The coffee will then dissolve once you stir the liquid together with a spoon and it's ready to drink.
If you are wondering how instant coffee is made, the manufacturers use coffee beans  (typically Robusta) and roast them in big batches. These roasted beans are then finely ground into powder-like form before brewing them in a large tank or tower.
Such a brewing process is done using the freeze-drying or spray-drying methods to remove its moisture, leaving only the powder or crystal form that we are all familiar with as instant coffee.
Ground Coffee:
Unlike instant coffee, ground varieties are not thoroughly processed. That means after the coffee cherries are picked, dried and later separated, the beans are roasted to different specific degrees from approximately 207°C (light) to 220°C (medium-light), 223°C (medium), 226°C (medium-dark) and 229°C (dark).
Once roasted, the beans will be ground to a certain size before they are packaged to be sent to different markets (e.g. café, supermarket). 
The main differences:
So, should you go for processed instant coffee or ground coffee beans? The main differences will come down to your caffeine strength and freshness preferences. 
In short, ground coffee will offer superiority when it comes to both aspects but will lose out to instant coffee in the sense of ease of preparation as well as affordability. 
If we can offer some advice, be prepared to shell out some time and money as investment to get your equipment ready for fresh ground coffee beans. Otherwise, there are many good instant coffee that offers satisfactory caffeine strength with good value.
Related articles