Breastfeeding is one of the greatest bonds between a mother and her child. Each relationship is unique and brings many benefits to both the mother and her child. To choose to breastfeed is also a personal choice, depending on the mother's and the child's physical conditions if any.
It's only natural to make breastfeeding comfortable for both you and your child. How can you make it more comfortable aside from your sitting composure? With a breastfeeding pillow! Check out these amazing ones that we've found for you and your baby.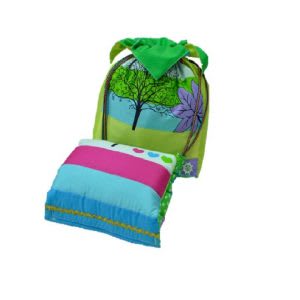 Check Limited Edition Arm Nursing Pillow/ Travel Pillow price below:
This carefully handsewn arm nursing pillow from Baby Aiesya Collection is the perfect breastfeed pillow for travel. Padded with kapok fiber and equipped with Velcro strap, the item provides support to the baby's head during breastfeeding. The product is made using high-quality cotton for ultimate comfort of mother and baby.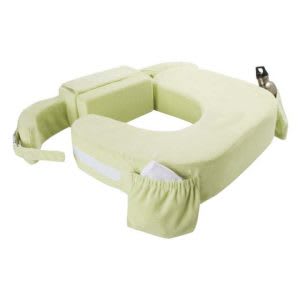 Check My Brest Friend - Twin Plus Nursing Pillow price below:
My Best Friend nursing pillow is a unique, convertible nursing pillow. This twin nursing pillow, which supports twins during breastfeeding, doubles well as a nursing pillow for plus size mothers too. The pillow comes with a washable slipcover and includes a handy pocket for the mother's ease of convenience.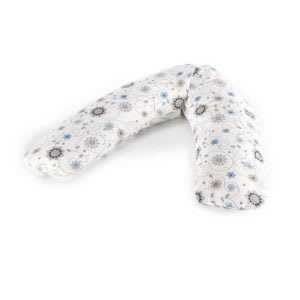 Check Theraline: Comfort Nursing & Maternity Pillow price below:
This pillow from Theraline is an incredibly multi-functional pillow. Filled with lightweight micro-pearls that conforms to any shape, the pillow will easily support a baby in any position safely.  
The pillow is made using an anti-allergenic and washable material for better hygiene and comfort. An added convenience is that you can reuse the same pillow from your pregnancy period to breastfeeding. Talk about money saving!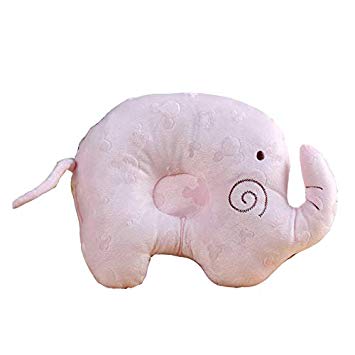 Check Baby/Infant Elephant Shape Pillow price below:
This soft sleeping pillow is designed in a concave shape to fully to support the baby's head while being breastfed and sleeping. Made from cotton, the pillow comes in four colourful varieties to choose from. You can also benefit from its small size to be carried anywhere easily.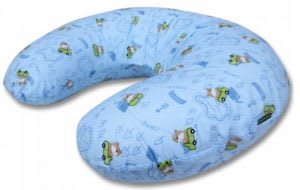 Check Bumble Bee: Nursing Pillow price below:
The Bumble Bee nursing pillow provides support for both the mother and baby while nursing or bottle feeding at a sitting position. What's special is that the pillow also helps in relieving pressure from incision wound, making it the ideal nursing pillow for C-section mothers. The product is also suitable for hypoallergenic babies as it is made using combed cotton materials with poly-fiber filling.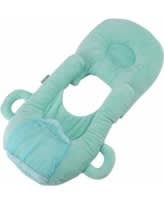 Check Newborn Baby Feeding Head Pad with Milk Bottle Support price below:
Do you prefer to nurse in bed instead? Consider this bib-shaped pillow as it will correctly support the baby while in a lying position during nursing.
With its concave headrest to protect the baby's head and neck, the pillow also comes with a pocket for bottle placement, and features handles at each side of the bib-shaped pillow for baby to hold. We would advise using the pillow with adult supervision.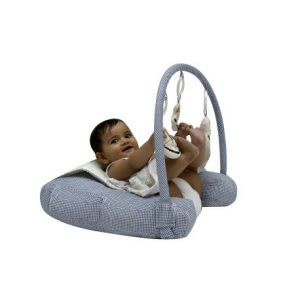 Check Babyhood Nursing Pillow 4-in-1 with Toybar price below:
The Babyhood nursing pillow is one-of-a-kind as it is made using organic cotton, one of the best material for babies due to its super soft feature and the ability to prevent skin allergies. What's more interesting with the pillow is that it comes with a toy bar and hanging toys. Now you can keep your baby entertained while nursing them.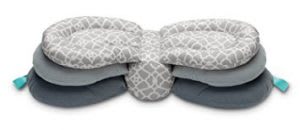 Check Adjustable Nursing Pillow price below:
This adjustable nursing pillow is tall and wide, enabling one to easily elevate their baby to breast height for nursing, making it suitable for mothers with larger breasts. The pillow also helps to maintain the baby in an upright position to prevent acid reflux or GERD. Truly a flexible pillow for better comfort, better nursing experience.
Related articles