Webcams are important in the 21st century; they can do anything from streaming your gameplay to helping you hold a meeting through video conferencing. Being so important, wouldn't you agree that a good webcam is a worthy equipment to invest in? If you do, here's a list of the best webcams that money can buy.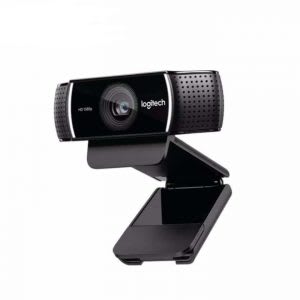 Check Logitech C922 Pro Stream Webcam price below:
The Logitech C922 can stream clear videos in dark environment without missing a single detail. It achieves this through its 'Automatic Low Light Correction' feature which automatically tweaks the video to adapt to the dark environment.  
It is also great for streaming on Twitch as you can customise your background on a whim. You can easily incorporate live images from your gameplay while you broadcast and mingle with your fans – without needing a green screen at all.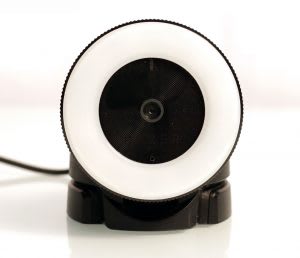 Check Razer Kiyo price below:
The Razer Kiyo is a webcam that can stream in 720p at 60fps. This webcam makes it perfect for those who want to stream their gameplay on any live streaming platform. You can also choose to stream in 1080p at 30fps to allow your live stream to be displayed in full HD.
It also features a Light Ring which provides the optimum lighting for you to stream your gameplay.  It's super-easy to set up too - just plug it in, and you're ready to interact with your audience!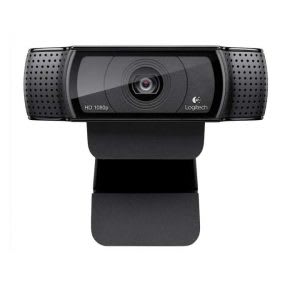 Check Logitech HD Pro Webcam C920 price below:
This webcam from Logitech comes with two microphones on each side of the webcam that reduce noise automatically. It allows you to communicate effectively with the person you're Skyping with.
It is compatible with Windows 7 and the latest Windows 10. Not only that, you can make a Full HD 1080p video call with the latest version of Skype for the Windows OS.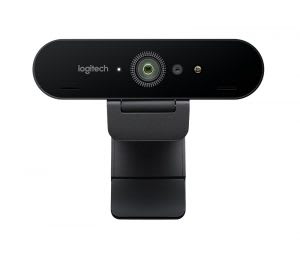 Check Logitech Brio price below:
Ever wanted to video call in 4K resolution? Well, now you can with the Logitech Brio. It features HDR compatibility and a high resolution of 2160p – simply breathtaking. It also features a 5X HD Zoom which allows you to zoom in and pan out quickly.
It also comes packaged with a stand that allows you to position the webcam wherever you want. The stand is a clip-on stand that is covered with a rubbery texture all over it which makes it grippy.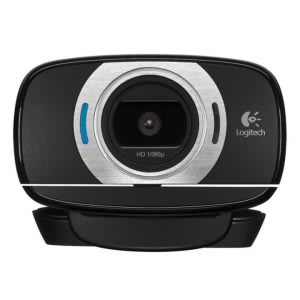 Check Logitech C615 Hd Webcam price below:
The Logitech C615 is a versatile webcam; you can use it to video chat in 720p and record videos that are 1080p. There's also the 'One-click HD upload' function which allows you to upload to social media site like Facebook with just a click, a solid choice for vloggers.
The setup of this webcam can be done in seconds on your desktop – just plug it in, and it's ready to record! Waste no time in starting your video-recording with this webcam.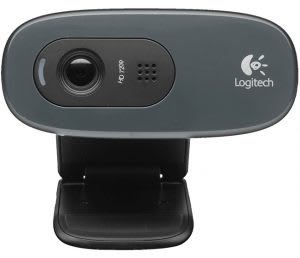 Check Logitech HD Webcam C270 price below:
No matter if you're a frequent Skype user or an aspiring technopreneur, you need a reliable webcam for video conferencing. The Logitech HD Webcam C270 is the webcam that's up for the task – you can hold your video conference in HD720p without a hint of blur.
It incorporates the Logitech Fluid Crystal Technology which results in crisp-clear recording and breathtaking pictures with vibrant colours – how better can this webcam get?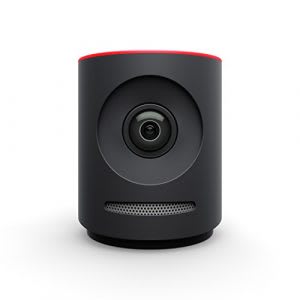 Check Mevo Plus price below:
The Mevo Plus is very portable – you can bring it anywhere you go and live stream wherever you are. You can choose to live stream through 3 methods: via mobile (Bluetooth), directly from the camera when connected to Wi-Fi or through hardwired via Ethernet.
It is equipped with Sony 4K/ 12MP CMOS sensor and 150º all-glass Lens which enables you to stream in 1080p or record in 4K resolution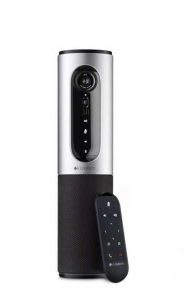 Check Logitech ConferenceCam Connect price below:
The Logitech ConferenceCam Connect comes with an HDMI connector so you know you can connect this baby to your Smart TV. This webcam is best for small rooms – it offers 4x zoom, 90º field-of-view and accurately sharp lens to make it easy to see everyone in the room.
It also packs a rechargeable battery that's capable of handling video calls for 3 hours and audio calls for 15 hours. Simply put, it's long-lasting.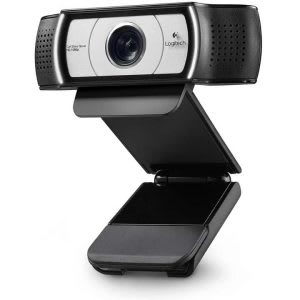 Check Logitech C930e price below:
This webcam can stream and record videos in 1080p resolution at a 90º wide angle – making it superior to most webcams which can only record at a 70º wide angle.  It has a universal clip which can mount the webcam onto a Dell laptop, Mac or even a tripod.
Related articles