Technology has no doubt made our life easier, and that includes cooking. But at the same time, it doesn't mean that traditional cooking methods are falling out of favour.
Take clay pots, for instance. This old-school cookware is good for slow cooking, thanks to their porous nature that able to absorb heat and moisture circulating through the pots during the cooking process.
Interested in clay pot cooking for a change? Here are the 9 best clay pots for different needs.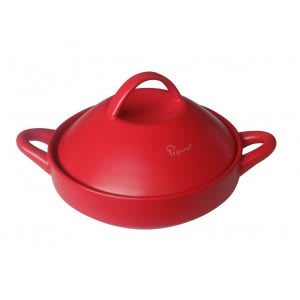 Check La Gourmet Truly Oriental 1.2L Toughened Claypot price below:
La Gourmet is a US brand that specialises in high-quality cookware and cutleries. They are known for using high-quality materials with eco-friendly technology to make the best products available for the consumers.
The brand also produces this great claypot made from heat-resistant ceramics fired at 1300°C. It can resist high heat, making it an ideal cookware to fry, grill or even boil your favourite soup.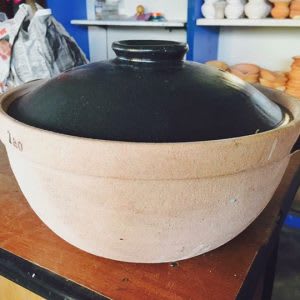 Check KS Pottery Resources Curry Pot price below:
This award-winning Kuala Selangor-based pottery company is no stranger to making high-quality Indian clay products. For instance, their curry pot is good for making traditional curry dishes like chicken, fish and mutton. Since clay pots absorbs heat naturally, it helps seal the flavour while giving it an additional earthy taste.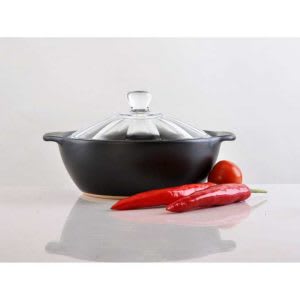 Check Giacomo 1L Japanese Claypot with Glass Cover price below:
Soups, stews or rice, you name it. This Giacomo Japanese Claypot is a versatile cookware which can affect and amplify your home-cooked meal taste naturally delicious. After all, it can resist high cooking temperature up to 700°C. And did we also mention this high-quality Japanese clay pot happens to be affordable?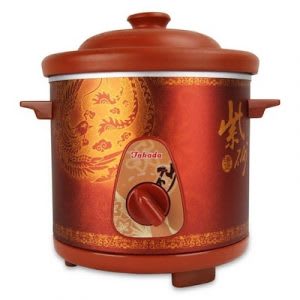 Check Takada SC-3500D(Z) Zisa 1.5L Healthy Slow Cooker price below:
This Takada slow cooker has the benefit from zisha a.k.a. Yixing clay, which is originated from China. This type of clay holds heat extremely well, making it versatile enough to cook various food like meat, vegetables and soups.
The clay material itself is naturally sourced with no harmful chemicals whatsoever, making it a healthy, nature-friendly cookware.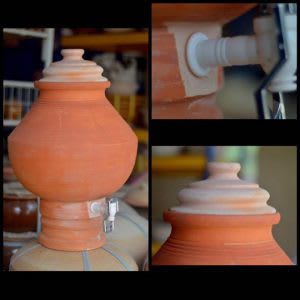 Check KS Pottery Resources Clay Water Pot price below:
Storing water in a glass/plastic bottle, container or jug is no doubt a common practice among most households. But clay pot? It isn't for aesthetic purpose but provides a traditional yet healthy alternative for conventional water storage.
This clay water pot from KS Pottery Resources is made from a high-quality clay material. Its alkaline nature of clay helps to maintain a proper pH balance of the water, ensuring water is safe to drink since it contains no harmful chemicals like BPA material commonly found in plastic.
Check Yili TB57C10 Purple Clay (Zisha) Slow Cooker price below:
Looking for a mini clay pot that is both space-saving and high-quality? Perhaps this multi-stew slow cooker by Yili might be the one you're looking for. It has a base made from a natural unglazed zisha clay, which has the benefits of preserving the food's natural flavours and nutrients. You can use it for soups, meats and vegetables.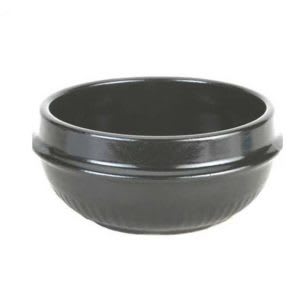 Check Korean Ddukbaegi Earthenware Clay Stone Bowl price below:
To recreate Korean dishes from the comfort of your home, you'll need a Korean Ddukbaegi. It has the ability to maintain heat in your food evenly in a prolonged time such as the case with this ceramic earthenware pot. You can use it to make popular Korean foods like kimchi stew, bulgogi or miso soup.
Disclaimer: The pricing shown is just a good indication of how much these products are worth. The prices could change based on the e-commerce promotions that are going on. If some of the products are not available, do email us at [email protected]. Thank you!