Tea is one of the simplest, yet intriguing age-old beverages enjoyed in many parts of the world. As it is commonly served in social gatherings, serving a good cup of tea ensures your guests feel welcomed and well taken care of.
By using a teapot to brew your tea, it allows the tea to infuse gradually, delivering a rich and aromatic taste. Enjoy and savour the well-celebrated drink with these endearing teapots we have listed below.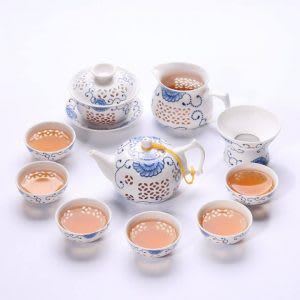 Check Porcelain Chinese Kung Fu Tea Set price below:
This 11-piece tea set features one teapot with six teacups, a tea bowl and a tea strainer. With elegant blue and white designs on its surface, this handcrafted set also makes a great traditional Chinese decoration for your dining table. Sit down and enjoy your cup of tea with this beautifully-made tea set.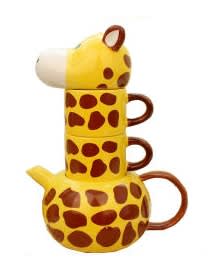 Check Giraffe Ceramic Teapot Creative Set price below:
Bearing a giraffe motif, this ceramic teapot is truly a cute one to fawn over. A teapot set with two serving cups, this vibrant coloured pot would add liveliness to your kitchen. An exquisite hand-painted kitchenware, it makes a cute housewarming gift or a unique décor to your office pantry.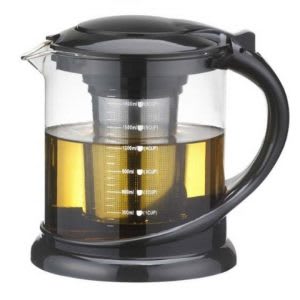 Check Multifunctional Teapot Coffee Maker With Stainless Steel Infuser price below:
Here's an affordable teapot, ideal for daily use. This multifunctional teapot is durable and long lasting for frequent use. Simple and practical in design and function, you can infuse loose tea with the attached stainless-steel infuser. It's lightweight and easy for you to wash and place it on your shelf too.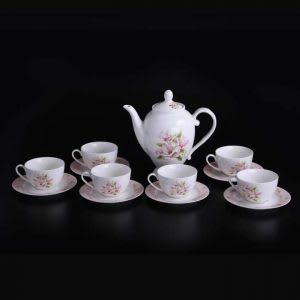 Check Queens English Rose Premium Porcelain Tea Set price below:
There is an allure to having the old English cottage setting for a delicious afternoon tea. You could certainly bring and create a rustic ambience to your home with this premium English rose tea set. Made from toughened and extra strong porcelain, this teapot set is non-porous and will not absorb bacteria over a long time of usage and cleaning.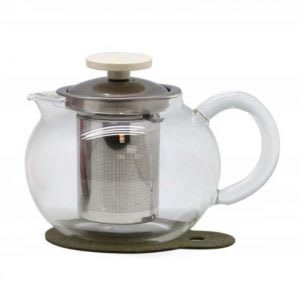 Check Purple Cane Glass Strainer Teapot price below:
Flower tea does not only evoke your taste buds; it is also a visual treat to see the flower steep into hot water, with the petals floating about and emitting both amazing colours and flavours.
This glass teapot would be an apt choice to use for your ideal flower tea. With a strainer and filter, you can ensure no flower petals would accidentally decorate your teacup. Make flower tea easily without a hassle.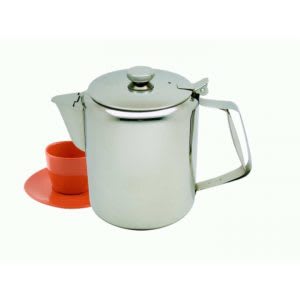 Check Eagle Stainless Steel Tea Pot price below:
A classic Malaysian version of a traditional teapot, this stainless-steel teapot is perfect to ensure your drink remains hot throughout serving. A high-quality teapot made from sturdy materials, it is perfect for both hot and cold beverages. It can hold a big quantity of beverage, suitable for lunch and dinner gatherings.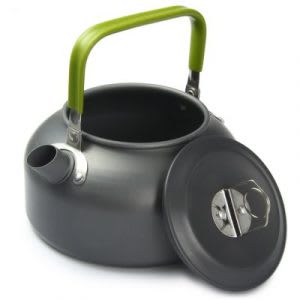 Check Aluminium Portable Outdoor Teapot price below:
This cute and solid looking teapot is both fashionable and lightweight for your outdoor trips. A portable kitchenware, it consumes minimum space in your luggage. A highly functional teapot, it serves as a kettle as well as a drink-serving container.
The ergonomic handle design has thermal insulation to keep your hand from accidental burns. To add, it is also completely resistant to scratches and corrosion.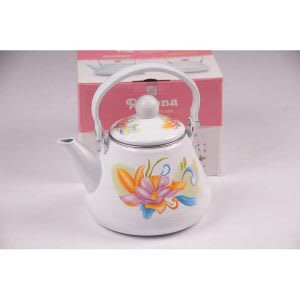 Check Roza Enamel Tea Pot price below:
A vintage looking teapot for your kitchen, this big, enamel coated teapot can accommodate up to four servings at a time. Besides looking pretty, this teapot is durable and easy to clean. A heartfelt gift choice, this will serve as a little reminder to anyone of their older times.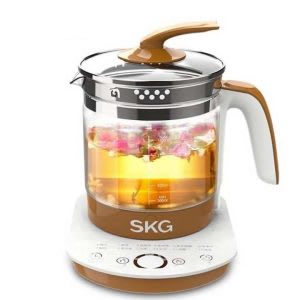 Check SKG Automatic Multifunction Health Tea Pot price below:
Here is a trendy looking electric teapot made from thick borosilicate glass which withstands extremely high and low temperature. This pot is equipped with an intelligent teapot warmer featuring 12 various functions for your convenience. An ideal teapot for your dormitory room or personal office, sip on a hot cup of beverage any time you feel like it.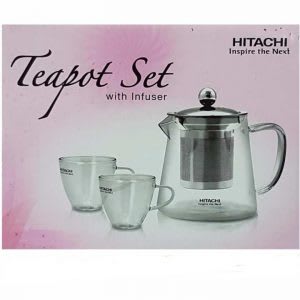 Check Stainless Steel Teapot Set With Infuser price below:
Enjoy a cosy evening tea for two with this couple teapot set. Sleek in design, this teapot and cup set is a wonderful gift for newlyweds. It is made of high-quality clear glass which is strong and practical. Make your favourite tea and relax with your loved ones in any given environment.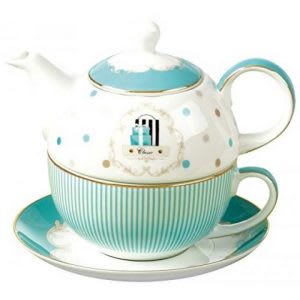 Check Tea For One Teapot Set price below:
Its resemblance would remind you of Mrs Pots and Chip from Beauty and the Beast. The extra-large capacity of the teapot allows you to relish in a hot beverage for a long time. Enjoy yourself with a hot drink without interrupting in between movie scenes or important work.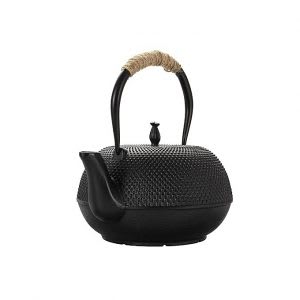 Check Japanese Style Cast Iron Teapot price below:
This cast iron teapot will evenly distribute heat and enable your drink to remain fresh for a longer time. Easily maintain the flavour and fragrance of your drink with this Japanese teapot. It keeps away limescale from building up, ensuring your tea making will always be in its best state. Here's to having sweet and smooth tea for all occasions.
Related articles