Let's admit it: face oils can be considered one of the holy grails of a skincare product, even for oily skin! Although the beauty world has embraced the greatness of face oil, there are still many who are reluctant to give it a go.
Regardless of your skin type, you can always find a good face oil that will meet your skin's specific needs, -to be incorporated into your skincare routine. Allow your skin to embark on its journey with face oil and watch as the new, nourished complexion unfolds before your eyes.
10 Best Face Oil in Malaysia 2023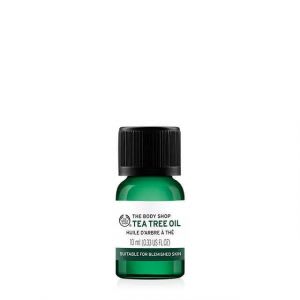 Check The Body Shop Tea Tree Oil price below:
add_circle
Reduce the size of acne in a short time
add_circle
Refreshing scent
remove_circle
Might irritate the skin for some
Overview
Take time in your day to dab this Tea Tree Oil from The Body Shop upon your active acne. Differing from any other oil from the list, you'd only need to apply it to affected areas. Tea Tree Oil is widely known for its purifying properties and it is powerful to fight acne problems.
To bottle the purest oil, The Body Shop sustainably hand-harvests their Community Trade organic tea tree leaves within 12 hours and steam-distil them. This Tea Tree line has been tried, tested, and shown to produce skin that appears clearer and healthier.
Details
Community Trade organic tea tree oil from Kenya: an ingredient renowned for its antibacterial benefits, an infusion perfect to help blemished skin

Tamanu Oil from Madagascar: traditionally used to promote healthy-looking skin and has fantastic skin moisturising properties

Lemon Tea Tree from Kenya: anti-bacterial to give the products a zesty fragrance Lemon Tea Tree from Kenya - Anti-bacterial to give the products a zesty fragrance
Who is this for?
This Tea Tree Oil from The Body Shop works great as one of the acne treatments. Remember to only dab it on the concerned area in small amounts. This is because this type of oil is super strong and might irritate your skin with excessive usage. For that reason, always do a test patch before directly applying it to your acne spots.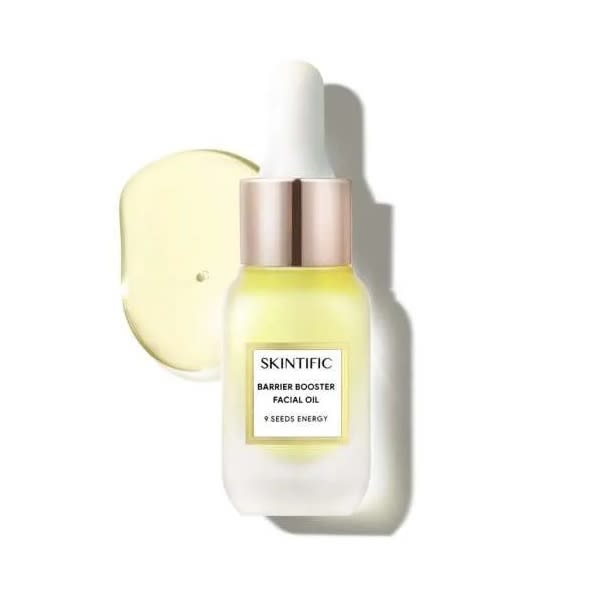 Check SKINTIFIC Barrier Booster Facial Oil price below:
add_circle
Improves hydration and skin texture
add_circle
Can be used alongside serum
remove_circle
Not suitable on breakouts
Overview
Craving a facial massage at home but you are not sure which is the best oil face massage in the market? SKINTIFIC Barrier Booster Facial Oil is an amazing product for that! It is a lightweight face oil that moisturises, softens, and calms the skin which makes it great for your facial massage session.
SKINTIFIC specially formulated this face oil for the intensive and deep repair of the skin barrier, especially for problems with dry, textured, and red skin.
Consists of the top 9 seeds and Ceramide Complex to encourage the ideal outcomes for skin barrier regeneration. For your information, oil seed face massage will nourish your skin, keeping it supple and youthful.
Details:
Repair skin barrier intensively and deeply

Moisturizing and hydrating

Treat dry skin 

Improve skin texture

Soothes irritated and inflamed skin
Who is this for?
This facial oil is great for all types of skin as it is made with such attentiveness. That fact makes it an even greater oil for face massage for everyone with any skin concern.
If your skin barrier happened to be damaged by a previous skincare routine or products, SKINTIFIC Face Oil will work nicely on healing the barrier and strengthening it overtime. You may use it alone or in combination with other skincare products for the best results.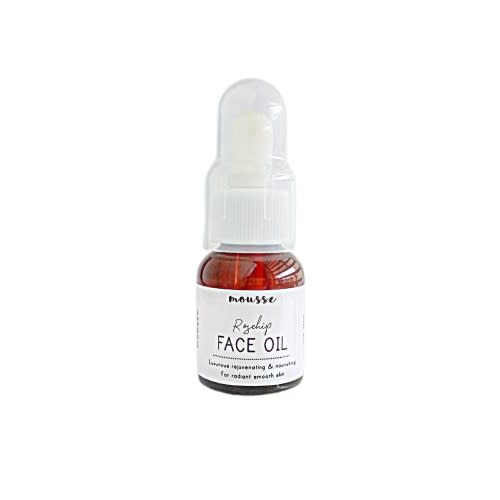 Check Mousse Rosehip Facial Oil price below:
add_circle
Quick absorption
add_circle
Suitable for all skin types
Why It's Our Top Pick?
Mousse Rosehip Facial Oil became our top choice for its all-in-one function and is packed with nutritious ingredients for skin at an affordable price! If you have been searching for the best hydrating face oil for moisturiser, we'd suggest you take a chance on this product.
Overview
With this opulent revitalising blend of skin-loving oils and healing restorative pure essential oil such as Rosehip Oil and Golden Jojoba Oils, you can restore the natural balance of oil in your skin. Since it is very concentrated, you'd only need a few drops for each usage.
While it's known that Rosehip oil can help with acne scarring, using this face oil for the sole purpose of treating active acne might not be working.
Details
Rosehip oils work to even out skin tone and reduce redness

Vitamin E oils help to rejuvenate and firm the skin

Concentrated texture

Enriched with Golden Jojoba oils that are hydrating while controlling sebum production
Who is this for?
If you are struggling to find a good, hydrating face oil that can help in treating multiple skin conditions at once, Mousse Rosehip Oil might be the right pick for you!
We know it can be worrisome especially for acne-prone and oily skin to find a great face oil to incorporate into your skincare regime. So, given that this product is also enriched with Golden Jojoba Oils, your skin will return to its natural balance with an improved skin barrier.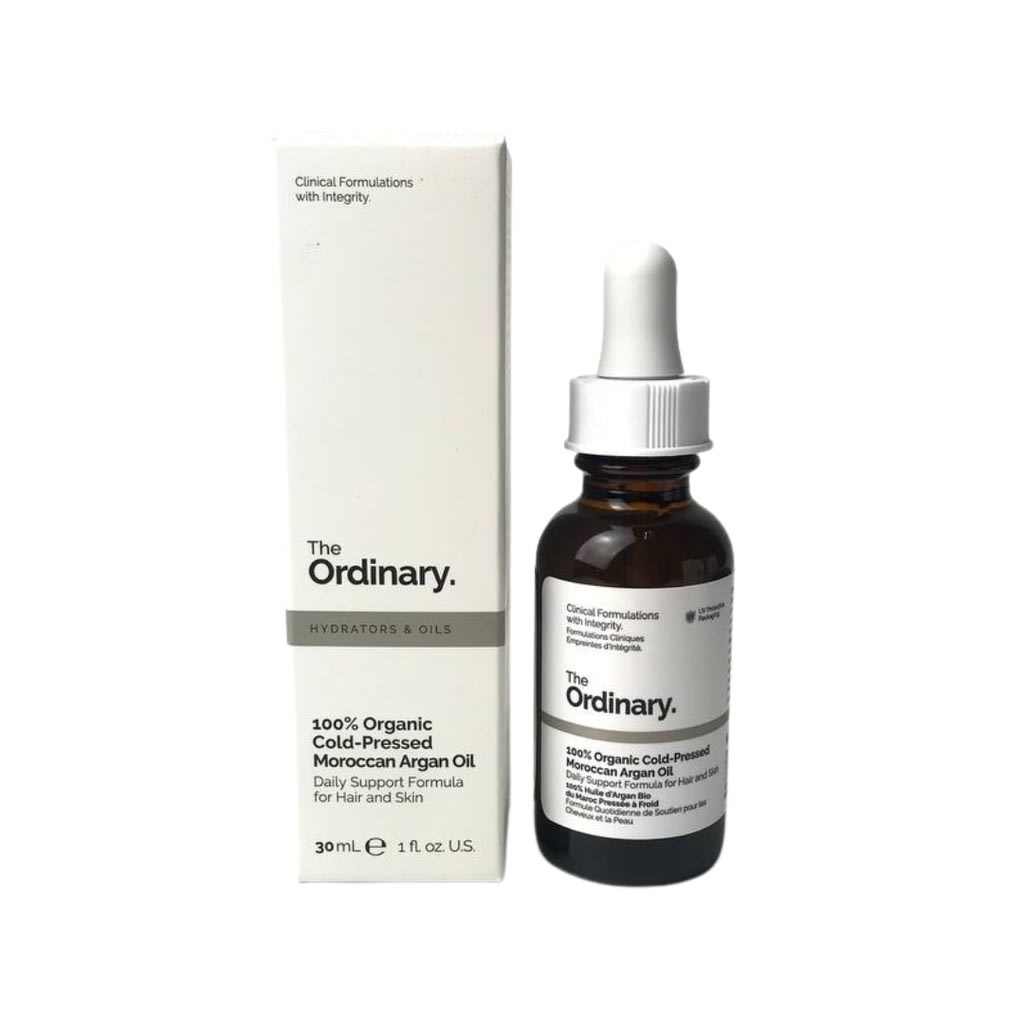 Check The Ordinary 100% Organic Cold- Pressed Moroccan Argan Oil for Skin and Hair price below:
add_circle
Affordable price
add_circle
Non-greasy texture
add_circle
Suitable for dry skin and hair
remove_circle
The smell can be mistaken as rancidity
Overview
Pamper your tired skin with this 100% pure, cold-pressed, and organic Moroccan Argan oil. It offers the complete power of a natural marvel miracle oil, which is abundant in fatty acids, vitamins, phenols, and carotenes, minimises flaking, and promotes skin health.
You can say goodbye to split ends and frizzy hair too! This Moroccan Argan Oil gives strength and gloss to hair, making it ideal for stressed-out strands.
Details
Packed with rich ingredients that give hydration and smoothness to skin and hair

100% unrefined Moroccan Argan Oil, leaving its natural scent intact

It's fully cold-pressed and no heat used in the process to avoid degradation

Reduces flakiness in dry skin with its fatty acids (oleic and linoleic acids) ingredients
Who is this for?
Are you in need of home spa time to nourish your skin and hair at an affordable cost? This Moroccan Argan Oil from The Ordinary will be your best suit. You may apply this to your hair (avoid your scalp) and leave it for 2 hours. Then, shampoo as usual.
This hair oiling method over time will result in shiny, healthier and lush hair. On the other hand, your skin can benefit from this oil by adding it to your skin regime before bedtime.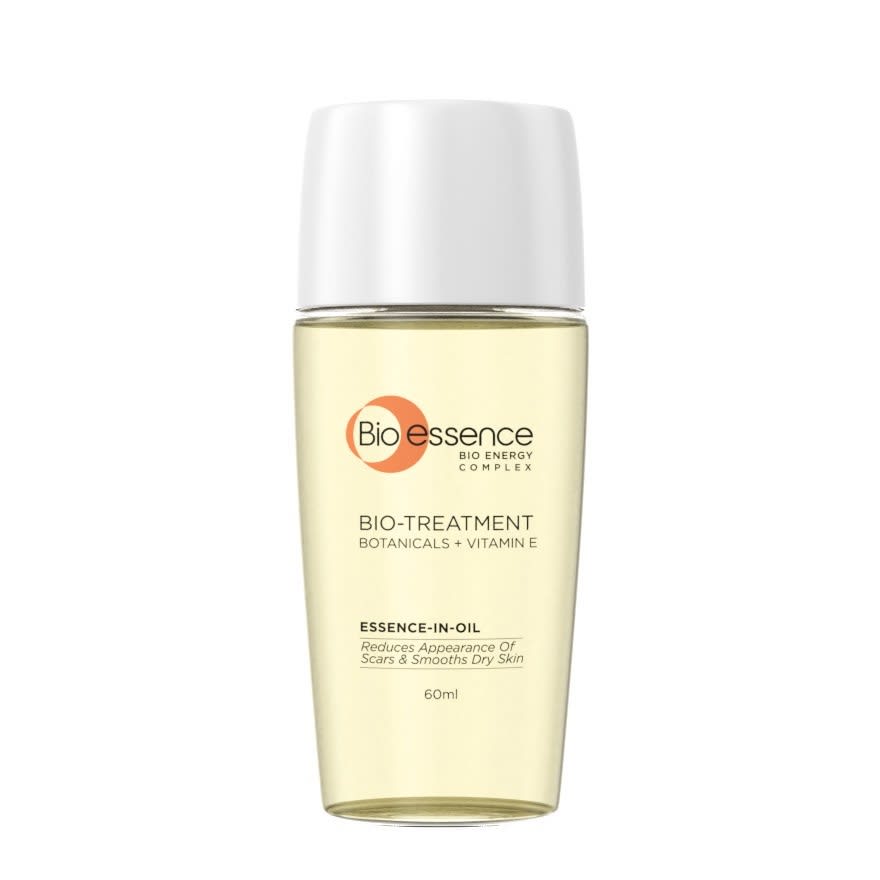 Check Bio- Essence Bio-Treatment Essence-In-Oil price below:
add_circle
Smooth application
add_circle
Hypoallergenic
remove_circle
Not suitable for oily skin
Overview
Affordable products don't mean you're bound to compromise on quality! Here, we have Bio-Essence face oil that works to heal your pigmentation spots from healed acne problems. It's designed to supply hydration throughout the skin and minimise the formation of new scars in the future.
The unique blend of 11 natural plant extracts possesses the properties of wound-healing and intense skin-moisturising.
Details
Improves healing of scars and wounds

Helps to minimise the formation of scars

Moisturiser sensitive and dry skin

Increases collagen expression to enhance skin elasticity
Who is this for?
If you are a beauty seeker that wants to spend a little less than usual but aim to achieve a decent result for reducing pigmentation and moisturising dry skin, then this is for you!
Bio-Essence works wonders not only on acne scars but also on sun spots! Did you know that going out without sunscreen can cause hyperpigmentation spots too? It's not too late to undo that by wearing protection that's sunscreen and using this oil from Bio-essence to treat sun spots.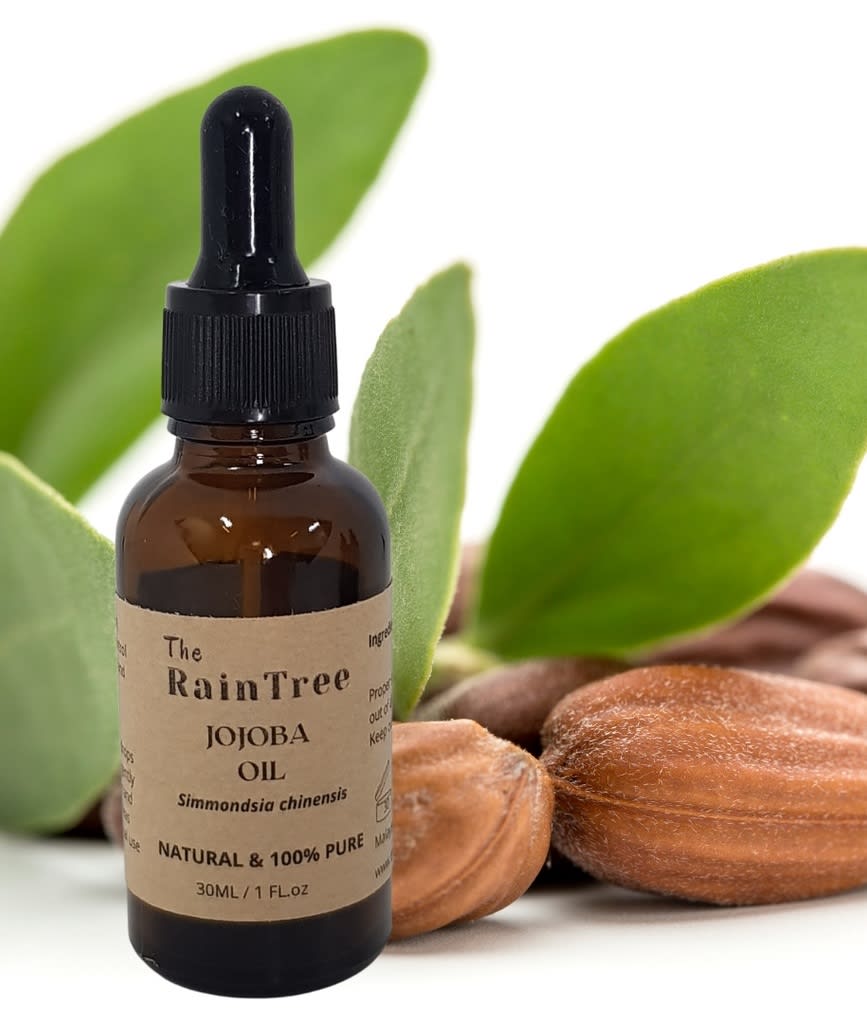 Check The RainTree Jojoba Oil price below:
add_circle
Free of animal testing
add_circle
Great for sensitive and pigmented skin
remove_circle
Might cause small breakout for acne-prone skin
Overview
Calling all the gals and guys that are looking for eco-friendly, no animal testing and pure Jojoba Oil, this face oil from The RainTree fits the criteria! It's made through a cold-pressing method to keep the quality pure.
Jojoba oil or its botanical name, Simmondsia Chinensis, contains vitamin E, vitamin B, silicone, chromium, copper, and zinc which are beneficial for the skin. It can give you the illusion of smaller pores, calming the skin from inflammation.
Details
Protects the skin

Providing moisture control

Soothing the skin and hair

Brightens dark spots

Pore-minimising effect

Leaves satiny finish
Who is this for?
Earthy folks that get it, get it. The RainTree Jojoba Oil is a great, eco-friendly source of beauty oil that can transform the condition of your skin and hair with regular use. Since it's 100% natural, it is recommended that you store it in the refrigerator to sustain its quality.
Another interesting thing about The Raintree, you can get points for returning the used bottles and they will reuse the used glass dropper.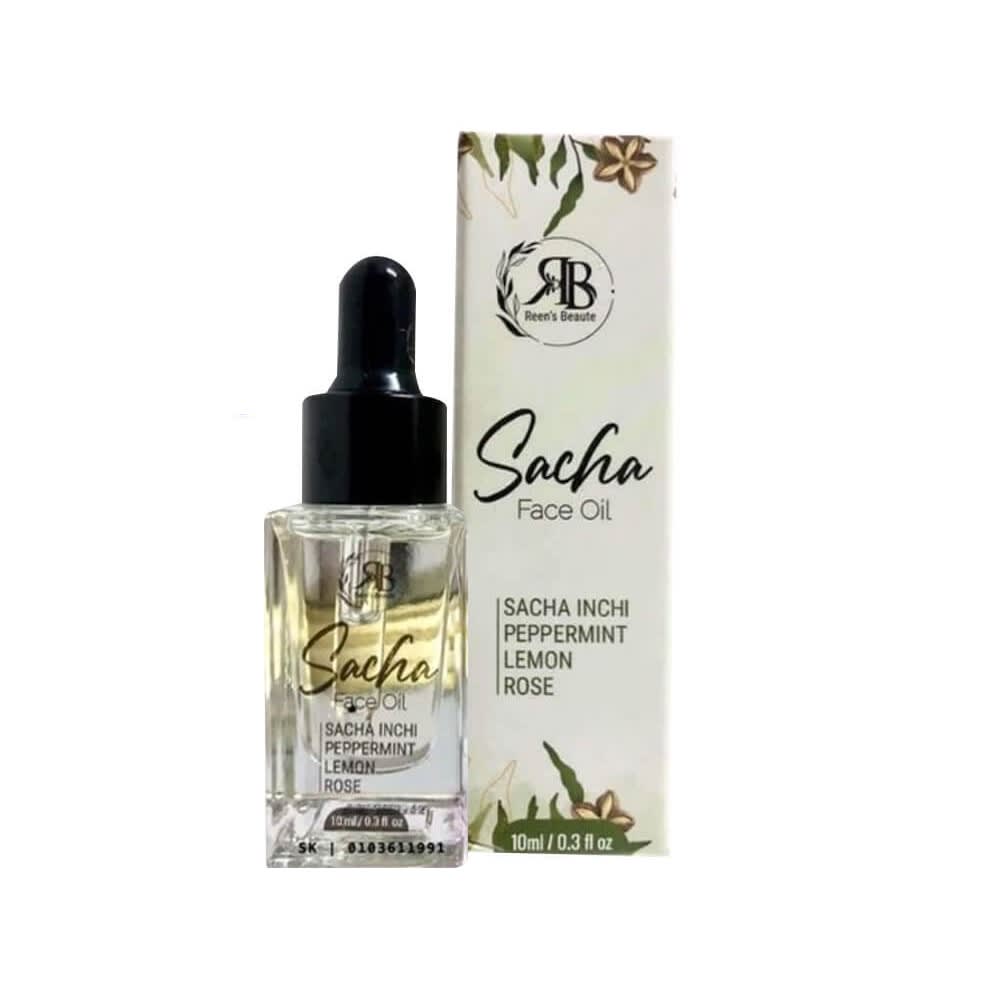 Check Sacha Face Oil price below:
add_circle
Non-greasy makeup base
Overview
Claimed to be 10 times better than fish oil, Sacha Inchi Oil that's used to be available in the form of capsule for consumption, is finally made to be a skincare product so that users can experience the benefits on their skin directly.
Vitamin E, A, and Omega-3, 6, and 9 are all powerful antioxidants contained in this face oil. To hydrate and nourish your skin, use this light oil that absorbs fast. resulting in younger-looking, healthier skin—especially in terms of skin texture!
Simultaneously, this makes Sacha Face Oil a great makeup base too as it smoothens the base. When you have a good and smooth base, the finish of your makeup will look flawless.
Details
Anti-aging

Smoothen the skin texture

10x better than fish oil

Enriched with Vitamin E, A, and Omega-3, 6, and 9

Reduce pigmentation
Who is this for?
It's great for makeup enthusiasts that need a good base for a smoother finish. Not only that it will make you glowy, but this face oil also won't feel uncomfortable as it's not greasy.
As for skin care purposes, you may use this in the morning and before bedtime to benefit the skin-loving ingredients to the fullest. This face oil may reduce fine lines and improve skin elasticity.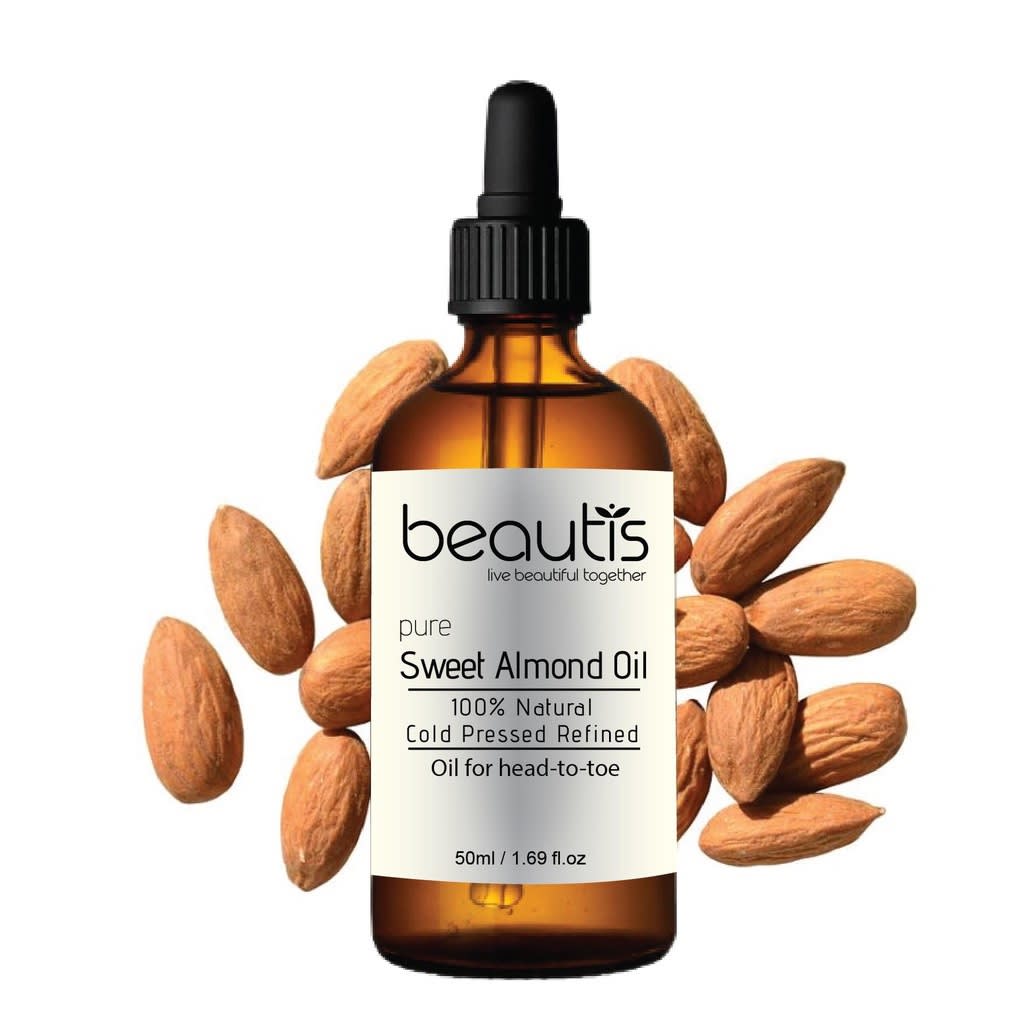 Check Beautis Sweet Almond Oil 100% Pure Natural Cold-Pressed Refined Oil price below:
add_circle
Free from paraben and other synthetic ingredients
remove_circle
Not for people with nut allergy
Overview
Almonds aren't just good for trail mix or as a snack. This nutty oil from Beautis provides numerous skin care benefits as well. Almond oil has been used for ages in traditional Ayurvedic and Chinese medicine to help soften and soothe the skin as well as to cure small scrapes and wounds.
This multipurpose face oil is enriched with vitamin A, vitamin E, and Omega-3 fatty acids. The formulation works wonders to replenish and heal your skin.
Details
Reduces puffiness and under-eye circles

Improves complexion and skin tone

Treats dry skin, improves acne

Helps reverse sun damage

Reduces the appearance of scars

Reduces the appearance of stretch marks.
Who is this for?
This Beautis Sweet Almond oil can benefit those that wish to treat hyperpigmentation caused by sun damage, pregnancy, and acne scarring. Not only that it's great for the skin as a 'complexion healer' but it's also an amazing oil massage that will feed your skin some yummy ingredients!
However, it is important that you avoid this face oil if you are allergic to peanuts.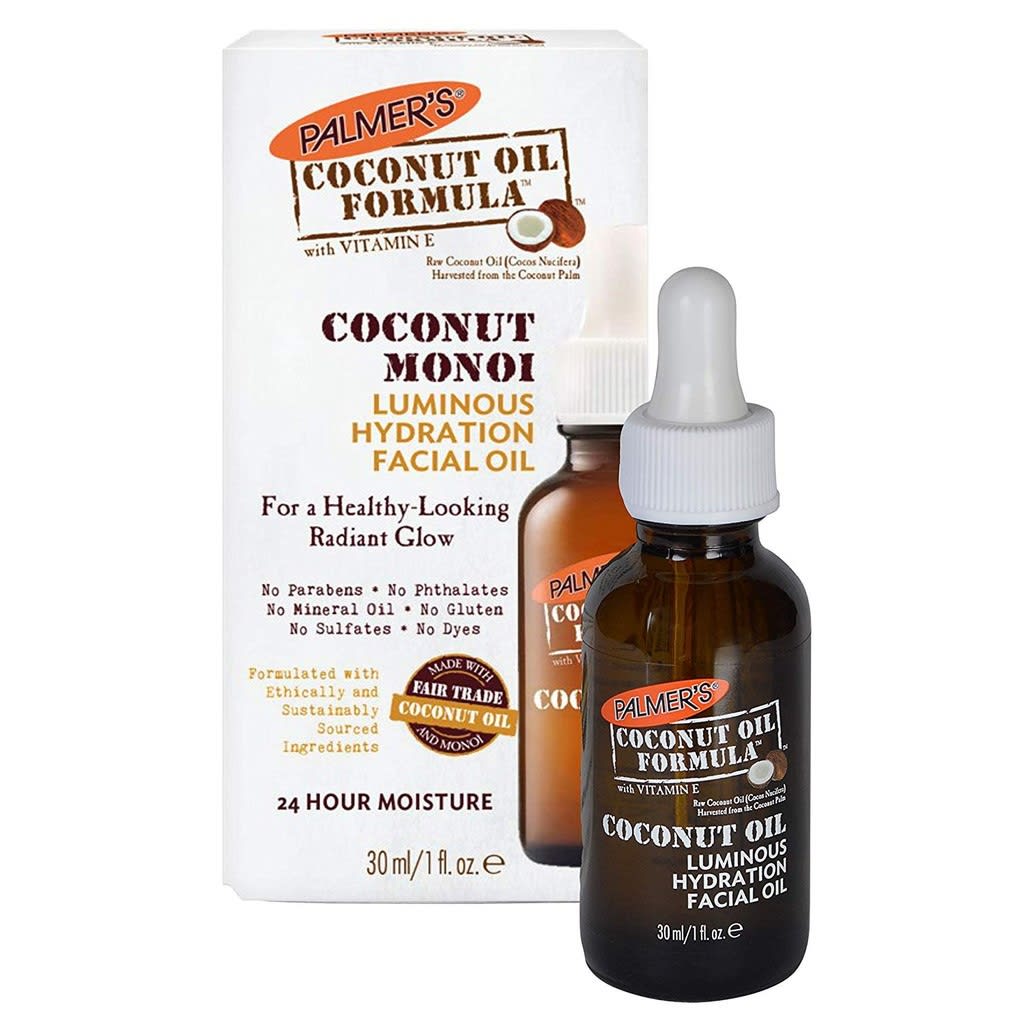 Check Palmer's Coconut Oil Formula, Coconut Monoi Luminous Hydration Facial Oil price below:
add_circle
Extremely moisturising
add_circle
Earth-conscious
remove_circle
Not suitable for oily, combination and acne-prone skin
Overview
Suffering from redness or very dry skin? Treat your skin Palmer's Coconut Oil before bedtime and the morning after to benefit from the moisture-locking properties. Coconut oil from Palmer's can calm irritated skin and moisturise the skin.
Not to mention, it also reduces the appearance of fine lines and wrinkles as well as protects the skin from environmental stressors. You may combine it with some coarse sea salt or raw sugar for a homemade scrub because it makes an excellent base for exfoliation.
Details
Formulated with sustainably sourced organic fair-trade coconut oil

Never tested on animals

Deep moisturising that lasts 24 hours for an all-day radiant complexion

Contains Tahitian Monoi oil and Sweet Almond oil to revitalise the skin complexion
Who is this for?
If you are planning to travel to a place with dry weather, this Palmer's Coconut face oil can come in handy. It will lock in moisture which your skin needs, for up to 24 hours. People with sensitive skin might love this calming oil too as it will alleviate temporary redness and irritation with its soothing properties.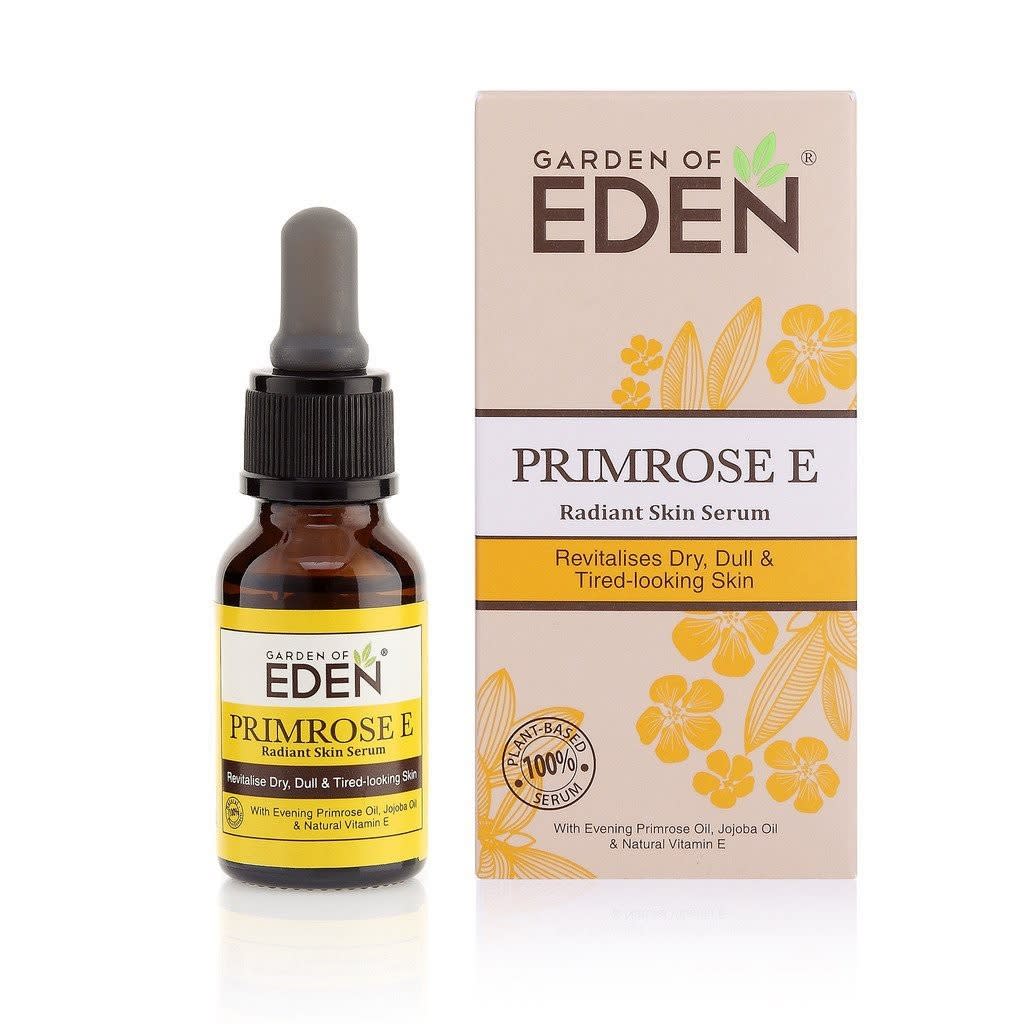 Check Garden of Eden Primrose E price below:
add_circle
Suitable for all types of skin
remove_circle
Small amount of product
Overview
Your skin looks tired no matter how much sleep you get? Your skin might be craving some TLC! Pamper and recharge your skin with Primrose E Radiant Skin Serum, an all-natural nutrient-rich concentration, that promises to revive healthy radiance on dull and old skin, producing an age-defying result.
This serum nourishes and hydrates your skin, restoring its youthful and bright complexion with the magical elixir of fatty acids from evening primrose oil, jojoba oil, and grape seed oil. Strong anti-oxidants like grape seed oil and natural vitamin E shield the skin from damaging free radicals and promote the formation of collagen, which increases skin elasticity.
Details
Nourishes and rejuvenates dull, tired skin

Restores skin to its youthful radiance & elasticity

Hydrates dry & sensitive skin

Able to relieve skin irritation
Who is this for?
Try this Garden of Eden Primrose E Oil when your skin needs a pick-me-up and to rebuild the youthfulness of your skin, healing it from environmental damage. Moreover, it's highly recommended for mature skin, dull-looking skin, very dry, sensitive skin, and eczema (to relieve the symptoms)
FAQ:
-
Face oil benefits
Face oils are created to moisturise the skin to seal in hydration. It's useful to soften, nourish, and balance the skin for a healthy-looking glow and is typically made with a combination of plant oils.
Other than that, face oil can also work as a spot treatment for acne as aforementioned in the article.
-
Should I put on face oil on my face every day?
Unless you have dry skin, it is not necessary to use face oil every day. Although, using face oils at the best time of absorption which is at night every day will definitely benefit your skin in the long run.
It is best that you do a test patch for every oil that you intend to use before fully applying them to your face.
-
Do you put face oil on before or after moisturising?
Always remember to use moisturiser as the last step of the skincare routine unless you are using sleeping masks or gels. This is because moisturiser will lock in all the goodness of skin products for the rest of the night or day. So, to answer the question, always put face oil before moisturiser.