Punching bags are no doubt versatile equipment. You can use it for boxing, karate, taekwondo or Muay Thai. Even if you do not do any of those, you can utilise punching bags for an intense exercise set or simply to relieve stress.
But there are different kinds of punching bags in the market. For whatever personal space, we have round up this list of 12 best punching bags for your respective needs.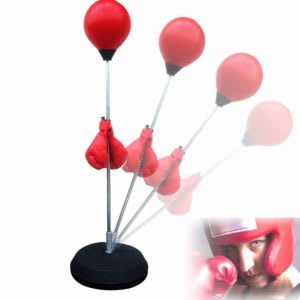 Check Sokano Free Standing Punching Speeding Ball  price below:
This Sokano fitness bag offers a great combination of both the speed and free standing bags. Either sand or water can be added to its base for more stability, with its steel pole being adjustable to accommodate different heights for everyone.
The punching ball is well-padded with solid rubber and faux leather, great for practising boxing and other contact sports.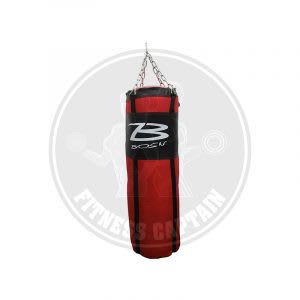 Check Fitness Gym Punching Bag with 100cm (Filled) price below:
The hanging punching bag is easily the most popular type of all punching bags. Its robust stainless steel chain allows you to safely and securely hook it to a ceiling. This punching bag is made from a sturdy poly-canvas material with polyurethane (PU) fabric, giving you enough confidence to throw punches and kicks regardless of workout or stress-relieving purpose.
Check Top Gym Grade Human Dummy Punching Stand price below:
Practice your favourite kicking techniques with this heavy-duty dummy stand. Made with high-quality, stainless-steel base, the stand is sturdy enough to endure countless of kicking and punching impact. Its base can also be filled with either sand or water, ensuring more stability at the same time.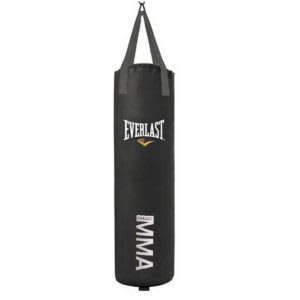 Check Everlast Boxing Muay Thai Training Heavy Bag MMA (5ft) price below:
Everlast is often synonymous with boxing. But they are no slouch either when comes to MMA-related fitness equipment. Take this heavy bag, for instance; it is made from premium leather-like vinyl Nevatear, complete with heavy-duty nylon straps for reinforced security and durability. Throw your best punches, kicks and elbows at it.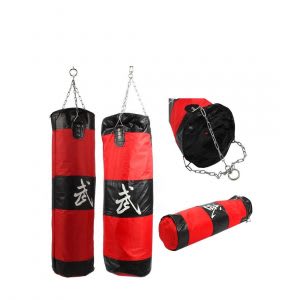 Check Punching Bag Sand Bag 100cm with Hook (Empty) price below:
Not everyone wants an already filled punching bag. What if you want it filled with feathers? In this case, an empty punching bag makes an ideal alternative. You can add in any fillers of your choice such as sand, wool, rags or rice.
The punching bag itself is made to last a long time, thanks to its strong combination of thick canvas shell and high-strength webbing.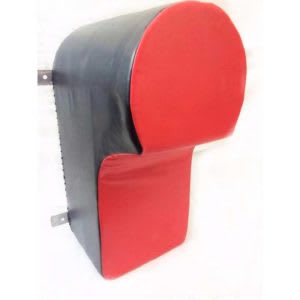 Check Wall Punching Bag Target Gym Mount price below:
If space is a major concern, then you should consider a wall punching bag or, a wall bag. This one comes with a metal frame at its back, allowing you to mount it onto most types of walls. The bag itself comes with a protruding design, suitable for practising uppercuts or any other combined different boxing techniques.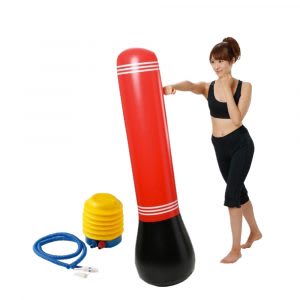 Check 150cm Inflatable Punching Bag  price below:
Think of it as a grown-up version of a kids' bouncy bop bag if you prefer something light. Suitable to be used even in small spaces, this punching bag can be deflated and folded when not in use. This also makes it easily portable.
And you don't even have to purchase a separate manual pump as one is included with the bag. Perfect for an indoor cardiovascular workout to train your reflexes, speed and accuracy.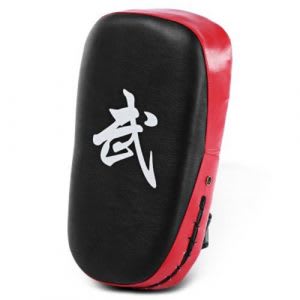 Check Square Boxing Pad Punching Bag price below:
There's the traditional hanging punching bag, and there's the handheld version that typically involves a training partner. A handheld punching bag is undoubtedly portable and easy to carry with you wherever you go.
But the main point here is the benefit of improving your eye-hand and eye-foot coordination skills, given the fact you need to practice hitting a moving target. Available in a striking black-and-red colour combo, this handheld punching bag is durable enough to be used for any contact sports ranging from boxing to Muay Thai.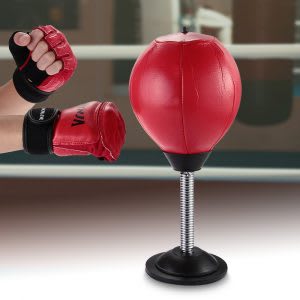 Check Desktop Punching Bag with Suction Base price below:
Looking to de-stress after a long day at work? Simply assemble this small one on a desk or any flat surface using the built-in suction cup at the comfort of your own home.
The suction cup itself is robust enough, ensuring the desktop punching bag stays secure no matter how many times you throw your hate punches at it.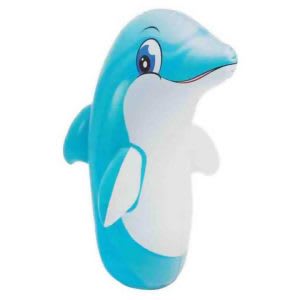 Check Intex 3-D Bop Bags 44670NP (Age 3+) price below:
Punching bags aren't just for grown-ups. Besides, kids may want a piece of some action as well. Enter the Intex 3-D Bop Bags, a colourful animal-shaped punching bag specially designed for kids age 3 and above. It has a water-weighted base that enables the punching bag to bounce back and forth with minimum fuss!
Disclaimer: The pricing shown is just a good indication of how much these products are worth. The prices could change based on the e-commerce promotions that are going on. If some of the products are not available, do email us at [email protected] Thank you!