Cleaning your body with shower gel alone might not be enough for your skin. Apart from your face, your body also needs scrubbing once in a while. However, scrubbing might go wrong if you're not using the right exfoliating tool for your skin type. Here are some recommendations for accessories and tools to help to scrub all the dead skin off your body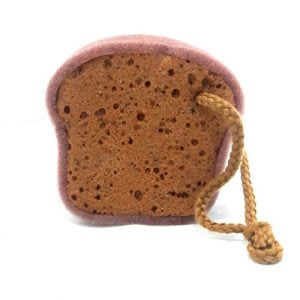 Check Rosemary Spa Bread Bath Sponge price below:
This bath sponge is made of soft nylon and works with shower gel or body wash. Consistent usage of this sponge can also help to boost blood circulation. Besides that, the sponge comes in a small size – cleaning and drying this sponge is a piece of cake. As it dries fast, the growth of bacteria can also be avoided.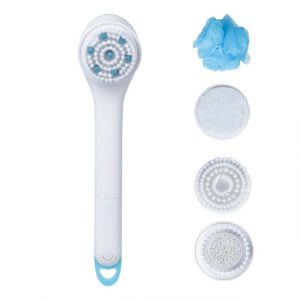 Check Handheld Spin Shower Cleansing Body Brush price below:
Let us all be honest, we sure love things that make our everyday routine much easier, yes? This electrical body brush set helps you to minimize the effort of scrubbing your body. This battery-powered brush helps cleanse and exfoliate your skin, resulting in a smoother skin after use. It has a long handle to reach your back easily while in the shower. On top of that, it also comes with 5 different brush attachments!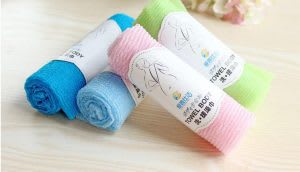 Check Hot Exfoliating Nylon Scrubbing Cloth Towel price below:
This nylon scrubbing towel is a gentle way to give your skin good scrub every day. Nylon is thin and flexible, yet durable and tough at the same time. This means it's not too rough on your skin and makes a good long-lasting body scrub cloth!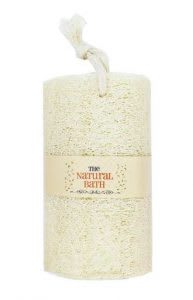 Check Natural Loofah Loaf 2pcs price below:
When it is dry, this loofah body scrubber is hard, but once it is soaked in the water, it becomes soft enough to use on your body. Additionally, this loofah body scrubber has a rough surface which removes all the excess oil and dirt from the skin with ease. For best results, use this in a circular motion.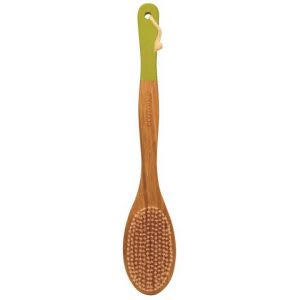 Check EcoTools Bamboo Bristle Bath Brush price below:
This body brush is suitable for both dry and wet usage and can be used as a pre-shower scrub as well as scrubbing in the shower. Apart from exfoliating dead skin off your body, the material used for the brush is believed to help to improve the blood circulation and reduce cellulite around your body area. Evidently, this brush is a combo of goodness for your skin and your inner health.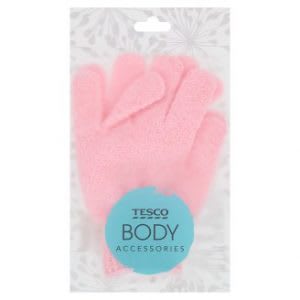 Check Tesco Body Accessories Exfoliating Gloves (Pair) price below:
Go back to basics and use your hands with these body scrub gloves. These body scrub gloves make it easier for you to wash your body while taking a bath because it feels like you're just using your hand. Just put it on and scrub away for silky smooth skin!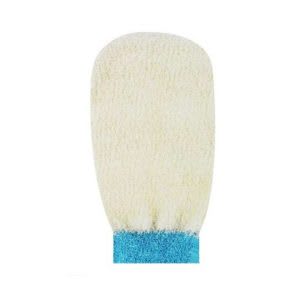 Check EcoTools Cleansing Mitt price below:
Easier to slip on than a glove, this body scrub mitt cleanses and exfoliates your body just effectively. Just apply some liquid soap and lather to reveal fresh and clean skin! You don't have to worry about it slipping off your hand as it'll conform to your hand when it's wet – scrubbing just got a lot easier.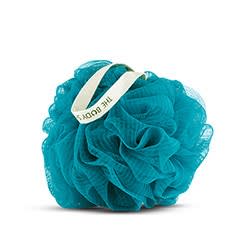 Check The Body Shop Argan Blue Bath Lily 55g price below:
If you have sensitive skin, this loofah might just be what you're looking for. This Argan bath lily by the Body Shop is made with soft mesh to suit those with sensitive skin, or even children. It's gentle on your skin but it cleans well and removes dead skin. Now you can scrub without irritating your skin.
More: 9 Electric Facial Cleansing Brushes for More Radiant Skin
Disclaimer: The pricing shown is just a good indication of how much these products are worth. The prices could change based on the e-commerce promotions that are going on. If some of the products are not available, do email us at [email protected] Thank you!