The last time most of us when camping was during high school when we had our extra-curricular activities. We hiked up tents, set up tables and sheds for our things, built a campfire, and put a circle of Sulphur around the campsite to ward off snakes and centipedes (btw, the Sulphur thing is a myth). It was one of the best times of our lives because it also meant that we got to spend the entire night with our friends, chattering away and not sleeping a wink. 
Camping is still a popular activity these days, though many are opting for the 'glamping' experience – which is less work to set up. But if you're old-school and prefer the process of setting everything up, we have a list of tents for you that will suit all your camping needs. 
---
10 Best Camping Tents in Malaysia 2023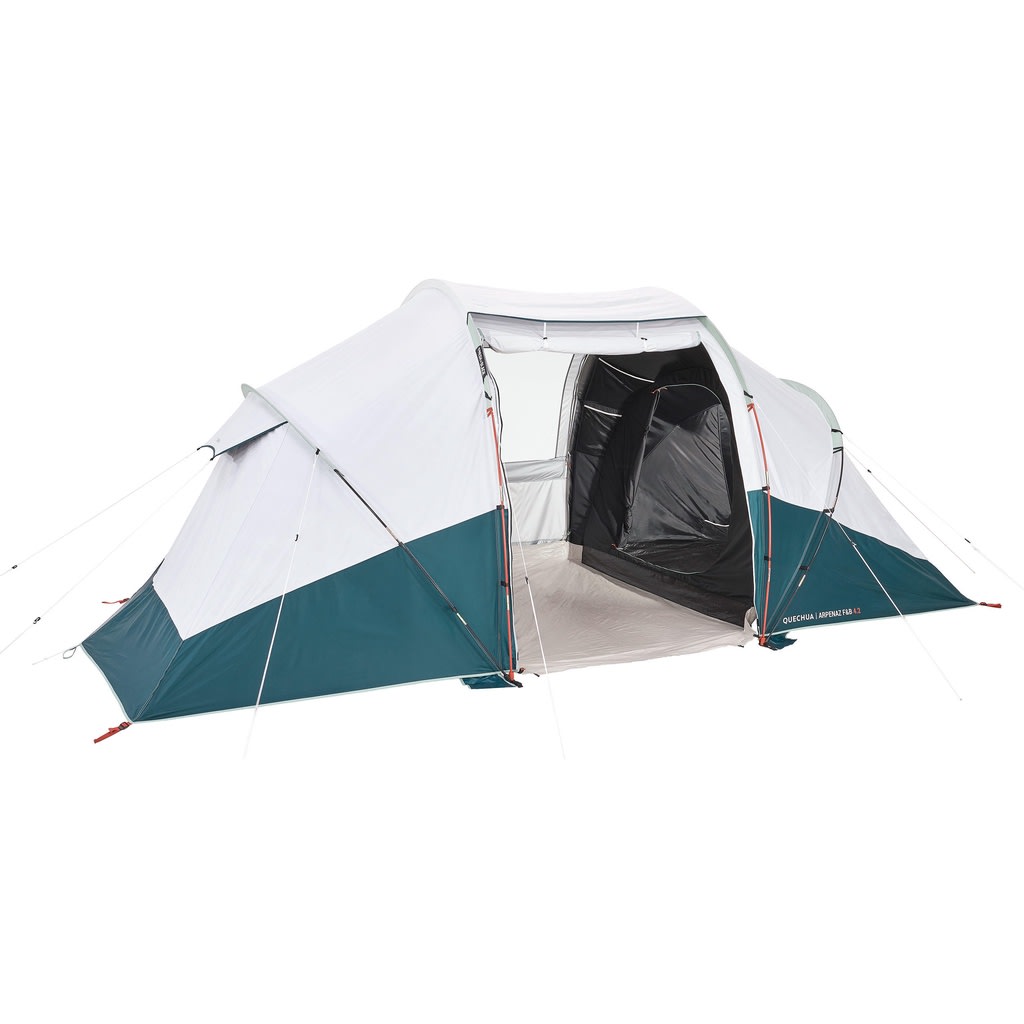 Check Decathlon 4 Persons Camping Tent - Quechua price below:
add_circle
Has two separate bedrooms
add_circle
Can withstand heavy rain
Why It's Our Top Pick:
This is the perfect tent for long travel, as it has two isolated bedrooms with a common room in the middle for meals together and chats. You can have plenty of me-time even when you are travelling with your friend, and it's convenient when you need to change out of your clothes. There's even a window you can look out of while being sheltered from the weather!
Overview:
You get two bedrooms that can fit 70cm wide mattresses. The tent comes with poles and tent pegs, with a basin-shaped groundsheet at the entrance to stopper the rain. On top of that,  it is waterproof and can withstand 6-speed winds.  
Besides, there's no need to fear mosquitoes as there is mosquito netting. There's also plenty of storage space, with two storage pockets in each bedroom and eight in the common area. 
Testimonies:
Users find the bedrooms very suited to sleep and nap in as they are cosy and dark. It also takes almost no time to assemble. Meanwhile, the tent shades from the sun very well which means that it doesn't get hot inside. 
Some users reported that it withstood heavy rains with no problems.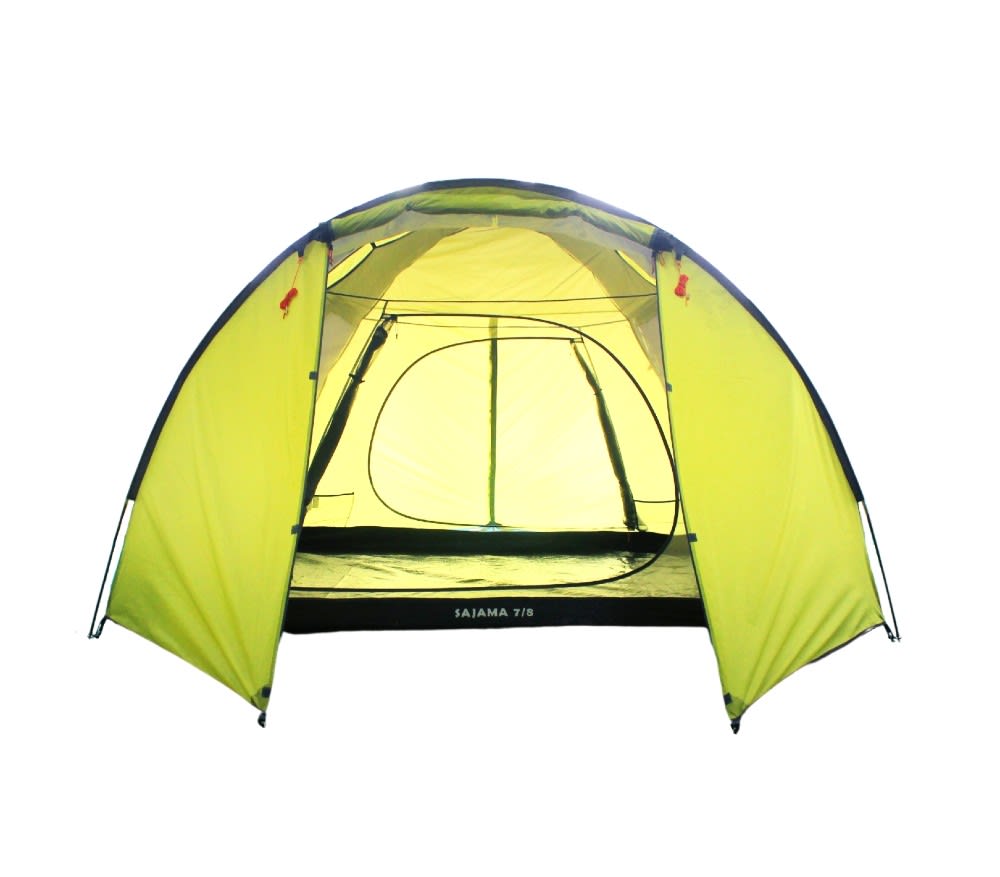 Check Explorer Mis Sajama 7/8 Man Mountain Tent price below:
add_circle
Sturdy and waterproof
Even when you're camping, there is no reason to feel enclosed. The whole point is to look out at the wide-open sky and release the shackles of stress and tiredness. Therefore, you should get a tent that's spacious enough that you can stand in it. 
Its size makes it a good investment for people who like having their friends over for a campfire. 
Overview:
This is a two-layer tent, with the flysheet made of polyester and the inner made of mosquito mesh. There are two windows for ventilation. Poles and pegs also come along with the package, and you can create a small awning for the front door, though the poles are sold separately. 
Testimonies:
Buyers of the tent found that it prevents water leakage, and it's indeed spacious – it can fit up to 8 people! It is also sturdy, as there are two layers of protection from any rough weather.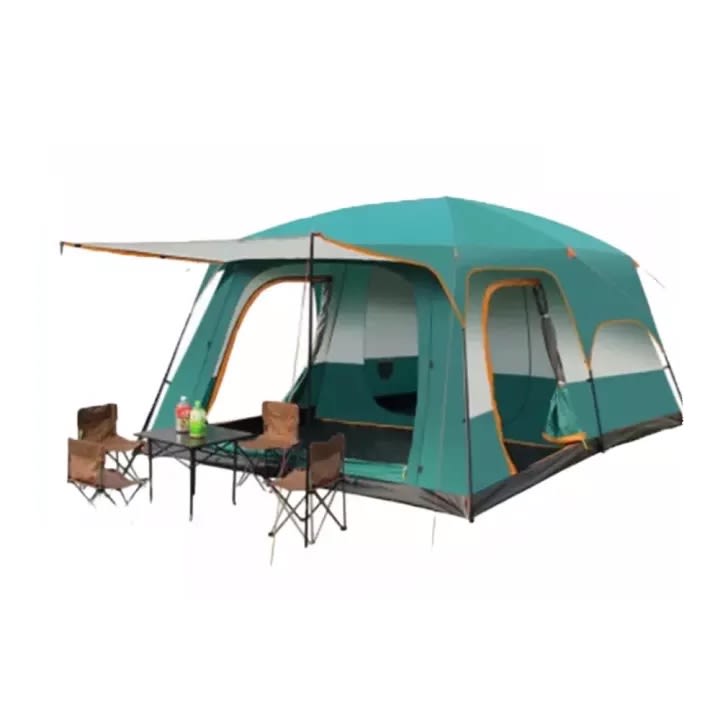 Check V-Camp Outdoor Multi-person tent price below:
add_circle
Big and spacious
add_circle
Easy to assemble
We have ourselves another tent with isolated bedrooms, except that this is way bigger as it can accommodate 5-12 people! This is why we selected this as the best family camping tent. You can even bring the extended family on a huge camping trip, and no one will complain about it being cramped.
You can even extend one of the tent flaps into a makeshift roof to shelter your items from the rain or shine. 
Overview:
This is a tent you need to build up so poles are provided together with the tent itself, which is waterproof. There are two isolated bedrooms and one common hall. Apart from that, hooks are provided for you to hang light fixtures or your clothes, and there are storage bags inside the tent for all your items. 
Testimonies:
It is a very spacious tent so families love bringing it for their camping trips as there will be no concerns about lack of space. The tent itself is very airy and is easy to put up, considering its size; taking around 15-30 minutes.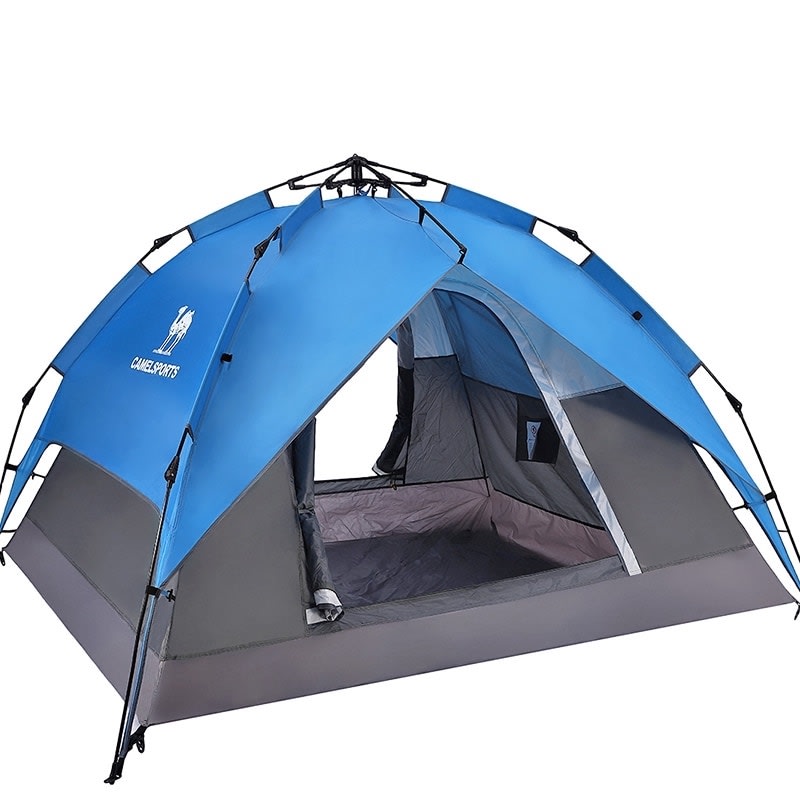 Check Camel 3-4 People Automatic Tent price below:
add_circle
Double-layered protection against the weather
add_circle
Easy to assemble – automatic
remove_circle
The tent is a bit thin
Guess what, you don't have to huff and puff over connecting those poles and shoving the tent through them anymore. Automatic tents are a thing now! You simply have to lift the top of the tent, and voila! An erect tent. 
It works with a hydraulic system, and you need only to hold both of the shorter ends, press down slightly, and it will instantly fold up.
Overview:
You can fit about 3-4 people in this tent. It is waterproof, made of Oxford reflective mylar material. There are two layers – an inner tent, and an outer layer to provide additional protection against the wind and rain. Also, this is a four-season tent, making it versatile and appropriate for colder trips.
Testimonies:
Getting this tent is a time-saver, as it can be erected in no time at all. Some customers did mention that the tent itself is rather thin, though that did not seem to compromise on its strength. The hooks added inside are a nice addition for storage too.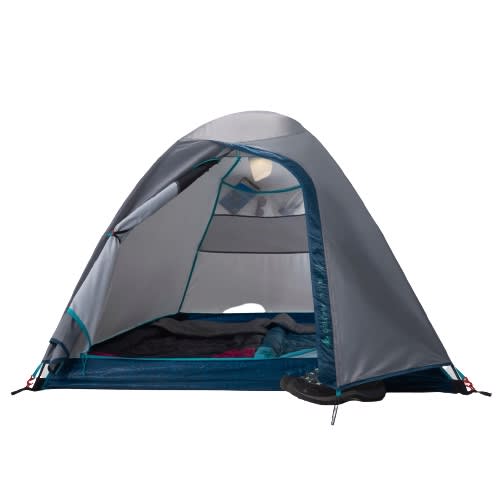 Check Decathlon Hiking/Camping Tent- Quechua price below:
add_circle
Budget-friendly
add_circle
Waterproof and sturdy
Camping was always supposed to be a budget-friendly activity. You get a couple of canned meats, a sleeping bed, and add that on with your marshmallows and graham crackers for gooey s'mores over a campfire. 
This camping tent fits in with that does the job and won't make a dent in your wallet. Plus, it is so compact – it is the size of a sleeping bag when folded!
Overview:
This is a one-bedroom tent that can fit a bed measuring 65cm across. It is waterproof and can withstand 6-speed wind resistance. Also, it is environmentally friendly as they only dye one out of two threads to reduce the carbon footprint. 
This tent is dome-shaped and comes with one waterproof flysheet, 2 poles, 7 tent pegs, and 4 guy ropes. 
Testimonies:
The main compliments of this tent are its price and its waterproof ability. Both scored well on the customer satisfaction scale. It is so easy to erect that even one person could do it. There is also a good ventilation system throughout the tent so users do not feel stifled.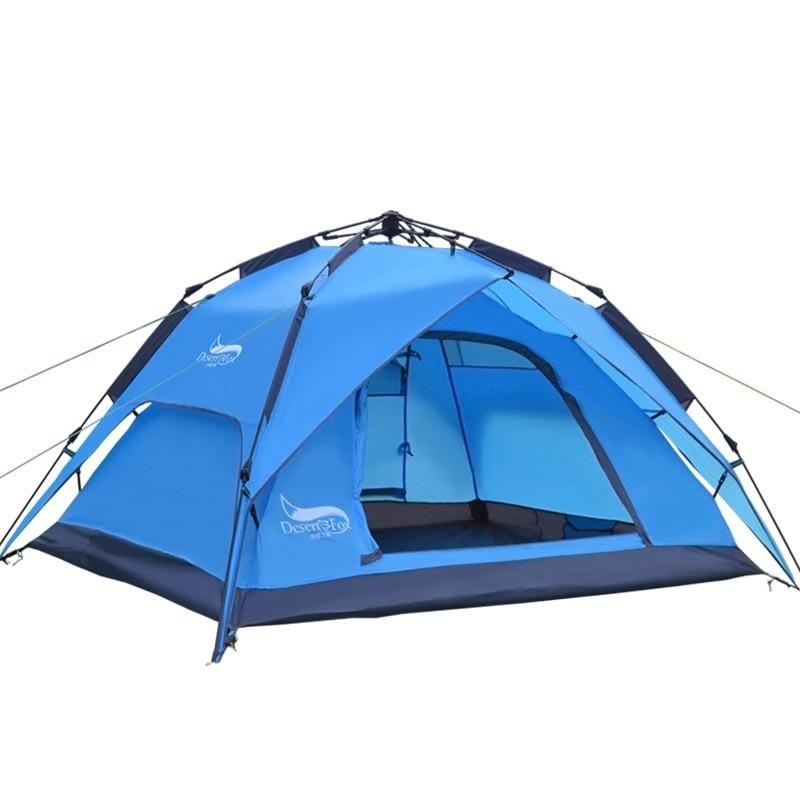 Check Desert & Fox Automatic Tent price below:
remove_circle
Material is thin
If you need a 4-person tent, the Desert & Fox Automatic Tent is for you.  It is easy to set up, especially since you have plenty of help, and the two-layer structure means you can use the outer layer as an extra barrier of protection or even as an awning when having a picnic, as it's detachable. 
Overview:
One set comes with a tent, tent pegs, ropes, and a carry bag for convenience. The tent is waterproof and has good ventilation. Besides, the two large doors allow you to dispense with the need to climb over one another when going out or in. 
Testimonies:
An easy to erect, easy-to-use tent. Its waterproof abilities are touted as well, though some users found the material too thin for their liking so it may not be as sturdy. This may be counteracted by its two-layer system which provides more stability.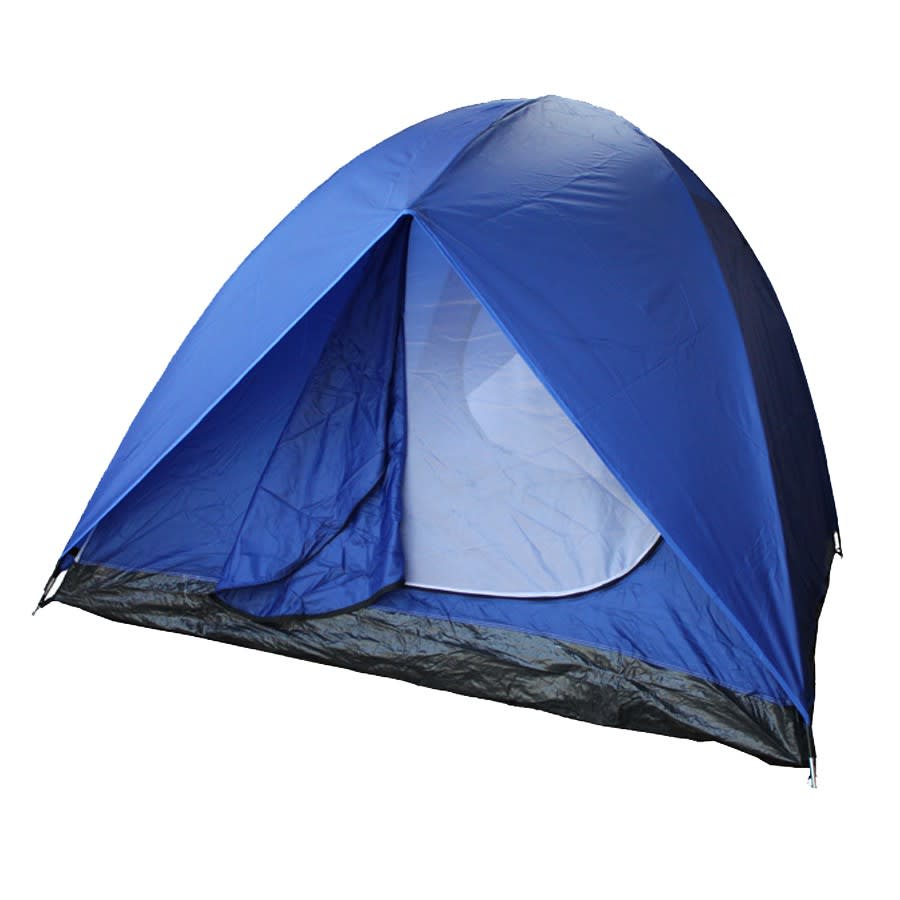 Check RCL 6 Person 2-Door Double Layer Tent price below:
add_circle
Old school style tent
add_circle
Spacious with plenty of headroom
Aside from being large, this tent looks like one of those retro ones we got back in the day. The setup is pretty much the same – with the poles which cross at their peak and the rectangular floor. 
Camping does not get more simple and rugged than that. Despite its simplicity, it is still waterproof and sturdy. 
Overview:
The tent is made of polyester and its bottom is waterproof. It comes with fibreglass poles, and the ends can be propped on tent stakes for additional support from rougher winds or rain. Its dome-shaped design means that there's plenty of room for you to move around. 
Testimonies:
Because you get so much headroom in this tent, families are a big fan of it. Users found it easy to carry out their daily prayers in it. Ventilation is good since there are two doors – and it is a good beginner's tent.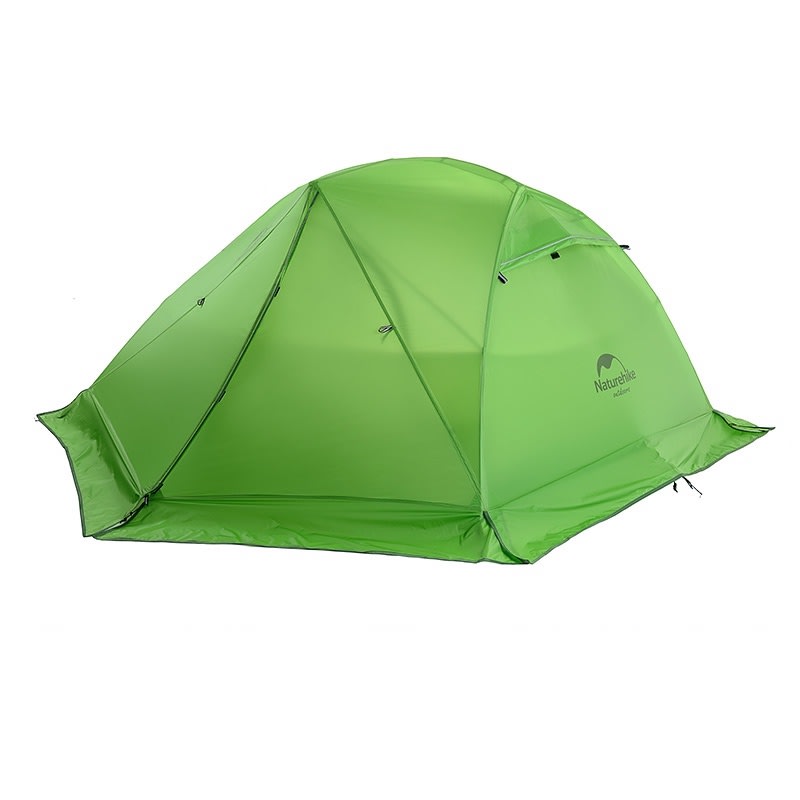 Check Naturehike Star River Camping Tent price below:
add_circle
Sturdy and well-ventilated
This is your cue to grab your partner and go on a romantic camping getaway. It's a two-person tent in the four-seasons category allowing it to withstand different weathers. 
These tents are mostly used during snowy seasons, as it's equipped with a snow skirt to prevent the snow from entering the tent. 
Overview
The tent is waterproof, and the inner layer is made of nylon lattice fabric with silicone resin lattice fabric. On the other hand, its external layer is made of lattice fabric silicone. It comes with tent poles and pegs as well as wind ropes for extra stability when fitted into the ground. 
Testimonies:
Setting up the tent was very simple, and the colour of the tent is striking enough that you could probably see it even during a blizzard. The tent is sturdy enough to get you through snow and harsh weather so it is a great pick for pro-campers who enjoy more hardcore camping areas.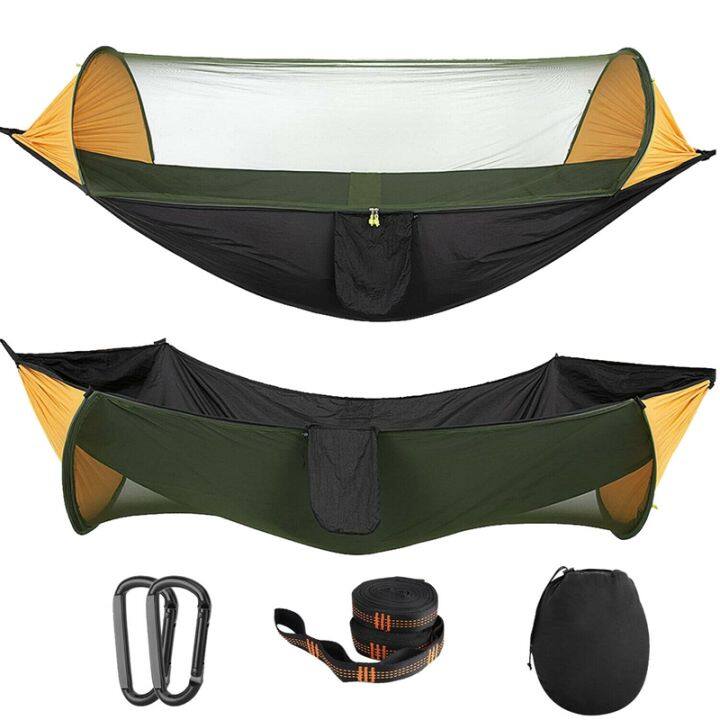 Check Portable Tent Camping Hammock price below:
add_circle
Portable and easy to set up
add_circle
Can be used for camping or as a hammock
remove_circle
Not waterproof
Unlike other tents, this one is made to swing a couple of inches off the ground as it is also a hammock. You get a 2-in-1 experience. Also, simply zip up the tent/hammock and be well-protected from mosquitoes and the sun, as there is a wraparound layer of mosquito netting on the top. 
It is portable, and you can set it up anywhere if you are not a stay-at-one-place person. 
Overview:
This is a tent cum hammock that comes with two carabiners, two tree straps and a storage bag. Setting up is easy as you need only knot up both ends tightly to a tree trunk and connect the hammock with the carabiners. The entire hammock/tent is conveniently machine washable. 
Testimonies:
Lone campers find this a good purchase as they can set up their bed anywhere. As it is suspended, they also don't have to worry too much about animals or insects. On top of that, it comes with mosquito netting. However, the netting does not seem to be waterproof, so you may need a flysheet to be fitted atop the hammock.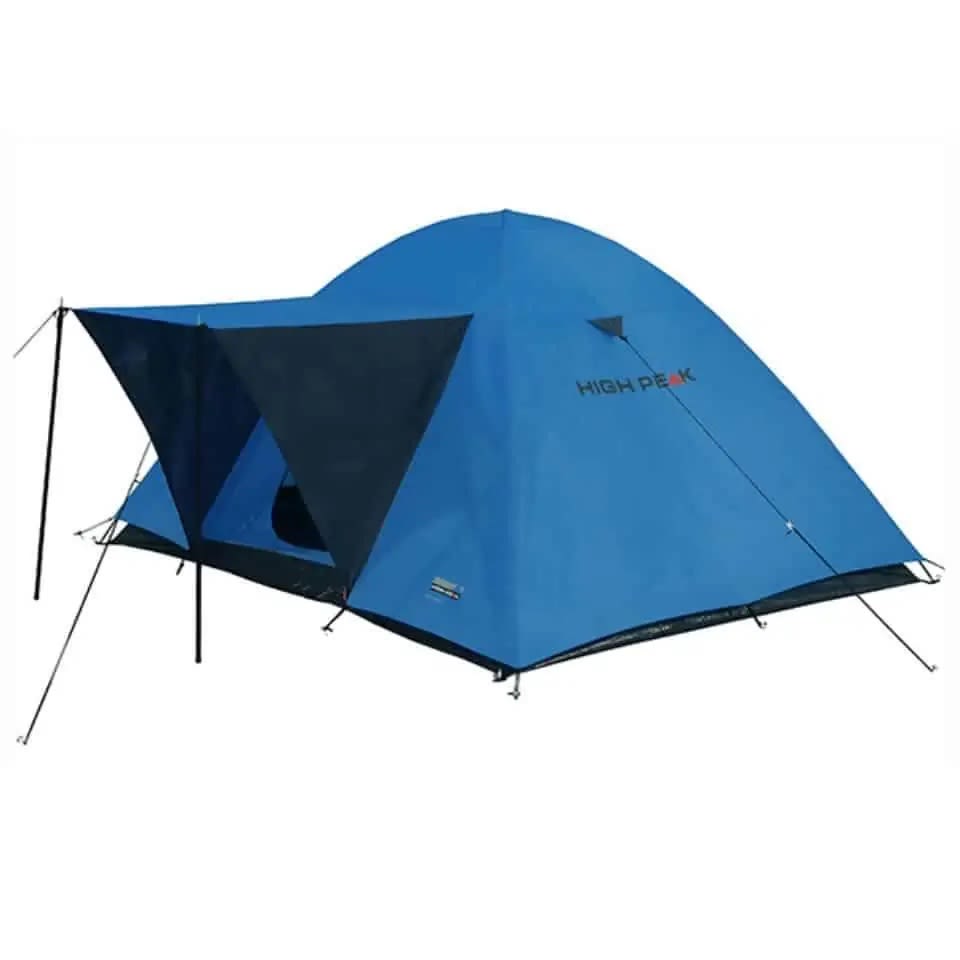 Check HIGH PEAK Tent Texel 4 price below:
add_circle
Weather protection
add_circle
Self-supporting dome tent
add_circle
Has windows for ventilation
remove_circle
Can't stand in the tent
Have you ever lay down in your tent and the rain starts dripping inside? How about when the wind is too strong and your tent can't stay put? Well, the High Peak Tent Texel 4 could probably help.  
Thanks to its rain-stop door and wind-stop side wings, it will keep any weather at bay and make your camping experience more enjoyable. 
Overview
The High Peak tent is a classic double-layer tent made of breathable polyester, with its poles made of fibreglass and steel. What's good about this tent is it is fully weatherproof. So if it's windy or rainy, nothing can stop you from camping.
Other than that, the tent includes pockets inside for storing items, and the ceiling has a lamp holder to hang your flashlight at night. 
Testimonies
As it is much neater than threading poles through the tent's outer cover, one user loves this tent's inner fitting. Another use praises the tent's waterproof feature, great design, and ability to keep them warm. Additionally, the fact that it is lightweight and comes with a carry case with a handle is a bonus.
---
What kind of tent should I pick?

 
We only have two kinds of weather in Malaysia – hot and humid, or wet and humid. Hence, you can pick any tent as long as it is waterproof. However, if you're looking to go camping overseas, you should opt for a three-season or four-season tent. The latter is for extreme weather like snow, suited for mountaineering.
The other aspect you should watch out for is the number of people you need to accommodate in a tent. If you have claustrophobia, get one with a high ceiling or one made for more people so you'll have ample space. 
If you're travelling alone, a compact tent would be a good choice as you'd be able to carry it in your knapsack. 
---
With the ease of these new-fangled tents, you will be making s'mores in no time!