Redness, dryness and itchiness are the main signs of sensitive skin. Lack of care can lead to breakouts and even acne. Indulge your skin in the best skincare products to achieve that glass skin you have been wanting.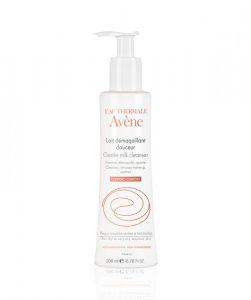 Check Avène Gentle Milk Cleanser price below:
Avene, being a brand that is recognized for its soothing properties on sensitive skin, does not disappoint with their Gentle Milk Cleanser! Formulated for dry and sensitive skin, this milk cleanser moisturizes and cleanses skin thoroughly and gently, removing all traces of makeup from the face, lips and eyes.
More: 11 Facial Cleansers You Should Try If You Have Sensitive Skin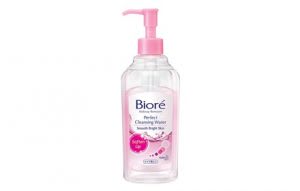 Check Biore Perfect Cleansing Water Soften Up price below:
Strong cleansers can aggravate sensitive skin and strip it of its protective layer. That is why the Biore Perfect Cleansing Water is perfect for sensitive skin. Its gentle formula effectively dissolves and removes even waterproof makeup with minimal rubbing. Enriched with soluble collagen for nourishing irritated skin and white tea extract for brighter skin, clear skin is not a far-fetched dream after all.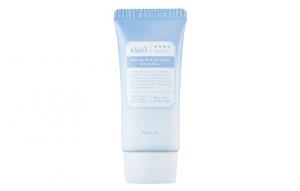 Check Klairs Mid Day Blue Sun Lotion price below:
The sun is your worse enemy when it comes to sensitive skin. Its rays penetrate and damage the thin layers of the skin, worsening its sensitivity. Klairs has produced all their products catered to sensitive skin by utilizing ingredients that help with reducing redness.

With its high SPF of 40/PA++, the Mid Day Blue Sun Lotion protects the skin from harsh UV rays and guards sensitive skin from direct heat. Guaiazulene gives the lotion its blue tone which reduces redness, brightens and creates a natural looking skin tone. It does not end here; this sunscreen also works as an excellent primer for your makeup!

Check Laneige Fresh Calming Morning Mask price below:
Instantly soothe and calm redness with this mousse type cream! This quick and easy leave-on mask hydrates and soothes sensitive skin with panthenol, which produces an immense soothing effect. Its mousse texture turns into a gel-like texture once you apply it onto your skin. Additionally, this plant-derived moisturizer contains low-irritant ingredients and is free from mineral oil, animal-based ingredients, synthetic coloring and triethanolamine.
A bonus feature: It has a rich lychee scent that smells amazing!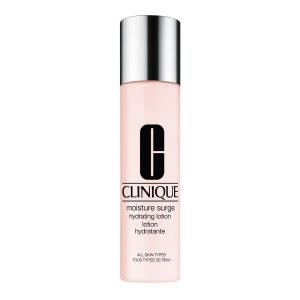 Check Clinique Moisture Surge Hydrating Lotion price below:
Get plump, dewy skin with the Clinique Moisture Surge Hydrating Lotion! The ultra-light but extremely moisturizing lotion quenches dehydrated skin while soothing sensitive skin for up to 24 hours. Hyaluronic acid and aloe water help plump your skin overnight giving you that flawless Korean skin.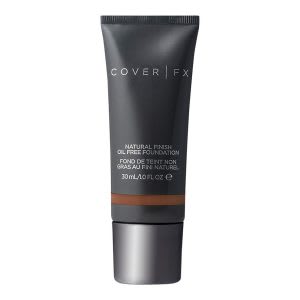 Check Cover FX Natural Finish Oil Free Foundation price below:
Finding the right foundation for sensitive skin can be extremely difficult due to the fact that certain ingredients could cause harm or damage sensitive skin. Well, look no further than Cover FX's Natural Finish Oil Free Foundation! Clinically tested, vegan and free of fragrance, gluten and mineral oil, this foundation is made just for sensitive skin.

Providing comfortable all-day coverage, sensitive skin sufferers are also able to soothe their inflamed skin and reduce redness with ingredients like vitamin C and E. You also do not have to worry about finding the right shade because they have up to 40 shades to choose from! Achieve natural-looking makeup with its semi matte finish and feel confident at all times with its water-resistant formula!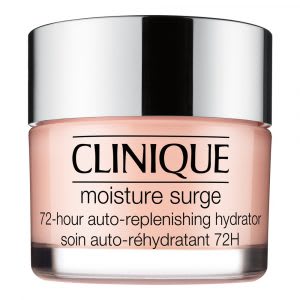 Check Clinique Moisture Surge 72-Hour Auto-Replenishing Hydrator price below:
add_circle
Travel-friendly size available
add_circle
Excellent hydration
remove_circle
Not the most budget-friendly
Quench your thirsty skin with the Moisture Surge 72-Hour Auto-Replenishing Hydrator! It really does live up to its name, providing rich hydration non-stop for up to 72 hours. Upon application, your skin receives instant moisture boost owing to its main ingredient, hyaluronic acid.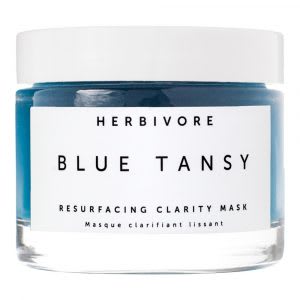 Check Herbivore Botanicals Blue Tansy price below:
Sensitive skin's best friend: Organic ingredients. It is a given that organic ingredients are 100% safe and beneficial for sensitive skin. Herbivore Botanicals believes in creating high quality, non-toxic organic products using food-grade ingredients. Its best-seller, the Blue Tansy mask, reduces redness and irritation as well as exfoliates with the help of fruit enzymes such as papaya and pineapple. The white willow bark also helps to decongest and unclog the most stubborn pores.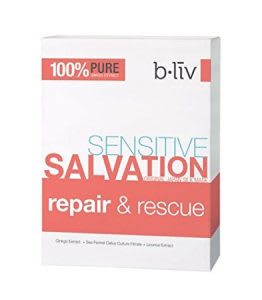 Check B.liv Repair and Rescue Sensitive Salvation sheet mask price below:
This mask intensely repairs damaged skin, improves skin renewal and soothes flushed, irritated skin in one night! With many active ingredients such as Ginkgo Biloba Leaf Extract (calming), Sea Fennel Extract (skin-repairing) and Dipotassium Glycyrrhizinate (soothing), you can wake up the next day with hydrated and flawless skin!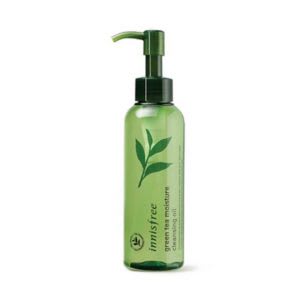 Check Innisfree Green Tea Moisture Cleansing Oil price below:
Thoroughly remove heavy makeup while moisturizing your skin with cleansing oil! Rich in green tea extract, this cleansing oil leaves your skin dewy even after cleansing. A little goes a long way – one pump is enough to clean full setting, waterproof makeup!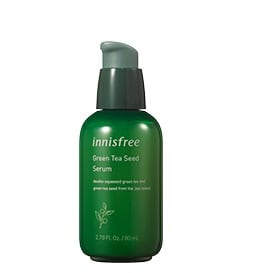 Check Innisfree Green Tea Seed Serum price below:
add_circle
Light yet moisturising
add_circle
Suits all skin
One of the most common causes of sensitive skin is dryness. Lucky for you, the Innisfree Green Tea Seed Serum is here to save the day. The all-time best selling, loved-by-all Green Tea Seed Serum is highly regarded as one of the best serums on the market.

The serum effectively penetrates into deep layers of the skin, moisturizing and balancing out the water to oil levels. Its main ingredient, green tea extract is rich in amino acids, which helps lock in moisture.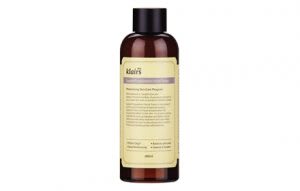 Check Dear, Klairs Supple Preparation Toner price below:
add_circle
Absorbs well into the skin
add_circle
Gentle formula
add_circle
A blend of natural plant extracts with soothing, wound-healing properties
add_circle
Unscented version is fragrance-free and more sensitive-skin friendly
add_circle
pH level of 5, good for the skin
add_circle
alcohol-free, good for sensitive skin
remove_circle
Dry skin users may need to use more product for a hydrating effect
remove_circle
Original version contains a lot of fragrant essential oils
remove_circle
Original version feels a tad bit sticky for some people, causing an uncomfortable sensation
The holy grail of sensitive skin! Not only does it prolong hydration by more than 20% compared to conventional toners, it also maintains optimal PH value of skin to help with the absorption of other products. Derived from plant extracts combined with soothing ingredients, this non-irritating toner hydrates tired and dehydrated skin on the first application!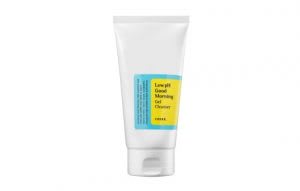 Check COSRX Low pH Good Morning Gel Cleanser price below:
Refresh your skin with this mild but effective gel cleanser! Possessing the perfect PH value for skin, this weak acidic cleanser deals with excessive sebum without stripping skin of its essential oils. Despite its gentle formula, it thoroughly cleanses even light makeup! Tea tree oil controls oil secretion and tightens pores while natural BHAs help gently exfoliates skin for silky smooth skin. What can't this cleanser do?