Most of us tend to ignore caring for our feet simply because we do not see the damage. However, there are numerous risks if we do not take proper care of our feet – dry flakes, cracked heels and even infections can occur without regular nourishment. But fret not! There are plenty of foot creams on the market to help get you that baby smooth skin.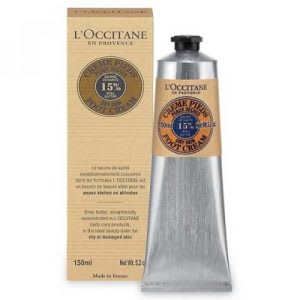 Check L'Occitane Shea Butter Foot Cream price below:
Seeking relief from tired and irritated feet? Keep your feet fresh and healthy with the nourishing effects of shea butter. With shea butter containing essential fatty acids, vitamins A and E, you can rest assured this foot cream will leave your skin deliciously supple. It also contains antiseptic A.O.C. lavender essential oil to purify, and anti-inflammatory arnica extract to reduce redness and irritation.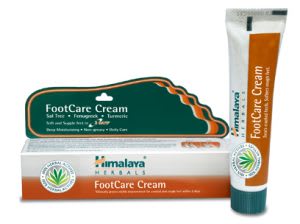 Check Himalaya Foot Care Cream price below:
Known for its natural products, Himalaya Herbals Foot Care Cream heals and cares for cracked heels with key natural ingredients such as Honey (antiseptic), Sal Tree extract (antimicrobial and anti-inflammatory), Tumeric (soothing), Fenugreek (beneficial for boils, abscesses and ulcers) and Ginger (preventing skin from cracking). It's a really good price for the amount of product, so you can achieve soft skin without spending a fortune on spa treatments!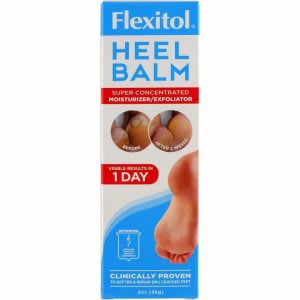 Check Flexitol Heel Balm price below:
Want immediate results for your cracked heels? This cream guarantees visible results in just one day! Its main ingredient, Urea, is part of the skin's natural moisturizing factor which hydrates your skin from within by improving the amount of water the skin can retain.
But wait! Not only does it hydrate, it also exfoliates! Yes, you read correctly. This dual-purpose cream saves you money as you do not have to get a separate exfoliator. Approved by the American Podiatric Medical Association, this cream is also safe for people with diabetes.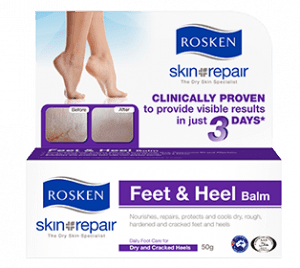 Check Rosken Skin Repair Feet & Heel Balm price below:
Soften your dry, hardened heels with the Rosken Skin Repair Feet & Heel Balm! Promising their consumers noticeable results within 3 days, the vitamin E packed balm breaks the dry and damaged skin cycle resulting in soft, smooth and moisturized skin. You can say goodbye to your hardened skin as one of its key ingredients, Dimethicone, penetrates deep into the skin to create a protective barrier to seal in moisture.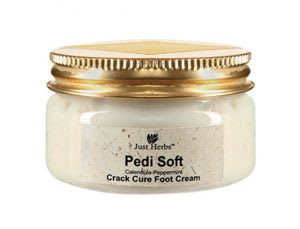 Check Just Herbs Pedisoft Calendula-Peppermint Crack Cure Foot Cream price below:
Spent the whole day walking? Revive your sore, tired feet with this cooling, peppermint and calendula infused foot lotion! Achieve petal soft feet with natural extracts from Indian Frankincense, Fenugreek and Sal tree. It also has a herbal scent which is not too strong. An added bonus is that it is also free of petrochemicals, parabens and other synthetic ingredients!
More: Give Your Feet Some TLC with These 8 Foot Care Products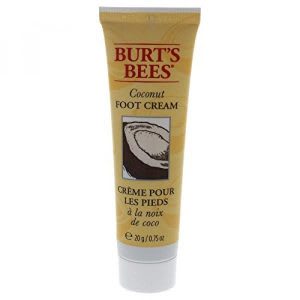 Check Burt's Bees Coconut Foot Cream price below:
A treat for your feet. Infused with coconut oil, this cream revives and rejuvenates dry feet leaving them moisturized all day. The cream melts into your skin with a lovely coconut scent. Just leave it on overnight and wake up with happy and soft tootsies.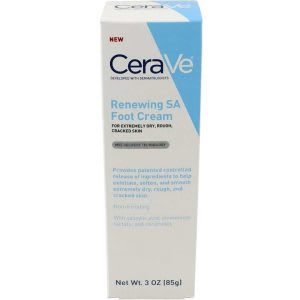 Check CeraVe Renewing SA Foot Cream price below:
If you have sensitive skin, this is the perfect product. With its gentle, non-irritating formula, this cream exfoliates and softens rough feet with salicylic acid while maintaining the skin's moisture levels with hyaluronic acid. With the help of ceramides, it is able to restore and maintain the skin's natural protective barrier.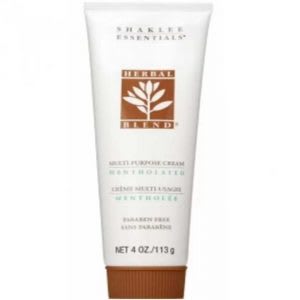 Check Shaklee Herbal Blend Multipurpose Cream price below:
Hate greasy creams? Look no further. Shaklee Essentials' Multipurpose cream can be used on feet, knees and even elbows! This fast-absorbing, non-greasy formula is perfect for soothing dry, chapped skin including calluses. It is paraben free and contains natural, soothing herbs including sage, horse chestnut, yarrow and rosemary. A small dollop goes a long way in leaving skin soft and refreshed.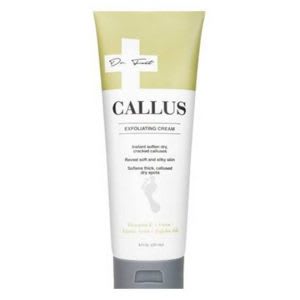 Check Dr. Foot Callus Cream price below:
Feel your feet soften and renew with every use. One of its main ingredient, lactic acid, is used for exfoliating and smoothening skin. As one of the most popular AHAs, lactic acid gently exfoliates and brightens the look of skin. Natural ingredients such as aloe vera, jojoba oil, almond oil and natural fruit extract help soothe and nourish your tired and rough skin.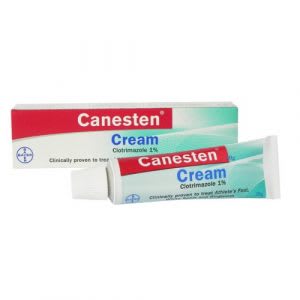 Check Canesten Cream 20g price below:
Ever feel embarrassed about your athlete's foot when you enter someone else's house? Canesten cream cures and prevents athlete's foot, all while providing relief from burning, itching and cracking. It can also be used to treat other tinea infections such as ringworm, jock itch, white spots and more. Cure and nourish your feet with this cream!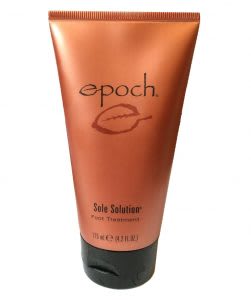 Check Epoch Sole Solution Foot Treatment price below:
Epoch's Sole Solution foot treatment works like magic when it comes to pampering our feet. Its main ingredient, crushed allspice berry is utilized by indigenous individuals of Central America to soothe persistent dry, cracked, red skin on heels, toes and sides of feet. Safety-allergy-dermatologist tested, it can be used to massage your feet as calming therapy to rejuvenate rough, tired feet. Massage your feet with this cream weekly and your feet would thank you.
Disclaimer: The pricing shown is just a good indication of how much these products are worth. The prices could change based on the e-commerce promotions that are going on. If some of the products are not available, do email us at [email protected]. Thank you!