Dry hair is a frequent problem that can be brought upon by chemical treatments like bleaching and colouring. Using a blow dryer on the maximum setting, hair straightening or perming, or just utilising a poor brush technique also contributes to hair damage as well.
Since damage to the hair is difficult to prevent, thus, it's crucial to establish a regimen that can repair and restore the hair to avoid dry hair or further damage. Our advice is to start by switching to a shampoo that focuses on strengthening, nourishing, and adding silkiness to your hair.
To help you on your hair journey, focus on shampoos that promote healing, nourishing, smoothing, and replenishing moisture. A natural product including elements from coconut, aloe vera, argan oil, and olive oil? Selecting them will aid in your fight against brittle and frayed hair.
When choosing, you should consider beneficial superfoods for hair like biotin, keratin, vitamin B5, vitamin E, omega 6 and 3, and so many more. Listed below are the best hair shampoos for dry hair that we love and hope that you will too!
10 Best Shampoo For Dry Hair 2023
Check Loreal Serie Expert Gold Quinoa + Protein Absolut Repair Shampoo price below:
add_circle
No greasy finish
add_circle
Sweet and refreshing fragrance
remove_circle
Contain SLS and other chemicals
Why is it our top pick?
This phenomenal shampoo is full of natural greatness revamped with advanced technology to create such a high-performing formula. Your hair will become shinier, softer, and far more moisturised as a whole. Even if it is on the pricier side, it is worth every penny spent!
Overview:
The L'Oréal Professionnel Série Expert Absolut Repair Shampoo is a resurfacing shampoo that works on the hair's surface and shaft to revive damaged hair by nourishing and strengthening the bonds. This shampoo's patented composition, which contains gold quinoa and protein, instantly cleanses and restructures your hair strands while leaving it with a lustre finish.
Details:
Gold Quinoa extract to repair split ends

Wheat protein with biotin adds softness and shine

Suitable for all hair type
Who is this for?
This shampoo was formulated with protein and gold quinoa, making it the ideal solution for people with overprocessed, dry, and undernourished hair. Besides, the brilliant recipe tames flyaways and unkempt strands, making hair easier to handle. As a result, your hair won't seem lifeless and drab the next time you go out!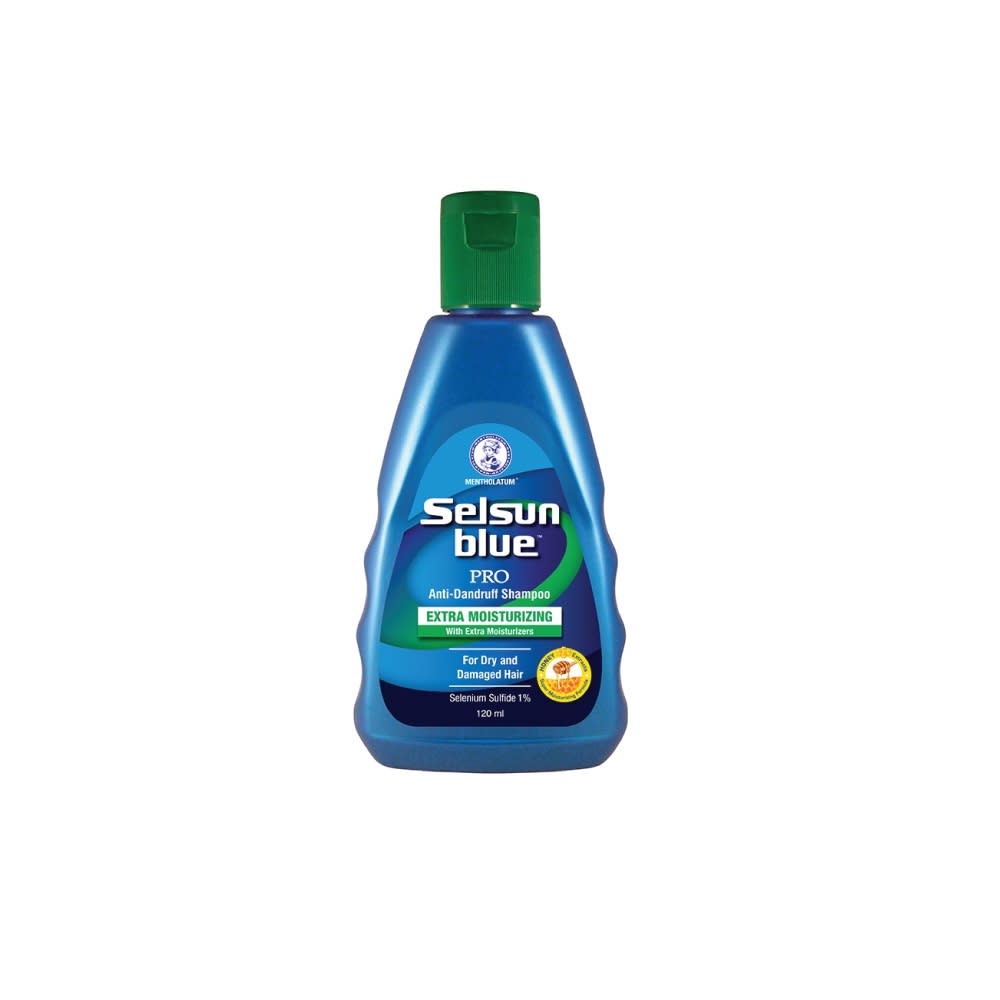 Check Selsun Blue Extra Moisturizing Shampoo price below:
add_circle
Unique colour (green) and easy-to-foam texture
add_circle
Safe for pre-permed and permed hair
add_circle
Smells pleasant
remove_circle
It may cause discolouration in coloured hair
Overview:
The Selsun Blue shampoo has excellent moisturising properties for smooth, manageable hair and is anti-dandruff and recurrence management. It works as a hydrating therapy for dry scalp and damaged hair since it is rich in Aloe extracts and moisturisers. Your hair will recover its lustre and shine with three different conditioning agents, like Honeyquat 50!
Details:
Enriched with Aloe and moisturisers

Contain Selenium Sulphide 1% that act as an antifungal agent

Honeyquat 50 to add hair's shine and lustre
Who is this for?
Looking for a shampoo that can help your dry, itchy scalp? The 1% Selenium Sulphide and conditioning honey in this therapeutic shampoo will not only lessen itchiness and flaking but also moisturise your scalp and hair. No more dullness!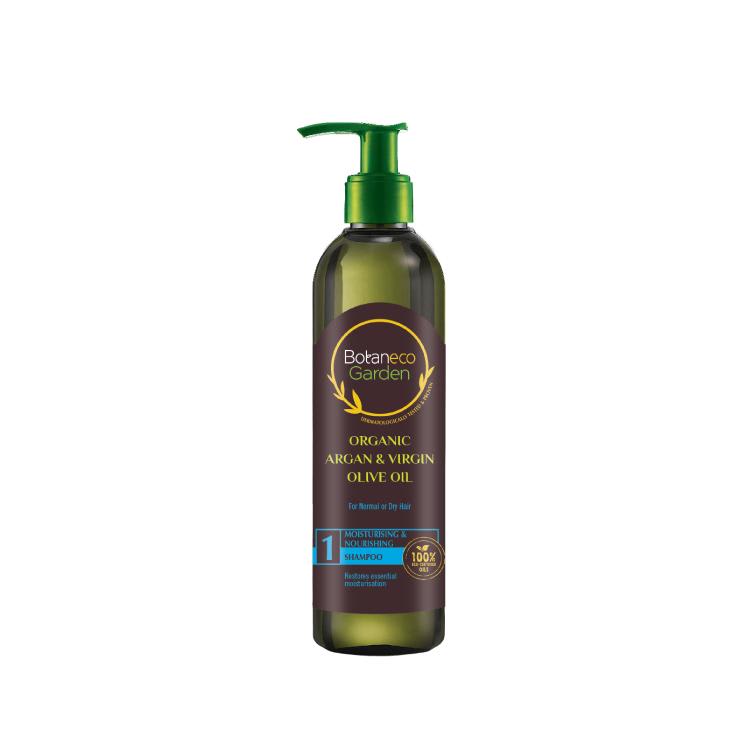 Check Botaneco Garden Organic Argan & Virgin Olive Oil - Moisturising and Nourishing Shampoo price below:
add_circle
Not tested on animals
add_circle
Free from parabens, silicone, soap, colourants and lanolin
add_circle
No SLS and SLES
remove_circle
Does not create volume
Overview:
Damaged hair is given a natural shine and richness with Botaneco Garden Replenishing Shampoo! With luxurious beauty oils, aloe vera, and bamboo stems, this shampoo fights the buildup of dirt and grime that might make your hair brittle. In addition to gently cleansing and reestablishing your hair's natural protective layer, it gives it a beautiful, velvety shine.
Details:
Infused with hair conditioners like Aloe vera, Bamboo stem, Vitamin B5 and Vitamin E

Enriched with 100% eco-certified oils, organic argan oil and virgin olive oil

High in Omega 6 and 9 for softer hair
Who is this for?
This virgin olive oil shampoo is perfect if you have thin, fine, or flat hair! Because of its high Omega 6 and 9 content, your hair can regain its natural style and manageability for a healthy appearance with increased hair growth and low hair loss!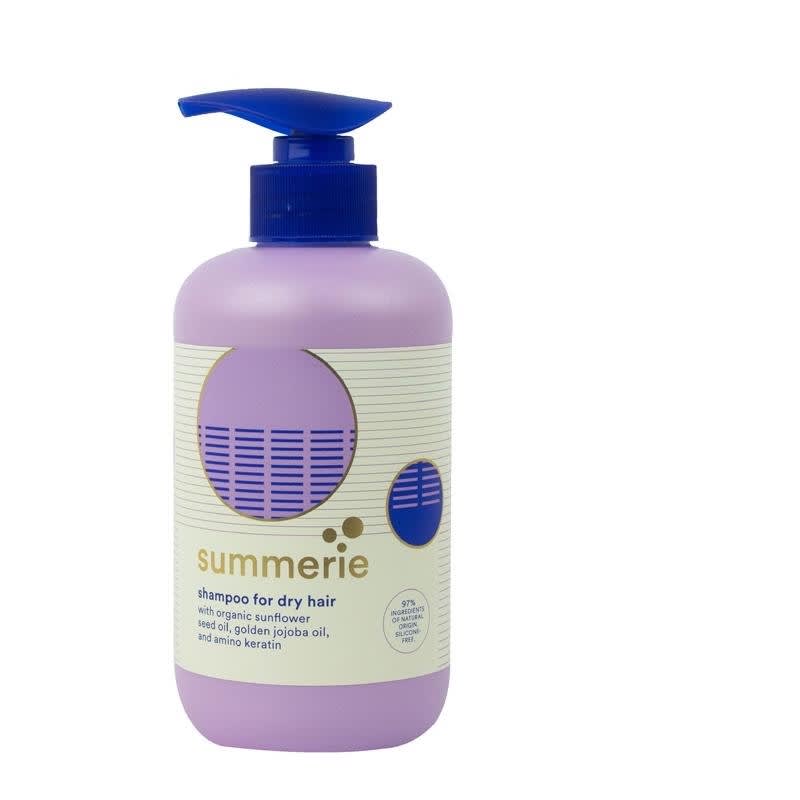 Check Summerie Hair Shampoo For Dry Hair price below:
add_circle
Free from SLES, SLS, Paraben, Alcohol, Mineral oil
add_circle
No DEA, TEA, and MEA
add_circle
No animal-derived ingredients
remove_circle
It will not help create volume
Overview:
Developed with organic sunflower oil, golden jojoba oil, and amino keratin, Summerie hair shampoo is designed for those with dry hair and contains 97% natural ingredients. This silicone-free shampoo keeps your hair moisturised, smooth, and shining, living up to its tagline, "make you shine as brilliant as a summer's day - always."
Details:
Organic sunflower oil as a conditioning agent for smoother hair

Golden jojoba oil to soften and nourish hair cuticles

11 kinds of amino acids to repair dry and damaged hair
Who is this for?
You need to switch to this shampoo if your hair always feels dry. This shampoo has no harsh chemicals and is blended with organic richness. With this superb recipe, you can prevent dull and frizzy hair while maintaining your hair's gloss!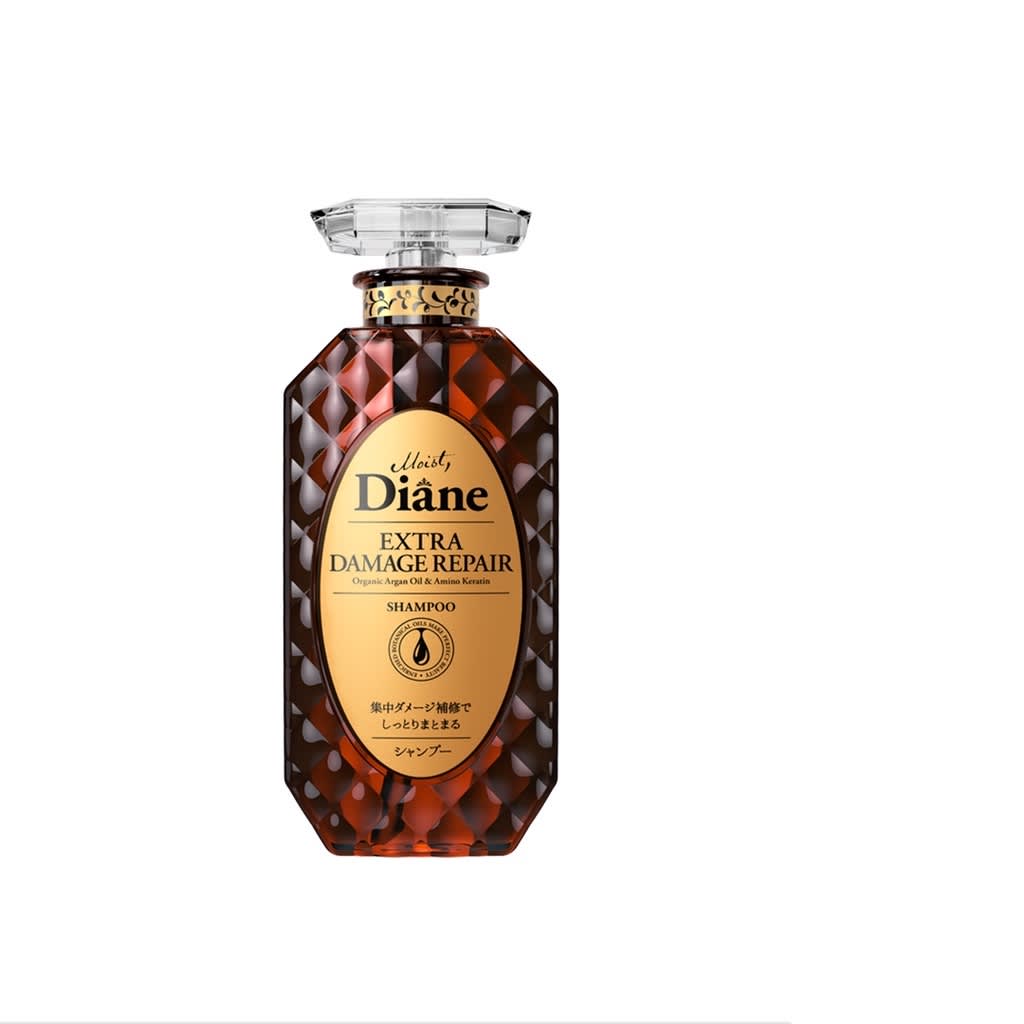 Check Moist Diane Perfect Beauty Extra Damage Repair Shampoo price below:
add_circle
Rich lathers and foams
add_circle
No sulphate added (Sodium Laureth Sulphate, etc.)
remove_circle
Limited accessibility (available online and certain offline stores only)
Overview:
The primary goal of Moist Diane Extra Damage Repair shampoo is to mend roughness and severely damaged hair ends. While the platinum amino keratin reconstructs damaged hair from the inside out, organic oils from cacti, mango, and andiroba smooth the hair's surface. These combined ingredients boost the vitality and health of your hair!
Details:
Cactus and mango oil smooths hair

Organic argan oil to repair and strengthen hair roots and ends

Andiroba oil to nourish hair
Who is this for?
This shampoo is designed for those who often bleach and perm their hair yet still want silky, manageable hair. Regularly using this shampoo makes your hair easily manageable from the roots to the ends. Hello, strong and healthy hair; farewell, frizzy, coarse locks!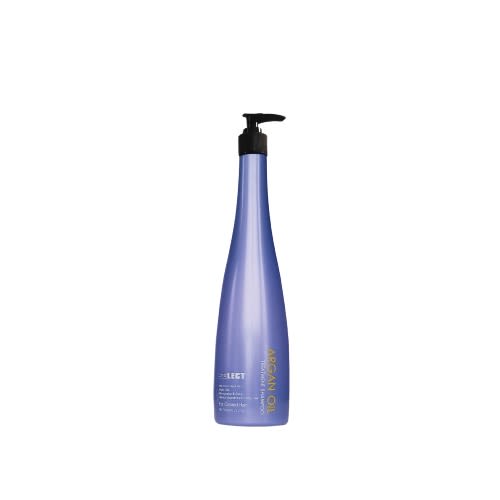 Check Select Argan Oil Treatment Shampoo price below:
add_circle
Rich with pure, natural ingredients
add_circle
Unique bottle design with a practical pump
remove_circle
Quite pricey for the product amount
Overview:
The unique structure of Select's treatment shampoo penetrates the hair cuticle, minimising friction and breakage. In addition, thanks to the fatty acids in argan and apricot oils, it offers a natural micro-barrier that shields your hair from heat and UV radiation during styling. The result is healthy, gorgeous hair with a stunning sheen and silky-soft feel!
Details:
Moroccan argan and apricot oil for intense moisturisation

Omega 3 and 6 oil for hair thickness and density

Vitamin E is an antioxidant agent that ensures hair's vitality
Who is this for?
For split ends and damaged, coloured, and chemically treated hair, this shampoo is the holy grail! It hydrates very parched strands and promotes more robust hair development. This shampoo also includes natural fatty acids, omega-3 fatty acids, and vitamins to give shine and a protective barrier.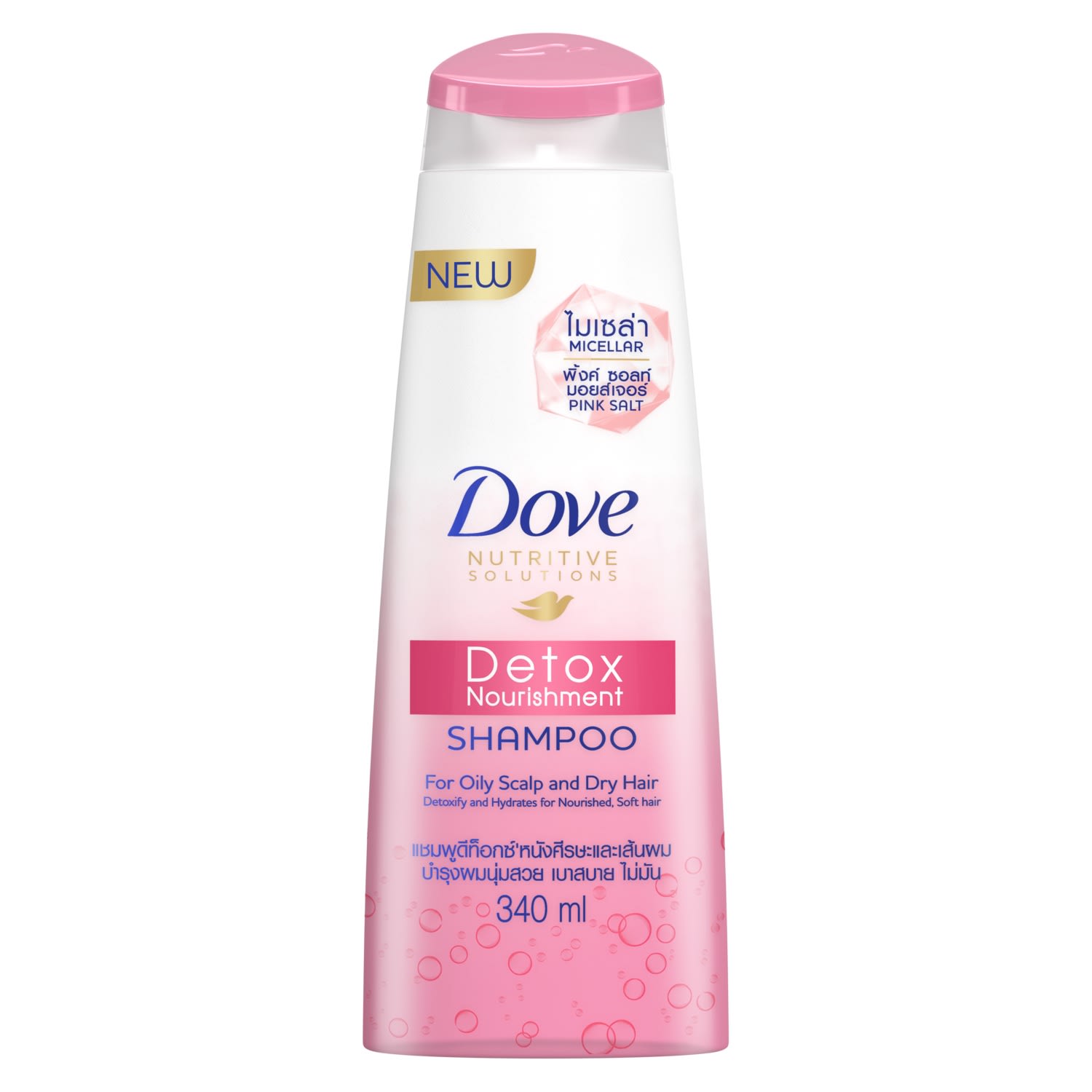 Check Dove Nutritive Solution Detox Nourishment Micellar Pink Salt Shampoo price below:
add_circle
Affordable pricing
add_circle
Accessible everywhere (drugstore, supermarket)
add_circle
Weightless formula
remove_circle
Contain Sodium Laureth Sulphate (SLS) that will strip your hair's natural oil
Overview:
The Dove Detox Nourishment Shampoo is infused with Micellar & Pink Salt Moisture and cleanses the greasy scalp by eliminating extra oil and detrimental buildup while nourishing dry hair. Shampooing and conditioning your hair is undoubtedly a joyful ritual thanks to its weightless formula, distinctive pink colour, and creamy gel-like texture!
Details:
Micellar water to remove product buildup

Pink Himalayan Salt Moisture helps extract toxins from the scalp

Suitable for everyday use
Who is this for?
This Dove Detox shampoo and conditioner combination is the one you must have if product buildup on your scalp worries you. It gives you all-day nourishment and freshness as it has been infused with the pure natural benefits of Pink Himalayan Salt and Micellar water!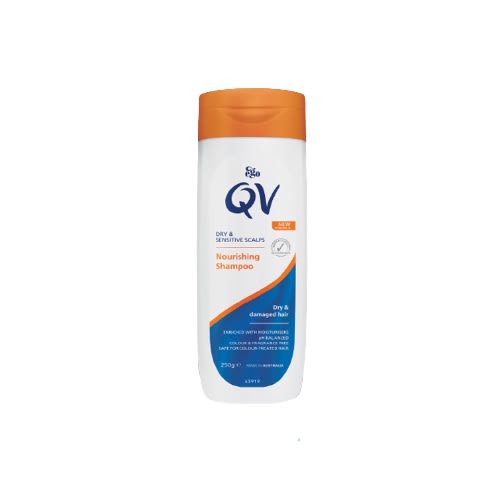 Check QV Hair Nourishing Shampoo price below:
add_circle
Safe for colour-treated hair
add_circle
Soap, colourant and fragrance-free
add_circle
Dermatologically tested
remove_circle
Non-economical price
Overview:
The QV Hair Nourishing Shampoo hydrates hair deeply and rejuvenates the scalp. To help prevent breakage, it bonds the hair surface, leaving hair luscious and satin smooth while also strong and vigorous. Given its absence of fragrance, botanical extracts, soap, and colour, it is ideal for all skin types, especially those with sensitive skin and dry scalps!
Details:
Pro Vitamin B5 to help hydrate hair while cleansing

Glycerin is a humectant that locks moisture

Made with a pH-balanced formula
Who is this for?
Massage QV Hair Nourishing Shampoo into your hair, then and scalp, then thoroughly rinse if you're sick of having hair that's rough and prone to breaking! With the aid of Panthenol and Glycerin, meticulous application and unwavering commitment, this recipe can mitigate damages brought on by colour and style.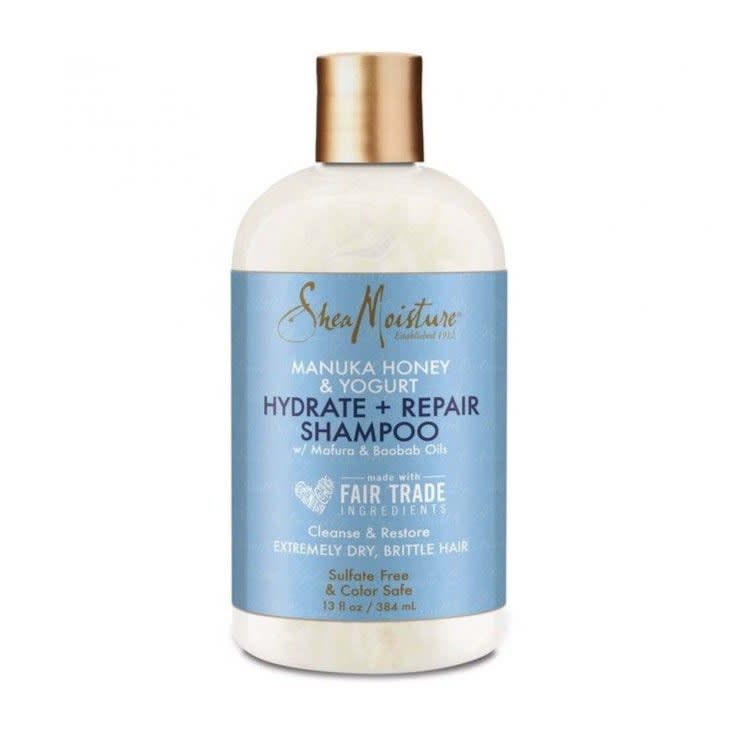 Check Shea Moisture Manuka Honey Yoghourt Hydrate And Repair Shampoo price below:
add_circle
No animal testing
add_circle
No harsh chemicals added (sulphates, parabens, phthalates, mineral oil etc.)
add_circle
Made with organic ingredients
remove_circle
Strong smell
Overview:
SheaMoisture's chemical-free shampoo is developed for damaged hair. It works independently to gently cleanse hair and fortify strands from root to tip. It repairs and restores dry, brittle strands by infusing moisture into them. Thanks to Manuka Honey, Yoghourt Extract, Mafura Oil, and Shea Butter, it conditions your hair for everlasting smoothness!
Details:
Manuka honey to seal in moisture

Yoghurt extract to reduce dandruff and calm frizz

Mafura oil prevents hair breakage
Who is this for?
Look no further if you're seeking a shampoo that will calm your scalp, control frizz, and define your curls. This manuka honey-rich shampoo increases your hair's sheen, volume, and softness while retaining moisture and minimising breakage. It is a wonder product that revitalises your hair.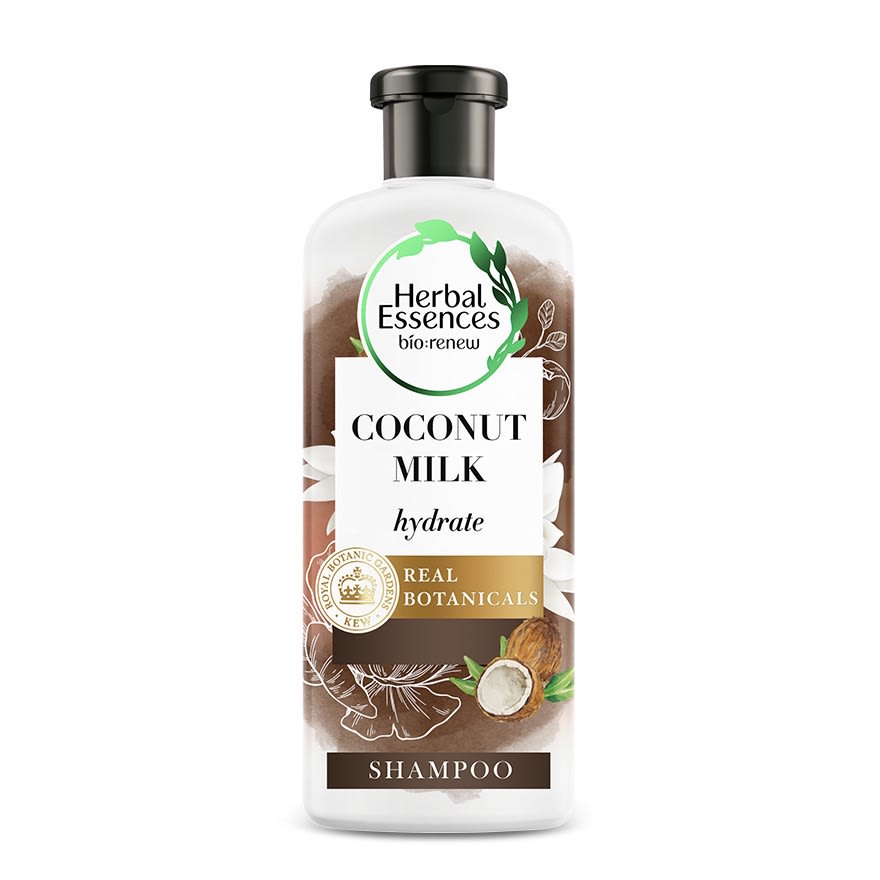 Check Herbal Essence Coconut Milk Shampoo price below:
add_circle
Thoughtfully created (no parabens, SLES, paraffin, or colourant)
add_circle
Certified PETA cruelty-free
add_circle
Environmentally friendly, packed in recycled plastic
remove_circle
Contain Sodium Laureth Sulphate (SLS)
Overview:
Herbal Essence Coconut Milk Shampoo's exceptional blend of botanical herbs gives hair the hydration it needs, lowering its propensity for damage and split ends. With touches of coconut and aloe juice, coupled with white flowers and vanilla scents, it leaves your hair smelling and feeling amazing!
Details:
Coconut Milk for hair's sheen, strength and health

Aloe Barbadensis leaf juice provides ample moisture

White florals, coconut, and vanilla scented
Who is this for?
This shampoo for dull, brittle, and frizzy hair is recommended by dermatologists. Unfortunately, if you're one of the people who experiences either one, your hair is probably dehydrated. Since it checks all the appropriate boxes for solid and healthy hair, you ought to try this shampoo produced with 90% botanicals!
FAQ
-
Why does hair feel dry?
Have you ever questioned why your hair is so brittle and dry? Here are some explanations that may put your mind at ease.
Lack of sebum: While excessive sebum production can lead to an oily scalp, a lack of sebum can leave your hair without enough moisture, resulting in a dry scalp and unmanageable hair.

Colouring and hair styling: Hair can become dry and damaged through bleaching, synthetic hair dyeing, and colouring, as well as from extreme heat styling. There are limitations to everything, no matter how tough you think your hair is.

No conditioner: Your hair condition may be caused by not using a conditioner and shampoo suited for your hair type. Your hair regimen has to include hydrating conditioners that also treat your hair. Conditioners are meant to replenish the moisture lost during the shampooing process.

Shampooing too often: Too much of a good thing may be harmful, as with frequent shampooing. You will not get healthy hair if your shampoo contains harsh chemicals like sulphates, parabens, silicone, synthetic colouring agents, and scents. Instead, you will wind up with dry, split-end hair. Yelp!

Hair mask: We know that adding a hair mask to your routine after shampooing adds to the cost, but failing to do so can also contribute to dry hair. Your best bet for defence and moisture is a moisturising hair mask.
6. Genetics: Shrug it off and put it all on genetics because sometimes you are just born with dry hair and a dry scalp.
Related articles