In this modern era, it is fair to say that every part of our body demands for attention. From head to toe, they all scream for a pampering session to make us feel more comfortable, confident and beautiful, both inside and out. 
Just like face scrubs, body scrubs have been taking over the world by storm. It's important to care for the body too as temperamental weather conditions and our skin's sensitivity to differing atmospheres can cause our skin texture to become rougher.
So when your skin is left un-exfoliated, its texture will appear dull and uneven. Not only that, but a build-up of dead skin on your skin's surface can cause acne, clogged pores and  increase premature signs of aging. 
With that, body scrubs work as exfoliators to buff away dead skin cells and reveal a smoother and glowing skin. They are basically mechanical exfoliants with coarse particles that typically derives from natural ingredients. 
The demand for body scrubs have increased with differing needs. And so, begins the production and marketing of various recipes to concoct the right mix of body scrub to suit everyone's needs; even for those with sensitive skin that would need distinct care. 
Also, a tip for good old-fashioned self-care; no matter if it's your face or body, always follow up with a good moisturising application after exfoliating the skin.
So, let's jump right in to sneak a peak at the best body scrubs in Malaysia to iron out your skin troubles: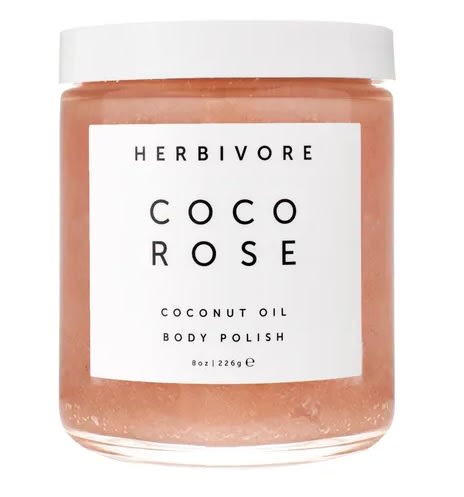 Check Herbivore Botanicals Coco Rose Body Polish price below:
add_circle
Softer and smoother skin
add_circle
actively removes dead skin
add_circle
packed with essential oils to moisturise and hydrate the skin
add_circle
has a lovely fruity and floral scent.
This star-product has gotten more than 40,000 likes and has been rated with 4.6 stars on Sephora. It is an all-natural body scrub that has undoubtedly become one of the best body scrubs in Malaysia. 
Coco Rose Coconut Oil Body Polish is a deeply moisturising yet gentle exfoliator that has a blend of virgin coconut oil and a tinge of floral Moroccan rose absolute. The coconut oil is rich in essential proteins to keep your skin looking and feeling healthy and rejuvenated. It also supports cellular health and tissue repair. 
The Moroccan rose on the other hand, is compact with antioxidants and resists cellular damage. This body scrub also works to effectively keep the pores clean and refined. Its sugar-based texture ensures that your skin is kept silky-soft and hydrated with a dash of a lovely scent of coconut and rose petals.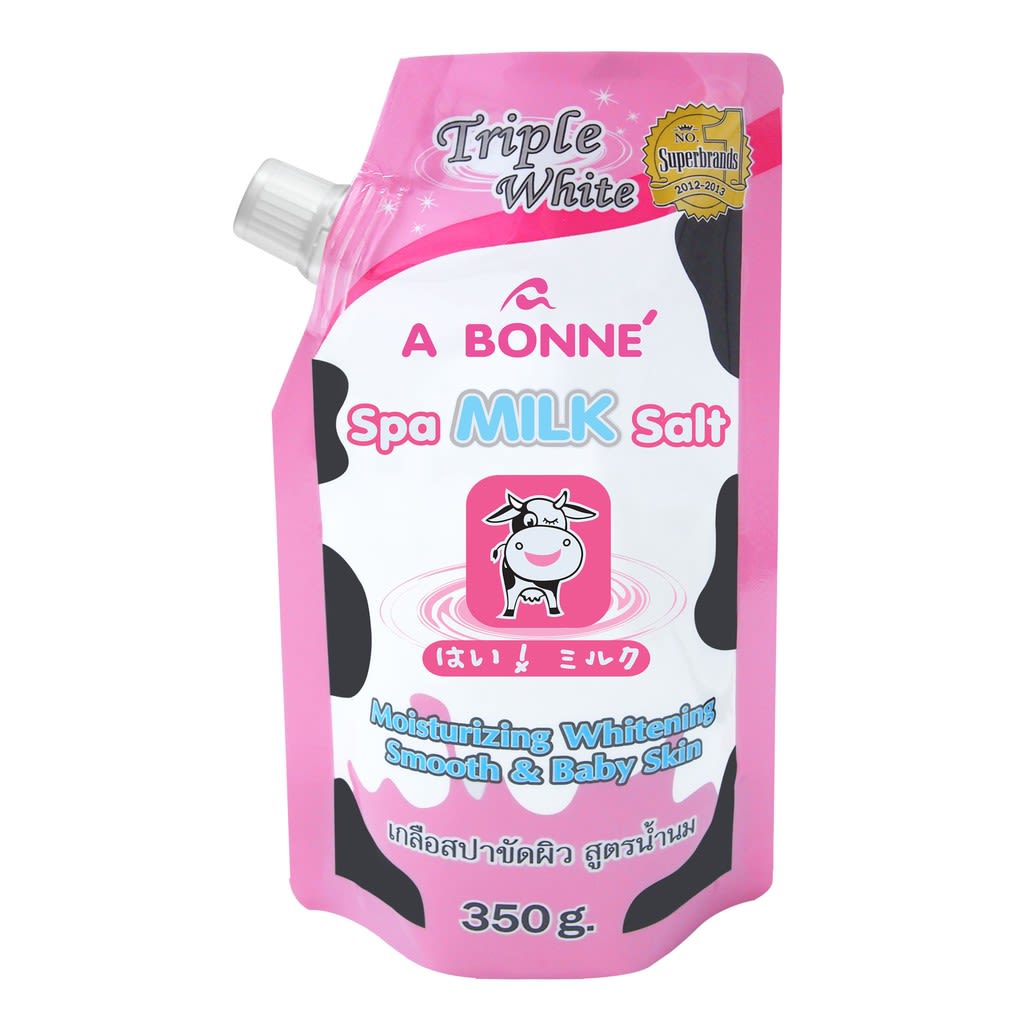 Check A Bonne Milk Spa Milk Scrub price below:
add_circle
Actively removes dead skin cells
add_circle
helps to improve blood circulation
add_circle
said to reduce cellulite efficiently
If you are looking for a body scrub that doesn't just exfoliate your skin, but whitens it at the same time, then A Bonne Milk Spa Milk Scrub is for you. 
This body scrub contains milk formula and natural spa salt elements to help whiten your skin. It compliments your skin with nourishment from pure milk, alpha arbutin and allantoin.
Containing milk protein, the ingredient retains your skin's moisture, whilst preventing dryness and coarseness. By exfoliating your skin with A Bonne's body scrub, it also encourages the growth of new skin cells. Moreover, the formula tightens your skin to give it a firmer and more youthful appearance. 
Besides, the growth of these new skin cells decreases skin discolouration, and evens out your skin tone as well as improve its texture.  The after-result would be a renewed and radiant skin!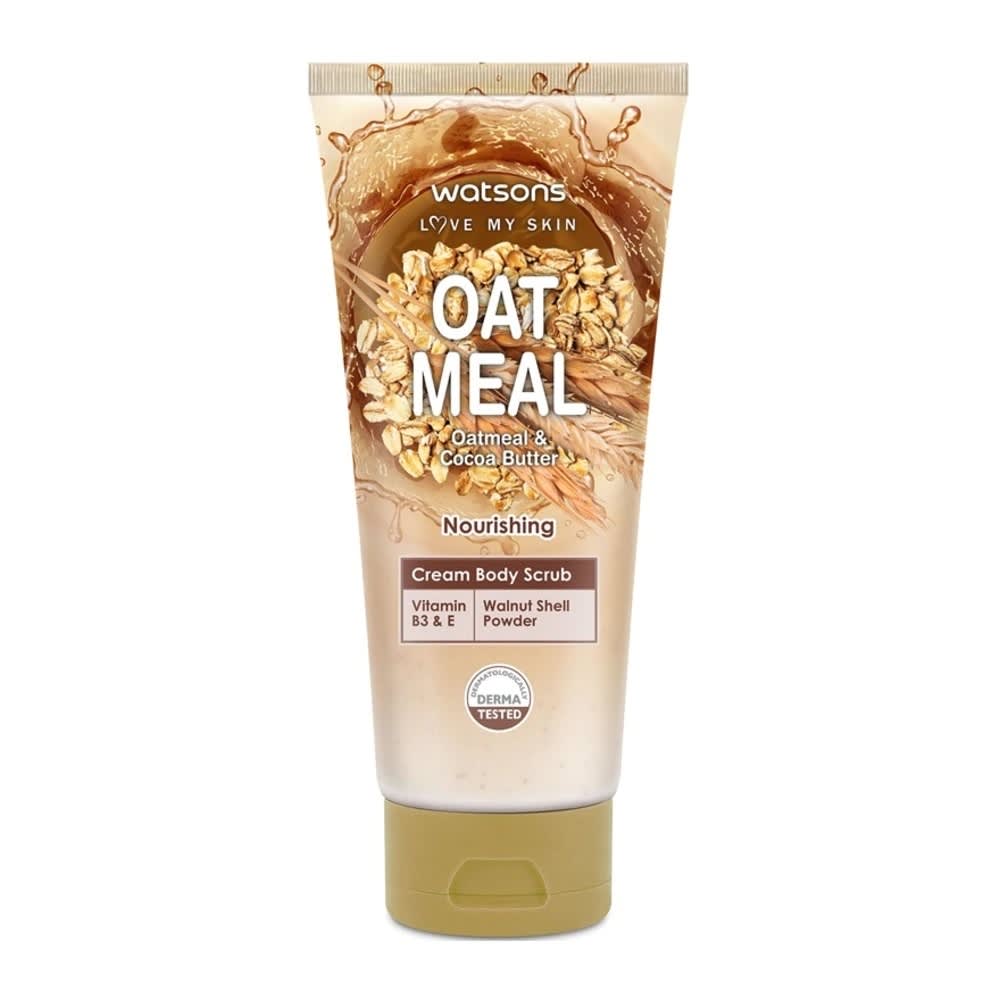 Check Watsons Gel Body Scrub Oatmeal and Cocoa Butter price below:
add_circle
Pleasant cream-texture
add_circle
works gently on the skin
remove_circle
Some may not like the sweet fragrance
The Gel Body Scrub Oatmeal and Cocoa Butter is one of the affordable body scrubs that you can find in drugstores. Its creamy texture feels luxuriously smooth on the skin and not harsh at all!
This body scrub contains both oatmeal and cocoa butter extracts to make your skin feel both softer and smoother. It is compact with natural exfoliating beads to remove any dead skins and keratin from your body's skin. Plus, the gentle body scrub has a sweet, pleasant scent, which you may or may not like depending on your preferences.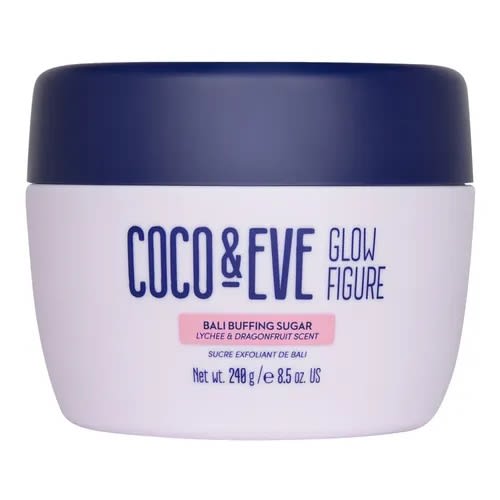 Check Coco & Eve Glow Figure Bali Buffing Sugar Exfoliator price below:
add_circle
Free of parabens, sulphate, phthalate and gluten
add_circle
vegan-friendly
The Coco and Eve's Glow Figure Bali Buffing Sugar Exfoliator will not just exfoliate your skin, but also make you feel oh-so-tropical when its dollop of a scrub touches your skin! 
This body scrub has triple effects to renew your skin's surface. It contains Balinese coconut flower sugar and shell powder that buffer all dead skin cells for an even skin texture. Despite all of those "rough" ingredients, it will not strip away your skin's natural oils nor leave behind any sticky residue. 
In the body scrub also contains effective botanicals to increase blood circulation and decrease pigmentation, whilst reducing stretch marks. It also contains Sunny Honey Bali Bronzing Foam that gives your skin the added glow. Don't need to go for a beach holiday when you already feel like you're in one with this paradise-scrub!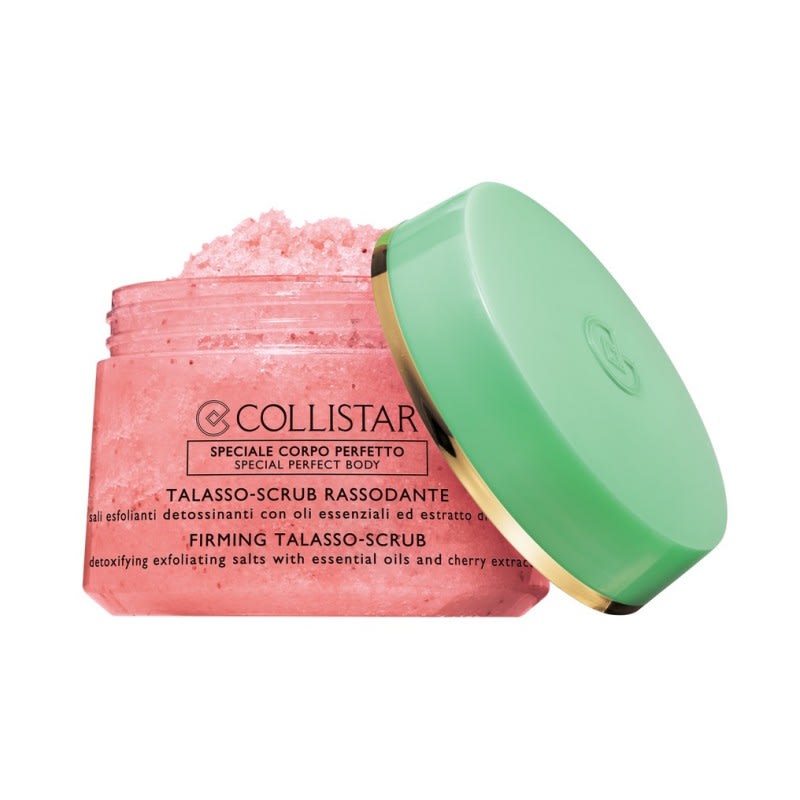 Check Collistar Firming Talasso Scrub price below:
Longing for a smoother yet 'tighter skin? Then, you may be intrigued by what Collistar Firming Talasso Scrub can do for you.
This body scrub extracts the benefits from the Emilia Romagna cherry that is compact in omega 3 and 6 and Vitamins A and E, working to exfoliate and detoxify your skin. Thanks to being mixed with sea salts, red Hawaiian salt and powdered cherry stone, they all work together to smoothen and purify your skin. 
As for the toning and firming potential of this body scrub, this because of the cherry oil and Padina pavonica algae extracts that work together to perform these functions.  Cherry, jojoba and wheat germ oils nourish and hydrate your skin to give that baby-soft and velvety-feel on your skin. 
Besides, the essential grapefruit and bergamot oils stimulate your skin thus, enhancing the benefits of this body scrub even more. With all these amazing benefits that this body scrub holds, it will be so hard to resist!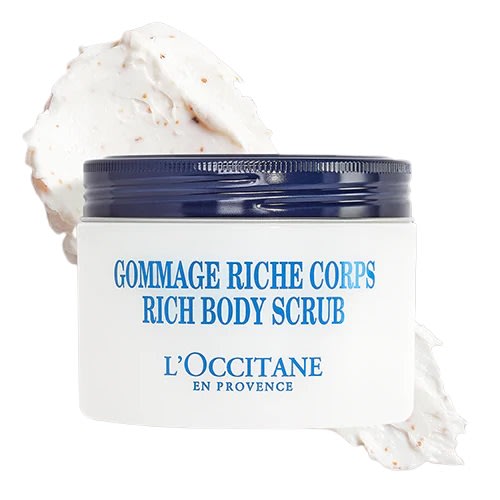 Check L'Occitane Ultra Rich Body Scrub price below:
add_circle
Gently exfoliates skin
add_circle
effective results
add_circle
leaves the skin feeling smoother and softer
The L'Occitane Ultra Rich Body Scrub comes in a rich creamy texture that gently exfoliates your skin. Its contents of shea butter (10%), apricot oil and finely grounded nutshells help to remove dead skin cells, whilst ensuring that your skin stays hydrated. You will find that your skin gets perfectly smoother and softer after. 
This body scrub is sure to work wonders on very dry skin types. As its ingredient of grounded nutshells are fairly dispersed thus, it will not feel harsh on your skin. One plus point is that you can brace yourself for a heavenly scent as you slather this creamy body scrub onto your skin.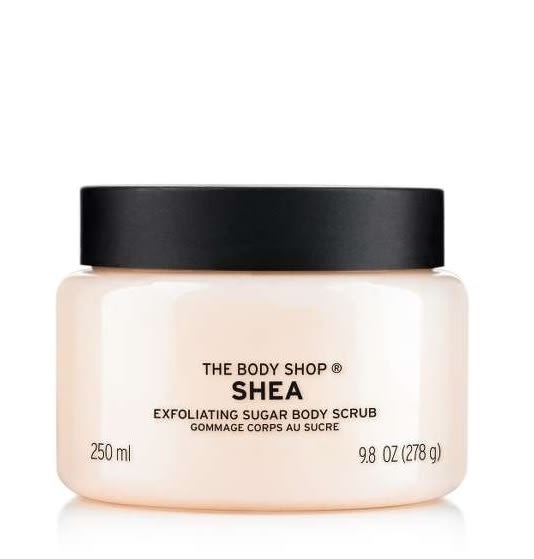 Check The Body Shop Shea Exfoliating Sugar Body Scrub price below:
add_circle
Smoothens and refines skin
add_circle
has a pleasant, nutty scent
add_circle
does not leave any greasy residue, nourishingly rich
remove_circle
Oily skin users might not fancy the rich, moisturising texture
This luxurious body scrub not only removes dry skin oh-so-effectively, but it works incredibly on sensitive skin. 
The Body Shop's Shea Exfoliating Sugar Body Scrub removes dead skin cells to reveal an extremely smooth skin. It is sugar-based in texture and has a subtle nutty scent. This body scrub contains organic sugar, shea butter, sweet almond oil and soya oil; all of which work wonders to exfoliate, condition and prepare your skin for moisturising. 
The shea butter has been known for its nourishing properties. Moreover, this nutty gem of scrub stimulates skin microcirculation.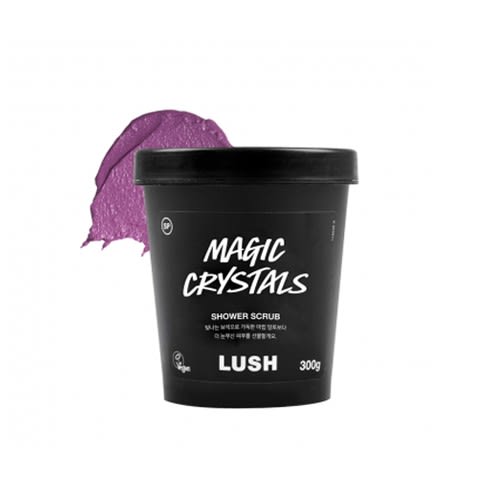 Check LUSH Magic Crystals Shower Scrub price below:
add_circle
Leaves a comfortably fresh and cooling after-effect
add_circle
effectively smoothens the skin
add_circle
a 2-in-1 shower gel and scrub
We understand the need to feel safe and assured that what you put on your body is 100% safe, as how you would feel when you consume food as well. 
Be enchanted with the whimsical Magic Crystals Shower Scrub by LUSH. It contains the warmth and stimulating dollop of aniseed oil, together with a little bit of fine sea salt and Epsom salts. All of that spells out a brighter and more polished-looking skin in the morning. 
Aside from that, in the scrub is a mixture of fresh rosemary and sage mix which are the secret ingredients that'll gently soothe, cleanse and tone the skin. The magic of this body scrub "potion" will not be complete without a dash of menthol crystals, peppermint and spearmint. They all blow a breath of cooling sensation all over your skin, giving you a glimpse of that little dose of freshness!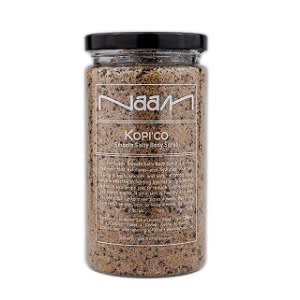 Check Naam Kopi'Co Body Scrub price below:
add_circle
works to remove cellulite and stretch marks
add_circle
very moisturizing and nourishing formula
For coffee lovers out there, you may be intrigued by the Naam Kopi'Co Body Scrub. That's because its naturally-aromatic scent may confuse you into thinking this gem of a body scrub is a coffee blend instead! 
The scrub contains key caffeinated active ingredients from Arabica coffee and the deeply-moisturizing coconut oil. As such, the product works great in revitalizing your body's skin. It doesn't only exfoliate dry dead skin but also stimulates blood circulation. 
The coffee granules work effectively to metabolize the cellulite on your thighs and stomach. Tis ingredient is also known to diminish stretch marks. You will surely see a boost of a healthy and radiant glow thanks to this body scrub.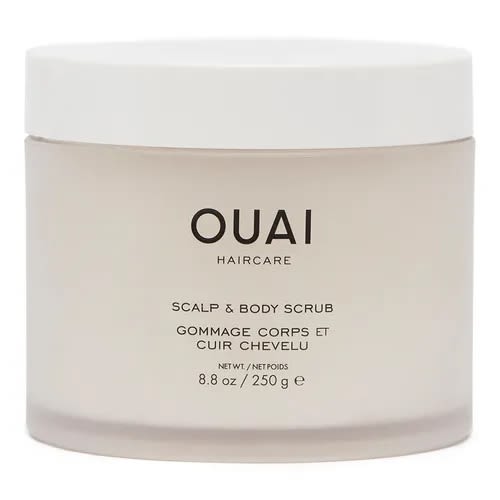 Check OUAI Scalp & Body Scrub price below:
add_circle
Free of parabens and sodium chloride
add_circle
does not leave a greasy feel
add_circle
does not strip the skin dry, has a great smell
remove_circle
Contains fragrance
A body scrub, as its name suggests, works for the skin on our body. But is it crazy to wish that these scrubs would perform great as well, on other body parts? How about if we say that it is possible? Because, OUAI has come out with a scrub that works great on both your body AND scalp as well! 
OUAI Scalp and Body Scrub is a deep-cleansing and foaming skin and scalp scrub that works to provide the outstanding benefits for your skin and scalp. Do not fret about harshness, as this detoxifying scrub is filled with gentle exfoliating sugar crystals to cleanse and soften your skin. 
With that, you can be assured that if it is gentle on your body, it is also gentle on your scalp. In fact, the scrub relieves itch and dryness on the scalp. There is even a dash of probiotics to enhance your skin's natural defences.
Benefits of Body Scrubs
The right body scrubs can be your holy grail to get that glowing, baby-like skin that you have always dreamed of having! So, why should you snatch a jar of these goodies? Behold, here are the benefits of body scrubs that you need to know:
Eradicates Dead Skin Cells
Body scrubs work to remove dead skin cells on your skin's surface to reveal a softer, glowing and healthy-looking skin.
When dead skin cells are removed, impurities are removed together with them as well. There are many who experience skin discolouration due to tanning or blemishes, find that body scrubs help remedy that. On a plus point, when you know that your skin is looking and feeling great, this certainly boosts your self-confidence. A healthy skin helps to become a happy you!
Encourages Skin Hydration
Body scrubs enable your skin to effectively absorb moisturisers upon application. As the body scrubs already help to leave your skin feeling soft and supple, you can only imagine how much softer and supple it will be when you regularly apply moisturisers afterwards. 
Body scrubs also enhance the health of your skin. When dead skin cells accumulate at the surface of your skin, this causes clogged pores and as a result, blemishes will form. Thus, exfoliating your skin with body scrubs will only eradicate these dead skin cells and remove blemishes. 
A Self-Needed Self-Pampering
Body scrubs are one of the best ways to feel relaxed and at ease. After a hard day's work, it will be soothing to think about coming home to warm showers and giving your body a good scrubbing.
Disclaimer: The pricing shown is just a good indication of how much these products are worth. The prices could change based on the e-commerce promotions that are going on. If some of the products are not available, do email us at [email protected] Thank you!