Edit: This article was written a while ago, in April 2018. Therefore, some information and services provided by the merchants might have been altered. We've received complaints that EZBUY has not been responding; we will look into this matter, however, we advise you to also be wary when purchasing products from this merchant.
As the adoption rate of online shopping continues to grow in Malaysia, so has the acceptability of shopping globally for products online. This is because global online shopping provides individuals with a vast variety and selection of products, and quicker access to the products they wanted, in comparison to having to wait for them to hit the local market.
A good example of this would be Taobao from AliBaba. Malaysians contribute close to 8% of the total traffic under world.tabao.com. However, one particular downside of shopping on this platform is the massive language barrier. Another example of this is amazon.com, an American site that's wildly popular, but is also known for its high shipping cost and import fees if you're located outside of America.
Seeing a market and to combat these problems, local e-commerce stores such as ezbuy, Lazada (now acquired by AliBaba), and Shopee have been listing products from global online shops on their website. Below, we'll do a comparison on which of these three sites provides a better global shopping experience, taking into account the total cost of the product you're buying.
Comparison: Purchasing International Products
| | | | |
| --- | --- | --- | --- |
| | ezbuy | Lazada | Shopee |
| Purchase Method | Direct Purchase, "Buy For Me" | Direct Purchase | Direct Purchase |
| Shipping Fee | PRIME: RM8.80/ any weight | Free | Free |
| Shipping Choices | Economy*, Express*, Standard | Standard | Standard |
| Receiving Method | Self-Collection, Road-Trip, Delivery | Delivery | Delivery |
Economy and Express is only available in China and Taiwan for ezbuy
Purchase Method
With your standard online shopping website, you're often subjected to direct purchasing. On websites like ezbuy, Lazada, and Shopee, you're guaranteed a fast, efficient direct purchasing method. That being said, sometimes searching for certain global products can be a little tricky, with many products are unavailable as we found on these local e-commerce stores.
This is where "Buy For Me" comes in. "Buy For Me" is a feature that allows you to purchase items that you already have in mind from other websites that don't normally ship to your home country. It makes things much easier, giving you access to items you normally wouldn't be able to buy, and is becoming more and more popular on the global online market.
ezbuy is one of the e-commerce that offers this, which is great for when you're on Amazon, and find out that your purchase doesn't ship to Malaysia! To access their Buy For Me experience, simply copy the url of the item you've been lusting after into the ezbuy search bar, and let them do the work for you! Plus, being able to shop on online superstores like Amazon makes global shopping simple, and ensures that you're able to get the best products, without being limited by the small number of choices available.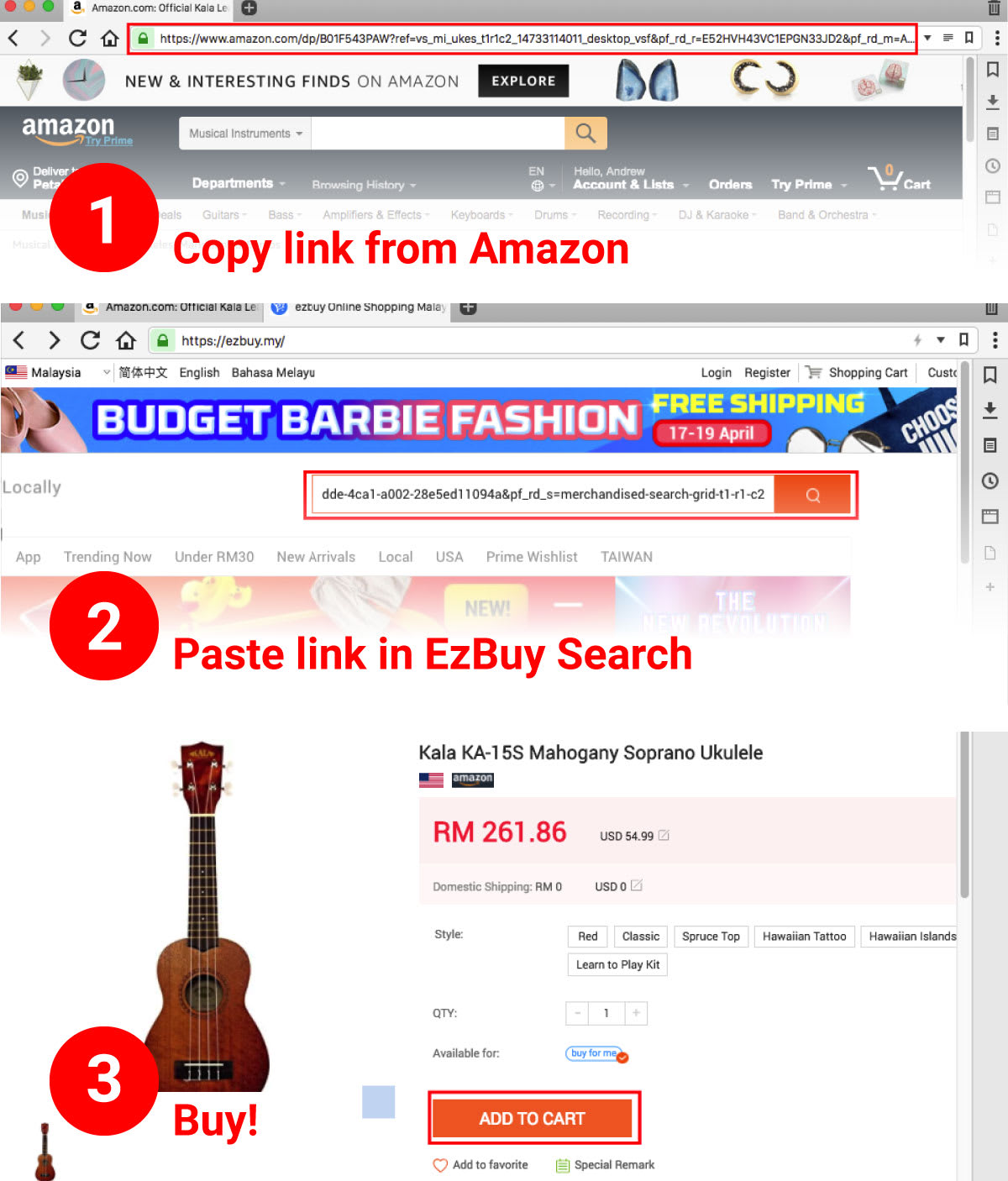 You'll never be deterred by the words, "This item does not ship to Malaysia.", anymore. True to their tagline, you can now buy global, locally. We tried this on a number of different sites, and it works perfectly. Go forth and shop! Below are the online shops that ezbuy accepts. Some people would call this as "agent" for helping them to ship international products.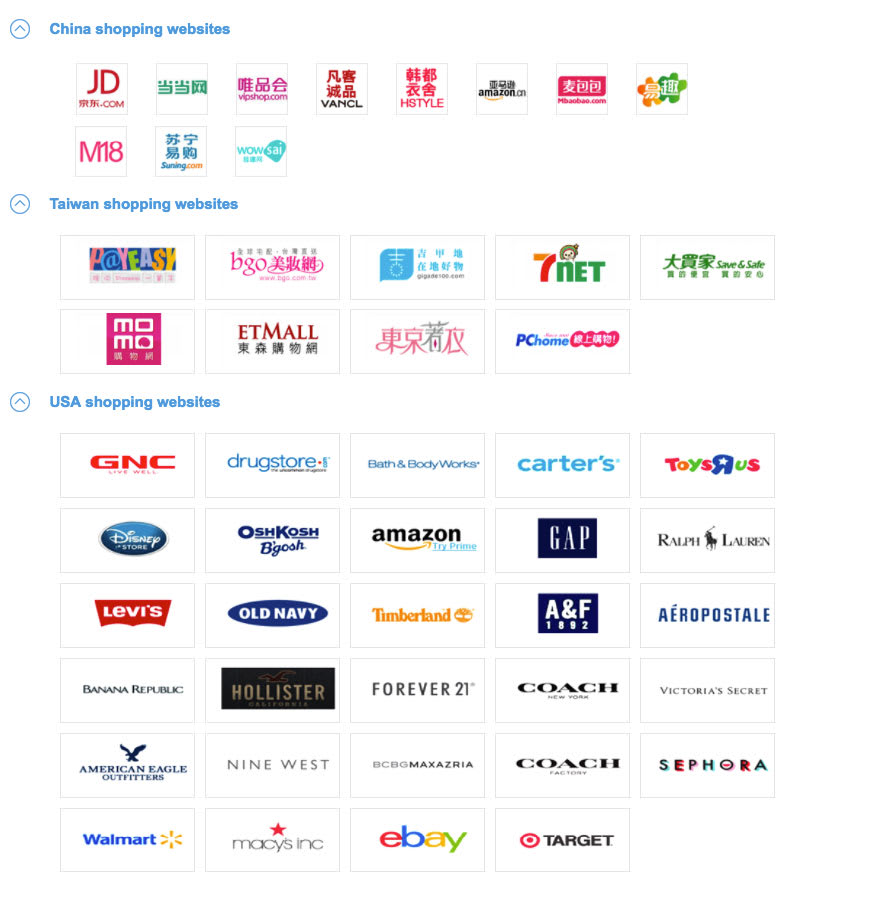 List of acceptable "Buy For Me" merchants from ezbuy
While the Buy For Me method seems to be the answer to all your global shopping prayers, you'll also need to take into account that you'll have to pay for your product twice -- first at the checkout on ezbuy, and then again when your product arrives in the Overseas Warehouse.
Do note that while ezbuy offer the "Buy For Me" feature, they are also an e-commerce store themselves that offer thousands of items from Taobao and many more on their site listing.
Shipping Fees
As we've mentioned, shipping fees can really add up. On more than one instance, the international shipping fees themselves have totalled more than the price of what I was buying. Was it worth it? Yes. Did my bank account think so? Absolutely not.
Upon browsing various online shopping websites, it's the same thing over and over again -- buying things on an international level can be an incredibly expensive process, and shipping plays a part in this.
We compared two international shipping items a hand exerciser and a Furby, with prices from ezbuy, Lazada, and Shopee. Based on our research, we found out that while Lazada and Shopee offer free shipping, but the prices of the item itself is significantly more expensive than it is on ezbuy.
Pykal 2x Hand Exerciser Finger Strengtheners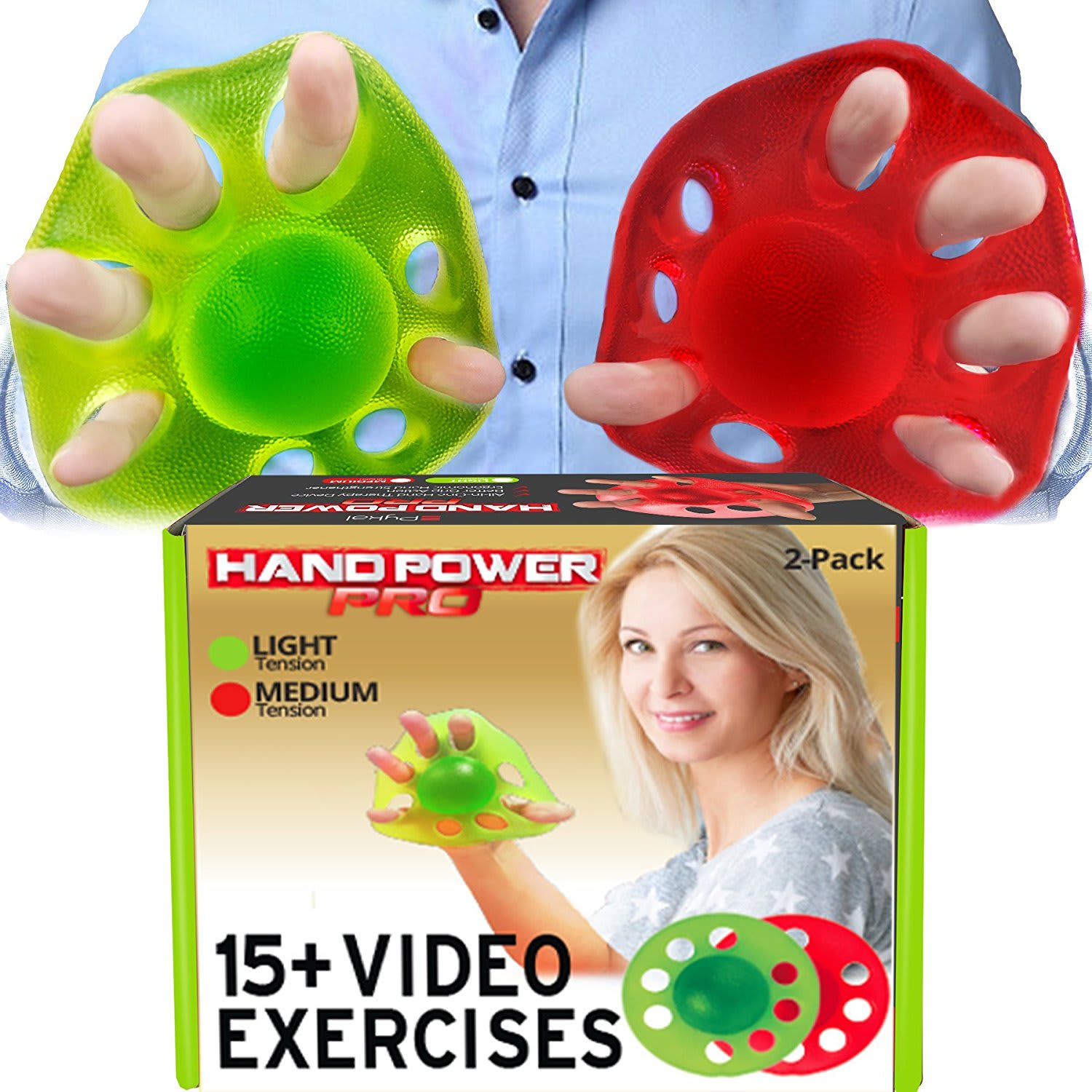 Lazada

Shopee

ezbuy

Product Price

RM181.03

RM145.92

RM76.14

Shipping Fee

FREE

FREE

RM105/ No Prime




RM8.80/ Prime

Total
RM181.03
RM145.92
RM181.14/ No Prime
RM84.94/ Prime
Hasbro Furby Connect Friend, Blue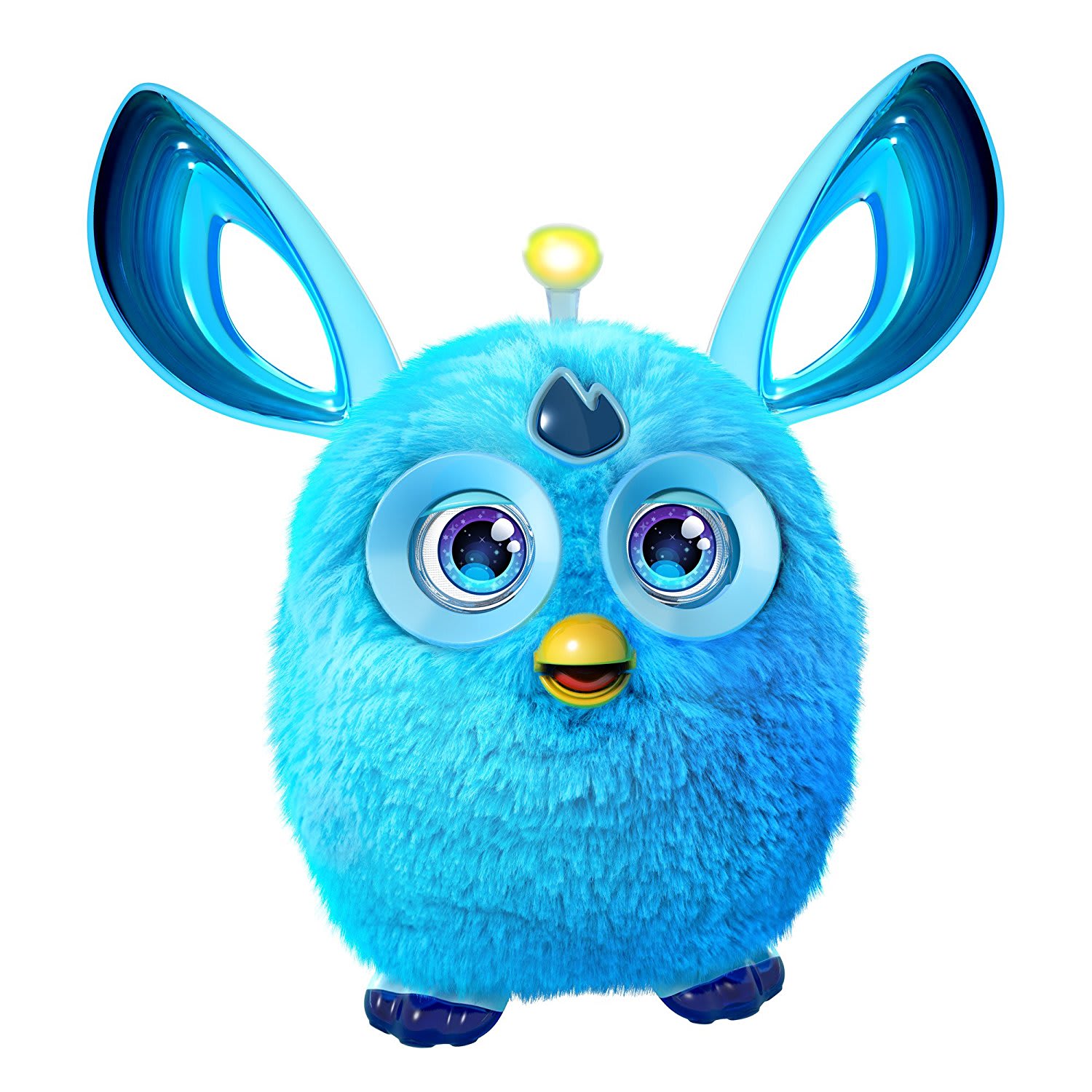 Lazada

Shopee

ezbuy

Product Price

RM 364.81

RM 334.86

RM199.71

Shipping Fee

FREE

FREE

RM60/ No Prime




RM8.80/ Prime

Total
RM 364.81
RM 364.81
RM259.71/ No Prime
RM208.51/ Prime
Upon seeing this, we realized that while the items in question on Lazada and Shopee are classified as having free shipping, the price of shipping the item is already pre-included in your purchase.
Shopping on ezbuy is a transparent process: you're paying for your item, the domestic shipping fee, and the international shipping fee. You can also add insurance to your purchase, and a Malaysian delivery fee -- both optional -- to ensure that whatever you're buying reaches you, safe and sound. This makes your purchase -- with shipping included -- significantly cheaper than it would be on both Lazada and Shopee.
Shipping fees are slashed further with the ezbuy Prime membership. While it'll set you back RM 188 per year, you're entitled to fantastic deals... and the most unbelievable shipping offers. Prime members are entitled to a shipping flat rate of RM 8.80 per purchase, despite the quantity or weight! If you intend to take full advantage of ezbuy's easy accessibility, consider becoming a Prime member. This especially extremely beneficial for purchasing heavy products such as furnitures, sofas, beds and so on.
Shipping Method and Duration
Most online shopping websites offer products from a multitude of places – America, Korea, Taiwan, and China, to name a few popular regions. Lazada and Shopee both offer a vast array of products on an international level, so you can get your fancy facial products from Korea, your nifty cooking appliances from America, and your extremely-affordable socks and phone cases from China!
Getting your products -- especially when you're shopping on a global level -- can be a tricky process. The lengthy shipping time can be off-putting, as well as the costs that are sometimes tacked on. However, many online shopping websites -- including Lazada, ezbuy, and Shopee -- offer standard shipping, a one-size-fits all shipping method that'll get your package to you anywhere from two weeks to a month.

While ezbuy doesn't offer free shipping, they offer a variety of shipping methods that'll suit every budget; an economic shipping method if you are saving cost and do not mind the longer delivery time, a priority shipping method for time urgency. However, both these shipping are only available in China and Taiwan and not available for U.S online stores.
Receiving Method
When waiting to receive your purchase, Lazada, Shopee, and ezbuy all deliver to your selected address. While this is convenient, it can be a disaster for someone who's never home, especially if they have to head to the post office to pick up their package… only to discover that the post office is closed. Yes, we're speaking from personal experiences.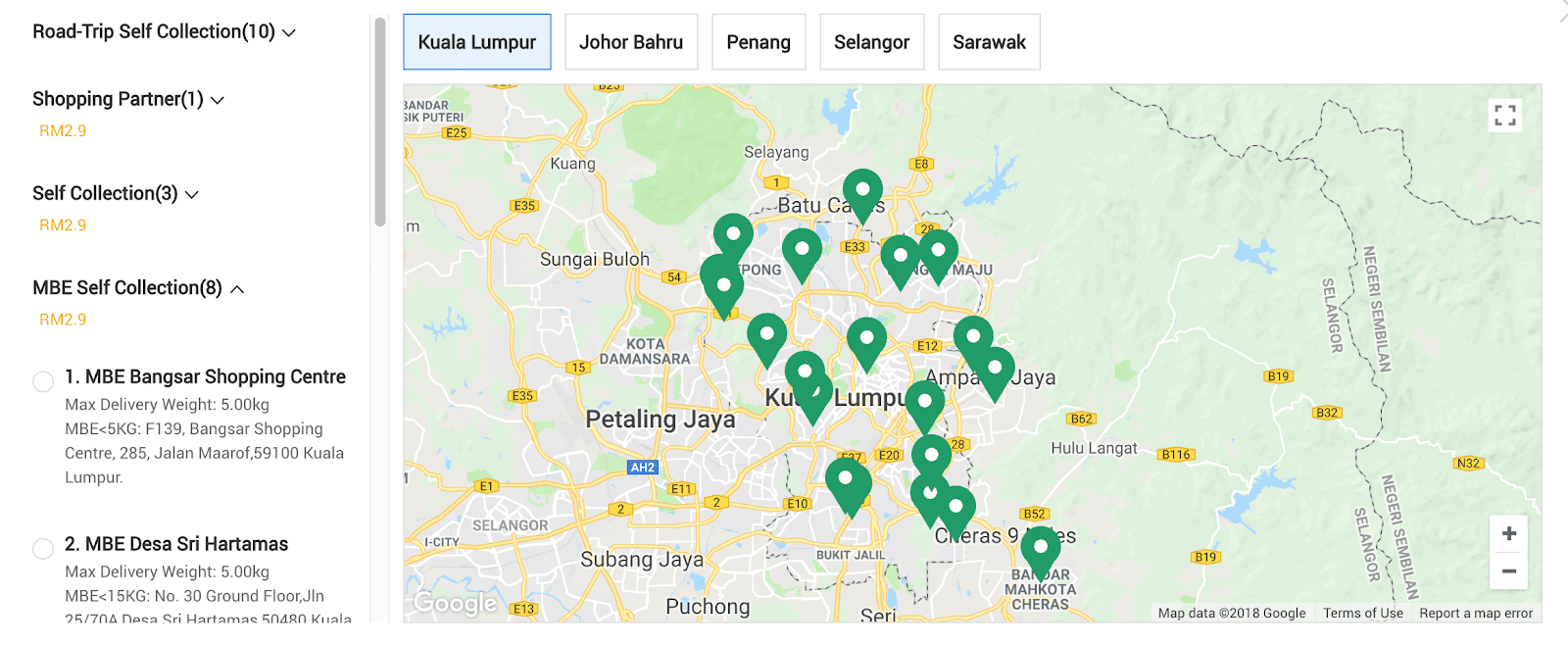 ezbuy also has a number of other, more convenient options for the individual on the go. Pick up your package from the ezbuy truck at no extra costs -- simply look up the schedule on the ezbuy website, and head to your selected destination. There are also other pick-up points that cost RM 2.90 across the board for people in the Klang Valley, Johor, and Penang. You can pick up your purchase from Mail Boxes ETC., Collectco, or BHB. For more info, you may go through their full list of collection.
As we've mentioned, ezbuy also delivers to your selected address, but this is the most costly of their delivery options.
Final Thoughts
When shopping online, you want to take into account several different factors -- purchasing methods, shipping fees, shipping methods, and receiving methods. Perhaps your online shopping process is geared for ease, and you don't have to stick to a budget, so you won't mind paying more for delivery to your doorstep. If this sounds good to you, then Lazada and Shopee are the way to go.
On the other hand, if you're on a budget, and are keen to save wherever you can, opt for ezbuy. You'll know the cost for every step of the shipping process, and find out the best, most convenient ways to save in terms of shipping and collecting your purchase. ezbuy becomes extremely useful too if you are looking for a particular product that can't be found anywhere locally.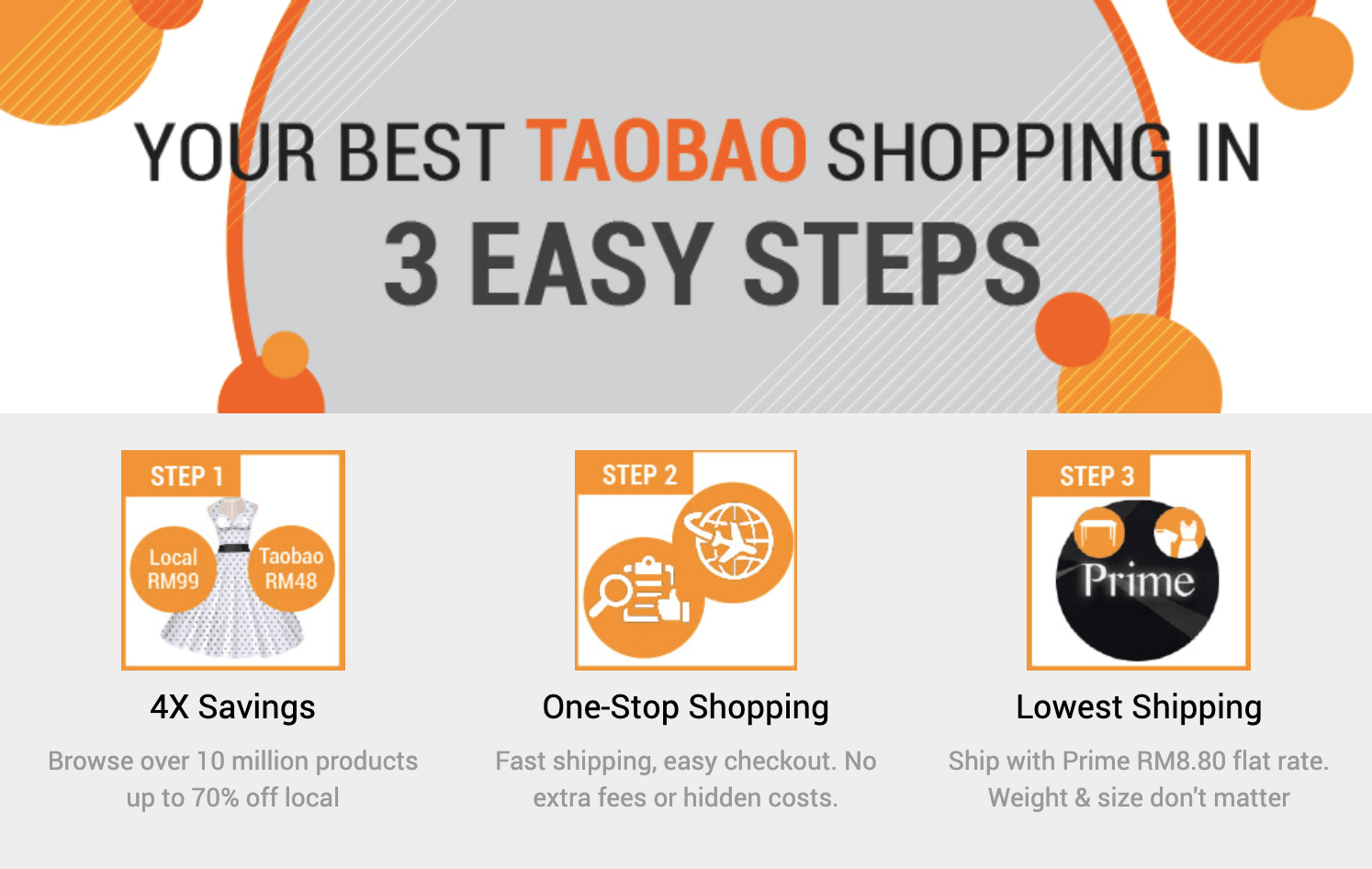 Sure, making a decision might not be easy, but ultimately, once you take the time to consider all these factors, you'll be able to decide which online store works best for you. Enjoy!
Related articles: