How do I decorate a small bathroom?
You don't need a degree in interior designing to get your bathroom looking like a page you tear out from an ID Magazine. However, you'll need to start by painting a fresh coat of neutral colour on the walls. Think white, off-white or light beige. Next, stick to pastels and neutrals when it comes to accessories such as toothbrush holders, soap dishes and dispensers.
Built-in or corner shelves are perfect space fillers as well. Also, it's good to utilize the wall space instead of flooding your floor space. Lastly, add some plants next to your sink, countertops or even corners to give it that clean and fresh look.
Whenever it comes to redecorating the house, the bathroom is often overlooked or paid the least attention. However, it's a space we use every single day – multiple times at that – so rightfully, we should put in more effort into making sure it is a relaxing and beautiful space. Here is a list of décor items that can transform your bathroom into a wonderland!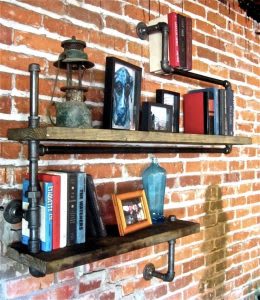 Check Retro Wall Mounted Shelving price below:
With this retro styled shelving, it leaves a timeless look in the bathroom with its industrial piping and natural wood shelves. Decorate it with antique pieces to complete the wall decoration and your bathroom wall will never look boring again.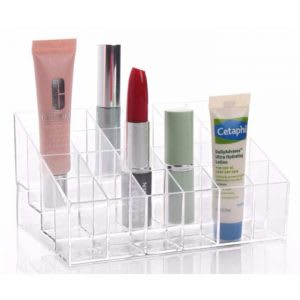 Check Sinma 24 Clear Acrylic Lipstick Display Stand  price below:
No more messy counters and losing your makeup when you can store them all nicely on this clear acrylic organizer. This display stand can hold up to 24 lipsticks, but you can even use it for other similar sized items such as concealer, primer, eye cream and so on.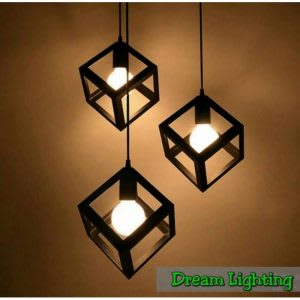 Check Dream Lighting Pendants Ceiling Light (Black) price below:
Just because it's a bathroom and not the main room does not mean that the lighting should be neglected. Lighting is important as it can change the vibe and look of a room depending on its style. Go for this pendant styled lighting fixture and notice how this can completely change the look of the entire bathroom!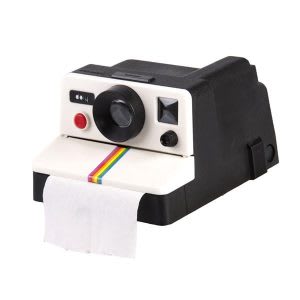 Check Polaroid Toilet Paper Roll Holder price below:
Toilet roll holders don't have to remain the same boring style that has been used for god-knows-how-long. Instead, get rid of that old thing and replace it with this cute Polaroid toilet roll holder, or as they call it, Polaroll! This piece will definitely be a cute addition to the bathroom.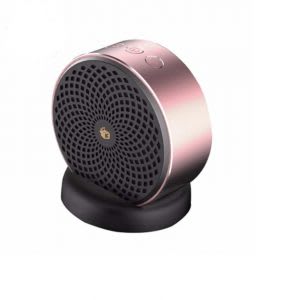 Check Kuwo Water Resistant Portable Mini Speaker Music price below:
We're all living a secret double life – a regular person by day and then a full-time superstar singer in the shower. We're not here to crush your dreams but to help you get better at them with this water-resistant Bluetooth speaker. Simply place it in your shower, connect it to your phone, and have your own personal concert in the shower every single day!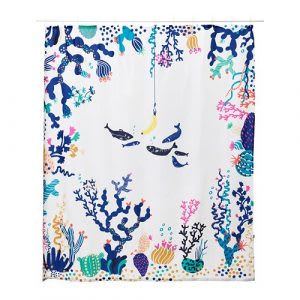 Check LASJON Shower Curtain price below:
Brighten up your bathroom with this multicoloured shower curtain. Featuring an underwater-themed motif with corals and fish, this curtain adds a pop of colour to your shower. Made of water-resistant material, keep other areas of your bathroom dry with this curtain!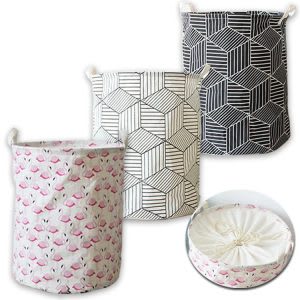 Check BeautyLand Drawstring Laundry Basket price below:
Do you have a bad habit of throwing your clothes on the floor and leaving them there forever? Well, get rid of that horrible habit by placing a laundry bag in your bathroom. These stylish laundry bags come in three different styles – pick one that suits your bathroom! Plus, these laundry bags are even foldable and has a waterproof coating.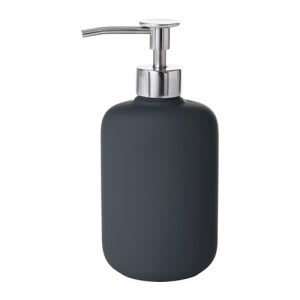 Check IKEA EKOLN Soap Dispenser (Dark Grey) price below:
Hand soap often comes in unattractive plastic containers. Replace those ugly containers with this simple matte grey soap dispenser for a minimal and contemporary look. It may be a small thing, but your bathroom will look more put together with this!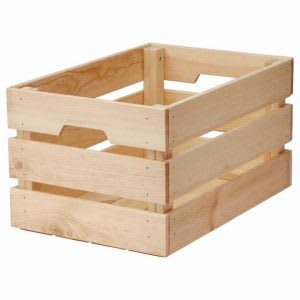 Check IKEA Knagglig Wooden Storage Box Crate price below:
Go for a simplistic and natural look by placing a few of these Knagglig wooden crates in your bathroom. It's great for storing extra rolls of toilet paper, towels and even toiletries. With some creative Pinterest styling, these crates are sure to level up the bathroom look. You can even paint them to match your bathroom!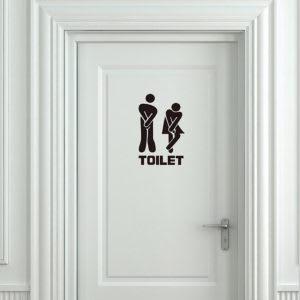 Check Hvaloe Toilet Entrance Sign Decal (Black) price below:
Do you have guests over often? Here's a funny decal to put on the toilet door to help your guests find their way to the toilet easily. They'll definitely have a laugh at these humorous decals!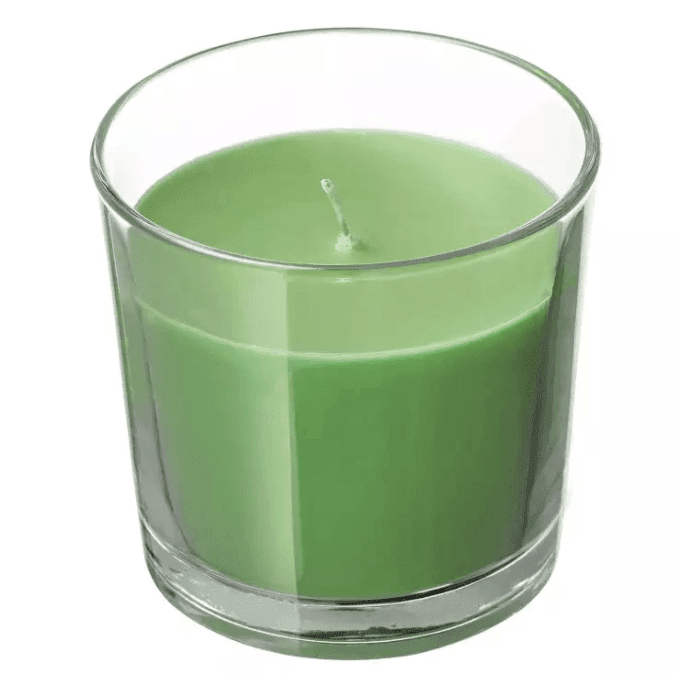 Check IKEA SINNLIG Apple and Pear Scented Candle price below:
Bathrooms are no longer a place to take care of your bodily functions and wash up – it has evolved to a place where one can relax and let their mind wander. Isn't it just the best to come home from a long day of work and wind down with a nice bath? Complete the experience with this fig tree scented candle to completely ease your mind and body.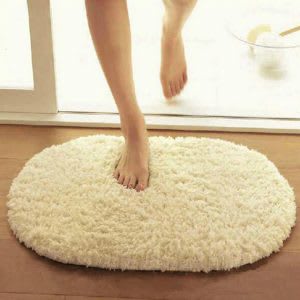 Check Non Slip Oval Doormat price below:
Other than shower curtains, a mat is the next best thing in ensuring your bathroom is not a wet mess. This oval mat with its absorbent and comfortable microfiber material is a great choice for the bathroom. What's more, it's non-slip, so you don't have to worry about taking a tumble!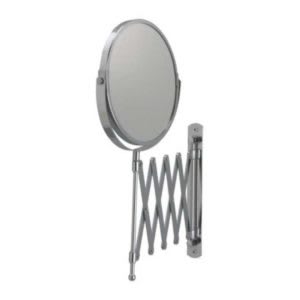 Check FRACK Mirror Stainless Steel price below:
Instead of going for a conventional mirror, why not opt for this extendable stainless-steel mirror instead? This mirror adds an extra level of luxury to your bathroom, with one side as a regular mirror and the other side which magnifies 2.5x. Perfect for making sure your makeup is on fleek!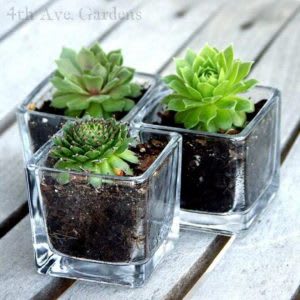 Check Succulent Plants price below:
Liven up the atmosphere in your bathroom with these adorable succulents. Keeping a plant alive is no easy task, but these plants are low maintenance and only require watering once every 2-3 weeks. Just place them beside your bathroom sink!
More: 12 IKEA Shelves to Keep Your Humble Abode Organized
Related articles