It's no secret that I'm a massive Samsung fangirl. Ever since the dawn of smartphones, the Samsung Galaxy S range has been my phone of choice – I've gone from rocking the S2, to the S5, and I'm currently incredibly happy with my two-year-old S7 Edge. With this in mind, you can imagine how excited I was to get my hands on the Samsung Galaxy S9+, to have and to hold… for two weeks.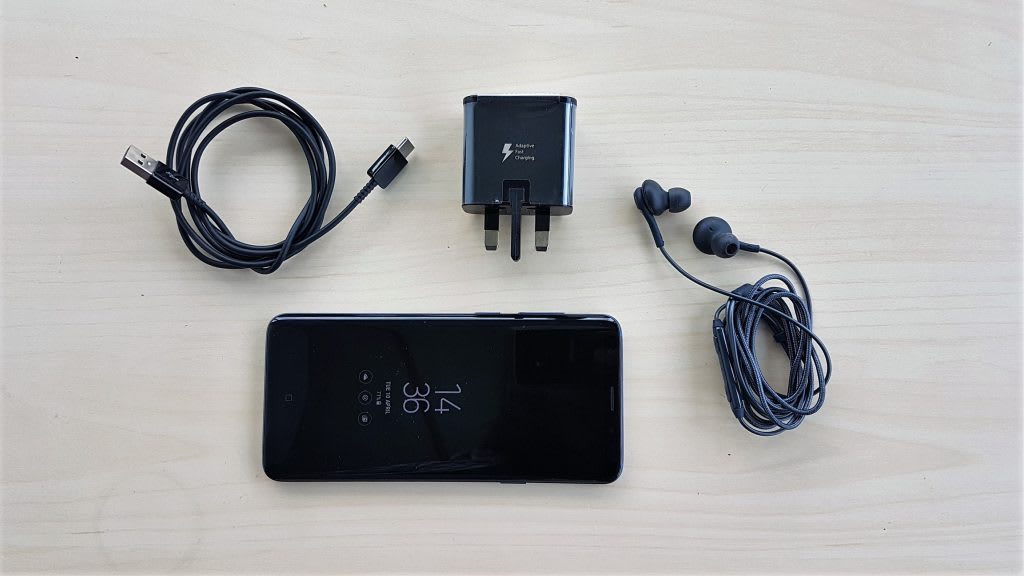 With an eye-wateringly high price tag (starting at RM3,799 for the S9+), did it live up to the hype? Read on, and I'll tell you all about it.
| | |
| --- | --- |
| Pros | Cons |
| Fantastic camera – but did you really expect anything else? | While the camera is fantastic, the new AR Emoji is a little too standardized. |
| A legion of security options; no one will be unlocking your phone anytime soon | The iris scanner can be a little unpredictable. Maybe stick to the fingerprint scanner, here? |
| The Bixby access button is a marvel! Siri, who? | |
| Dependable battery life; you're good to go with this one! | |
| As usual, the S9+ is waterproof and dustproof – the perfect phone to buy before that big beach holiday! | |
So… What does it look like?
Just so you know, this thing is larger than the average flagship smartphone, but it also feels amazing in your hand. It's all smooth glossy surfaces and has a really nice weight to it. For the most part, the Samsung Galaxy S9+ has maintained a lot of previous features found in the S8. This isn't necessarily a bad thing, though, because they've really managed to expand and improve what they've been doing.
You've still got the infinity display, but it's larger, even more customizable (if that's even possible!), and has clearly been adjusted to make the most out of the screen. With all that space, you now have two speakers – the usual speaker at the bottom of the screen, and the usual speaker at the top of the screen, which you now can use while watching videos or listening to music on the S9+.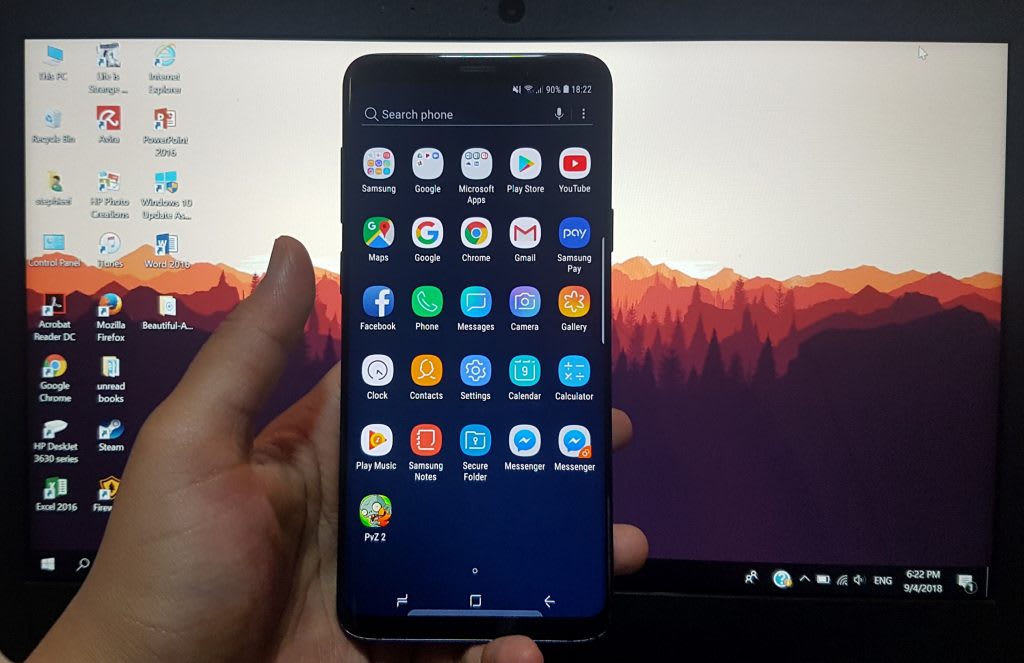 Since glass is the current smartphone in-thing, the Galaxy S9+ has Gorilla Glass on both the front and back, so be prepared for smudge central. Still, it's a small price to pay for all that durability. I've said it before, and I'll say it again – a smudged screen is way better than a cracked one!
Another cool feature is that they've moved the fingerprint scanner to the bottom of the camera bracket. I remember hearing a ton of complaints about how, when it was next to the camera, scanning your fingerprint would leave you with a smudged camera lens. The fact that Samsung took this into account and moved it safely out of the way is a nice touch – pun intended.
And what about the other security options?
Getting all the security features to work on the Galaxy S9+ was a really enjoyable process. Believe us when we say that no unauthorized person will be trying to unlock your phone anytime soon, because unlocking the Galaxy S9+ is like trying to cross a pond full of hungry crocodiles – it's just not going to happen. Let me tell you all about it. First off, there's the facial recognition feature, which was rolled out with the Galaxy S8.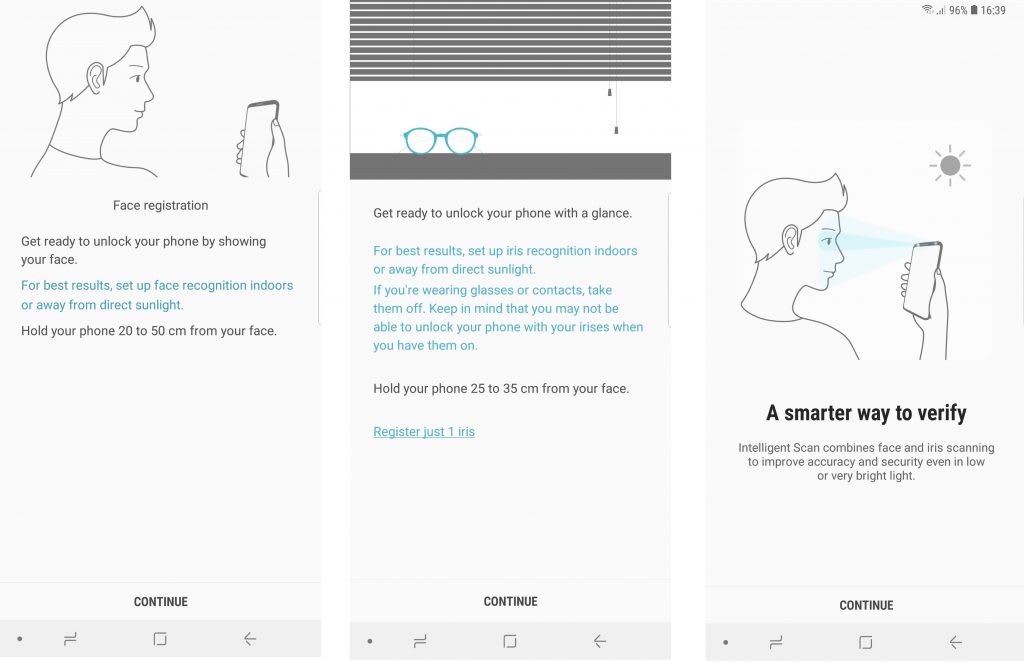 While it wasn't a super successful venture then, it's a lot better now – and much like the iPhone X, it won't work with your eyes closed. Another great little detail here is that when you enable the facial recognition feature, you're taken directly to your home screen after unlocking your phone – none of that pesky swiping that comes with unlocking the iPhone X.
You also have the iris scanner feature, which – like something out of a movie – allows you to scan your iris to gain access to your phone. It's a pretty standard procedure, but it didn't seem to work as quickly as the facial recognition feature for me. You can also combine the iris scanner and the facial recognition feature into the Intelligent Scan, which scans both these things to grant you access. Yep, like I said – a crocodile-infested pond, for people who like to snoop.
While we're here, I'd like to highlight the fingerprint scanner a little more. For the most part, many fingerprint scanners require you to jab gracelessly at your phone, until you gain access. On the Galaxy S9+, however, all you have to do is run your finger down, across the fingerprint scanner, and that's it, you're in. Really, take all the time you need to enjoy this technological marvel.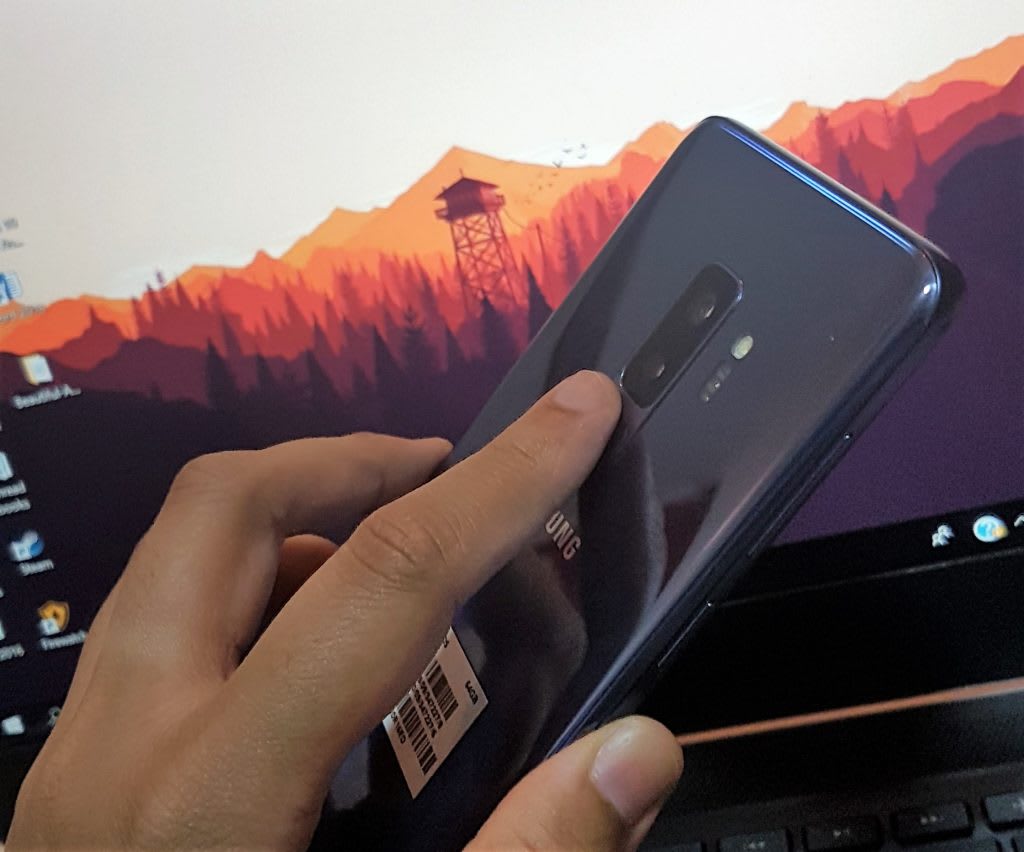 Did someone mention tech upgrades?
| | |
| --- | --- |
| Specs | Details |
| Processor | 1.7GHz octa-core |
| Memory | 64GB/6GB RAM |
| Battery | Non-removable 3500 mAh, with up to 25 hours talk time |
| Display | Quad HD+ curved Super AMOLED multi-touch touchscreen |
You bet we did. Samsung has rolled out a decent number of tech upgrades to sweeten the S9+ experience – some of which we've already covered. As you read earlier, they've worked on improving (and absolutely smashed) the security options. There are also some amazing new features to play with, and we're going to tell you about them.
My favourite new feature here is the dual-messaging system. This is fantastic for people who manage multiple social media accounts. Now I don't have to log out of my personal account to respond to messages on other accounts I manage. I can now download two versions of this and use both simultaneously. It's something that I think should've been implemented years ago, but still, it's an excellent feature.
Samsung Health features are severely underrated. Because I'm one of those people who refuses to board the smartwatch bandwagon, I use the Samsung Health feature to help me track my steps, my mood, and my heart rate. With the S9+, they've kicked it up a notch, allowing you to track your blood pressure, as well.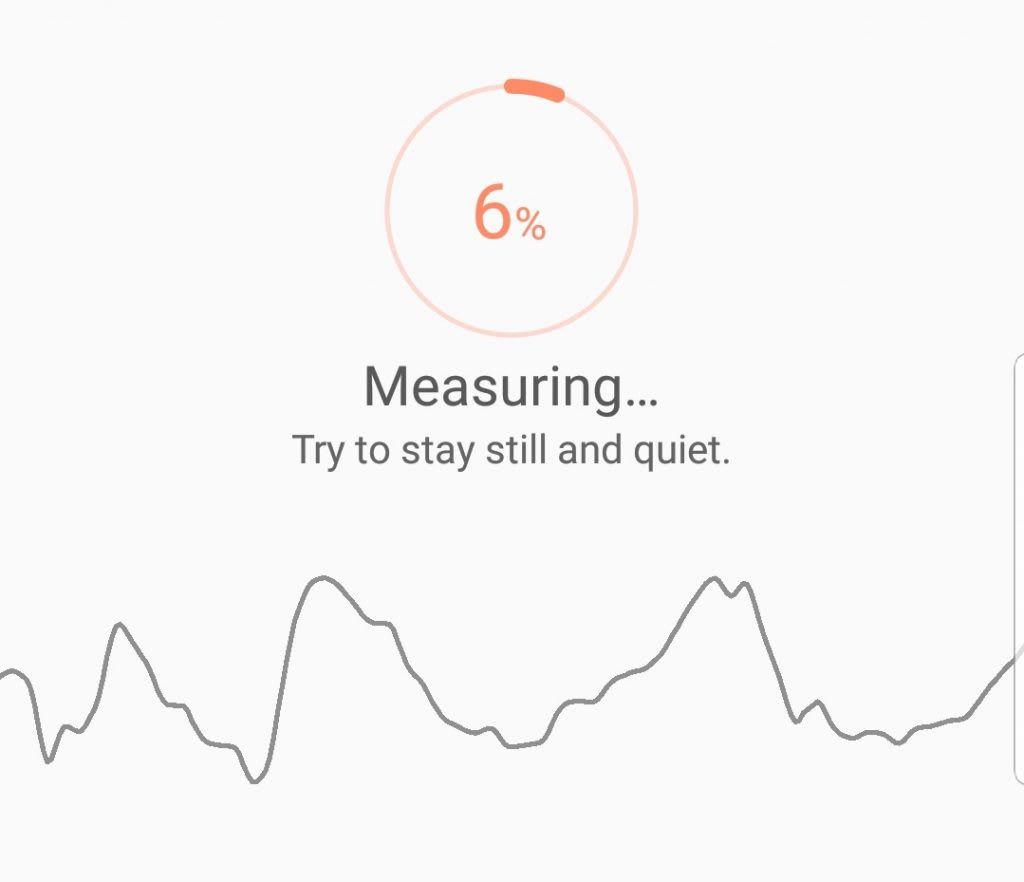 If you're a DJ in the making, or just overly-obsessed with crafting the perfect Spotify playlist, you've got the option of creating the perfect audio profile for yourself. You can now customize bass and treble levels in the settings.
For the most part, smartphones come with apps you don't really use or need. Let's be real here; with YouTube and general built-in video players, has anyone used the Samsung Play Movies app before? It's just… there, taking up space – but on the S9+, it doesn't have to be. You can now delete all the apps you don't need; this phone is your playground.
There are also little camera upgrades – including a variable aperture feature – that we'll mention in a second.
How does the camera look on this one?
So, the camera. Apart from the 12-megapixel rear camera (and a telephoto camera on the S9+), 8-megapixel front camera, and the amazing low-light performance, everyone's talking about the slow-mo feature, and honestly – they should be.
It's foolproof; the slow-motion effect is triggered when the subject moves across a selected square on your screen. The outcome looks really nice, too. With this feature, I wouldn't be surprised to see a number of stop-motion short films popping up, filmed on the S9+!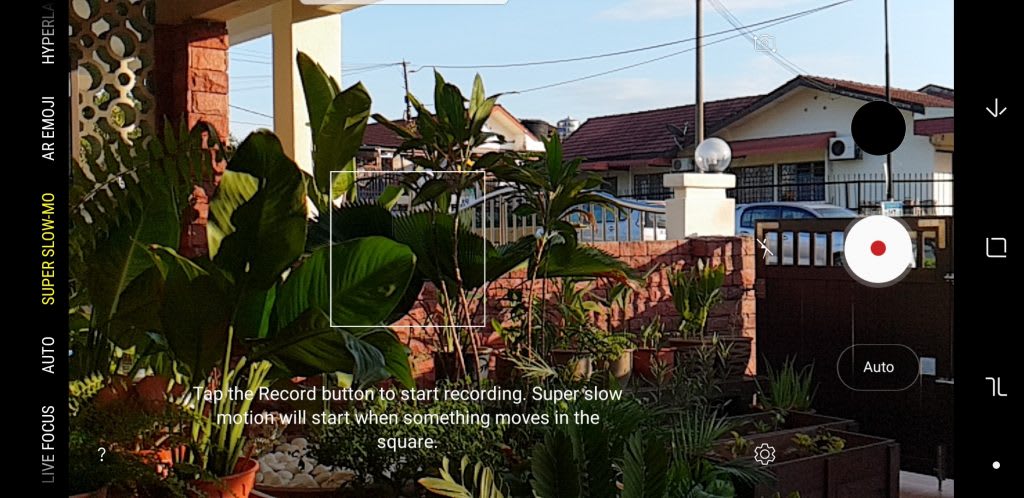 Speaking of the camera, there's also the AR Emoji feature. Personally, this didn't really work well for me. The customizable selections were limited, and overall, my AR Emoji character didn't look like me. I sent it to some friends, and they couldn't even guess who it was supposed to be. Apparently, my AR Emoji looks a lot like Stacey Dash, someone who I decidedly do not resemble.
[caption id="attachment_12839" align="alignnone" width="1024"]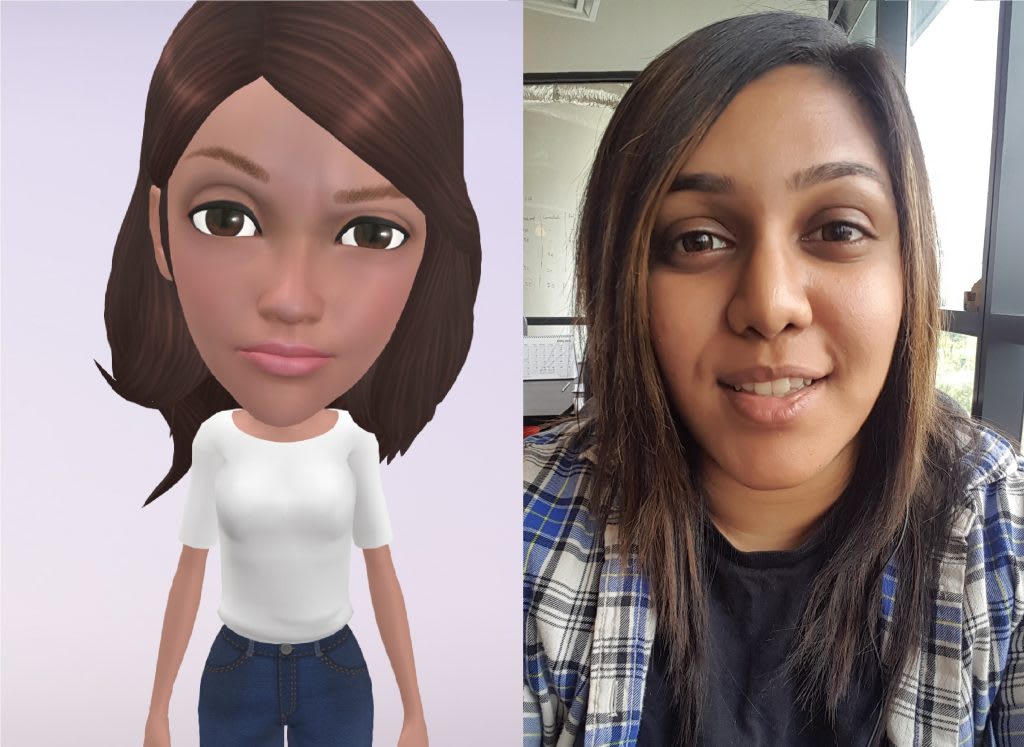 What Samsung thinks I look like vs. what I actually look like[/caption]
Another thing that bothered me about this was that the animation interface wasn't as smooth as I'd have liked. However, it can be fun – especially if you have young children who love being able to animate virtual versions of themselves. Because this is a new feature, I have high hopes for it. I'm sure Samsung will release an updated, more impressive version, soon enough!
In relation to flexing on the 'gram, the variable aperture feature is fantastic for those low-light photos. You won't be worrying about your flash being strong enough or lugging your portable ring light around now. While it works automatically, for the most part, there's also a pro setting that'll allow you to play around with it yourself.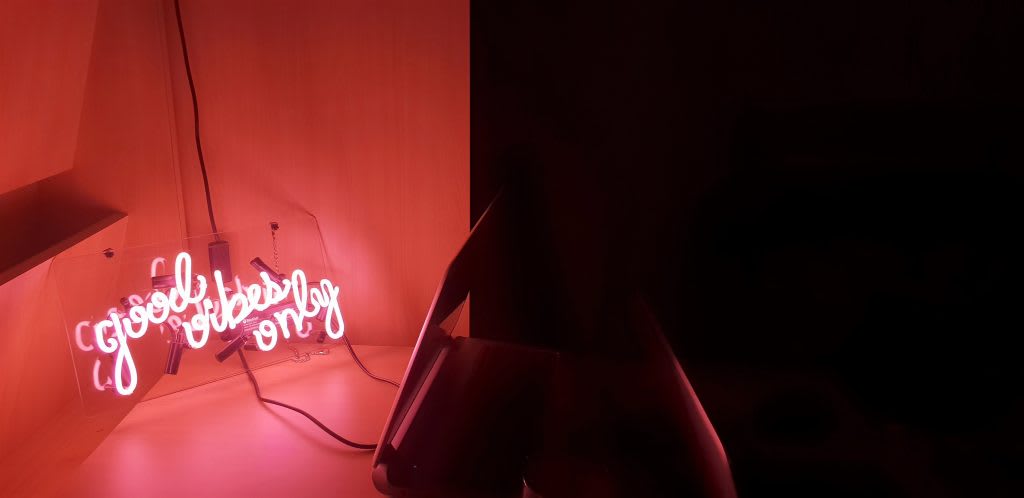 So… what's the verdict?
I really enjoyed the Samsung Galaxy S9+. I had fun using it, even though I was slightly disappointed about having Stacey Dash as my AR Emoji patronus. After having used the Samsung Galaxy S7+ for almost two years, I'd forgotten how fun it is to have a flagship phone to play around with, and while I was incredibly excited, the S9+ didn't disappoint.
In fact, I might have to consider getting one for myself, soon enough. The S9+ is a phone with some really fun, cool features, with a fantastic camera, and really tight security. If you're on the market for a new phone, maybe you should take a page out of my book, and consider getting your hands on the S9+, too.
You can get a brand new Samsung Galaxy S9 Plus 64 GB from RM 3,799 on Lazada and 11street with instalment plans available from RM 316.58 a month.
Disclaimer: The pricing shown is just a good indication of how much these products are worth. The prices could change based on the e-commerce promotions that are going on. If some of the products are not available, do email us at [email protected] Thank you!