Our under-eye area is one of the most delicate and sensitive parts of our face. That's why an added regime with the best products for your skincare can go a long way. Here, we have selected the best eye masks and patches that might suit your needs.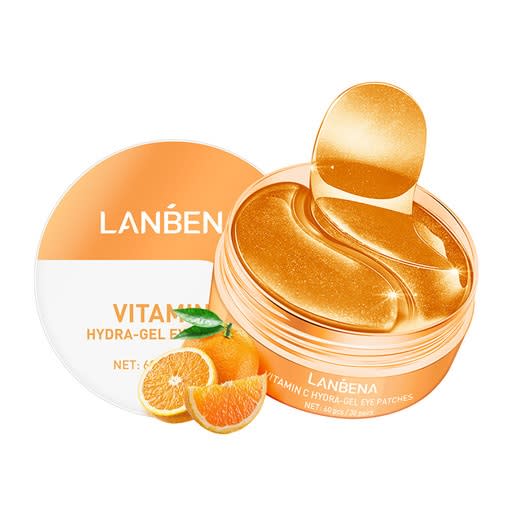 Check Lanbena Vitamin C Hydra-Gel Eye Patches price below:
add_circle
Formulated with great key ingredients
add_circle
Travel-friendly
remove_circle
Can cause irritation for sensitive skin due to fragrance
Overview
Presenting our top pick of the selection is this all-around eye mask for your under-eye worries that comes packed in 60 sheets. 
The Lanbena Eye Patches are our favourite due to their hydrating, brightening and dark-circle removing formula. Containing key ingredients like Vitamin C, Niacinamide, and Sodium Hyaluronate, this eye patch will help with anti-ageing, dark eye bags and many more.
Not only that, the patches are also suitable for all skin types. One gel eye patch can go a long way with such an affordable price and is useable on lines at your forehead, neck area, and elbows. A truly one-stop solution for all!
Details
Contains Vitamin C that helps with uneven skin tones

Rich in Sodium Hyaluronate that helps protect and produce hydration

Contains Niacinamide, which helps with healing scars and retaining moisture
Who is this for?
This is for those who are looking for a start-up recovery plan or a non-specific routine for their skin. Since it works for every skin type, you need not be worried about active acids that may cause irritation to your skin.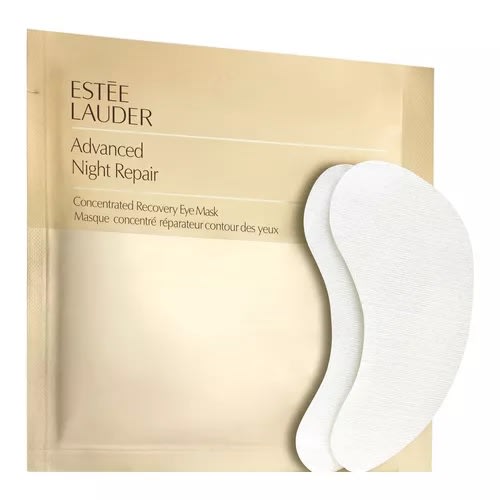 Check Estee Lauder Advanced Night Repair Concentrated Recovery Eye Mask price below:
add_circle
Reduce fine lines and dry areas
add_circle
Only to be used once a week
remove_circle
A bit pricey
remove_circle
Two-time use only
Overview
One can never truly overcome puffiness when getting out of bed too quickly. Luckily, Estee Lauder's eye mask is here to the rescue. Formulated with Chamomile and Coffee extract, this product is proven to make your eyes seem relaxed and energized in under 10 minutes.
Also, promising reviews have mentioned that this product introduces a soothing and cooling effect. While we know that it is a bit on the high-end spectrum, but it is a great save for someone in a rush.
Details
Water is the top ingredient to help keep moisture

Contains ChronoluxCB™ for repair purposes

Suitable for all skin types
Who is this for?
This is a great product for workaholics and late-night sleepers. By sparing an additional 10 minutes in your skincare routine with the Estee Lauder eye mask, enjoy the lasting freshened up effect.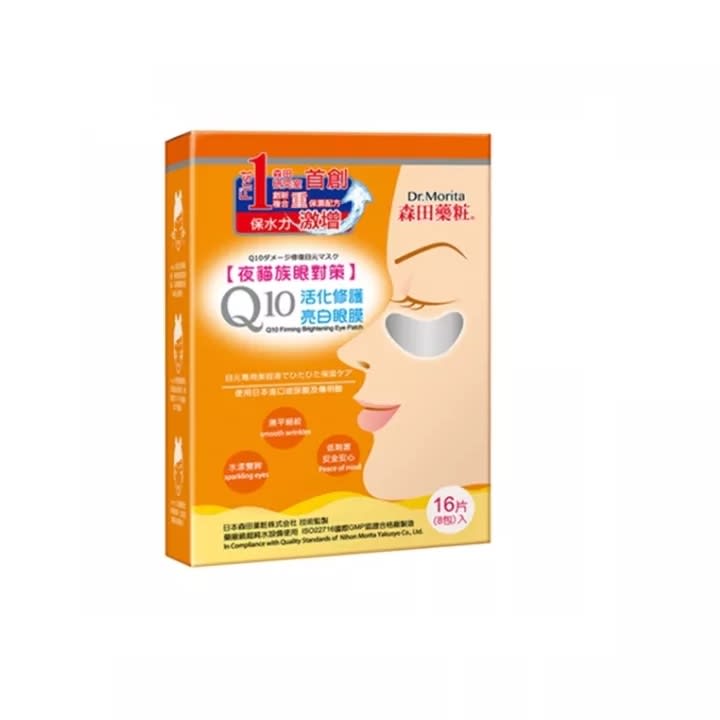 Check Dr Morita Q10 Firming Brightening Eye Patch price below:
add_circle
Instant results
add_circle
Travel-friendly
add_circle
Suitable for all skin types
remove_circle
A bit pricey
Overview
Celebrate your energised look in the morning when using Dr Morita Q10 eye patches. Perfect for everyday use, this product is proven to lessen dark circles while simultaneously hydrating your skin. Thanks to being formulated with Vitamin K and Hyaluronic Acid, the Q10 eye patches act as antioxidants for your eyes and help avoid wrinkles.
Soaked with essence and individually packed, each eye patch comes with full ingredients to use. And if there's any residue left, just go over and massage your entire face! With that, you can save more while making the most out of it. 
Details
16 patches in one batch

Contains active Hyaluronic acid to help with skin repairs

Helps with anti-ageing, firming and brightening
Who is this for?
This product is perfect for maintaining and rejuvenating purposes. As it is quite concentrated while fortified with natural ingredients, it is a product recommended for all skin. The price point for one pack is also reasonable.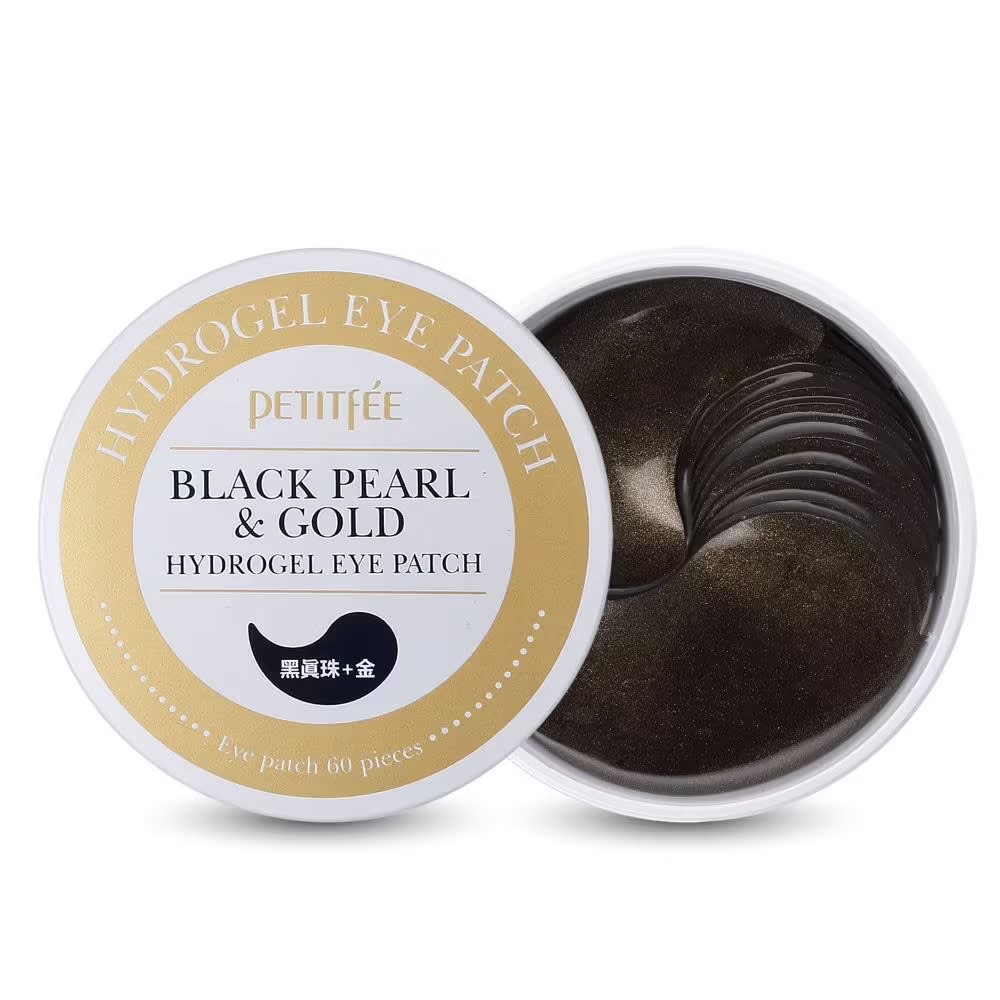 Check Petitfee Black Pearl & Gold Hydrogel Eye Patch price below:
add_circle
Suitable for all skin types
add_circle
Helps revitalize tired eyes
remove_circle
Longer application time
Overview
Made in Korea, Petitfee Black Pearl & Gold Hydrogel Eye Patch offers you a well-nourished afterglow. The gel consistency helps to stick to your skin so you can move around while getting your home-spa treatment.
Formulated with amino acids and black pearl powder, this product helps with skin repair and purification. Also, the black pearl powder is rich in calcium that is proven to retain moisture. Though the sound of gold may intimidate you, the infusion of 24K gold helps to improve dull skin's complexity. 
Details
60 large eye patches

Comes with a cooling and soothing effect

Active natural extracts like Green Tea, Mugwort, and Tangerine
Who is this for?
Being easy to apply; we imagine this mask to be good for either staying put and then relax or when you want to move about your house. The instant cooling effect also makes up for better-hydrated eyes the day after.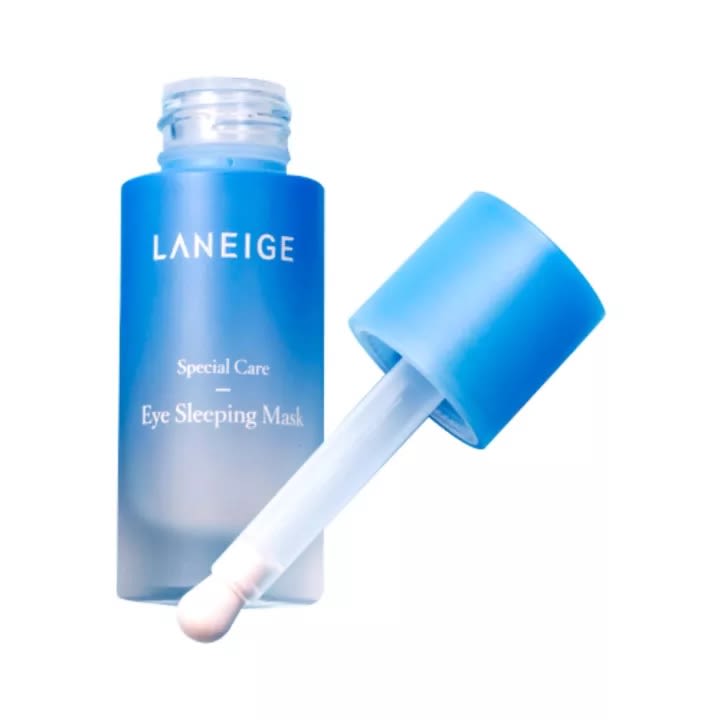 Check Laneige Eye Sleeping Mask price below:
add_circle
Suitable for all skin types
remove_circle
Quite pricey
remove_circle
Not travel-friendly
Overview
Sleep is when our body recovers the best. With that, here's an overnight eye mask with the consistency of lotion. Taking a detour from patches, we present you with a hassle-free solution for under-eye puffiness - Laneige Sleeping Eye Mask. 
The product aims to introduce moisture and hydration to the sensitive area of your skin. Containing a watery smooth formula, it offers less irritation than some patches can bring.
Enriched with Vitamin P and Caffeine, this product is meant to de-puff and energize your eyes. As it is designed to feel lightweight when applied, the mask adheres gently to your skin so you won't feel anything when you are sleeping.
Details
Gel texture for easy application

Contains

Chenopodium quinoa seed extract that helps with hydration

25ml in a sturdy bottle
Who is this for?
As advertised, this product introduces hydration to your skin. Also, for a person who has very dry and dehydrated skin, you can use Laneige Eye Sleeping Mask as an extra step.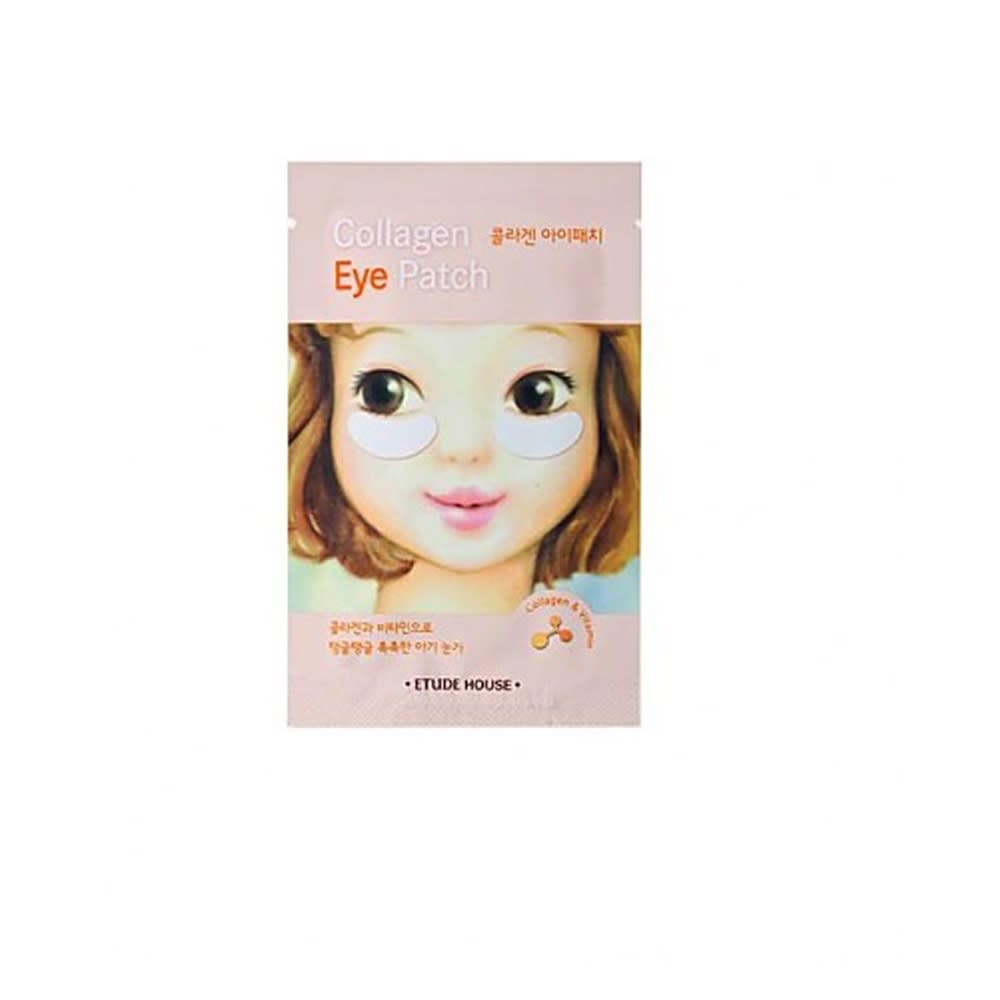 Check Etude House Collagen Eye Patch price below:
add_circle
Good for everyday use
remove_circle
Comes only in a pair
Overview
This under-eye treatment patch contains collagen that helps boost your skin's elasticity. Since it has collagen, it offers moisture and fills in your lines, giving the illusion of tightening up your skin. Also formulated with Camellia Sinensis leaf extract and Vitamin E, this eye patch can help prevent puffiness and dark circles.
The patch is made of natural fibre that helps your skin soak active ingredients such as Sodium Hyaluronate and Glycerin. It comes conveniently in a sachet for easy application to your face and neck as well.
Features
Water is the top ingredient for good hydration

Has castor oil for moisturising

Contains plumping and soothing effects
Who is this for?
For a person who has sensitive skin, this is not for you as it contains fragrance and alcohol, which may cause irritation. However, generically it is a good product to enhance hydration and moisture in your skin.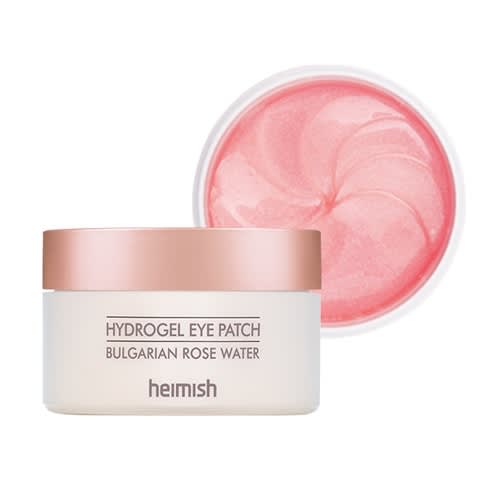 Check Heimish Bulgarian Rose Water Hydrogel Eye Patch price below:
add_circle
natural-based product
add_circle
Gentle on the skin
add_circle
Biodegradable patches
remove_circle
It has a fragrance that may cause irritation
Overview
With Glycerin and Niacinamide as the top ingredients, the Heimish Bulgarian Rose Water Eye Patch is definitely worth buying. This combo of both ingredients had been proven to improve skin texture while retaining moisture. 
Besides, Heimish is known for its organic ingredients, so you don't have to worry about any added chemicals that might harm your skin. In fact, the list of natural ingredients include coconut fruit extract, leaf extract, rose water and many more plant-based formulas. It's like a tropical fusion for your eyes!
Features
A whole tube of 60 sheets

Contains

Purslane extract that helps with skin repairs

Contains Allantoin, a plant-based extract that helps with soothing
Who is this for?
As advertise, this eye mask works to soothe out those eye wrinkles while offering brightening effects. If you have dark circles that you can't quite get rid of, this product is perfect for you.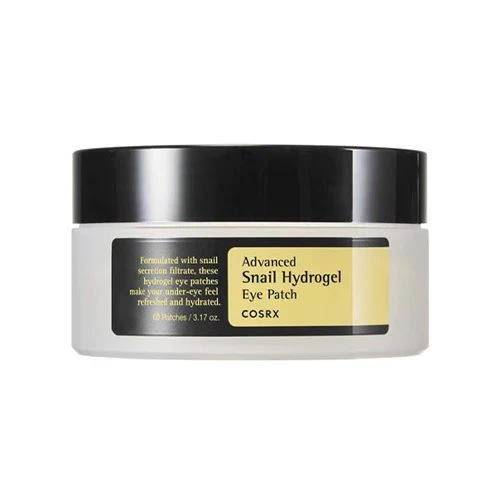 Check Cosrx Advanced Snail Hydrogel Eye Patch price below:
add_circle
Gentle on the skin
remove_circle
Quite expensive
remove_circle
Not travel-friendly
Overview
The Cosrx Advanced Snail Hydrogel Eye Patches aim to hydrate, plump, and soothe the sensitive eye area. With 20,400 ppm snail secretion filtrate and 2% Niacinamide, it is a great choice for instant hydration as well as for reducing dark circles. Unlike other patches, this eye patch is large in size to help maximise the under-eye area, even covering up to the apple of your cheeks.
Like any other hydrogel, Cosrx eye patches adhere well to the skin. Besides, the pot packaging plays an important role too, as each patch is soaked with essence to give you the all the benefits.
Features
60 patches in one pot

Has soothing Allantoin and Licorice extract

Two sizes of patches for a unique fit
Who is this for?
This product is perfect for those who are looking for hydration on the go. Fortified with snail mucin, enjoy this effective ingredient which will greatly enhance moisture and give you a lift in your under-eye area.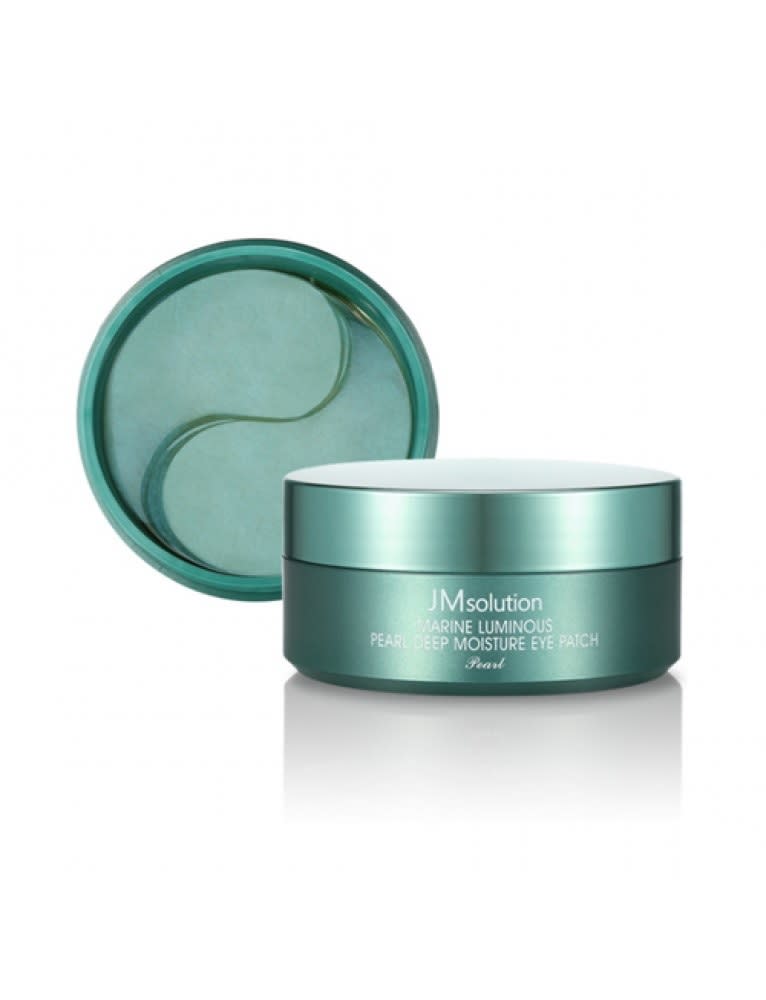 Check JM Solution Marine Luminous Pearl Deep Moisture Eye Patch price below:
add_circle
Suitable for all skin types
add_circle
Perfect for daily use
remove_circle
Can lose moisture if not kept properly
Overview
The JM Solution Marine Luminous Pearl Deep Moisture Eye Patch is formulated with a deeply moisturising essence that claims to moisturise, soothe, and tighten the skin. Soothing and an instant glow are the visible benefits thanks to the essence, which is loaded with rich marine formulas and deep seawater. 
Not only that, but this product can be used on the forehead, mouth, and neck. Worried about premature wrinkles? The mask is also loaded with wrinkle-reducing ingredients such as Niacinamide, Sodium Hyaluronate, and Morus Alba Bark extract.
Features
Contains Glycyrrhiza Glabra which helps combat acne

60 patches in one pot

Contains moisture essence that provides gentle care to the skin
Who is this for?
Offering a deep moisturising effect, the JM Pearl Deep Moisture eye patch is wonderful for those who want to rehydrate their skin after a long day. It makes as a great alternative to your sheet masks as this tackles the prone-to-problems area greatly.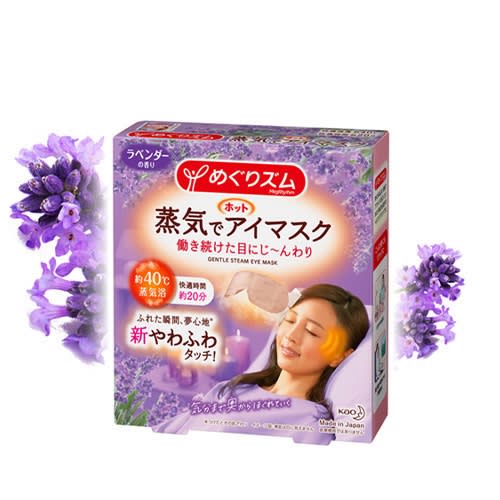 Check MegRhythm Steam Eye Mask Lavender Scent price below:
add_circle
Helps with brightening up your eyes
remove_circle
Single-use only
Overview
From the lifestyle brand KAO, this eye mask is a great solution for tired eyes and migraines.
This is not your typical eye mask. Designed with a unique innovative steam heat technology, it works to give your eyes a steam bath-like experience. The heat from  the steam also instantly moistens and soothes tired eyes, perking up strained eyes.
Additionally, it has a lavender scent, offering a mini spa or aromatherapy session to help you relax after a long day of staring at your computer.
Features
Comfortable 40c steam heat

Uniquely fit your head

Gentle and soft for comfort
Who is this for?
This product is good for stress-relieving purposes. It is not the eye mask for skin benefits, it is more for self-comfort and loosening up.
FAQ:
-
How often should you use eye mask?
Eye masks or eye patches often produce results after some frequent use. Depending on the product's instructions, you should always follow what it says in the box. However, for the best show of benefits, use 2-3 times a week.
-
Do you apply eye mask before or after moisturiser?
Generally, eye masks and eye patches are compact with serums and essence. Just like face serums, it is best to apply eye masks after toning, before moisturising.
-
Can I leave eye mask on overnight?
Generally, most eye masks and eye patches have a 15-30 minutes application time and must be discarded after. For sleeping or overnight eye masks, you can also sleep with them safely.
Related articles