A common misconception about healthy cooking is that it requires rigorous preparation. The electric food steamer breaks away from this myth. It allows you to prepare a substantial meal for the whole family with ease. Using a steamer keeps the natural nutrients of the ingredients locked in and maintains the colour and structure of the food. Here's a selection of the best electric food steamers for you.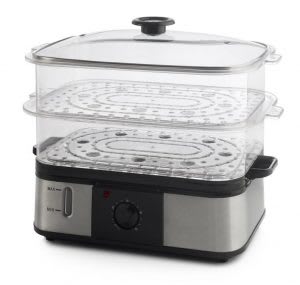 Check Pensonic 12L Food Steamer PSM-162S price below:
You can place the Pensonic Food Steamer on the counter of your kitchen and experience more accessible cooking. With a 12-litre capacity, this electric food steamer is capable of preparing a wholesome meal for the whole family in a limited time. Equipped with an environmentally conscious power supply, you will definitely be saving energy (and time!) while using this steamer.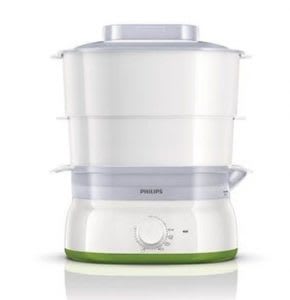 Check Philips HD9104 Food Steamer price below:
The Phillips Food Steamer features the Aroma Infuser, a function which heightens the aroma of herbs and spices used in your cooking. Lay out a whole fish or chicken on the tray and add your favourite spices to the booster. The steam will work its magic and infuse the food with delightful flavours. You can even refill the water without interrupting the cooking process.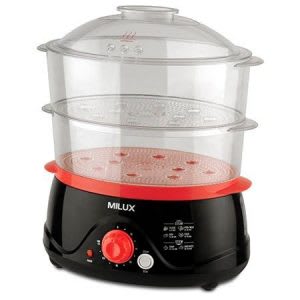 Check Milux Healthy 2in1 Food Steamer MFS-8001 price below:
Enhance the taste and vitamins from your veggies with the Milux Healthy Food Steamer. With a double-tier steamer basket, you can prepare two different meals in one go. This electric steamer offers you the selection of both steam and stew. Enjoy a nutritious herbal stew and freshly steamed greens for your family dinner.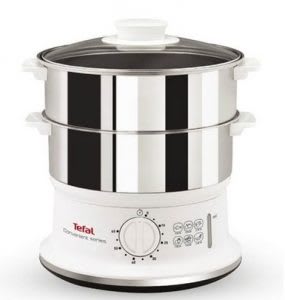 Check Tefal VC-1451 Stainless Steel Convenient Steamer price below:
Designed strong and sturdy, the Tefal Stainless Steel Convenient Steamer is a durable cooking appliance. With the steel interior, this steamer will be very well-insulated allowing it to work wonders for your meat-based dishes. With a mechanical timer and an automatic stop function, you would be able to create perfectly juicy and tender meat delicacies.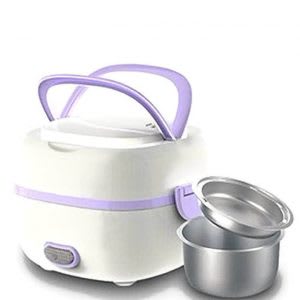 Check iHOMEX XJ-S20 Multipurpose Steamer Lunch Box price below:
This instant cooking lunch box is your lunch buddy at the office, in the car or in a hostel. This electrical lunch box easily steams food when you're on-the-go, just pour in some water and switch it on. It automatically shuts off when the water runs out. Enjoy a warm and wholesome lunch right at your desk!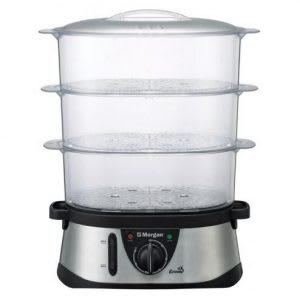 Check Morgan Food Steamer price below:
If you are on the lookout for a more versatile electric food steamer, look no further. The Morgan Food Steamer has three different levels to accommodate your variety of cooking preparation. The trays are both stackable and removable, so you can remove a level if you're not cooking much. Additionally, this steamer features an automatic safety shut off, ensuring your food remains well-cooked.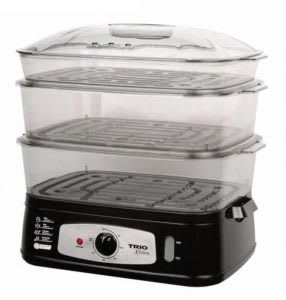 Check Trio Extra Large 25L Food Steamer TFS-28 price below:
Steaming in large quantity can prove to be quite challenging, especially to ensure the food maintains its flavour and cooks to a nice texture. The Trio Extra Large Food Steamer will assuredly make it easier for you to prepare a large selection of dishes for a reunion dinner or large gathering. With a flexible assembly, you can separate the trays for multiple dishes or remove them and steam one large serving.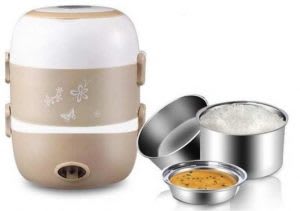 Check OEM 3 Layer Multifunctional Steamer 2L price below:
This OEM Multifunctional Steamer has 3 layers of stainless-steel containers, allowing you to steam small portions of your meal in a matter of minutes. An affordable kitchen helper, this electric food steamer allows you to cook soup, porridge, rice, veggies and even steamed egg. With the lower voltage, you can safely cook or heat up food for your baby and avoiding overheating.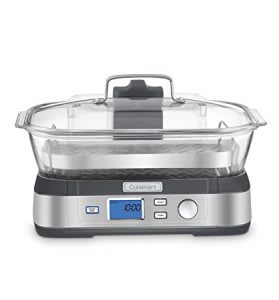 Check Cuisinart STM-1000 Cook Fresh Digital Glass Steamer price below:
An exquisite-looking electric food steamer made of glass, the Cuisinart Cook Fresh Steamer will also prove to be a wonderful serving dish. Directly serve the dish from the electric outlet to your dining table. View the cooking time with the LCD panel and carry on prepping your other servings. Click on your favourite pre-programmed setting and be ready to enjoy a hot and nourishing meal.
Disclaimer: The pricing shown is just a good indication of how much these products are worth. The prices could change based on the e-commerce promotions that are going on. If some of the products are not available, do email us at [email protected] Thank you!