Finding a quality foundation that is reasonably priced, matches your skin tone and hides your flaws may take a lot of work. Any drugstore foundation, whether liquid, cream, or powder, can be used as a base before creating your masterpiece.
A solid foundation provides adequate coverage and fixes any skin imperfections you may want to conceal. Therefore, here are Malaysia's top drugstore foundations to help you achieve beautiful, smooth skin!
10 Best Drugstore Foundation (under RM 100) 2023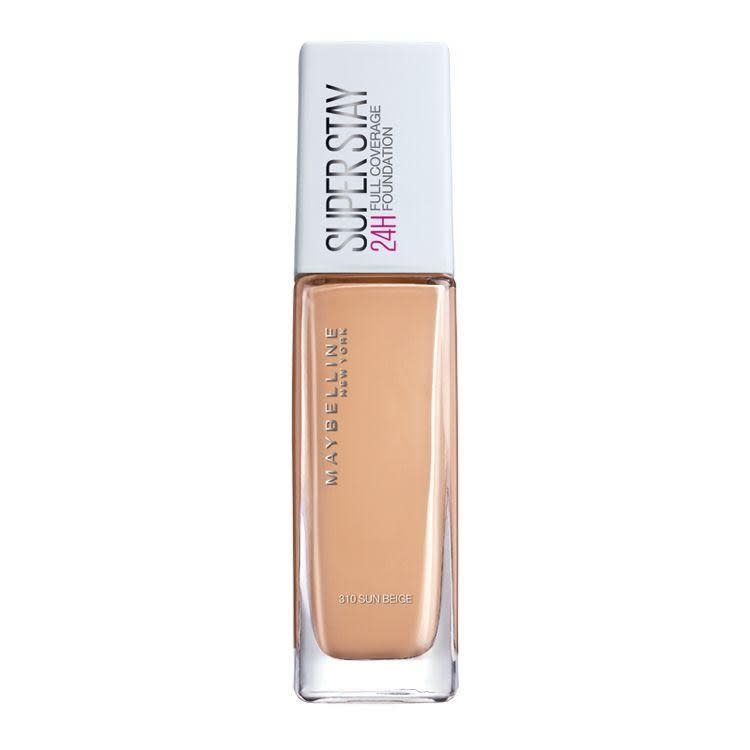 Check Maybelline Superstay 24H Full Coverage Foundation price below:
add_circle
Humidity and water-proof
add_circle
Fade-resistant formula
remove_circle
Fast selling
Overview:
Goes above and beyond to improve the appearance of your skin with the Maybelline Superstay Full Coverage Foundation. You may achieve a beautiful look that lasts all day with the help of this lightweight, high-impact coverage solution that glides over the skin smoothly. Furthermore, owing to its great formulation, you shall feel good applying this as a base!
Details:
Complete coverage for 24 hours

Saturated colour pigments

Oil-free formula
Who is this for?
For people with acne-prone skin, this foundation does not worsen the state of your skin. This dermatologist-tested, non-comedogenic solution will not clog your pores. Instead, it will mask any flaws in your skin while reducing sebum. As a result, your bumps and pimples are effectively concealed!
More: 10 Foundations for Flawless Complexion if You Have Acne-Prone Skin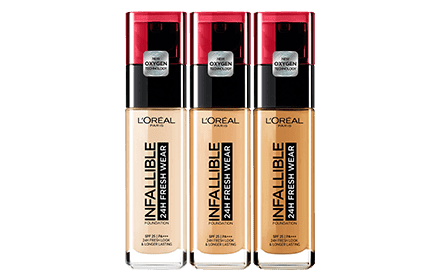 Check L'oreal Paris Infallible 24H Fresh Wear Foundation price below:
add_circle
Easy application and blends smoothly
add_circle
Long-lasting, even with no touch-up
add_circle
Light-weight consistency
remove_circle
Strong alcohol content
Why it's our top pick:
This foundation serves as an excellent makeup base that covers your textured skin for a porcelain finish. Its serum-like formula makes blending it against your skin a breeze and seamless. With an excellent price to boot, no wonder it topped our list!
Overview:
With cutting-edge oxygen technology, L'Oréal Paris Infallible 24-hour Fresh Wear Foundation has a lightweight feel and is extremely spreadable which guarantees complete coverage. Even a small amount is adequate. This is the best foundation, as the colours are appropriate for and complement all skin tones!
Details:
24 hours fresh wear foundation

Lightweight texture

Nonporous clogging ingredients
Who is this for?
If you are looking for an ultra-thin liquid which applies effortlessly, then this is your foundation! It also contains three oil absorbers that are non-comedogenic so no need to worry about breakouts. Besides, it is SPF-protected, sweat, water, and transfer-resistant.
More: 10 Foundations You Should Try If You Have Oily Skin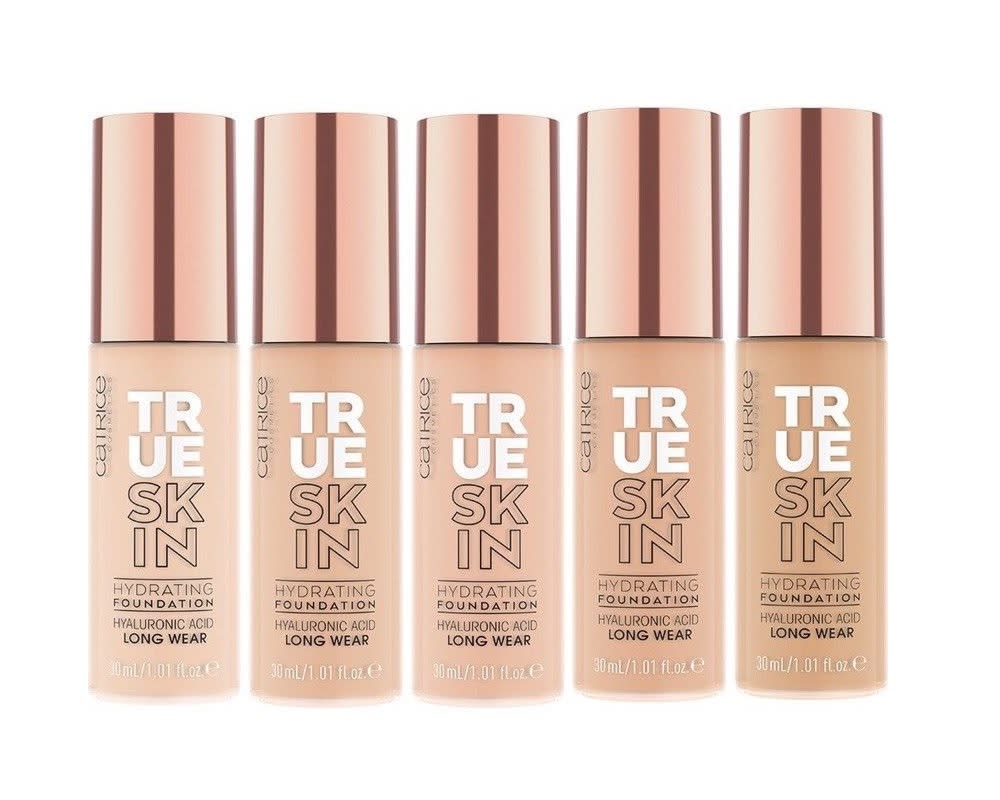 Check Catrice True Skin Hydrating Foundation price below:
add_circle
Natural, skin-like finish
add_circle
Buildable texture
remove_circle
Limited shades range (primarily for bright skin tones)
Overview:
The Catrice True Skin Hydrating Foundation is the ultimate beauty tip for a radiant and natural-looking complexion. This long-lasting makeup with medium to high coverage conceals minor flaws and redness. In addition, you'll get a matte finish that feels like a second skin!
Details:
Watermelon seed oil packed with anti-inflammatory properties

Hyaluronic acid for extra hydration

Isodaucene as a moisture-locking agent
Who is this for?
This light to medium coverage buildable foundation is exceptionally ideal for daily use. It provides the wearer with a feather-like sensation while hiding flaws and enhancing complexion thanks to its high hydration and light texture.
More: 9 Foundations for Combination Skin That Will Stay On All Day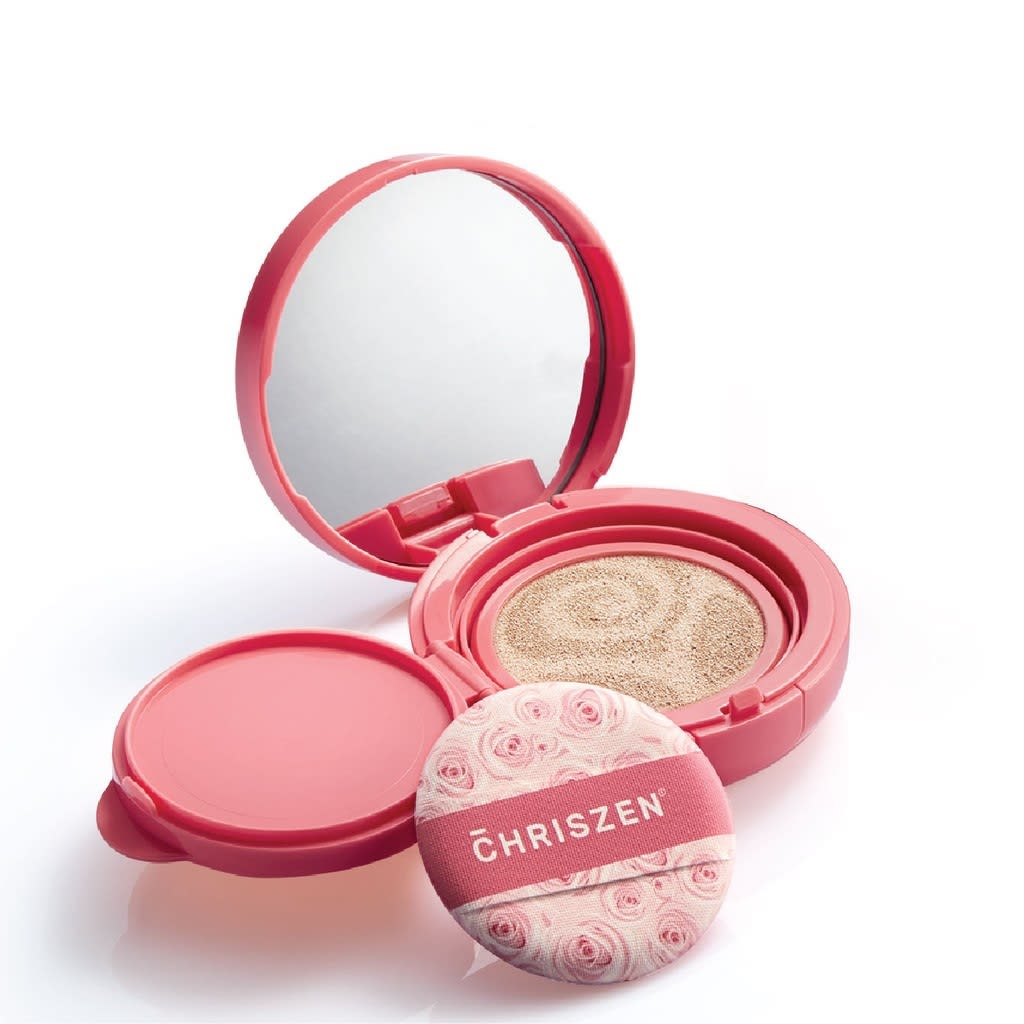 Check Chriszen Rosy Cushion Foundation in 02 Rosy Beige price below:
add_circle
Healthy rosy glow
add_circle
Up to 8 hours of coverage
remove_circle
2 shades only
Overview:
To moisturise and lighten skin, Chriszen Rosy Cushion is composed of pearl powder and jojoba butter. Your skin will feel smooth and pleasant all-day courtesy of its texture, which is as light as air. Additionally, it enhances the skin's look and provides a natural matte finish, giving you a radiant skin tone!
Details:
Jojoba butter moisture skin and lighten scars

Pearl powder to lighten skin colour

Buildable coverage (sheer to medium to the full range)
Who is this for?
When you become tired of the standard foundation packaging, switch to this versatile design! Depending on how hard you push on the air cushion's pad, this cushion foundation assists in refining your overall appearance. Firm press for gorgeous complete coverage, while soft press for quick touch-ups.
More: 10 Foundations You Should Try If You Have Oily Skin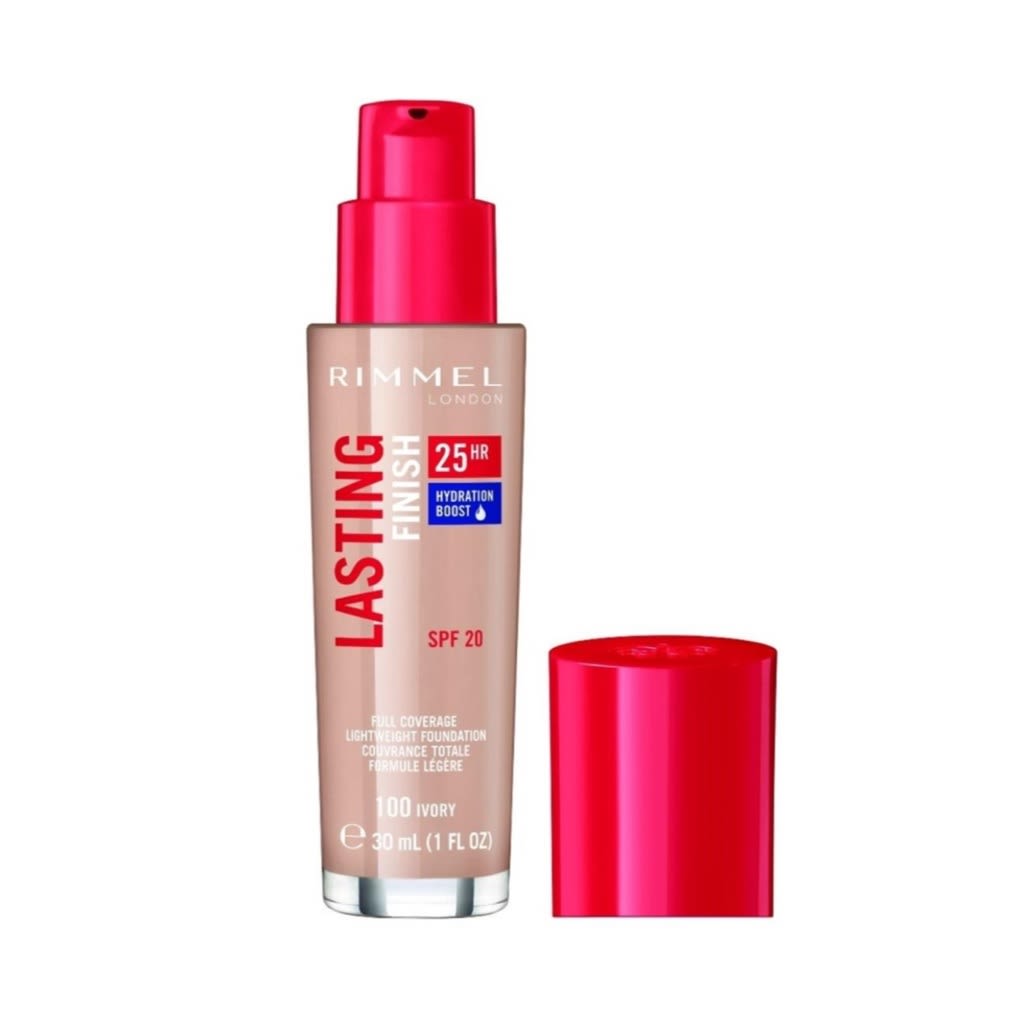 Check Rimmel Lasting Finish 25H Liquid Foundation price below:
add_circle
Easily blendable
add_circle
Sweat-humidity and transfer-proof
add_circle
Evened out skin tone
remove_circle
Contains parfum
Overview:
The finest base for your makeup is presented by Rimmel Lasting Finish 25 hours, which has a fantastic 25-hour wear time. Rimmel Lasting Finish 25hr Liquid Foundation is designed to nourish dehydrated skin while blending perfectly, smoothly, and promptly onto the skin!
Details:
Reduced appearance of pores

Protected and restore health to the skin

25 hours of durable wear
Who is this for?
This foundation provides the most excellent makeup base without leaving you feeling unpleasant the entire day. This foundation covers your faults while enhancing your skin's complexion since it is combined with serum for infinite possibilities. An excellent recipe, indeed!
More: 11 Foundations that Give Every Skin Type a Flawless Finish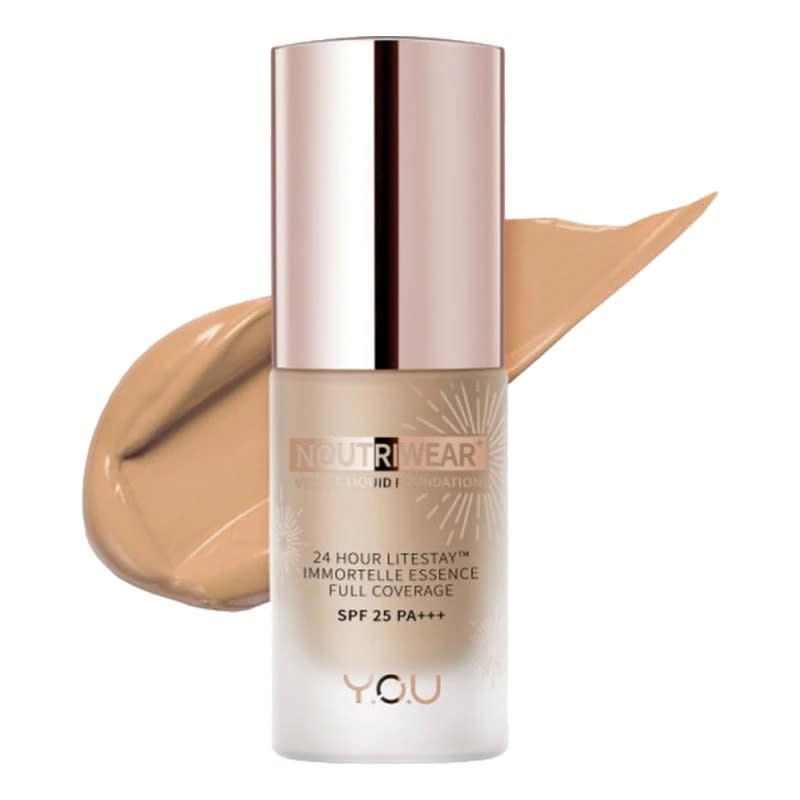 Check You Noutriware Velvet Liquid Foundation price below:
remove_circle
Non-inclusive shades (5 only)
Overview:
You Noutriwear foundation's dual plant science formulation is designed to nurture the skin. This foundation contains French Immortelle and Centella Asiatic flower essence to enhance the suppleness of your skin by increasing hydration. In addition, these two key ingredients are powerful against ageing symptoms!
Details:
24-hour lite stay technology, for long-lasting coverage

Immortelle flower essence as an antioxidant agent

Centella Asiatic extract to hydrate and moisturise your skin
Who is this for?
You should try this foundation if you have dry, flaky skin. Your skin is well-moisturised thanks to its floral extract, which is intended to boost your skin's hydration level. With great coverage as well, It's the ideal fusion of skincare and makeup!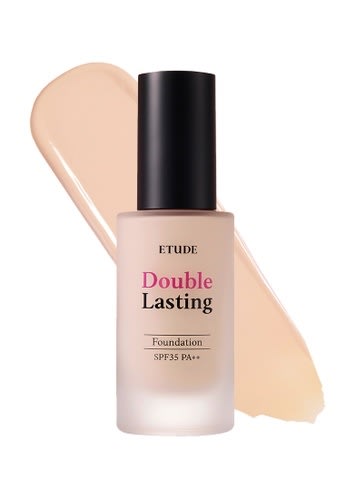 Check Etude House Double Lasting Foundation SPF 35 PA price below:
add_circle
Semi-matte finish
add_circle
Lightweight, natural complexion
add_circle
High SPF of 35PA
remove_circle
Pricey for the product amount
Overview:
A foundation with strong adherence, coverage, and a soft-matte finish, ETUDE Double Lasting Foundation has a 24-hour phenomenal stay! Moreover, it permits uniform dispersion and all-day skin breathing owing to its anchoring surfactant system. Hence, your coverage will be fool-proof without looking too thick and heavy.
Details:
Sliding powder to reduce shine

Available in 19 shades

Mint beads to reduce redness
Who is this for?
Thanks to its revolutionary double-fix technique, this liquid foundation is your holy grail for a long-lasting makeup base! Additionally, because of its smooth and not-too-thick texture, this foundation's composition is suitable for oily skin. As a result, your skin looks clean and not excessively oily.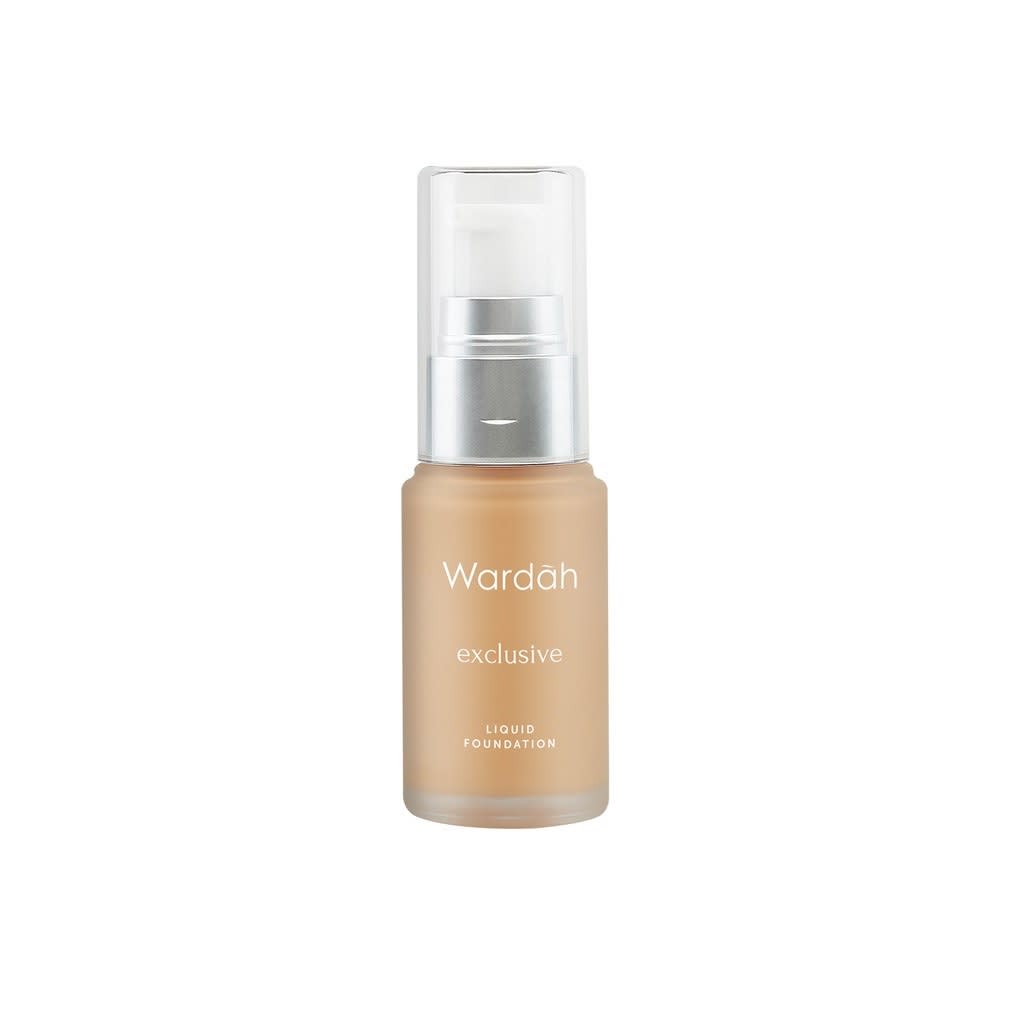 Check Wardah Exclusive Liquid Foundation SPF30 price below:
add_circle
Buildable, medium coverage
add_circle
Affordable pricing
remove_circle
Long shipping time (shipped from Indonesia)
Overview:
With its light texture, this exceptional foundation from Wardah conceals pores, dark spots, and uneven skin tones for a smooth, natural appearance. It blends in flawlessly with your skin thanks to its active ingredients, such as macadamia oil, which moisturises your skin.
Additionally, its high SPF 30 also protects your skin from free radicals and environmental pollutants that can damage your skin over time.
Details:
Macadamia oil absorbs and retains moisture

Soybean oil strengthens the skin's moisture barrier

Pearl extract to slow down the ageing
Who is this for?
You're on the right track if you have oily, acne-prone, or dry, scaly skin and want a foundation that hides all these imperfections! Your combination skin is perfect with a powdered finish thanks to botanical extracts that are experts in controlling oil production and maintaining moisture.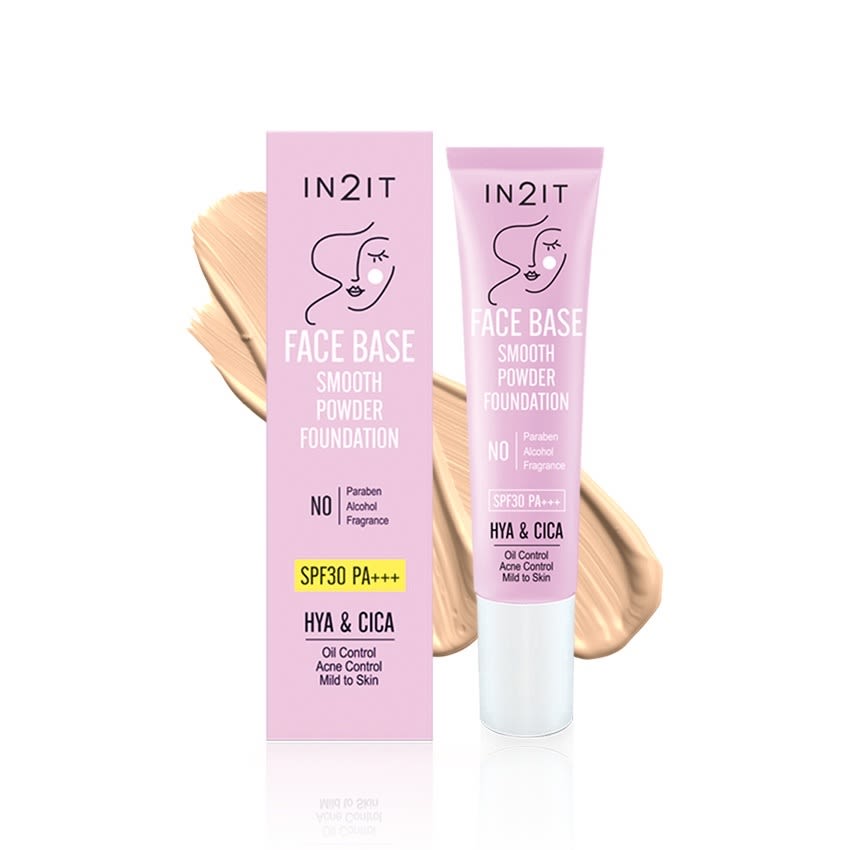 Check In2it HYA-CICA Face Base Smooth Powder Foundation SPF30 price below:
add_circle
Cruelty-Free Formula
add_circle
Halal certified
add_circle
Free from paraben, alcohol, and fragrance
remove_circle
Small packaging
Overview:
The In2it smooth powder foundation is a cosmetic base that produces a smooth surface to hold makeup. With Buddleja flower and Aloe vera extract, your skin is well-hydrated and protected from harmful rays. In addition to boosting collagen, this dual-purpose powder foundation maintains skin's suppleness!
Details:
Salicylic acid to exfoliate dead skin

EXO-P protects skin from a polluted environment

Sea Star Collagen to prevent skin ageing
Who is this for?
There is nothing traditional about this powder foundation in a tube. Its oil-free composition minimises shine and absorbs extra oil. For combination and oily skin, it works wonders by enabling even application. Additionally, it nourishes and shields skin from UV rays!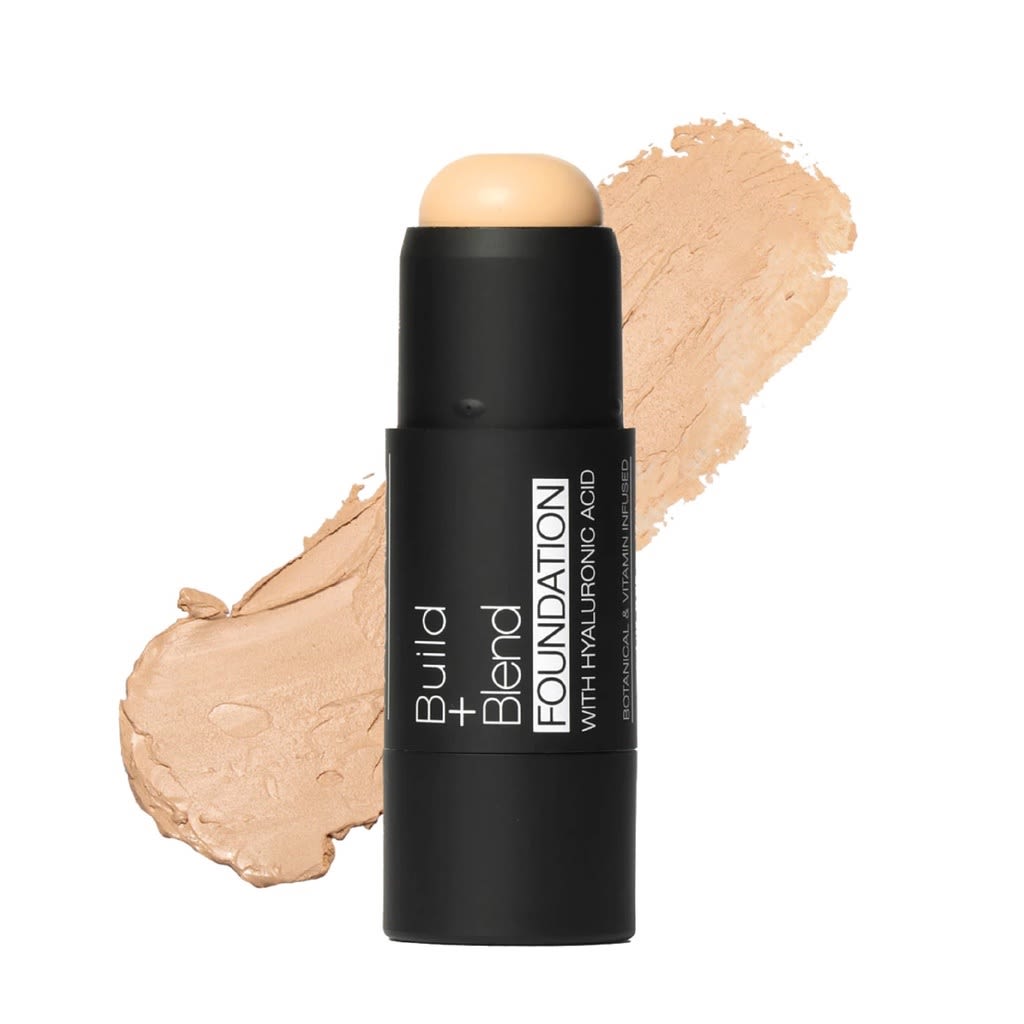 Check Palladio Build Blend Foundation Stick price below:
add_circle
Paraben and gluten-free
remove_circle
The stick breaks quite easily
Overview:
The foundation stick by Palladio has a natural, shine-free finish and is creamy with buildable medium coverage. With a potent infusion of hyaluronic acid that clings to your skin like second skin, this soothing, long-wearing foundation supports healthier, more supple skin!
Details:
Hyaluronic acid helps the skin flex and stretch

Available in 10 shades

Natural finish texture
Who is this for?
This stick foundation is the best option if you want something portable and easy to touch up with! It is sleek and natural, elegant but reasonably priced. Each colour is specifically designed to blur your pores and enhance your complexion.
FAQ
-
How do I choose a drugstore foundation?
Choosing foundation at the drugstore can be challenging since you risk selecting the incorrect type or shade to complement your skin tone. These are a few things to remember when shopping for the best one for you!
The colours of your neck and foundation should complement each other. Unfortunately, most people naturally compare it to their hand's colour, which might not be the most accurate comparison.

Go for a mirror in the store's brightest section to prevent your eyes from being tricked by the lighting when matching the shades.

Choose a moisturising foundation with plenty of botanical extracts to add moisture if you have dry skin. Serum-like foundations or skincare hybrids that contain ingredients like hyaluronic acid and panthenol should be on your lookout.

A solution that lessens shine and regulates sebum production is suitable for oily skin.

Is your skin prone to acne? The information you need to watch out for is non-comedogenic formulas with elements that won't clog your pores.

Your budget comes last but not least. No matter your skin type, all these foundations should fit within your budget.