We take showers to maintain good hygiene and selecting the right body wash may not be a priority for some but you don't want to end up using one that's too harsh, resulting in skin irritation.
Besides washing off all that sweat and dirt, you also want a product that is moisturising. When it comes to choosing a body wash, the products that consists of natural and organic ingredients have always been recommended for most skin types from sensitive to acne-prone skin. 
Our skin is a sensitive, protective barrier and needs tender care, therefore avoiding any contact with chemicals is crucial. There are many body wash products in the market and the list continuously expands. 
Deciding on the right body wash can be a chore as there is a huge variety. Fret not, we got you covered with a guide of the latest recommended products based on honest reviews by online users. Read on to find the best body wash in Malaysia.  
Table of Contents
13 Best Body Wash in Malaysia
What is the difference between body wash vs soap vs shower gel?
13 Best Body Wash in Malaysia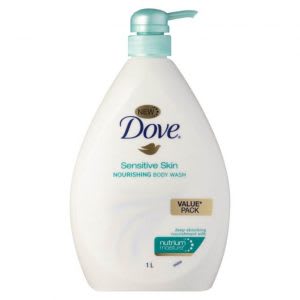 Check Dove Sensitive Skin Body Wash price below:
add_circle
Leaves skin hydrated and soft
add_circle
Dermatologist-recommended
add_circle
Reasonable price
Having sensitive skin can be an inconvenience as they'll have to deal with skin-irritation often. For those who have such concerns, this hypoallergenic and lightly-scented body wash would be a great fit for those who have skin issues as well as sensitivity to smell as well. 
Features:
The Dove Sensitive Skin Body Wash is a sulfate-free product with hypoallergenic ingredients infused into its gentle formula to help soothe your skin. It also has cleansers to help the skin retain its nutrients as you rinse in the shower. 
The formula is created with Dove's NutriumMoisture, which is responsible for the adding back in nutrients that are diminishing in the skin. 
Testimonies:
For those with skin irritation concerns, there is no need to worry as this product is recommended by dermatologists. So if you often struggle with breakouts and major reactions to other brands, this would be a great choice. 
Many reviews have pointed out its prowess in clearing up breakout spots. A plus point is that it leaves the skin soft right after using, thereby reducing skin dryness in the long run.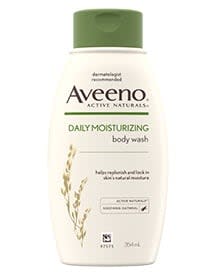 Check Aveeno Daily Moisturizing Body Wash price below:
add_circle
Leaves the skin smooth and moisturized
Living in hot and humid weather all year round means it is always summer! Our skin can get dehydrated due to the constant heat so if you'd like to experience a moisturizing effect on the skin, include the Aveeno Daily Moisturizing Body Wash in your shower routine.
Features: 
Its colloidal oatmeal formulation soothes dry skin and the natural oils provide much needed hydration. Those with sensitive skin will love this one as it's hypoallergenic. It is also soap-free and dye-free.
Testimonies: 
This body wash helps to replenish and lock in our skin's natural moisture, bringing about a healthier appearance. If you're sensitive to strong smells, give this mild scented wash a chance.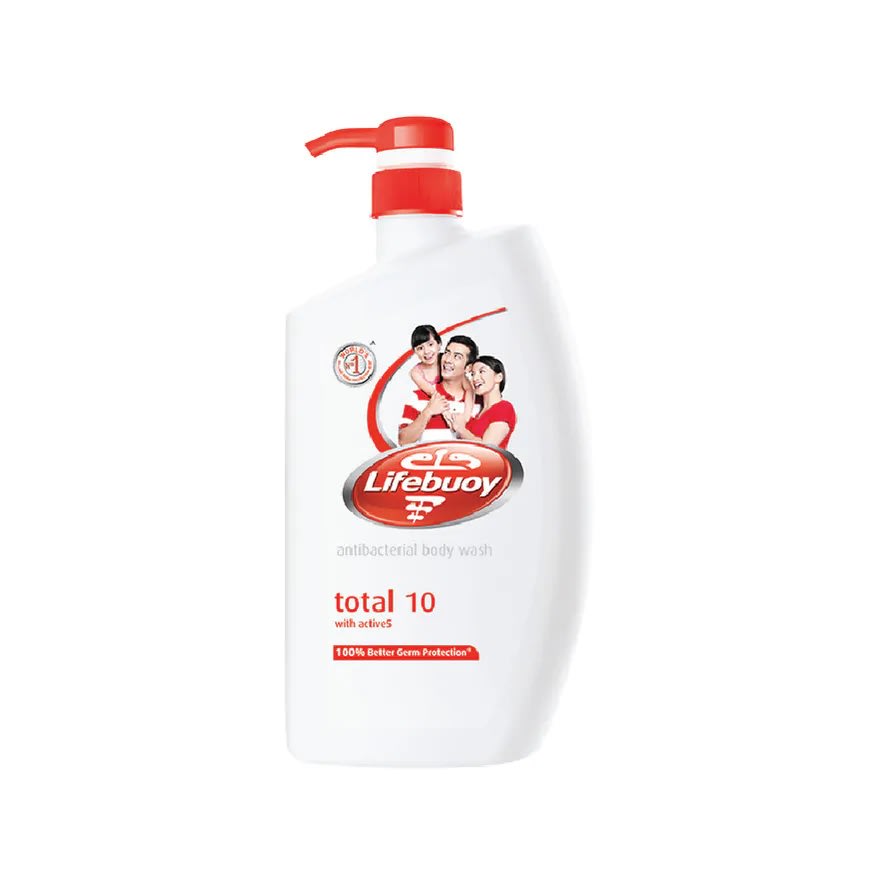 Check Lifebuoy Total10 Antibacterial Shower Gel price below:
add_circle
Anti-bacterial
With germs and bacteria surrounding us in our environment, we have been told of the importance of maintaining good personal hygiene to prevent all kinds of infections. Aside from washing our hands regularly, the products we use on our bodies is just as important. Keep the germs away with this one.
Features:
Lifebuoy's patented ingredient, Activ Silver provides protection 10 times better protection against germs. Parents will be happy to note that this body wash is also suitable for kids.
Testimonies: 
Known as the world's Number 1 Germ Protection Soap, it leaves your skin feeling clean and refreshed. Its rich lather penetrates your pores to effectively remove germs.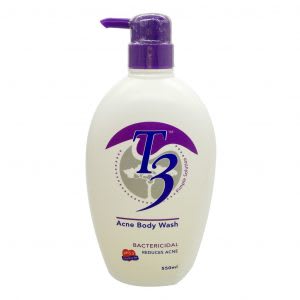 Check T3 Acne Body Wash price below:
add_circle
Eliminates bacteria
Acne can be frustrating and may affect one's self-esteem. It can appear on any part of the body and sometimes results in scarring if not treated properly. Banish you acne woes with this body wash.
Features: 
The T3 Acne Body Wash is formulated with Australian tea tree oil which has anti-inflammatory properties and works to unclog pores. It also contains a bactericidal agent which is effective against bacteria. Last but not least, it has glycerin in it which reduces the loss of moisture. 
Testimonies:
It has a soothing scent and has a balanced pH of 5.5, making it suitable for all skin types. Reducing acne without compromising on moisture, you'll step out of the shower with soothed and calmed skin.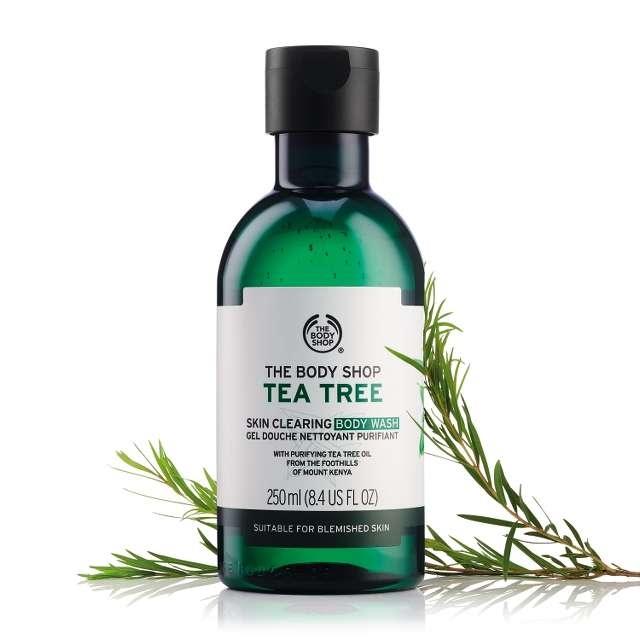 Check The Body Shop Tea Tree Skin Clearing Body Wash price below:
add_circle
Scent is not feminine
Hey lads, wondering which body wash to get? Consider adding this body wash to your shower routine!
Features: 
Men tend to have oilier skin compared to women so picking the right body wash that cleans effectively is important to ensure healthy skin. Tea tree is known for its antiseptic and anti-fungal properties – it helps reduce rashes, skin infections, and body acne. That's not all – this body wash promotes healing and repairs blemishes and old acne scars as it has an antibacterial element in it. 
Testimonies: 
It combats breakouts and soothes skin.Coming home after a long day and having a refreshing shower can't get any better when you have a body wash ensuring your skin is cleansed.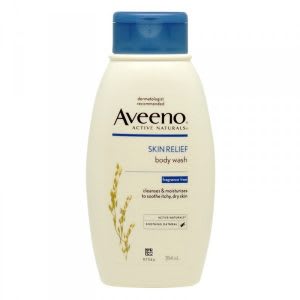 Check Aveeno Skin Relief Body Wash Fragrance-Free price below:
add_circle
Hypoallergenic
Tired of constantly wanting to scratch every part of your body? Bid that overwhelming itch goodbye with the Aveeno Skin Relief Body Wash.
Features:
With ACTIVE NATURALS® Colloidal Oatmeal and rich emollients, the Aveeno Skin Relief Body Wash is a hypoallergenic formulation that soothes itchy, dry and sensitive skin. It is dermatologist recommended and  fragrance free.
Testimonies: 
Users agree that this is a great choice if you suffer from dry and itchy skin as it leaves your skin moisturised and soothed. Being soap-free, it is mild enough for daily use while still effectively cleansing your skin. Look forward to softer skin with use of this body wash.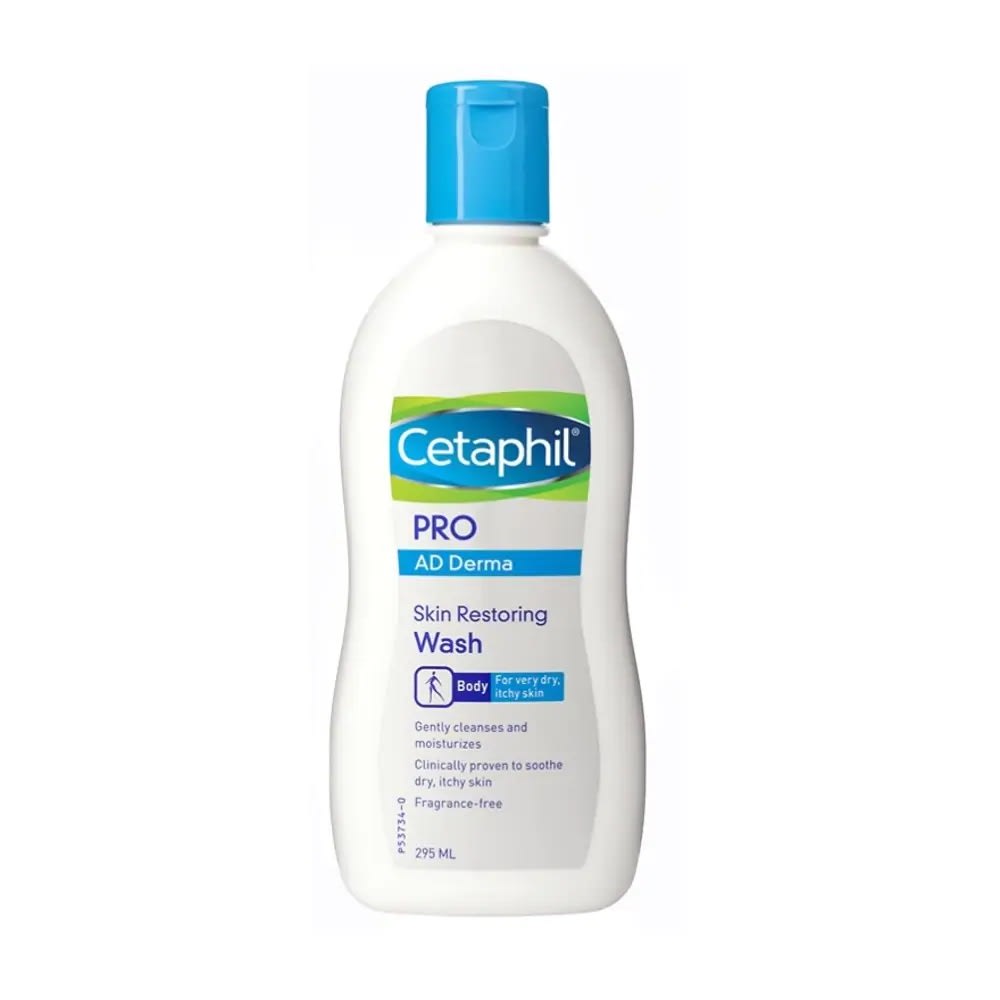 Check Cetaphil Restoraderm Body Wash 295ML price below:
add_circle
Relieves irritation
add_circle
Even safe for babies(3 months old and above)
Eczema can be a huge hindrance to our daily lives, from the constant itchiness and the dry patches to the lasting scars it may leave on the skin. If you're looking for a product that can help relieve those concerns, this body wash may be just the solution for you.
Features: 
This soap-free formulation is clinically proven to soothe dry and itchy skin that is associated with eczema or atopic dermatits, while cleansing and moisturising. It utilises patented Filaggrin technology that provides hydration that is essential in building and strengthening the skin barrier, and Miracare technology that offers a nourishing rich lather that also works to replenish moisture. Being unscented and hypoallergenic, it is even safe for use on babies as young as 3 months old. 
Testimonies: 
Users testify that it effectively relieves redness and itchy skin, keeping flare-ups in check. It cleanses well without aggravating the skin or further stripping it of moisture.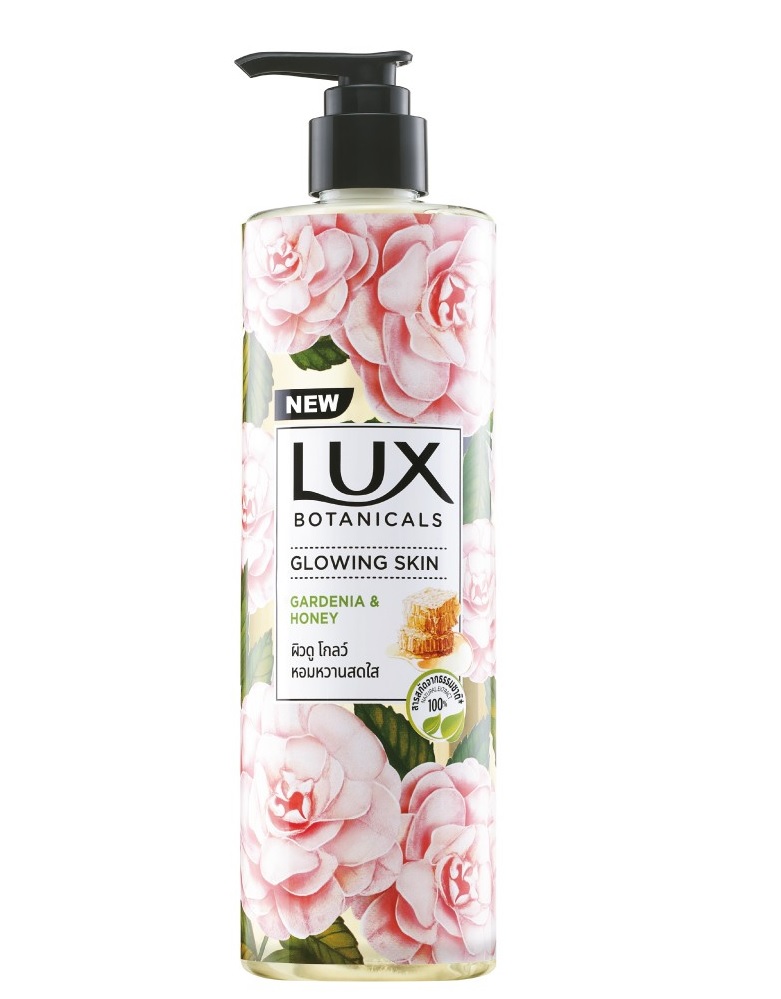 Check LUX Botanicals Glowing Skin Body Wash price below:
remove_circle
Contains alcohol which may be harmful for some
When we choose the products which come into contact with our skin, it is certainly best to look at those containing natural ingredients. Our skin has the ability to absorb the chemicals from our body wash products and that can be harmful to our skin's natural lipids, causing imbalance to the natural oil we have in our skin. If you're looking for one that helps maintain moisture while eliminating bacteria, this could be it. 
Features: 
This body wash is made up of natural extracts without the presence of parabens, colourants and silicones which may potentially cause rashes and blisters on the skin. For those with sensitive skin, note that it does contain alcohol. Not to mention, the packaging is 100% recyclable. We love to see it!
Testimonies: 
This body wash has been in the market for years, known for its consistent good reviews. It leaves a sweet fragrance that isn't overbearing. A little goes a long way as all you'll need is 1-2 pumps.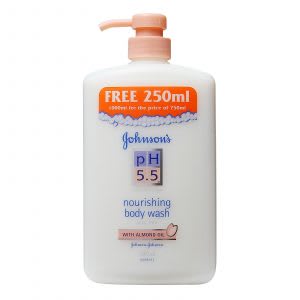 Check Johnson's pH 5.5 Body Wash Almond Oil price below:
add_circle
Retains moisture
add_circle
Pleasant scent
The JOHNSON'S pH 5.5 Body Wash Almond Oil is definitely a steal at a reasonable price and is widely available.
Features: 
JOHNSON'S is usually associated with baby products but this almond oil-infused body wash is suitable for all ages! Its neutral pH level helps to maintain the skin's natural moisture level and the almond oil unclogs pores. It's dermatologically tested so trust that it is a safe and gentle formulation.
Testimonies: 
This formula will make your skin feel as smooth as a baby's bottom! It has a lovely, relaxing scent that isn't overpowering. Say hello to healthier skin!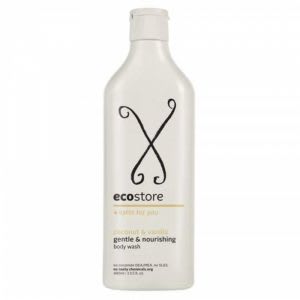 Check Ecostore Body Wash - Coconut & Vanilla price below:
Trying to live a more organic lifestyle? The Ecostore BODY WASH - Coconut & Vanilla might be a good choice.
Features:
Besides its incredible smell, this plant-based formulation gives you healthier and more beautiful skin. Vanilla has anti-aging benefits as it is rich in antioxidants and is effective for the treatment of acne as it also has antibacterial properties. 
This body wash is made with ingredients that won't strip your body of its natural protective oils and layers. Plus, the bottle is made from renewable sugarcane plastic that is completely recyclable!
Testimonies: 
Wash away the stress of the day with the warm and tropical scents of vanilla and coconut! You'll be reducing your carbon footprint as sustainable production is practised.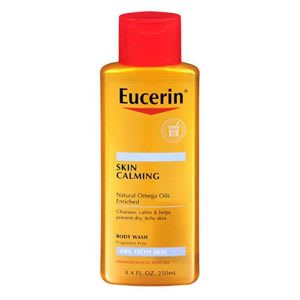 Check Eucerin Skin Calming Body Wash price below:
add_circle
Prevents dry skin and itchiness
add_circle
Combats irritation
Do you have dry, itchy skin that's uncomfortable? Brush these concerns aside with the Eucerin Skin Calming Body Wash.
Features: 
The soap-free formula assists in ensuring that the skin does not experience itch and over-drying on the skin during cleansing. With a mixture of omega oils and natural lipids, this dermatologically tested wash will ease your discomfort, leaving your skin feeling calm and soothed. It is also dye and fragrance free, which makes it safe for children too. 
Testimonies: 
This product helps to maintain moisture levels in the skin and prevents irritation. The mild lather rinses clean without residue. Sayonara flaky skin!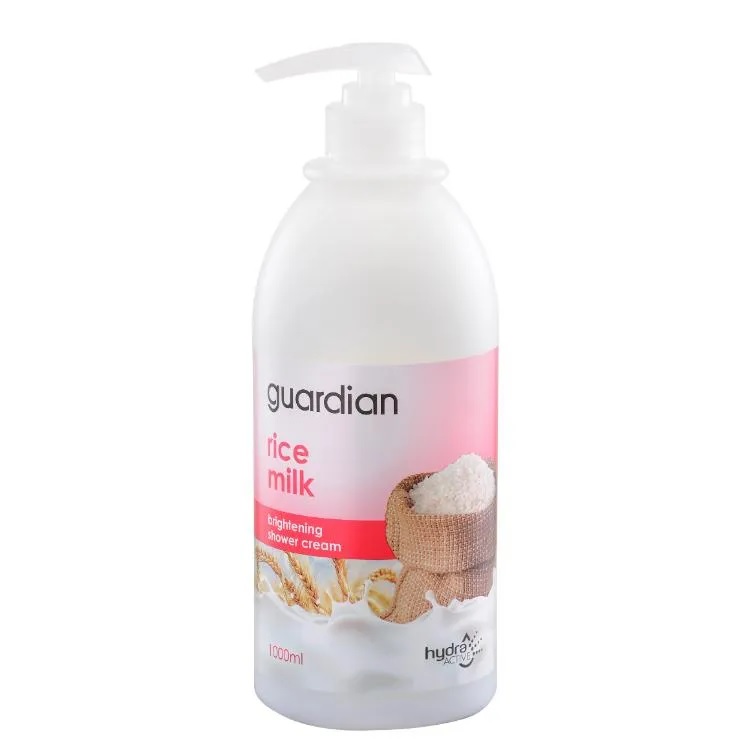 Check Guardian Rice Milk Brightening Body Wash price below:
add_circle
Good value for money
Mirror mirror on the wall., whose the fairest of them all? Give Snow White a run for her money with this brightening body wash.
Features:
This soap-free shower cream contains rice milk extract which has antioxidant properties that work to brighten skin, and glycerin which retains moisture in the skin. Plus, it is a pocket-friendly solution, at just RM11.00 for 1 litre.
Testimonies: 
Obtain radiant skin with consistent use of this body wash. It is a triple-threat; cleansing, moisturising and brightening your skin.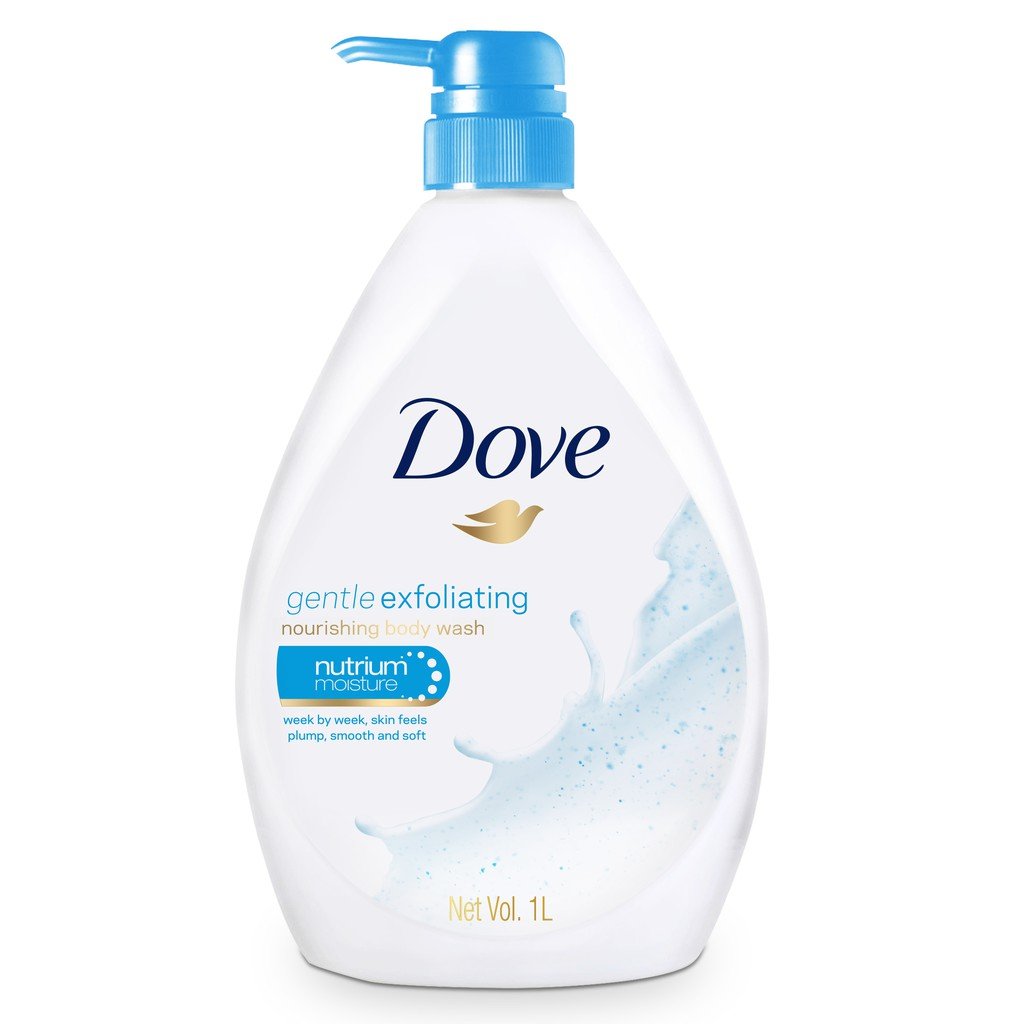 Check Dove Shower Gel Gentle Exfoliating price below:
add_circle
Mild enough for daily use
add_circle
Pleasant fragrance
Exfoliating is the key to better and smoother skin texture. Though some exfoliators may be too harsh and result in irritation, this one won't.
Features: 
This is a mild cleanser that includes Dove's NutriumMoisture™ technology, infused with rice bran oil which is a blend of lipids and glycerin that are identical to natural moisturisers in the skin. It provides nourishment while the exfoliating beads buff away dead skin.
Testimonies: 
It is best to gently massage it over the body in circular motion while the exfoliating beads work magic on your skin. Its gentle formula makes it suitable for daily use and is unlikely to cause irritation. Dove claims that you can look forward to softer and smoother skin after just one shower.
---
What is the difference between body wash vs soap vs shower gel?
The most notable difference between the three is the form they are in and how they come in contact with our skin. Body wash and shower gel tend to be used interchangeably. While both are liquid cleansers, shower gel tends to have a thinner, "gel-like" consistency that is less hydrating compared to body wash which usually contains more moisturising ingredients. On the other hand, bar soaps are more of a traditional-harsher on the skin method.
Related articles