A computer mouse is something that helps to make our lives easier by being able to navigate with the kind of precision that we require. Some people prefer to have a mouse dedicated to their work, and another one especially for gaming, whereas some prefer sticking to using one mouse for all occasions.
Anyhow, a mouse can be quite personal as every individual has a different need and expectation for a mouse. Buying a suitable one is very important for you'll probably be using it for a number of years.
6 Best Computer Mice in Malaysia
Check Razer DeathAdder V2 price below:
add_circle
Great customisation options
add_circle
Improved cable in comparison to previous models
add_circle
Suitable for most grips and hand sizes
remove_circle
Not the best for portability
For all of your gaming needs, the DeathAdder V2 is touted as one of the best due to its suitability for most games, whether it's an FPS or an MMO.
Features: 
Starting with its design; its curve is made to let the palm of your hands rest naturally so that it doesn't ache easily. Playing more into your comfort is the fact that there are rubber side grips and 8 programmable buttons on it to let you customise and add your own shortcuts for your games.
The mouse also has Razer's Focus+ Optical Sensor, which is rated to have a True 20,000 DPI, allowing for accuracy of cursor movement even if you lift or shift the mouse just slightly. In fact, the mouse has a CPI range of up to 650 inches per second, that it's one of the top mice in its class with a 99.6% resolution accuracy. 
Performance:
With its optimise mouse switch that's set to offer the durability of up to 70 million clicks, users remarked about how comfortable and lightweight the mouse is to use.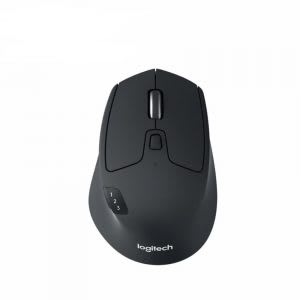 Check Logitech M720 Triathlon price below:
add_circle
Long battery life
add_circle
Comfortable to be used for a long time
remove_circle
Only AA battery accepted (no charging)
Our thoughts on a good wireless mouse are that it should be light, responsive and have a long-lasting battery. It just so happen that the M720 Triathlon possesses these very traits.
Features:
Whether you are connecting the mouse to your computer via Bluetooth or the wireless nano receiver, you'll get seamless connectivity that's lag-free. For your convenience, the mouse has customizable buttons for you to optimize your efficiency while working with various programmes.
Moreover, the HyperFast Scrolling wheel can offer quick and granular scrolling all the while being able to stop with high precision. Not forgetting, the battery life is an extremely long one at 24 months. Once that's over, just switch out for another single AA battery.
Performance:
For the most part, the mouse has been said to be very comfortable to use, with responsiveness being tactile and that switching connectivity between devices is quick.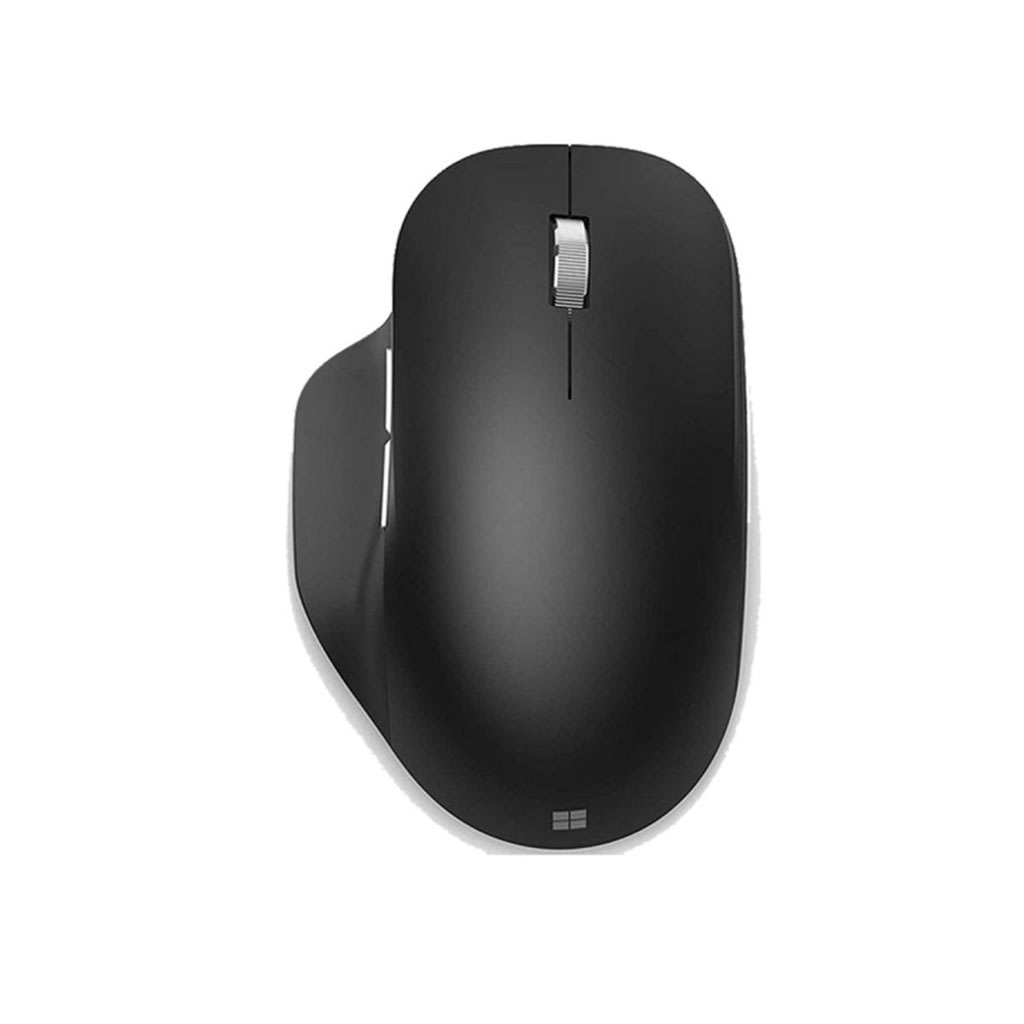 Check Microsoft Bluetooth Ergonomic Mouse price below:
add_circle
Acceptable battery life
add_circle
Lightweight and comfortable to use
add_circle
Aesthetically pleasing; comes in many colours
If you're looking to have a good grip on your wrists especially for when you work long hours, you'll need an adequate ergonomically designed mouse. 
Features:
The Microsoft Bluetooth Ergonomic Mouse has a soft easy-to-grip thumb rest that ensures you place your hand on it in a natural position. Near it, there are 3 buttons that are fully customisable for you to perform specific functions with, making navigation much easier.
Speaking of navigation, the mouse is complete with a machined aluminium scroll wheel for precise navigation and a Teflon base that offers a precise tracking sensor. The latter allows for smooth gliding across several types of surfaces.
Performance:
On top of its curved body design, the mouse is also quite lightweight and should fit most hand sizes and users as well for all-day comfort. Moreover, battery life is decent at up to 15 months before the batteries need to be changed.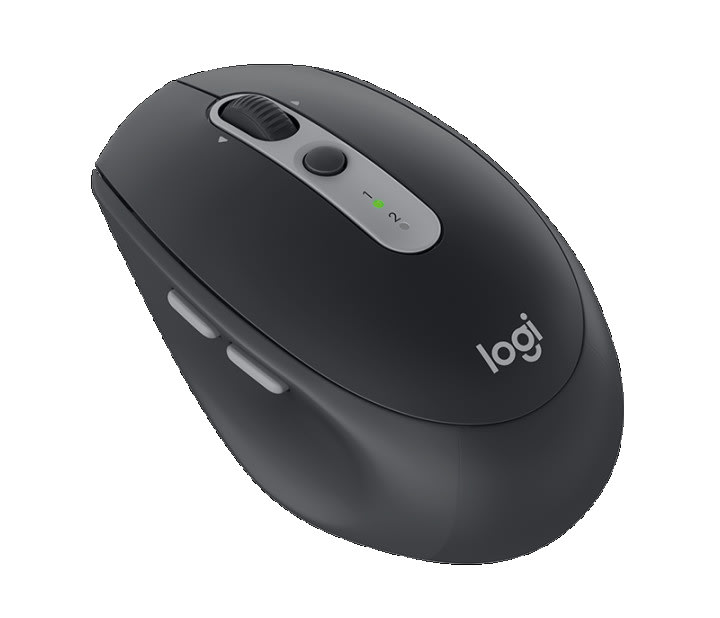 Check Logitech M590 Multi-Device Silent price below:
add_circle
Suitable for quiet environments
remove_circle
The grip on the mouse might not be as strong
We understand if you don't want to bring your gaming mouse to work due to its weight or flashy look. Likewise, we also understand if you hate your current mouse for work just because it's not accurate, or it's noisy.
Features:
Like its namesake, the Logitech M590 Multi-Device Silent is known for being a silent mouse with a good design for a comfortable grip. Speaking of which, the mouse has curved edges, along with a clean and minimalist design that's suitable for use in the office. Need more navigation capabilities, there are buttons at the side to help with scrolling.
Not forgetting; the M590 has Logitech flow support, which lets you copy-paste in between multiple devices. This is a great productivity tool support that any computer user will welcome.
Adding more charm to the Logitech M590 is its tactile click and durable hardware, so this mouse should last you quite a while. 
Performance:
In short, the Logitech M590 is a great multi-tasking mouse that not only offers a comfortable use of it, but also a silent user experience and good value overall.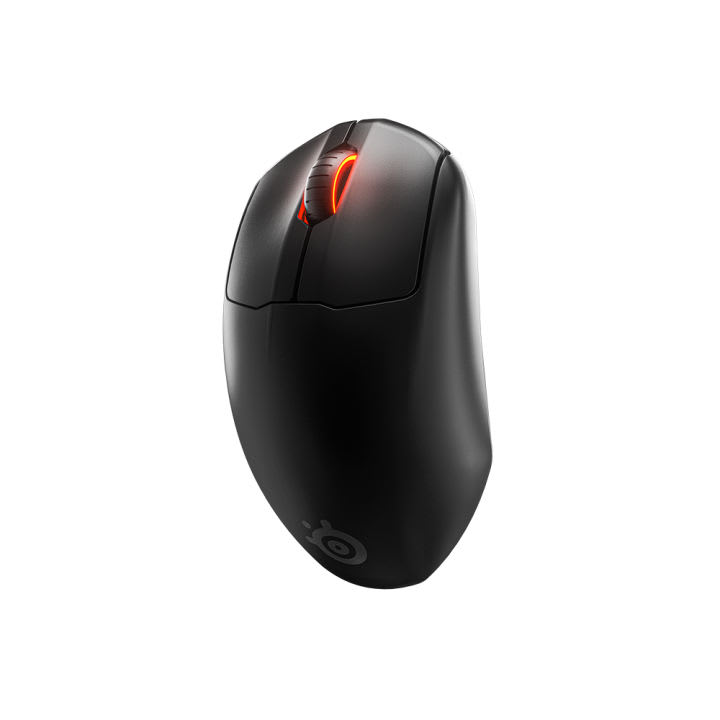 Check SteelSeries Prime Wireless Pro Series price below:
add_circle
Durable build; suits claw grip really well
add_circle
Great wireless connectivity
add_circle
Fast charging capabilities
What's important besides a gamer's skill when it comes to fast-paced games like battle royales and especially shooters? Low input lag. This means registering your actions done via your mouse to commanding actions in-game as fast as possible. A higher input lag means a slower response.
Features:
To offer you the best performance possible, the SteelSeries Prime Pro has lightning-fast Prestige OM switches and a TrueMove Air gaming sensor to give you an unparalleled click performance that matches pro-levels and accuracy without your mouse suffering from your claw grip.
You read that right; the infamous claw grip among FPS gamers will be fine on this mouse as it is designed for this grip.
Continuing on the mouse, it's also designed with Quantum 2.0 Wireless in order to ensure a lag-free gaming session thanks to its dual-channel optimization. Low on battery? Each charge of the Steelseries Prime Wireless Pro promises about 100 hours worth of gameplay. 
Performance:
While the mouse is not exactly cheap, its performance is said to be even better than many more high-end mice in the market. While its design is not flashy, but it promises a fulfilling gaming journey with you due to its solid and sturdy build.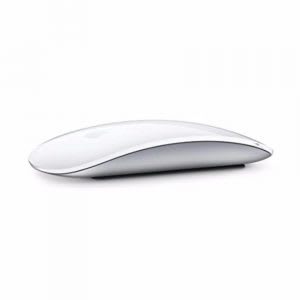 Check Apple Magic Mouse 2 price below:
add_circle
Seamless connectivity process
add_circle
Bluetooth connection is accurate with little to no lag
add_circle
Users can perform trackpad actions easily on this mouse
remove_circle
Does not have the best ergonomic design
MacBook and Mac users know that their computers lack USB ports for using the likes of a mouse with a dongle hub. With that, Apple has the Magic Mouse 2 that'll connect to your computer without the need to use any USB ports.
Features:
The Apple Magic Mouse 2's design showcases simplicity but with practical functionality. For starters, unlike regular mice, this one can be used to perform shortcut tasks just like how you would on a MacBook trackpad. That means being able to quickly swipe between web pages using the Multi-Touch surface with less resistance at the same time.
In terms of connectivity, it'll automatically pair with your Bluetooth enabled Mac with OS X v10.11 or newer. And with just a rechargeable battery inbuilt, a single charge can last you for over a month.
Performance:
Aside from the seamless connection, the mouse does not have the most ergonomic design and may cause certain hand sizes (the bigger ones) to cramp if one avoids taking breaks.
Related articles: