The Lazada Big Baby Fair  is back! With collaborations with brands like Fisher-Price, PediaSure, and Drypers, you should be expecting only the best deals on toys, baby gear, and clothes. From the 28th of March until the 1st of April, you'll be able to get your necessities and save for that much-needed holiday... because even parents need vacations sometimes!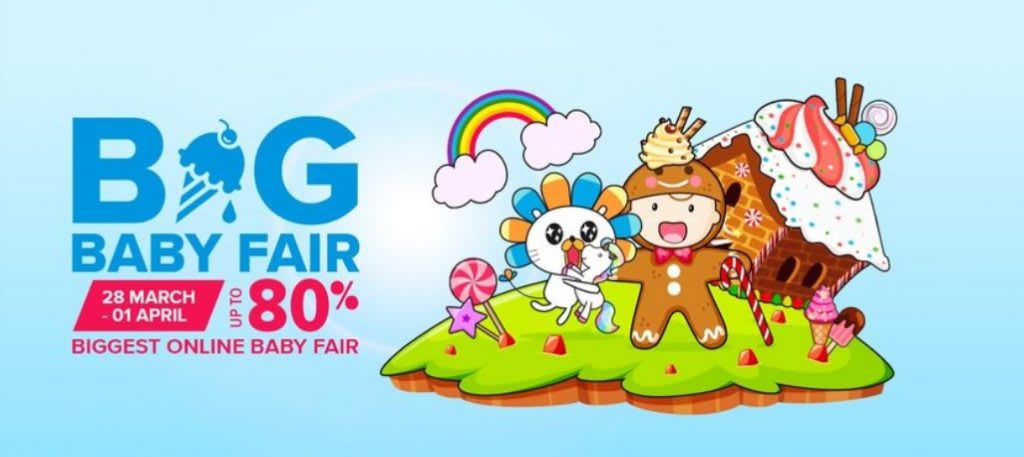 There are discounts of up to 80%, flash sales, and discount and deal vouchers so that you can save while you spend. The icing on the cake? Free shipping!
How About The Free Merchandise?
Okay, now let's get to the good part. With some help from the good guys at Lazada, we have one Philips Avent Set (1 x PA classic + Feeding bottle 9oz/260ml, 1 x Silicone Teaste 6M + 4H, 1 x Soother 6-18M Fashion FF Boy, 1 x Thermabag Red) worth RM 183 to give away, and two Lazada vouchers worth RM 100 each! Who knows; you might be one of the lucky three!
Simply: (1) insert your email, and (2) answer the question below correctly. Done - now all you need to do is wait for the winner announcement. This contest ends 1 April 2018, 10pm so do hurry as time is ticking! Read the full terms & conditions here.
[contact-form-7 id="11382" title="Search for the Stars Contest"]