Camera bags and cases make it so much easier to carry your camera and accessories whilst providing additional protection for your equipment from the elements, drops, dust and dirt. There's a wide range of camera bags and camera cases available on the market which must be chosen carefully to fit your camera model and usage requirements.
DSLR or mirrorless cameras have interchangeable lenses which require greater thought when choosing a bag or carry case, digital photographers also may find the need to lug around a laptop at times, so you may want to factor this in when going mobile. All in all, we've tried to include as many kinds of camera bags and cases to cater to different needs and help with your decision.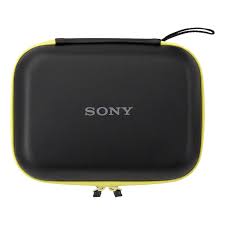 Check Sony LCM-AKA1 Water Resistant Case price below:
This case was made by Sony for the Sony Action Cam and its accessories to keep them in total safety. This case provides a compact semi-hard water-resistant case that is fully equipped with straps and extra pockets in the interior to keep your kit safe and secure even during outdoor activities such as hiking. This is an ideal case if you have an action camera as it fits like a glove and provides comprehensive protection for your camera and accessories.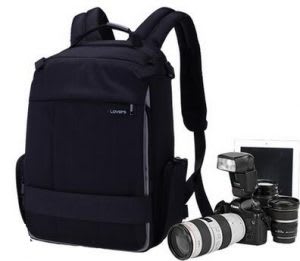 Check Loveps LP-BS1026 Camera Bag price below:
The Loveps LP-BS1026 Camera Bag case is a backpack carrier crafted from water-resistant nylon and polyester material with a padded interior to keep your camera, accessories, as well as any other sensitive electronics you have safe and dry. On top of that, there are also quick access compartments to keep important items such as extra batteries or memory cards easily reachable.
Check Nikon Triangle Bag Camera Case price below:
The Nikon Triangle dSLR bag case was designed for Nikon dSLR cameras although it will fit other makes as well. The bag is durable and features a padded interior to keep your camera and accessories safe from bumps and scratches. Additionally, the twin zip locks the case tight and can be padlocked for extra safety.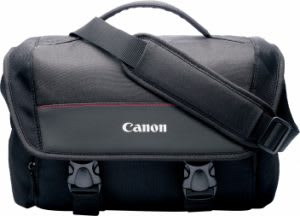 Check Canon RL CL-03M Classic Camera Bag M For EOS 7D price below:
Canon makes great cameras, from pocket digitals to DSLR, but not many people know they also make a great range of camera bags. The classic RL CL-03M is a fine example of a remarkable Canon bag. If you look hard you will see that a lot of thought went into the design with the tough base feet, secure clasp, adjustable compartments, front and side pockets, this one has got you covered for all occasions.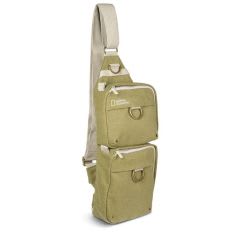 Check National Geographic Earth Explorer Sling Bag - NG4475 price below:
This is something I would get personally; it is rugged and practical at the same time. The National Geographic Society knows what outdoor photographers need, all the input from their award-winning photographers throughout the decades have been channeled into products such as the NG4475.
As a result, you get a camera bag that is built to carry your dSLR or mirrorless camera and extra lenses in absolute safety. Its designated protective zones are built with extra padding for the most sensitive items including the camera body. Despite being tough, the bag itself only weighs half a kilogram and is spacious enough for your kit plus any additional personal gear.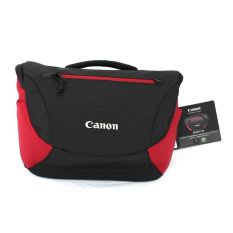 Check Canon Original Messenger Camera Bag CB-M12110 price below:
This is the second entry from Canon in our list. Like other Canon camera bags, the CB-M12110 is well-designed and sturdy with attention to detail in the placement of compartment padding. Some photographers prefer to use a messenger bag, and this is one of the best products in that category.
The polyester and nylon construction ensures durability, while the cushioned interior with dividers keeps your camera body and accessories safe. Besides that, the padded shoulder strap and easy top handle mean you won't feel tired even when lugging this along for long trips.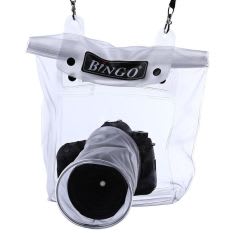 Check Bingo WP056 Camera Underwater Diving Bag  price below:
This is an interesting item which looks like a simple zip-lock bag. If you have a backpack or carry bag you like but isn't built specifically to carry your camera, you might be interested in the Bingo WP056. This protective case slides over your dSLR camera and also provides a protective sheath for the lens, instantly providing added safety and water-resistance for your camera. The camera can be used with the bag on, so you can leave the camera in the bag at all times for convenience.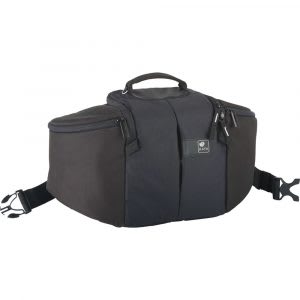 Check HandsFree-495 DL Waist Pack price below:
Want to go hands-free? Invest in this waist bag from Kata! This handy camera bag holds your dSLR in top grip position, so it's easy to grab and shoot. Don't let its size fool you, this bag can hold two additional lenses, a flash, and even your water bottle! On top of that, it also comes with a built-in rain cover to protect you gear from the elements.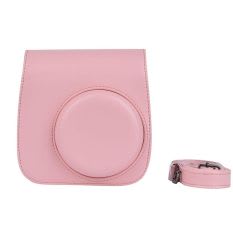 Check Retro Camera PU Bag For Fujifilm Instax Mini 8 price below:
If you're a lady and own a Fujifilm Instax Mini 8 camera, this is the case for you. This value for money PU leather case keeps your camera safe at all times and looks super stylish at the same time. It even comes with an adjustable strap to carry it as a sling if preferred.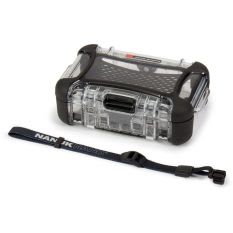 Check Nanuk 320 Nano Series Waterproof Small Hard Case price below:
If you want a hard case for your compact camera, the Nanuk Nano is made from ultra-tough polycarbonate and rubberized interior cushioning, which will protect your camera from drops, bumps and other mishaps. This case is water-resistant, so you can carry it around even in the pouring rain.
The Nano is even designed for extreme temperatures of between -29 to 60 degrees Celsius to keep your gear safe at a regulated temperature even in frigid or roasting temperatures. It comes with a smart strap and six different attachment points for endless variations of fastening and carrying options.
Disclaimer: The pricing shown is just a good indication of how much these products are worth. The prices could change based on the e-commerce promotions that are going on. If some of the products are not available, do email us at [email protected]. Thank you!