Nowadays, most stores, supermarkets and eateries have restricted the use of plastic bags to care for the environment. The use of tote bags makes carrying items, such as your shopping goods and groceries more convenient and practical due to this implementation. 
A tote bag's large capacity provides you with ample space to place various of your belongings. That said, if you've been looking for everyday tote bags, we've listed a list of trendy and branded tote bags that you can find, for both men and women.
List of Best Tote Bags in Malaysia 2023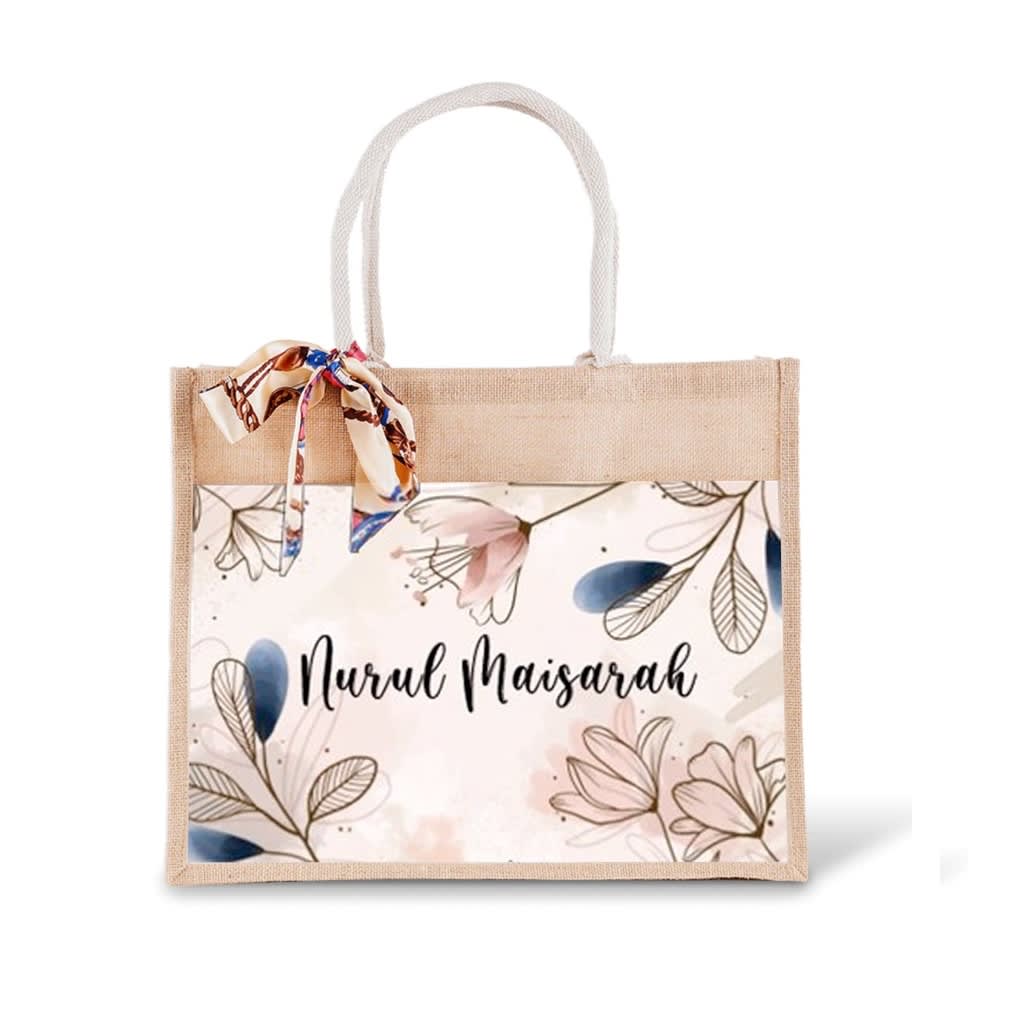 Check Mumuku Limited Edition Jute Tote Bag price below:
add_circle
Various designs
add_circle
Made with cotton pedal handle
Overview          
Now here's one tote bag that's worth a shoutout! Fancy getting your bag customised? This is it. Mumuku tote bag looks elegant and is suitable to wear for any occasion. Against its background of various designs, you can have your name printed in the middle of the bag. 
Besides, it comes with a cotton pedal handle that's smooth and comfortable to hold. Moreover, its additional canvas pocket provides extra space for you to place your belongings.    
Details
Comes in multicolours and with various patterns   

Can be customized with your name on it
Who is this for?  
This customizable jute tote bag is great for all you mums out there! Durable and waterproof, this bag can store various of your belongings; either personal or your kid's water bottle and snack foods. Plus, it also makes a great sack to carry along your light grocery shopping!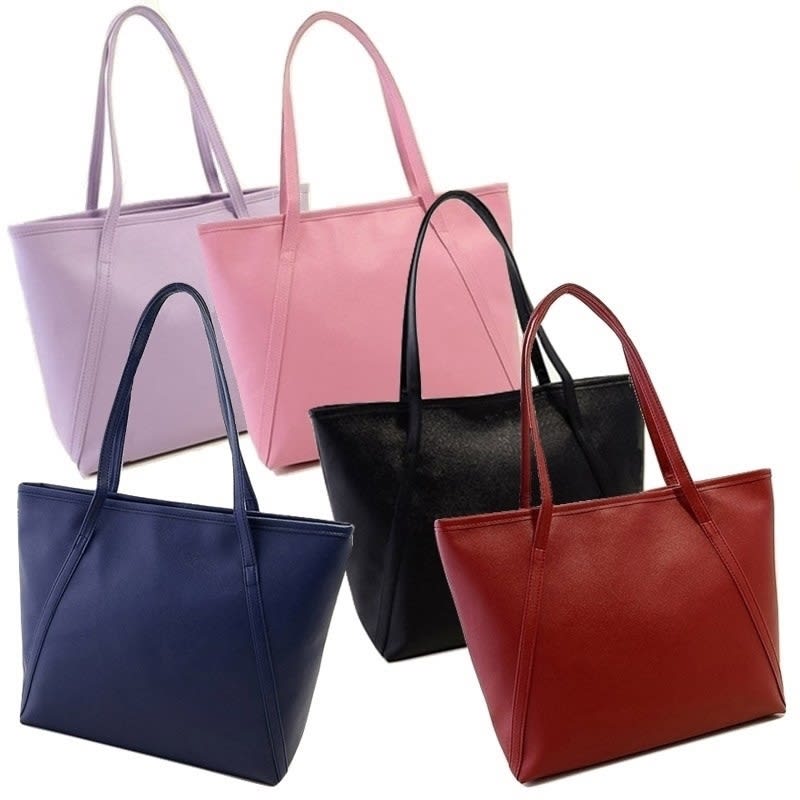 Check GRIMO Casual Zip Tote Bag price below:
add_circle
Assorted colours
Overview   
Made of durable PU leather, this tote bag by GRIMO is huge, measuring 40x34x13cm. The choice of material prevents it from getting dirty easily. Plus, it's also easy to clean as well. Its handle feels firm and comfortable which makes carrying it feels easy on your shoulder. 
Details
Plain and simple design  

Has a large capacity

Comes with a firm handle
Who is this for?  
Plain-coloured tote bags are what make them versatile such as this one easy to pair with almost any outfit! Being soft to the touch as well as available in assorted colours are some of the highlights of opting for this bag.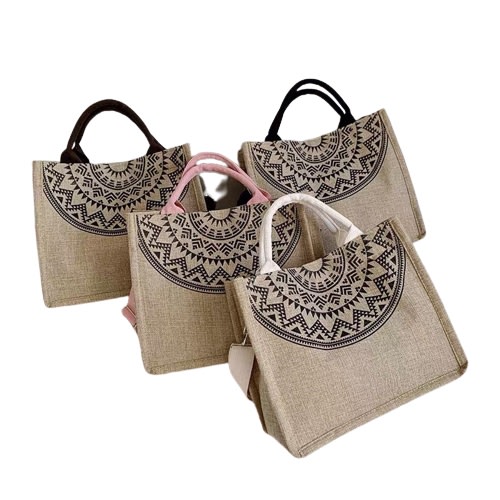 Check Jute Shoulder Tote Bag With Adjustable Strap price below:
add_circle
Large capacity
Overview 
Designed with a large capacity, this tote bag can fit numerous items. It has a built-in snap closure that makes it easy to seal your bag. Not only that; you can choose to wear this tote bag in 2 ways. Either carry it on its short strap or long shoulder strap, whichever suits your comfort.
Details
Assorted coloured-handles 

Made with jute material 

Choices of 2 strap lengths
Who is this for?  
Users praised this tote bag's aesthetics. It also feels soft to the touch. Though the bag doesn't have a large capacity, it's still suitable to be used as a handbag. Plus, there is inner lining as well to help give the bag a better structure.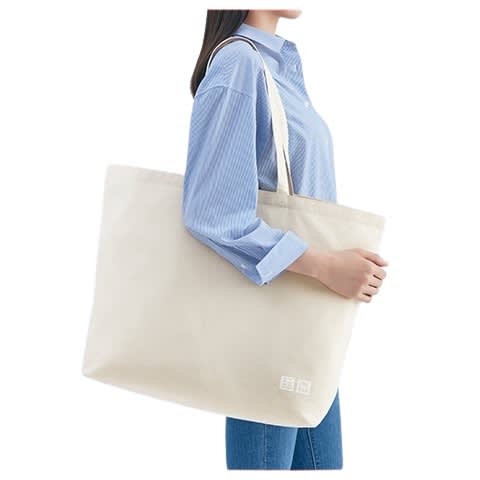 Check UNIQLO Eco-friendly Tote Bag price below:
add_circle
Large capacity
Overview 
UNIQLO's tote bag is both reusable and environmentally friendly. What's not to love about that? This one's lightweight and can be folded into a smaller size which makes it practical to carry and pack along anywhere. 
The bag comes in a choice of 2 sizes to give you the privilege of choosing which would best suit your preference. Adding to that, its simple design simply goes along with almost anything! 
Details
Reusable and eco-friendly 

Made with 100% cotton material 
Who is this for?  
Thanks to its large capacity, this tote bag is ideal for travelling as it can fit your clothes, toiletries or shoes even. It can also serve as a hand carry to place your necessities such as a sweater, water bottle and many more on your travel. Since it's easily foldable, it can be placed neatly anywhere in your luggage.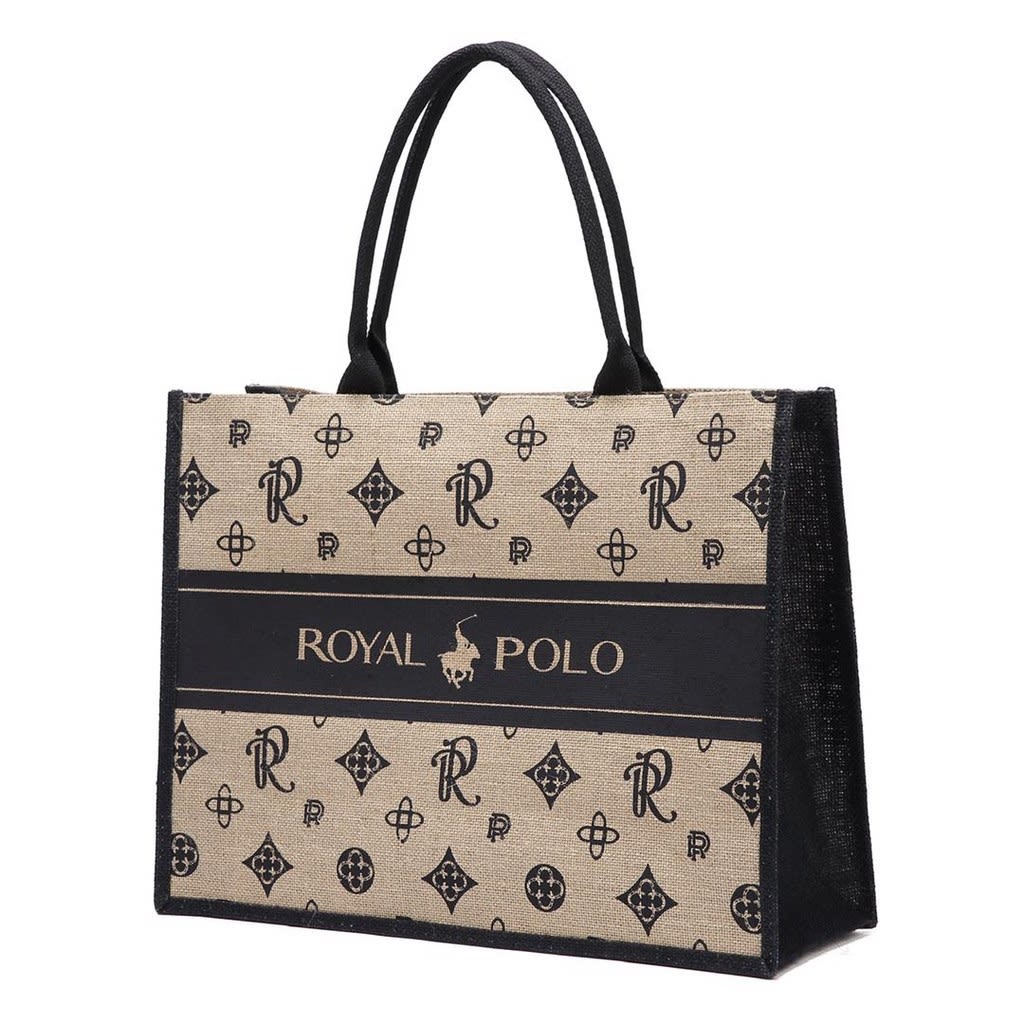 Check ROYAL POLO Book Canvas Tote Bags price below:
add_circle
Large capacity
Overview     
Enveloped in Jute Canvas, this black-khakis tote bag contains natural fibre that's extracted from the bark of the jute vegetable plant. It's also waterproof and that makes it even more long-lasting. Moreover, its monogram print of its brand Royal Polo is etched all around the bag giving it a classy look.
Details
Consists of 1 compartment 

Made from a natural fibre that's extracted from the bark of the jute vegetable plant
Who is this for?  
Without books and files in hand, you can feel at your most comfortable as you head to classes when everything else is loaded into the tote bag safely. Not to mention, this stylish tote bag will look uber cool as you walk around your college grounds.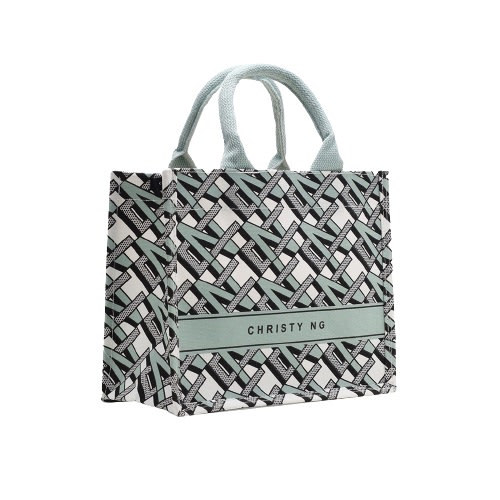 Check Christy Ng's Mini Canvas Tote Bag price below:
add_circle
Water-resistant
Overview 
If you don't need anything big but just a small tote bag that fits your necessary belongings, Christy Ng's tote bag is for you. This sage green tote bag is designed with a bold expressive signature of the brand's monogram pattern.
In addition, the bag's top handle features scaled-down prints of the interlocking Christy Ng's logo. Its water-resistant coating and canvas linings help keep your personal belongings secure and safe. 
Details
Eco-friendly 

Comes with a built-in snap closure
Who is this for?   
Large-sized tote bags can be bulky at times, so having a mini-sized one simply fits the convenience of it all. As cute as a button this bag is, it is still sizeable with its 12x25.4x23cm in dimension and that it can fit your handphone, small water bottle, purse and hand sanitiser perfectly! Better yet, it can even be made as a lunch bag.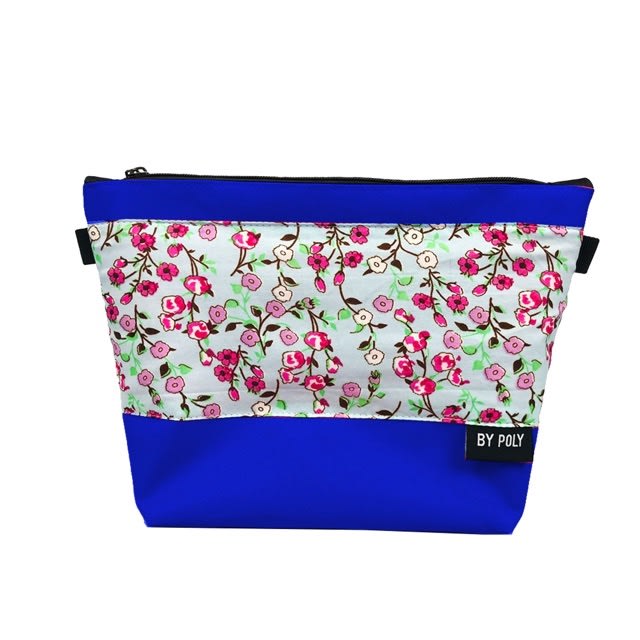 Check Poly Pac Interchangeable 2-in-1 Set Korean Style Ladies Tote Bag price below:
add_circle
The inner tote bag can be easily changeable
Overview    
This tote bag is what every woman would dream of having. It's a 2-in-1 set that features a tote and a pouch. What makes this tote bag unique is that its outer tote is transparent and comes with button closure. Meanwhile, the inner pouch comes in various designs and colours to appeal the design of the outer transparent tote.  Unlike the tote,  the inner pouch comes with zipper closure.   
Details
Comes in various colours and patterns    

Easy to carry around
Who is this for?  
Women's taste in fashion is constantly changing. That's why this fashion tote bag will simply delight all you stylish ladies! While you can maintain its outer transparent tote, its inner pouch can constantly be changed according to the design that fits your mood and style accordingly.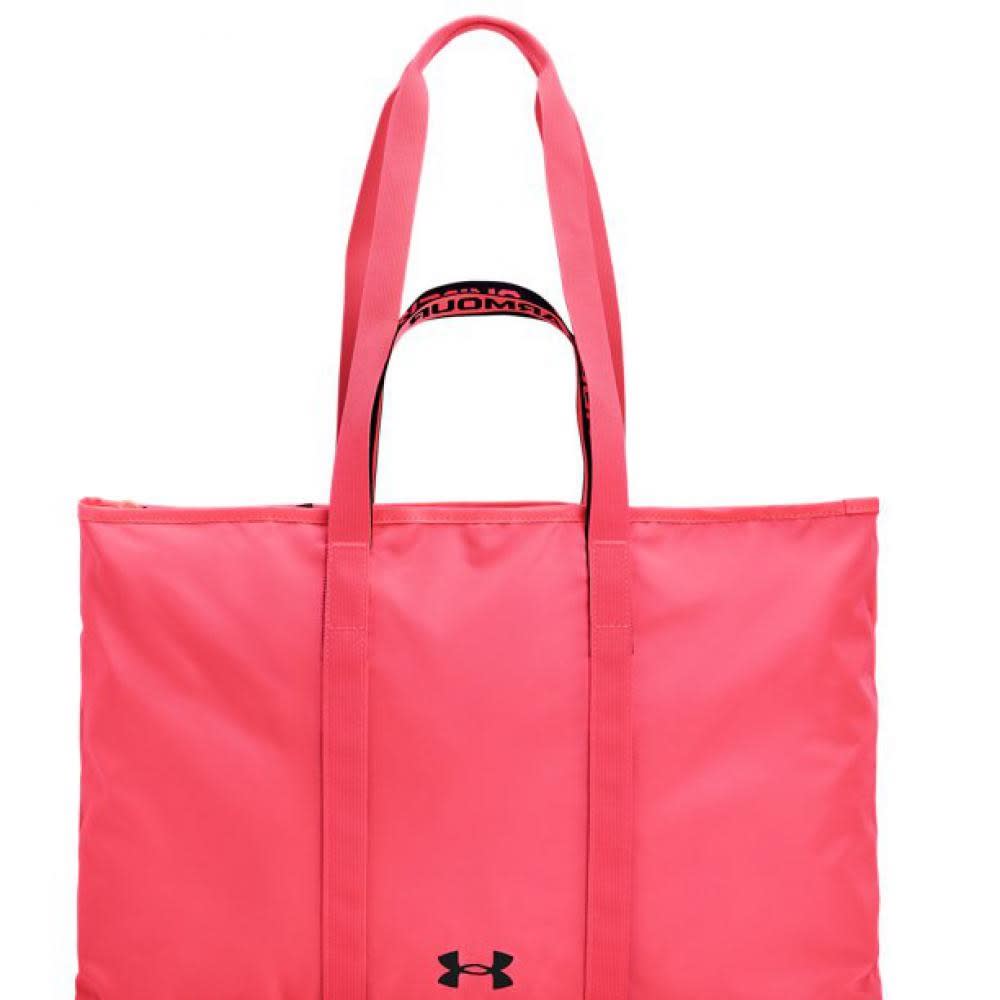 Check Under Armour UA Women's Favourite Tote price below:
Overview   
With a highly water-resistant surface, this bag's large main compartment offers a large capacity for you to fit a number of your belongings.  Not to mention, its double-webbing straps provide various ways to carry the bag either over the shoulder or hand carry. It also comes with internal pockets for you to keep your belongings tidy.
Besides, if you need extra space, this tote bag comes with a front slip pocket for quick and easy access to your necessities. 
Details
Consists of a zipper closure 

It's a one size fits all bag   

Made of 100% polyester 
Who is this for?  
You'd be delighted to take this oversized tote bag with you for your next workout, carrying the likes of heavy groceries and more. It's robust, lightweight and waterproof.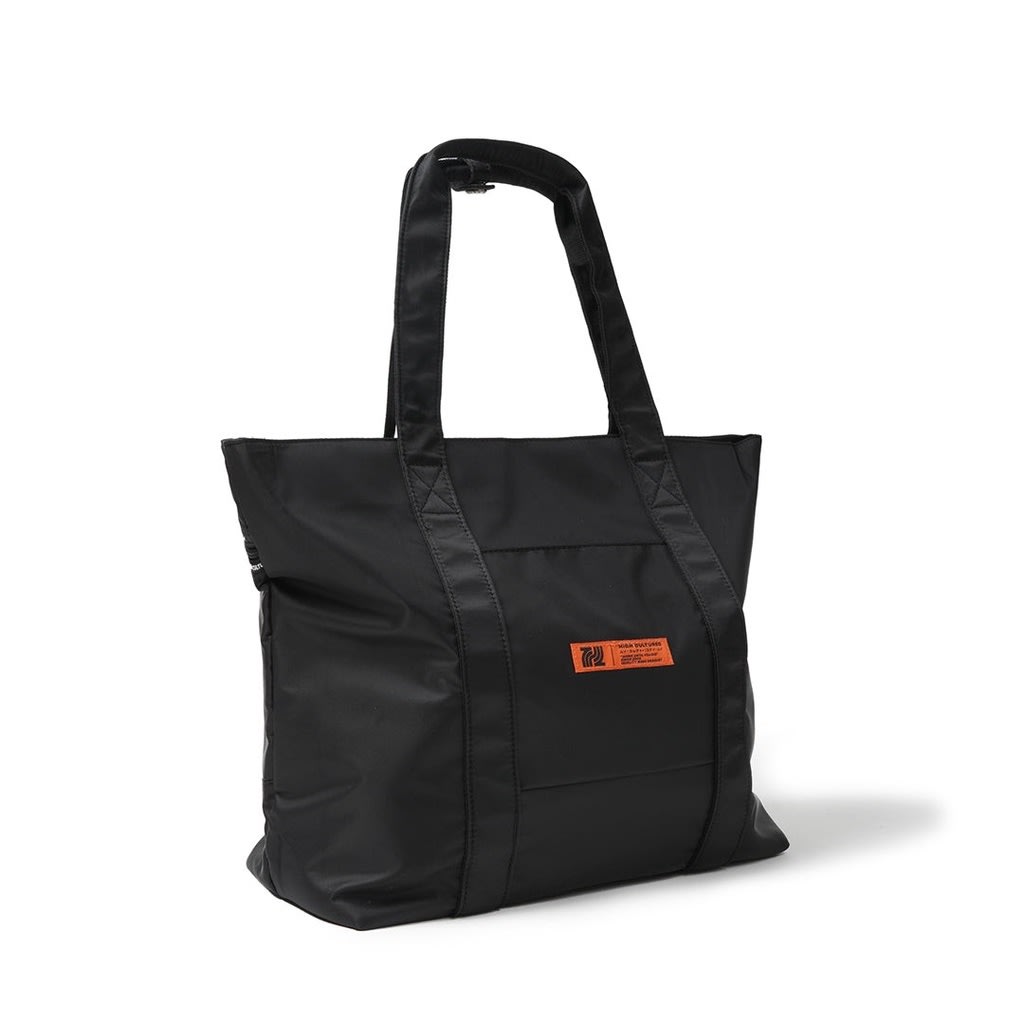 Check HIGH CULTURED® Sandstone Tag Tote Bag price below:
add_circle
Water-resistant
Overview 
Who says men should shy away from tote bags? Various stylish options are designed just for men. Like women, men too would need a bag to place their personal belongings such as tablets, laptops, power banks, notebooks, files, etc. 
This tote bag features adjustable straps with an embossed 3D logo and spacious internal compartment. To help one organise their belongings, the bag comes made with several internal utility pockets and 3 zip pockets at the back of the tote bag.
Details
Made from 100% polyester

Consists of various internal compartments  

Adjustable and detachable webbed strap
Who is this for? 
Take this tote bag with you to your workplace or getaway and you'd be surprised at how this durable bag is. You can choose to carry it as a hand carry or on your shoulders.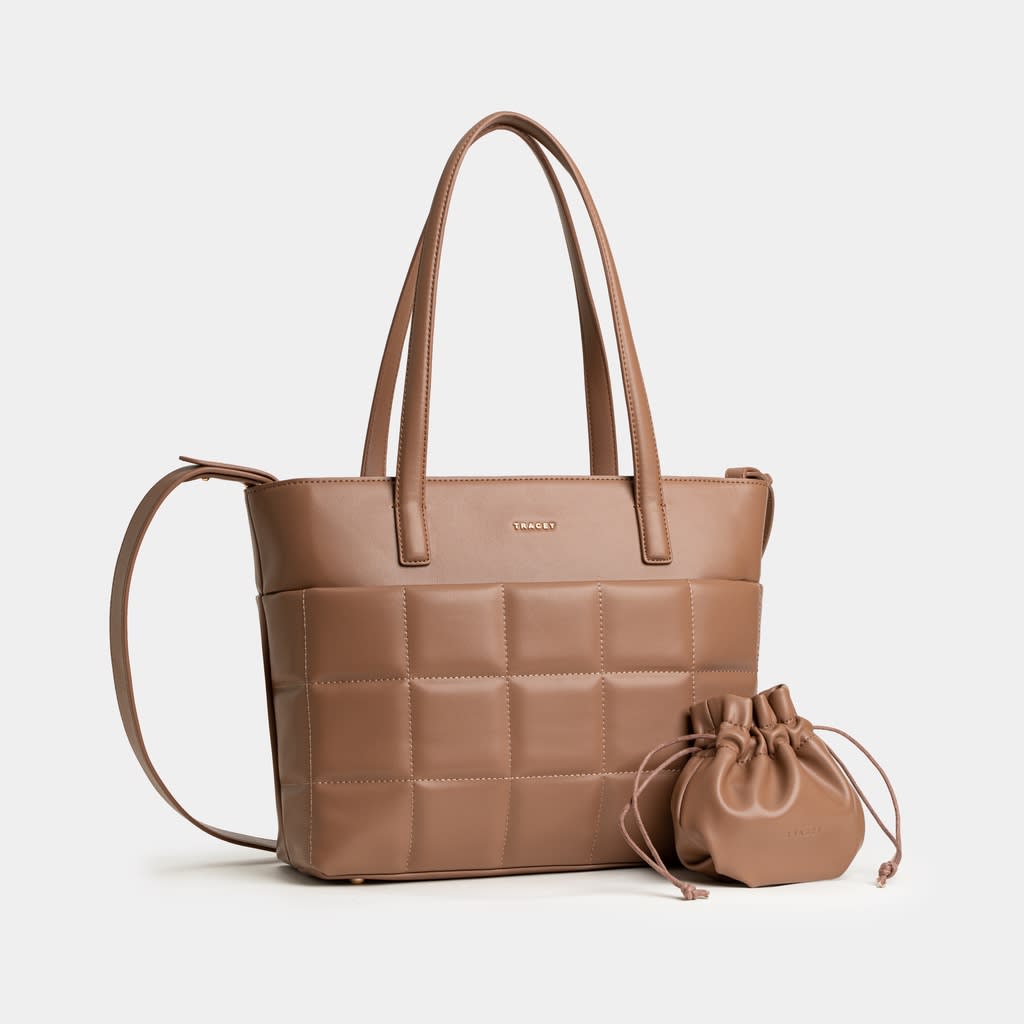 Check Tracey Urban Lady Tote Bag price below:
add_circle
Water-resistant
add_circle
Various colour choices
Overview 
Designed with premium vegan leather and padded fabric, this leather tote bag feels chic with any outfit you pull on, designed with a quilted texture on the external surface. As cute as the bag is, this is a practical one with its various internal compartments to provide you with easy access to your essentials. 
Every compartment has been designed to keep your belongings organised without having to spend a long time scavenging through your bag.
Details
Comes with thick and padded durable straps

Various internal compartments 
Who is this for?  
Working women, say hello to your new best friend.  You can choose to carry this bag either as a hand carry, shoulder or crossbody. Whichever way, just know that it fits any occasion! Its capacity can even allow you to fit in a 13" laptop or an iPad too. 
FAQ: 
- What is the difference between a tote bag and a handbag?
The simplest comparison to differentiate between a shoulder bag and a tote bag is the straps. A shoulder bag consists of just one strap as compared to a tote bag that consists of 2 straps.  

In terms of interior, a shoulder bag has a selection of inside pockets, be it zippered or not. A tote bag, on the other hand, consists of just one compartment. There are some though that consists of inside pockets. 

All in all, tote bags tend to be more spacious and big to carry heavy duty work whereas handbags are more structured and acts as a mini practical accessory for you on your casual days.
Related articles