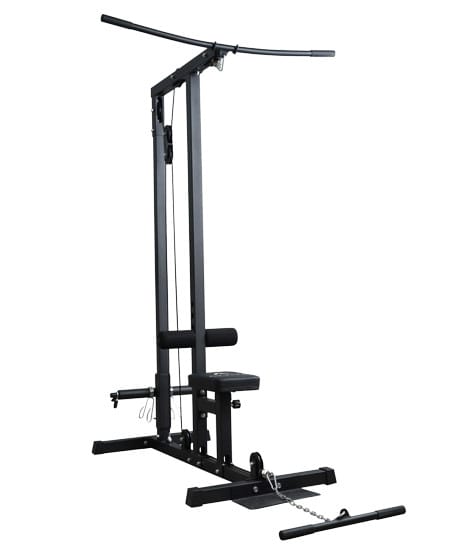 ATTIVO
ATTIVO Lat Pull Down Rowing Machine
Where to buy

MyDeal Australia
ATTIVO
ATTIVO Lat Pull Down Rowing Machine
Pros & Cons
add_circle
Comfortable seat and handles.
add_circle
Stable cable functioning.
add_circle
Comprehensive strength training.
remove_circle
It may require a larger space for setup and usage.
Summary
Specification: Material: Steel Resistance type: Cable Usage: Fitness/Exercise Weight capacity: 180kg Overview Get ready to experience a versatile and effective workout that'll make other machines green with envy. This rowing exercise machine is built like a tank and glides smoother than a figure skater on ice. It's got exercises for days, hitting all those muscles in your back, arms, and shoulders like a boss. Highlighted Features This best rowing machine Australia contraption boasts the ability to manipulate weight stacks or plates, granting users the power to tailor the resistance level to their heart's desire. It's like having a personal fitness genie that grants your strength wishes! It guarantees a workout experience so comfortable and perfectly positioned you'll feel like you're lounging on a cloud while breaking a sweat. Performance With the grace of a swan and the reliability of a Swiss watch, the cable system bestows its users with resistance so smooth; it's like rowing through a sea of melted butter. No jerky movements or surprises here, just pure, controlled rowing bliss. If you're searching for a cable rowing machine that's as reliable as your morning cup of coffee and as versatile as a Swiss Army knife, look no further than the ATTIVO Lat Pull Down Machine Low Row Cable Fitness Exercise. It's got all the bells and whistles you need to level up your strength training game.
Articles