Essential oil diffusers have gained popularity in recent years due to their benefits. They enhance mood, promote relaxation, and boost energy levels. Finding the best diffuser in australia can be challenging. Still, it is worth investing in a quality one that can provide long-lasting home and office scents. Buying an essential oil diffuser lets you consider its capacity, runtime, noise level, and ease of use. 
---
10 Best Essential Oil Diffusers in Australia 2023 - Top Brands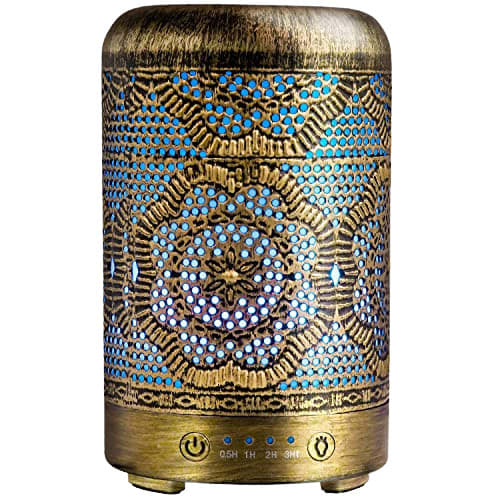 Check Diffuserlove Metal Vintage Essential Oil Diffuser price below:
add_circle
Suitable for aromatherapy
add_circle
Decorative look
add_circle
Great light pattern and scent distribution
remove_circle
It produces a loud beep
Why It's Our Top Pick
The Diffuserlove Metal Vintage Essential Oil Diffuser will look suitable for any setup. It has three unique features for aromatherapy, including timer settings, LED lights, and auto shut-off. Such things ensure a home away from stress but an excellent relaxing place. It is the best diffuser in australia because of how it looks and does its job excellently. 
The essential oil diffuser is suitable for home and office use. It can improve your ability to unwind and fall asleep with a calming light and quiet mist. The diffuser is BPA-free, making it safer for babies. 
Key Features 
Adjusting the LED light is simple. It has a fixed and cycling mode with seven color options. This diffuser also has four-time settings and an auto shut-off feature, which switches down the device once the water runs out. Its cylindrical shape can fit any home design and is easy to operate with the touch of a button. 
Why Buy This
The Diffuserlove Metal Vintage Essential Oil Diffuser lets you rest with its low-noise operation. It has enough capacity to hold a variety of essential oils and can last up to five hours.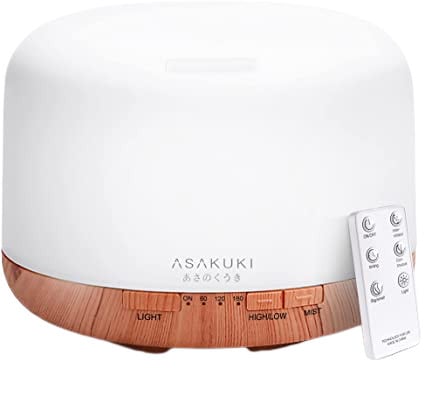 Check ASAKUKI 500ml Essential Oil Diffuser price below:
add_circle
Aesthetic design
add_circle
Excellent light and mist function
add_circle
Budget-friendly
The ASAKUKI 500ml Essential Oil Diffuser can last up to 16 hours. It can freshen 30 square meters of room. It is an ultrasonic type with unique features like an auto-switch, LED mood lights, and different mist modes. 
Key Features 
The splash-proof design of this aromatherapy diffuser prevents furniture damage. It is multifunctional as a nightlight, and it can deliver scented mist. A press of a button activates each of these functions independently. Four timers and mist density control allow you to make your ideal room ambiance. Overall, the ASAKUKI 500ml Essential Oil Diffuser is eco-friendly and made of high-quality PP materials. 
Why Buy This
By adding an auto-switch feature, the brand ensures that there will be no overheating. The ASAKUKI 500ml Essential Oil Diffuser requires a low voltage to create a more relaxed environment. Plug the device in, add some fragrant oil, and press the button.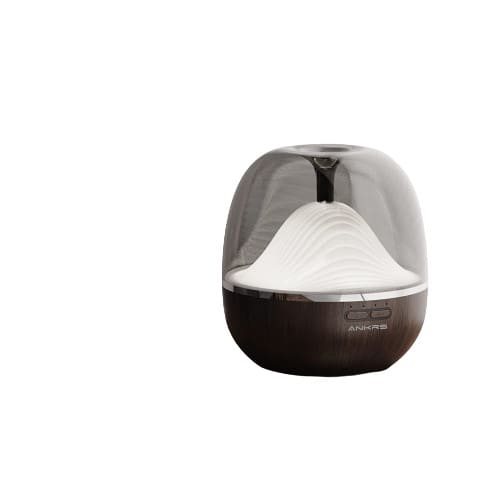 Check ANKRS Alexa-Enabled Aroma Diffuser price below:
add_circle
A smart-controlled home diffuser
add_circle
Quiet operation
remove_circle
Alexa does not support the light function.
This best fragrance diffuser for the home must have a remote control. Look no other than the ANKRS Alexa-Enabled Aroma Diffuser that allows you to set up the device using a smartphone. It also fits in any home space. 
Key Features 
It has three mist and two LED lighting modes appropriate for specific needs. The minor mist mode is ideal for the children's room, while large and interval sprays are for huge spaces. It is ultra-quiet when emitting mist not to disturb sleep. You can set a diffuser schedule in the app and turn on/off the device using voice control. Additionally, it has multi-color LED light that makes the diffuser more elegant-looking. 
Why Buy This
The Alexa-Enabled Aroma Diffuser from ANKRS looks excellent and is easy to use. Somebody can control it by pressing a button or using a smart app. The intelligent commands and overall design of the diffuser have impressed a lot of homeowners.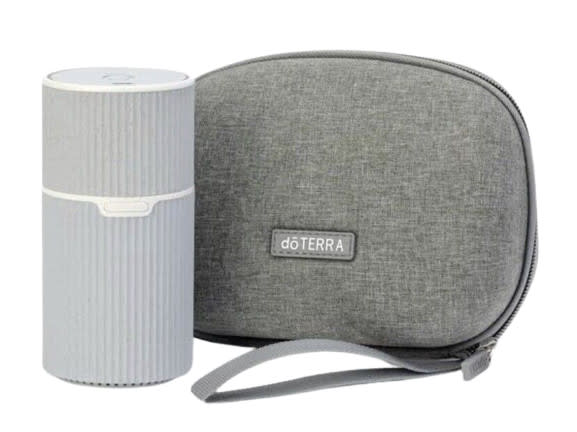 Check doTERRA Pilot Portable Rechargeable Diffuser price below:
add_circle
A multifunctional diffuser
add_circle
Can boast a longer lifespan than its competitors
doTerra offers the best aroma diffuser that is both portable and rechargeable. The purchase includes a carry case, making it a great companion for on-the-go aromatherapy. You will be impressed with its battery life of up to four hours on continuous diffusion and up to eight hours on intermittent diffusion. 
Key Features 
This portable diffuser works silently and shuts down automatically when the water level is low, ensuring safety and protecting the device from damage. It has an LED light to add ambiance to a room, which works as a night light. Lastly, the brand added a dual-port USB 2A car adapter for quick charging. 
Why Buy This
Despite its small size, the diffuser can cover a medium-sized room. A time setting also lets you choose how long you want to spend in aromatherapy. You will spend less on changing the batteries, which is good with rechargeable diffusers.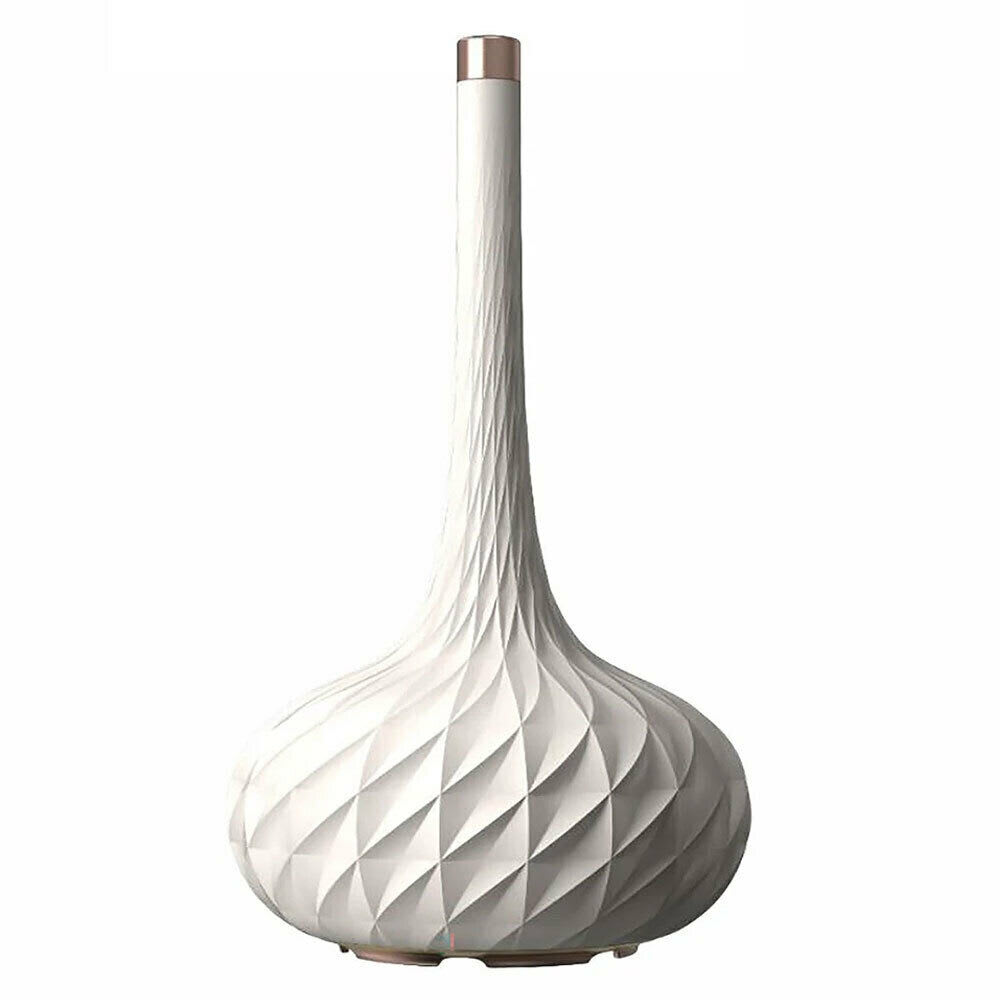 Check HoMedics Ellia Harmony Cordless Ultrasonic Aroma Diffuser price below:
add_circle
Cordless and quiet operation
add_circle
Effective aroma diffusion
add_circle
Aesthetic appeal
This best oil diffuser in australia operates without a cord, making it easy to move from room to room or display on a shelf. It can effectively spread essential oils into the air to fill the space with a pleasant fragrance. Thanks to ultrasonic technology, which creates a fine, cool mist silently. 
Key Features 
The Ellia Harmony Cordless Ultrasonic Aroma Diffuser has a good design that fits any quiet space. The ceramic material is portable and wireless. It makes the air humid and has a natural scent that helps you feel better. The HoMedics used a white light to give any room a soft glow. One thing to remember is that intermittent mist mode takes longer than continuous mist mode.
Why Buy This
The area is filled with fragrance thanks to the diffuser's ultrasonic technology to disseminate essential oils into the air. Its sleek design makes vital oils smell better and makes it simple to store.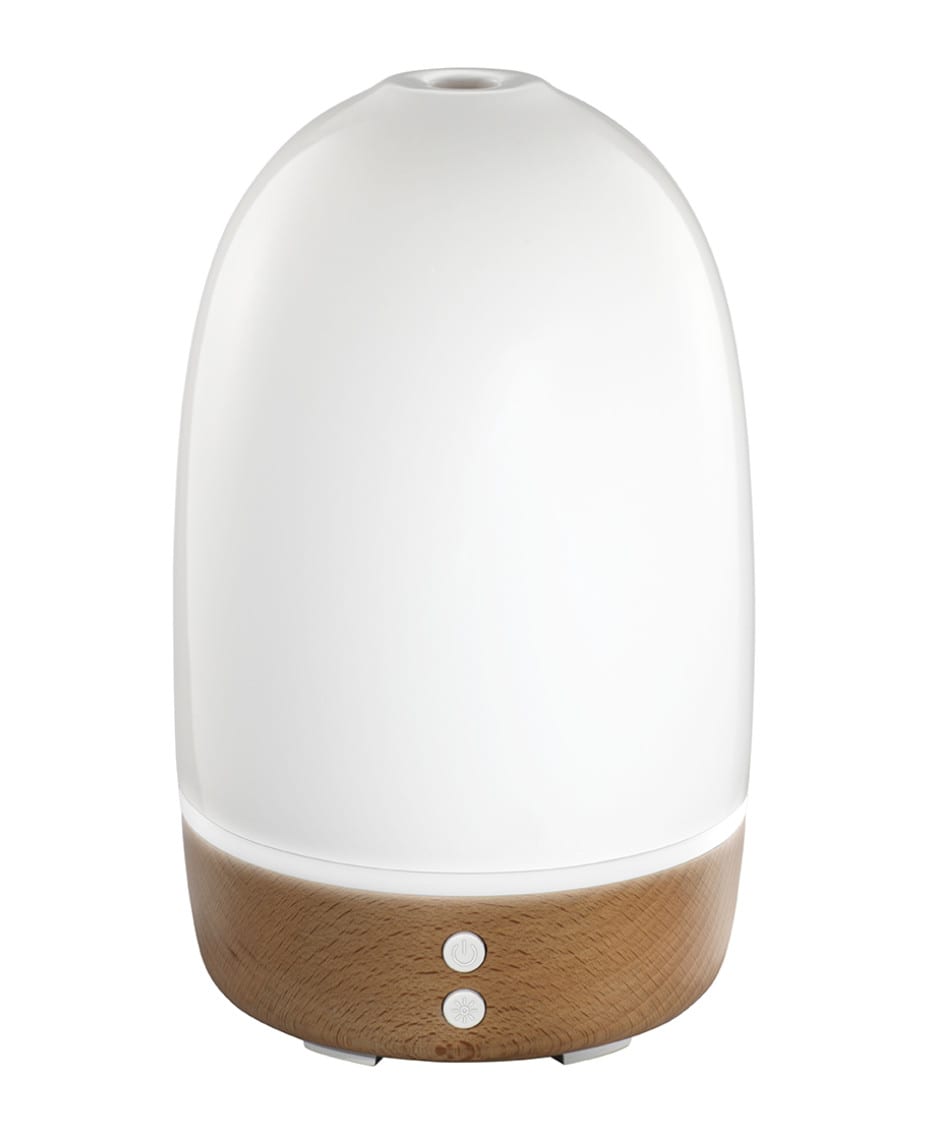 Check HoMedics Ellia Thrive Ultrasonic Aroma Oil Diffuser price below:
add_circle
It guarantees a quiet operation
add_circle
Offers the best aromatherapy
add_circle
Large water capacity
The Ellia Thrive Ultrasonic Aroma Diffuser creates a relaxing atmosphere and enhances the room's aroma. Because it is ultrasonic, it produces a fine mist with less noise. It has a sleek, curved design that blends with any home or office decor. 
Key Features 
The LED light in this ultrasonic aroma diffuser changes color, bringing a sense of calm to your space. It can store a lot of essential oils, allowing for up to 12 hours of intermittent mist and up to 6 hours of continuous steam. Since it will automatically shut off when the water level is too low, there won't be any overheating problems.
Why Buy This
The Ellia Thrive Ultrasonic Aroma Diffuser is a high-performance diffuser that can help you enjoy all the benefits of aromatherapy in your space. It is excellent in circulating essential oils into the air gently and silently, making it ideal for use when sleeping or working.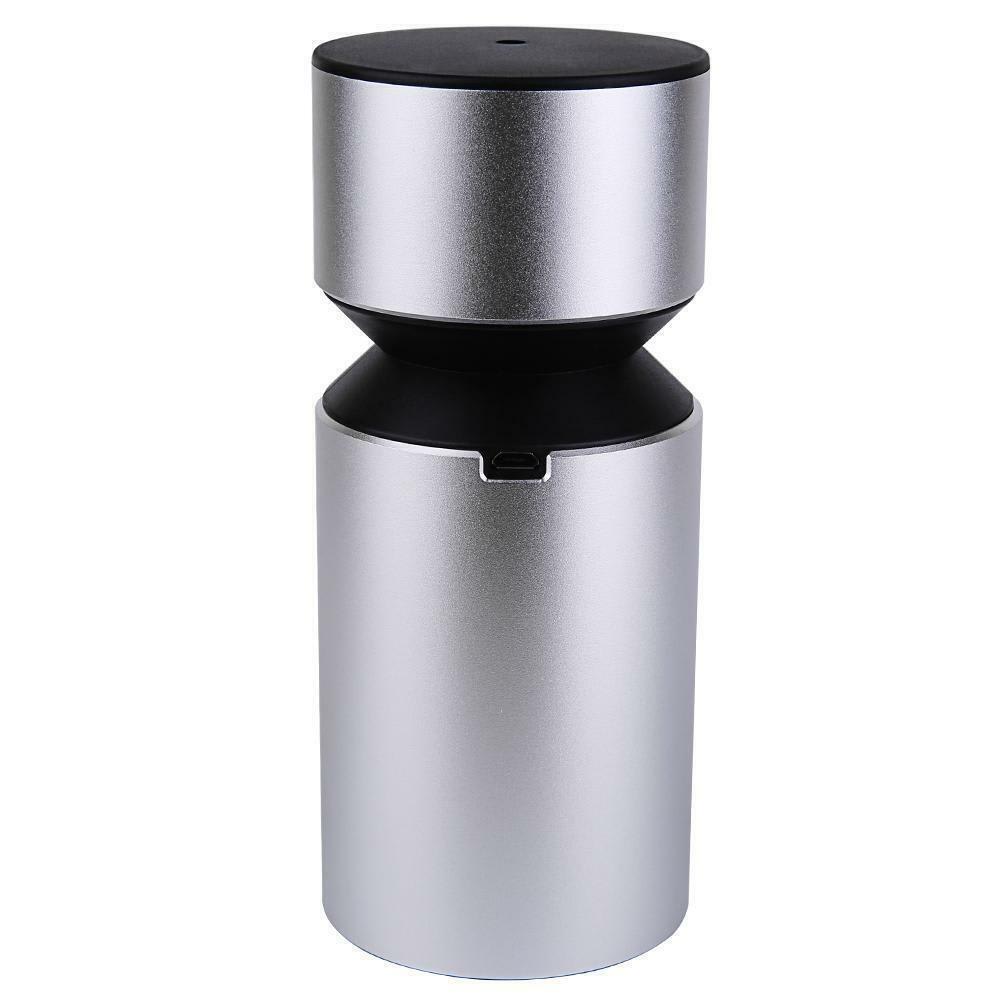 Check Orku Rechargeable Essential Car Oil Diffuser price below:
add_circle
The auto-off and waterless feature enhances safety
add_circle
It has a modern design
Say goodbye to any foul odor in your car with the Orku Rechargeable Essential Oil Car Diffuser. This portable device has an enduring battery that helps calm your driving experience. Additionally, with the help of auto shut-off technology, it will not drain the vehicle's oil.
Key Features 
The lightweight materials are easy to carry around. It has a lithium-battery power supply and a USB cable for versatile charging. To determine when the car diffuser lacks power, keep an eye on the indicator light. Put into the container an essential oil, press the power button, and you will enjoy a wonderful scent even in closed spaces.
Why Buy This
Because it calms the mind, the Orku Rechargeable Essential Oil Car Diffuser can be helpful while driving. It is energy-efficient and smaller, ideally suited for vehicle, home, and office use.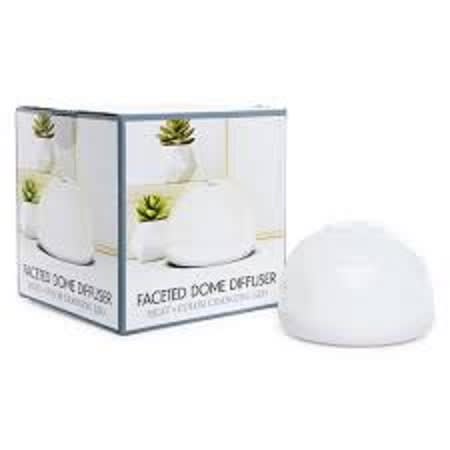 Check Faceted Dome Heat Diffuser price below:
add_circle
Simple construction
add_circle
Attractive LED lights
The dome heat diffuser can fit in tight spaces. It has sensors that heat essential oils to bring out their best scent. Faceted added a color-changing LED to help you create the ideal ambiance in the room.
Key Features 
The Faceted Dome Heat Diffuser is USB-powered. It is an aroma diffuser in a dome shape with colorful LED to keep the room attractive and safe at the same time. It uses heat to reach the ideal temperature of the essential oil and fill the space with a good scent. No batteries are required to get started. 
Why Buy This
Many households claim that the Faceted Dome Heat Diffuser costs lower than other brands but still offers unique features. The heating element makes the essential oils satisfying over the long haul.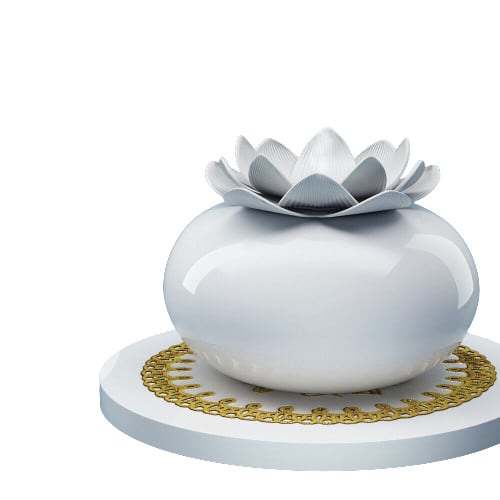 Check Devanti Ultrasonic Aroma Ceramic Diffuser price below:
add_circle
Sturdy construction
add_circle
It comes with a stylish mat
add_circle
It can function as an air purifier and humidifier
This ceramic diffuser has intelligent ultrasonic technology for safer inhalation. It helps you feel better by breathing in fresh, fragrant air. Aromatherapy and air purification are made easy with the Bauhaus design.
Key Features 
Devanti offers a 3-in-1 ceramic diffuser to create healthier indoor air. It is a Bauhaus-inspired piece that features a lotus shape mist that lets you choose between intermittent and continuous mist modes. In addition, a light indicator will let you know the device's status. It also features a touch switch, three-timer settings, and auto-off for convenience and quiet operation.  
Why Buy This
The Devanti Ultrasonic Aroma Ceramic Diffuser requires low energy to clean the home environment. It spreads out aromatic mist within a coverage of 25 square meters that could last for hours. Besides, the ceramic material looks beautiful and sturdy for quite a long time.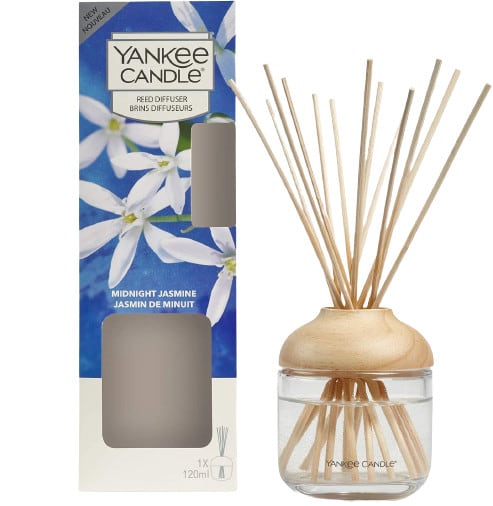 Check Yankee Candle Reed Diffuser price below:
add_circle
Popular in the market
add_circle
Delivers long-lasting fragrance
The smell of midnight jasmine is both divine and relaxing. Thanks to Yankee Candle Reed Diffuser, you can bring that scent home. It is safe in bathrooms and closets because it does not require flames.
Key Features 
Paraffin wax creates the Yankee candle. It includes natural rattan, which contributes to the fragrance's longevity. A jasmine scent is released into the air when you soak the candle reed in essential oil in a glass bottle. All these things are within the purchase and are ready to use. 
Why Buy This
The Yankee Candle Reed Diffuser's scent lasts for ten weeks at a reasonable cost. You will get 12 reed diffusers in every purchase. It looks great, is simple to assemble, and smells great. Such factors make Yankee Candle the best diffuser in australia to invest in. 
---
What is a Diffuser?
Aromatherapy benefits are possible with a device known as a diffuser, which releases essential oils into the atmosphere. It works by dispersing the essential oils into a fine mist and breaking them down into smaller molecules that are safe to inhale. Many different diffusers exist, including the best electric diffuser, nebulizers, and ultrasonic diffusers. They are suitable in homes, offices, and spas, among other places.
---
What are the Benefits of a Diffuser?
A diffuser is more than just a device that disperses an essential oil mist. It comes with a ton of health advantages, for example: 
Aromatherapy
Diffusing essential oils can provide therapeutic benefits. It can improve mood and alleviate stress, anxiety, and depression. Aromatherapy also promotes relaxation and induces better sleep, thus helping treat insomnia and related sleep disorders.
Improved Air Quality
A diffuser purifies the air by eliminating bacteria, fungi, and viruses, promoting better respiratory health. It makes it a suitable device for those who have asthma. 
Natural Insect Repellant
Certain essential oils have insect-repelling properties, which anyone can use in diffusers to keep mosquitoes, flies, and insects away. It is suitable for protecting kids from insect bites and sickness. 
Increases Energy and Focus
Certain essential oils, such as peppermint, lemon, and basil, have been found to increase alertness, enhance focus, and boost energy. Because of this, diffusers are a great solution whenever you need more power throughout the day.
Cleansing Effects
Diffused oils have antiseptic and antibacterial properties, which assist with removing toxins from the body, thus promoting overall health. It can also cleanse the mind with its relaxing essence. 
Natural Pain Relief
Some essential oils, like eucalyptus, ginger, and peppermint, have analgesic properties, which help in reducing pain and inflammation.
Mood Enhancer
Essential oils can influence the brain's limbic system, which regulates emotions and mood. It makes diffusers ideal for creating a soothing, harmonious environment. The best air diffuser is perfect compassion if you are having a bad day. 
---
Buying Guide: How To Choose A Diffuser
The best diffuser in australia can be hard to find, with plenty of options. Hence, you need to know the following factors to help you buy at a reasonable price. 
Type of Diffuser
Different types of diffusers include ultrasonic, nebulizing, heat, and evaporative. Choose one that suits your needs best. 
The ultrasonic type, so-called mist machine, quietly diffuses a calming scent throughout the room. While nebulizing diffusers are used for aromatherapy that helps enhance beauty and health. It is also the total opposite of a heat diffuser. Lastly, the evaporative diffuser is ideal for people looking for a type of diffuser that vaporizes oil faster into the air. 
Room Size
Consider the space where you plan to use the diffuser. If it is a small room, a smaller diffuser can suffice. 
Run Time
It depends on how long you want to use the diffuser. Although smaller diffusers require more frequent refills, they are more cost-effective. 
Noise Level
If you want a diffuser for your bedroom or office, look for one that quietly operates so it does not disturb your work or sleep. There might be a "mist" sound, but bearable. 
Quality
Look for a high-quality diffuser made of durable materials with a good reputation. Choose from popular brands and read diffuser reviews before buying. 
Ease of Use
Choose a diffuser that is simple to operate and clean. Some diffusers have built-in timers, auto shut-off features, and other convenient features. 
Price
Diffusers come in different price ranges, so choose one that fits your budget. But do not compromise quality for the price. Select a product that meets your requirements in every way.
---
Best Diffuser Brands in Australia
Several reputable brands offer high-quality products regarding the best oil diffuser in Australia. Here are some of the best diffuser brands in Australia:
In Essence Diffuser
In Essence, is a famous Australian brand known for its range of aromatherapy products, including diffusers. They offer a variety of diffusers with different features to meet various needs and preferences.
Eco Modern Essentials Diffuser
Eco Modern Essentials is another well-known Australian brand specializing in natural and organic aromatherapy products. They offer a wide selection of diffusers, including ultrasonic diffusers and nebulizing diffusers.
Oil Garden Diffuser
Oil Garden has been a trusted Australian aromatherapy brand for over 30 years. They offer a range of diffusers, from compact options for personal use to larger diffusers for larger spaces.
doTERRA Diffuser
Although doTERRA is an international brand, it has a strong presence in Australia and offers high-quality diffusers. doTERRA diffusers are known for their durability and advanced features, such as timer settings and mood lighting.
Lively Living Diffuser
Lively Living is an Australian brand specializing in ultrasonic diffusers. They offer diffusers with style and innovative designs, including options for both home and travel use.
These are only some of the top diffuser brands available in Australia. Reading diffuser reviews, comparing features, and considering your needs before purchasing is always a good idea.
---
Diffusers Price Range Here in Australia
The price range of diffusers in Australia varies depending on factors such as brand, features, design, and quality. Here is a general overview of the price ranges you can expect for diffusers in Australia:
Budget Range: $20 - $40. You can find essential diffusers with simple features and designs in this range. These diffusers usually have standard functionalities such as basic timer settings and color-changing LED lights.
Mid-Range: $40 - $80. You can find mid-range diffusers with more advanced features and higher-quality materials. These diffusers often have longer run times, larger water capacities, adjustable mist settings, and additional features like automatic shut-off.
Premium Range: $80 and above. Premium diffusers in this price range offer advanced features, premium build quality, and unique designs. These diffusers may include Bluetooth connectivity, music playback, customizable mist intensity, and sophisticated lighting options.
---
Where to Buy Diffusers in Australia?
There are numerous options available in Australia for purchasing diffusers. Whether you prefer buying online or the experience of browsing through physical stores, you have plenty of choices. 
Online retailers like Amazon Australia and eBay Australia offer a wide range of diffusers, providing a convenient platform to compare prices and read customer reviews. 
Department stores and supermarkets such as Myer, David Jones, Target, and Woolworths also stock diffusers, making them easily accessible during regular shopping trips. 
Specialty stores like In Essence, Eco Modern Essentials, Oil Garden, and Lively Living cater specifically to aromatherapy products, including diffusers, offering a focused selection of high-quality options. 
Additionally, dedicated aromatherapy and health food stores like The Aromatherapy Company, Perfect Potion, Go Vita, and Healthy Life provide additional avenues for finding diffusers. 
With this diverse range of options, finding the perfect diffuser to match your needs and preferences in Australia is possible.

---
Conclusion
Diffusers help make your home or office more peaceful and fragrant. The device is also great for your body and mind to benefit from aromatherapy. Whether you prefer a nebulizing, ultrasonic, or heat diffuser, choosing a diffuser that fits your needs, budget, and personal space is crucial. Choose the best diffuser in australia that is simple to use, quiet, and capable of producing scented mist for an extended period. This article will lead you in selecting the ideal diffuser for essential oils.
---
Related Articles