Moisturisers are a skincare product's holy grail. Instead of causing dryness, they make skin healthier and more radiant. Skin type is one of many factors to consider when choosing a good moisturiser. It ensures you get all the right ingredients and achieve the most pleasing outcome. 
We'll give you a glimpse of the best moisturiser in Australia below. Each item is reviewed based on other users' experiences, with pros and cons to help you weigh your options. We then created a buying guide for you, whether this is your first or second time using a moisturiser.
---
10 Best Moisturisers in Australia 2023 - Brand Reviews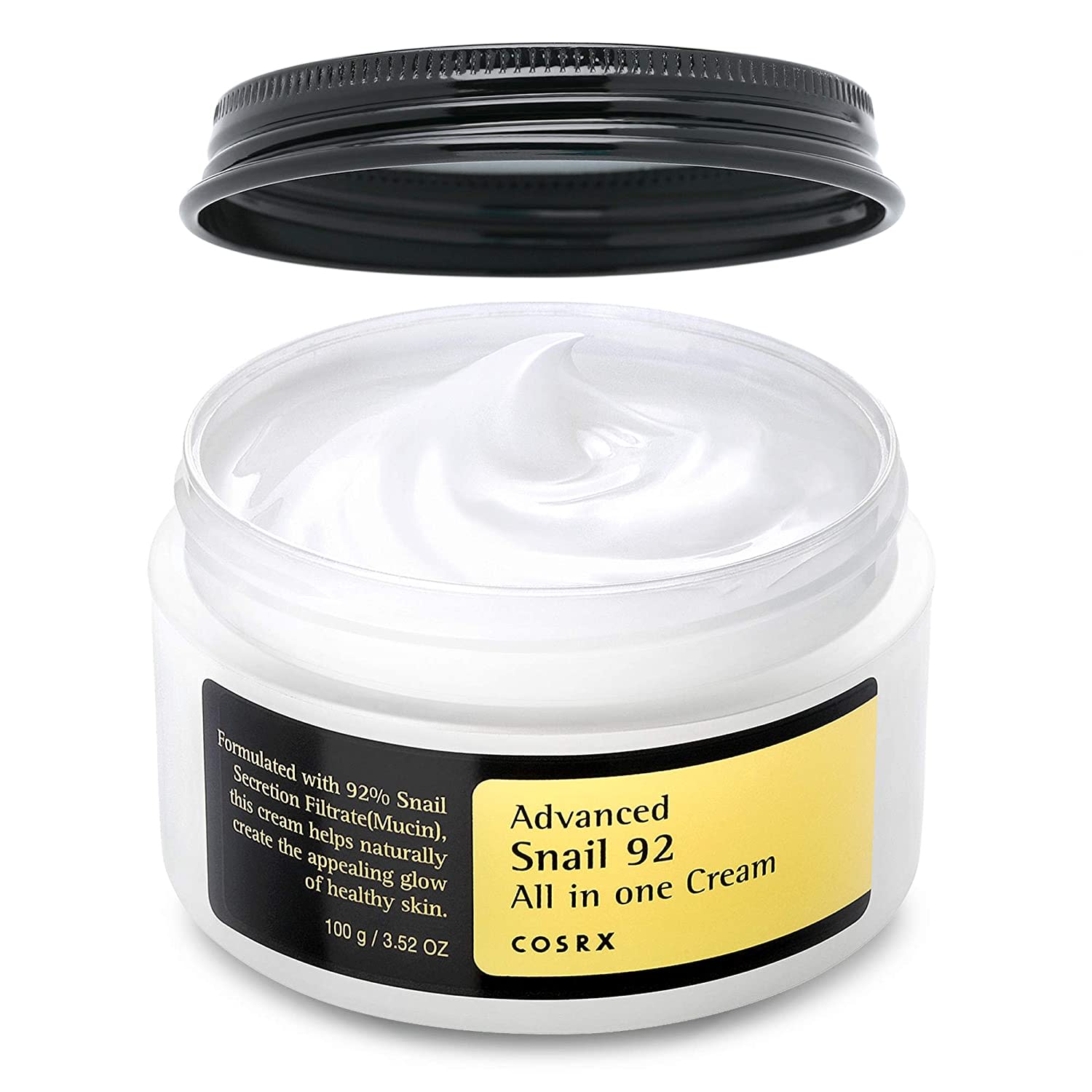 Check Cosrx Advanced Snail 92 Moisturiser price below:
add_circle
Encourages natural glow
add_circle
It deals with most skin issues, like dryness, dullness, redness, and uneven tone
add_circle
A holy grail among thousands of moisturisers
Why It's Our Top Pick 
Cosrx Advanced Snail 92 All-In-One Cream receives the highest customer rating on Australia's list of best facial moisturiser. 92% of its ingredient is snail mucin, known for its ability to moisturize, repair, and soothe skin. It is free of animal testing. Its gel-cream formula is easy to apply and can hold moisture resulting in more naturally glowing skin without greasy feels. 
Cosrx uses a unique ingredient safe for blemished skin to create a more appealing skin texture. Snail mucin is a substance that calms the skin after breakouts. Fortunately, Cosrx did not harm actual snails while making the cream.
Key Ingredients 
The All-In-One cream has a snail formula that is gentle on all skin types and easy to absorb. It doesn't leave the skin greasy, making it feel fresh and plump all day. Cosrx utilized a filtered innovation to create a moisturiser with a special replenishing effect. Dimethicone, adenosine, sodium hyaluronate, and phenoxyethanol are additional components that guarantee extra nourishment for the skin. 
Effectiveness
People with damaged skin will surely love Cosrx Advanced Snail 92 All-In-One Cream. It is gel-type, therefore, a good choice for sensitive skin. It will supply long-lasting hydration to heal skin faster and restore its youthful glow. 
Customer Reviews 
Customers complimented how Cosrx Advanced Snail 92 All-In-One Cream nourishes the skin and gave it a 5-star rating. They are amazed to find a face cream that retains its silky texture even after drying.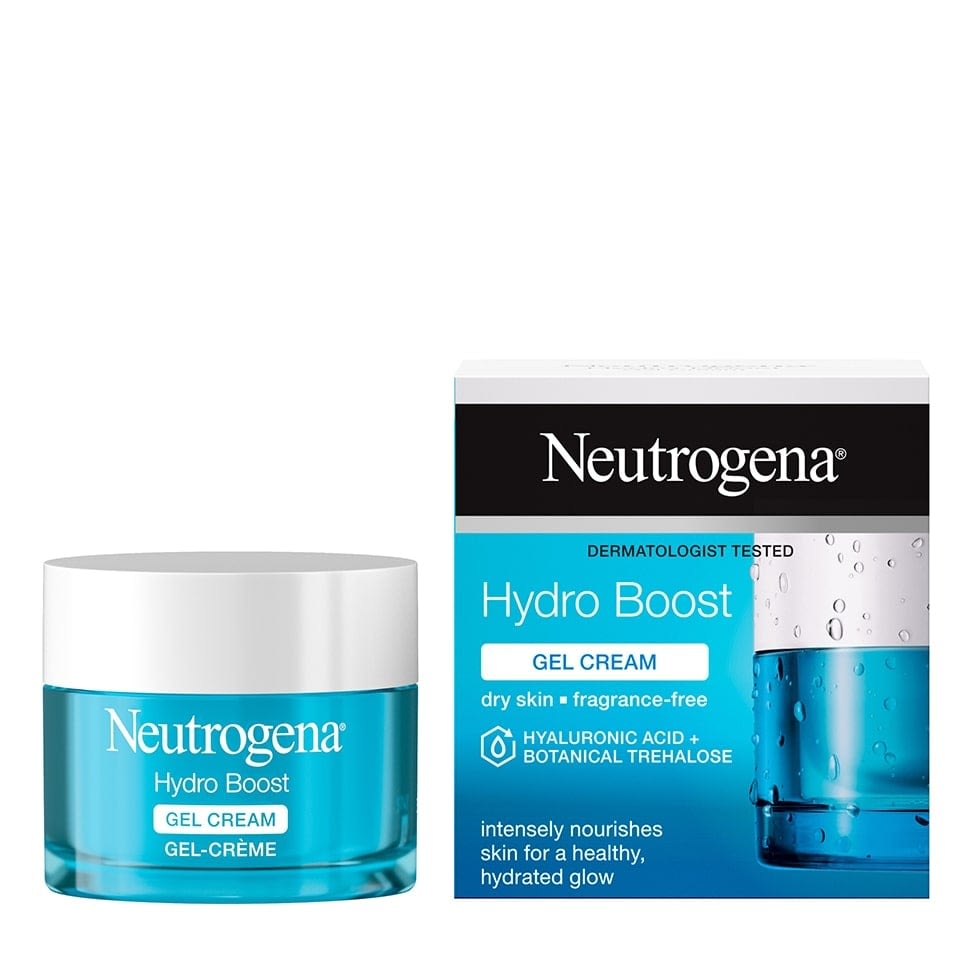 Check Neutrogena Hydro Boost Moisturiser price below:
add_circle
Has an increased amount of hyaluronic acid resulting in more plump skin
add_circle
Ideal for extra-dry skin
remove_circle
Several issues with the packaging
Assuming you have extra-dry skin, Neutrogena Hydro Lift Gel Cream is a perfect choice with all the hydrating ingredients that ensure skin dampness. It then lacks elements that can cause dryness, such as dye, oil, and fragrance.
Key Ingredients 
Hyaluronic acid produces gel cream to keep the skin moist for a long time. It doesn't clog pores and can be easily absorbed into the skin's surface. Regular use lets the skin self-hydrate, giving it more firmness and a natural glow. Because it is hypoallergenic, it is an excellent option for combating dehydration on sensitive skin.
Effectiveness
Neutrogena Hydro Boost Gel Cream will wow you with 48 hours of skin hydration, giving it a healthier glow. It is a light, non-greasy formula that will intensify the skin's barrier to keep moisture.
Customer Reviews 
One customer boasts about the moisturiser's effectiveness, claiming that it soothes and protects their dry, sensitive skin. A different user says that the moisturiser is non-comedogenic, citing results like no acne breakouts or clogged pores. The gel cream is used by many customers daily, resulting in better outcomes.

Check Ante T. Dotes TheBalm Tinted Moisturiser price below:
add_circle
Infused with hydrating agents, leaving the skin looking flawless and plump
add_circle
It can be used as makeup
remove_circle
One customer reported that the product flaked off.
For a more radiant complexion, use Ante T. Dotes TheBalm Tinted Moisturiser, which comes in various shades to suit all skin tones. It pairs with makeup. It has cruelty-free ingredients. 
Key Ingredients 
Shea butter is the scent of TheBalm Tinted Moisturiser. As it mimics the retinol ingredient, its ability to reduce visible fine lines feels more natural. Acne scars, for example, can be covered by the formula, which leaves the skin hydrated and with an even texture. Thanks to vitamin A and murumuru seed butter, two potent ingredients that can soothe all skin types. 
Effectiveness
An excellent alternative to find makeup that can completely cover redness and frown lines is TheBalm Tinted Moisturiser. It can conceal signs of aging and is very light on the face. Additionally, its ability to hydrate is unrivaled.
Customer Reviews 
Many customers appreciate the green packaging of the tinted moisturiser. In addition to protecting the planet, it cares for the skin, making it softer and smoother. One customer is amazed by the moisturiser's light coverage and tint level, which nourish the skin throughout the day.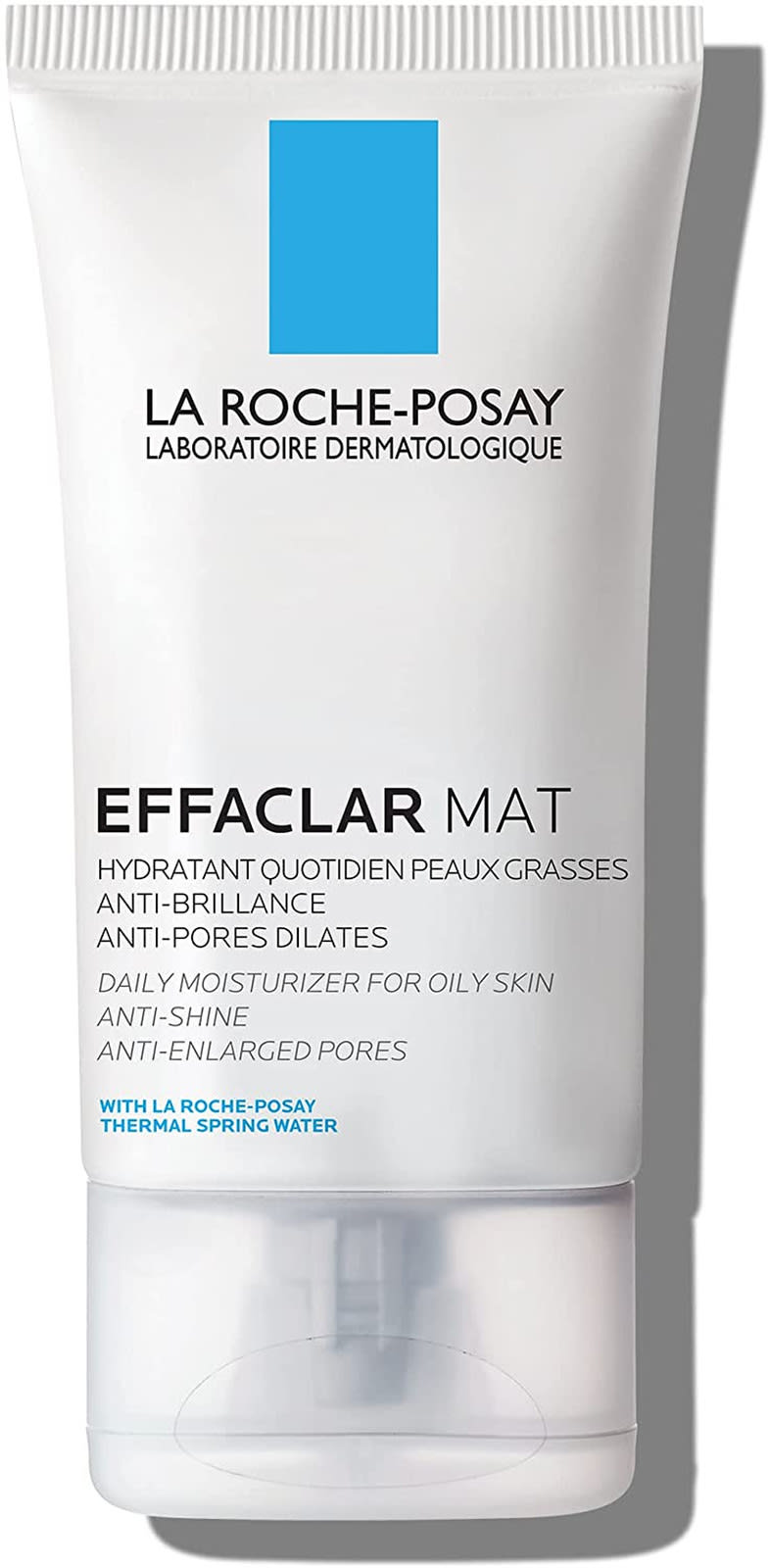 Check La Roche-Posay Effaclar MAT Anti-Acne Moisturiser price below:
add_circle
Dermatologically tested
add_circle
It is non-comedogenic, making it suitable for oily skin
add_circle
Fragrance-free
remove_circle
Slightly expensive
Its gel-like consistency and mild ingredients make La Roche-Posay Effaclar MAT suitable for acne-prone skin. It moisturizes and mattifies the skin - thanks to micro-exfoliating lipo-hydroxy acid! 
Key Ingredients 
La Roche-Posay Effaclar MAT won't clog pores. Among its key ingredients is lipo-hydroxy acid, a skin exfoliant that helps renew skin properties. It will reduce pores and leaves a matte finish on the skin. They added thermal spring water to boost antioxidants to soothe the skin's surface. Though the moisturiser is oil-free, it contains glycerin to hydrate the skin. 
Effectiveness
Over 90% of users can confirm that La Roche-Posay Effaclar MAT moisturizes oily skin. It prevents sebum, which can cause acne, and mattifies and refines the skin's texture. In addition, the formula has been tested for allergies, making it safe for people with sensitive skin.
Customer Reviews 
According to most shoppers, the Effaclar MAT from La Roche-Posay reduces shine and leaves a matte skin surface. Due to its non-greasy, quick-absorbing formula, it also hydrates and softens the skin. Users with acne-prone skin also had positive experiences with the moisturiser, which did not cause any breakouts, as advertised.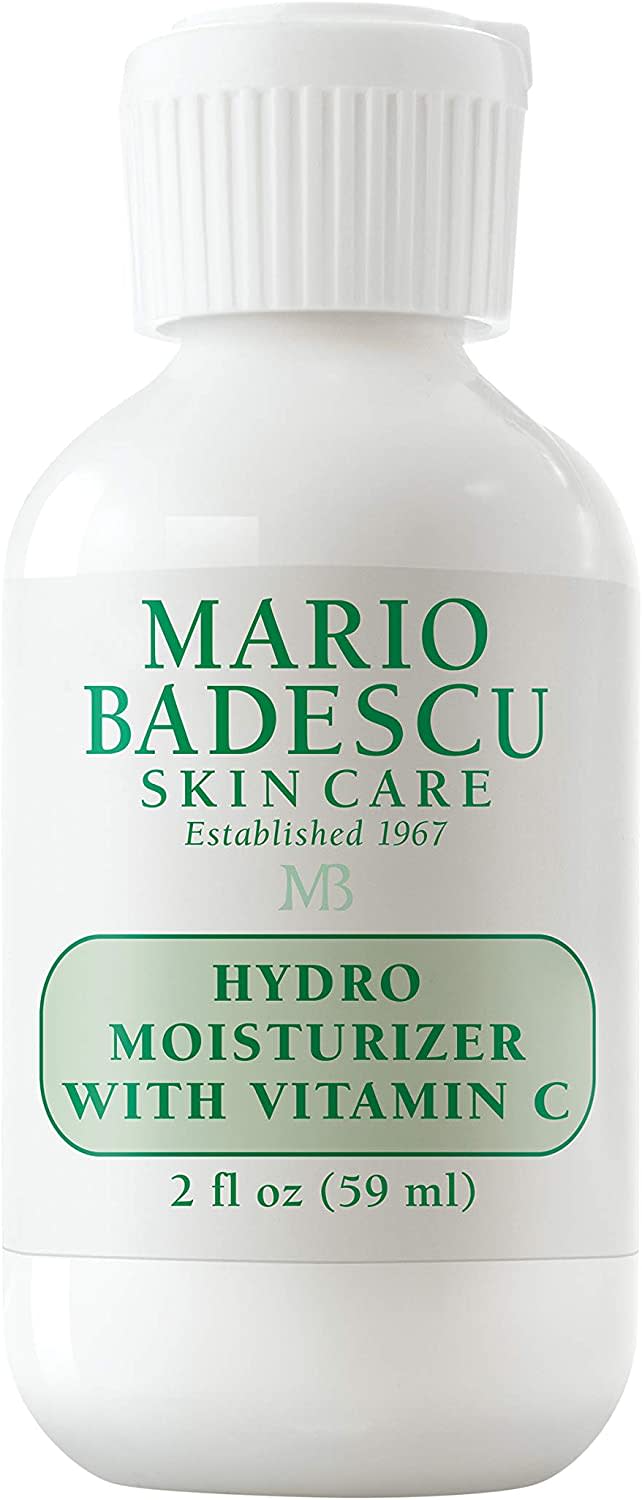 Check Mario Badescu Hydro Moisturiser with Vitamin C price below:
add_circle
It is lightweight and oil-free
add_circle
It is rich in vitamin C that helps brighten up skin
add_circle
Vegan-friendly
Mario Badescu Hydro Moisturiser is the best face moisturiser with a brightening effect for normal and sensitive skin. Its main ingredient is vitamin C, which can significantly improve skin radiance.
Key Ingredients 
Thanks to its antioxidant properties, its non-greasy texture will reveal a healthy-looking complexion. They aid in the reduction of aging-related marks and dark spots. Lemongrass extract, another form of vitamin C that is easy to absorb and makes the skin less dull, was added by Mario Badescu. Those all-natural components, free of gluten and fragrance, will instantly transform skin complexion.
Effectiveness
Vitamin C-infused Mario Badescu Hydro Moisturiser claims to hydrate and soothe all skin types. The formula is not too heavy, giving your skin the right amount of moisture it needs to feel soft and glowing.
Customer Reviews 
Most customers use the moisturiser daily, getting the best results and making the skin look better with reduced fine lines, wrinkles, and dark spots. Another person claims that Hydro Moisturiser With Vitamin C weighs less and does not clog pores.
Check Bioderma Sebium Sensitive Moisturiser price below:
add_circle
It can prevent oxidation
add_circle
Ideal for daily use
add_circle
Impressive mattifying effect
Bioderma Sebium Sensitive is ideal for oily and sensitive skin because of its hypoallergenic feature, which keeps skin hydrated for 12 hours. Moreover, it highlighted SeboRestore Technology which helps to prevent new blemishes from appearing.
Key Ingredients 
This moisturiser contains patented ingredients that hydrate and protect the skin and do not cause irritation or redness. Thanks to InflaStop complex, which offers anti-inflammatory properties to make skin feel comfortable and more elastic. One of the best features of Bioderma Sebium Sensitive is oil control due to the added zinc ingredient, which results in a matte texture, making it perfect to use under makeup. 
Effectiveness
The matte finish makes it possible to conceal any potential redness on acne-prone skin. However, the moisturiser can rehydrate the skin and clear acne blemishes, giving it a healthier glow.
Customer Reviews 
Users with acne-prone skin concur with the face cream's claims that it does not irritate or worsen existing blemishes. Additionally, they feel nothing on their face after applying the moisturiser.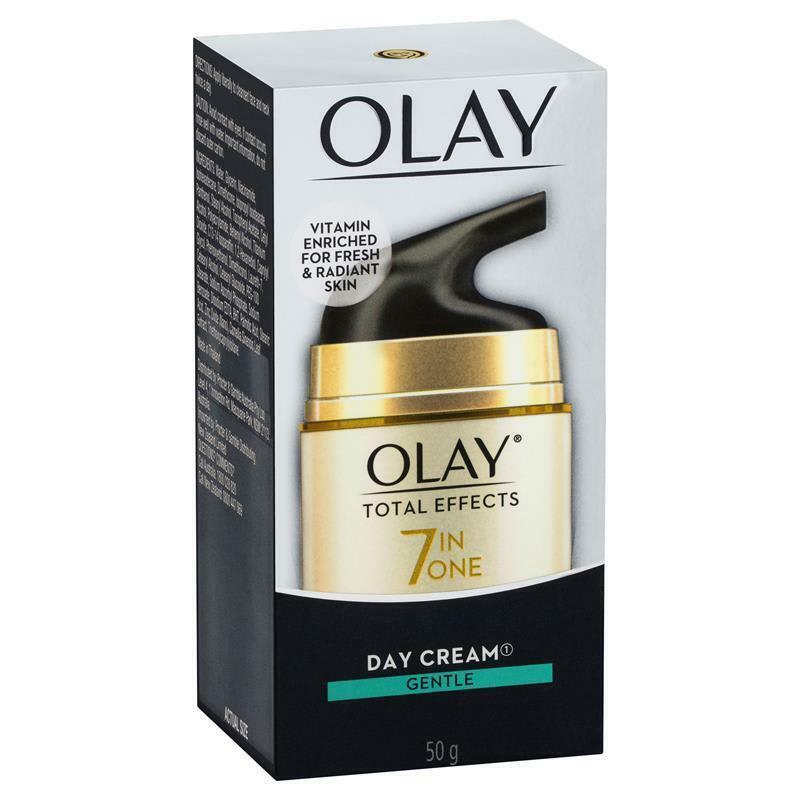 Check Olay Total Effects Face Cream Moisturiser price below:
add_circle
7-in-1 face cream moisturiser
add_circle
The level of SPF is enough to offer protection
add_circle
It helps to slow down skin aging
remove_circle
It is not that suitable for dry skin
Olay Total Effects can serve multiple purposes, including reviving, nourishing, and protecting the skin from aging effects. Additionally, this anti-aging formula relies heavily on SPF to prevent dark spots. 
Key Ingredients 
The face cream moisturiser suits all skin types. It has a lot of antioxidants to keep your skin looking young and refreshed. It also helps brighten dull skin and gives it a healthier glow. With niacinamide, a brightening ingredient, your skin tone will be more balanced and feel smoother and nourished. It shall boost skin energy and help you get rid of wrinkles, fine lines, and other signs of aging.
Effectiveness
Olay claims that its face cream moisturiser has seven benefits that address dryness, pores, uneven tone, fine lines, and dullness. You can also take advantage of its SPF during the day, in addition to the fact that it can fight off the first signs of aging.
Customer Reviews 
According to users, Olay Total Effects 7 In One Face Cream Moisturiser works well to eliminate wrinkles. Additionally, they stated that it is a gentle day cream that is effective for sensitive skin rather than dry skin.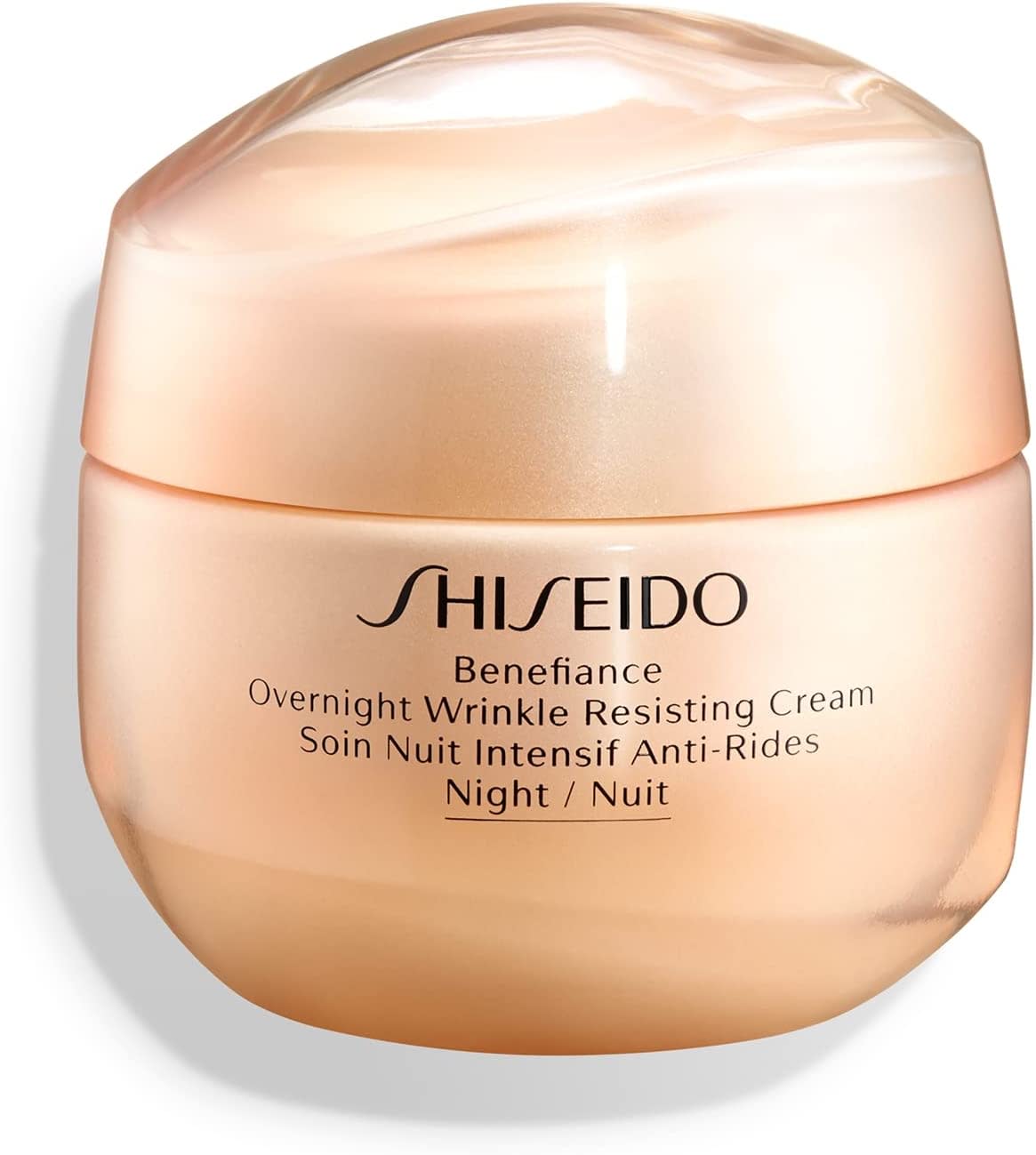 Check SHISEIDO Benefiance Overnight Wrinkle Resisting Cream Moisturiser price below:
add_circle
Suitable for normal and dry skin
add_circle
Good value for the money
add_circle
Used cutting-edge technologies
remove_circle
It contains alcohol which can trigger redness
With SHISEIDO Benefiance Overnight Wrinkle Resisting Cream, you can get skin that looks younger overnight. It addresses fine lines and wrinkles using active ingredients penetrating the skin's surface. 
Key Ingredients 
ReNeura Technology+ and TENCHA R.E.M. power SHISEIDO Benefiance Overnight Wrinkle Resistant Cream help transform tired skin while you sleep. The calming scent of the green floral extract will make you feel more rested. The moisturizing cream is more effective in firming and reestablishing radiant skin due to bio-hyaluronic acid.
Effectiveness
The Benefiance Overnight Wrinkle Resisting Cream is an age-defying expert. It is a good night cream at a great price that can show results the next day.
Customer Reviews 
SHISEIDO is an economical choice for most buyers. It leaves skin moisturized and bright upon waking up - all thanks to its easy-to-absorb formula. Due to the alcohol content, which is unsafe for all skin types, one customer decided not to continue using the cream.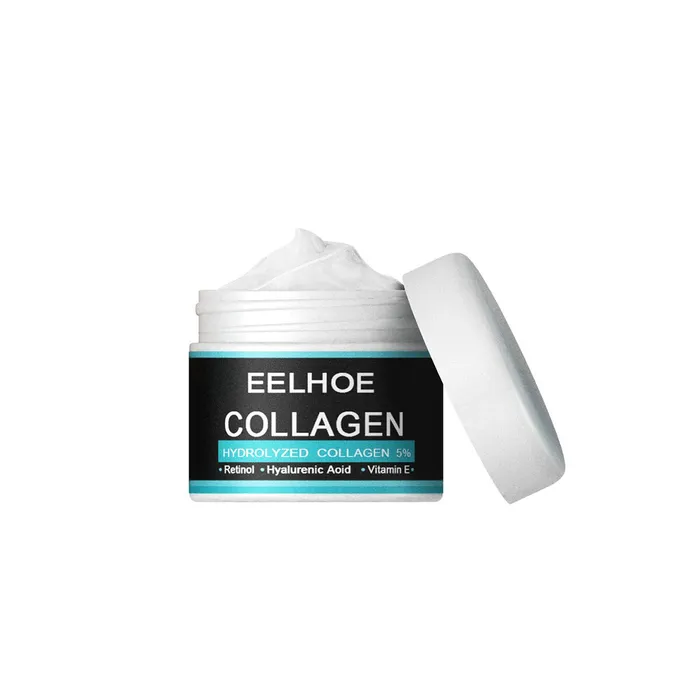 Check EELHOE Men's Face Cream Collagen Moisturiser price below:
add_circle
It can reduce the appearance of wrinkles
add_circle
It is non-greasy
add_circle
Contains retinol
As we age, there'll be less collagen production in the body, causing fine lines, wrinkles, and skin dullness. Thankfully, EELHOE Men's Face Cream is rich in collagen that helps illuminate skin and repair dryness up to the surface. 
Key Ingredients 
Vitamin E, collagen, and hyaluronic acid are the three key ingredients of EELHOE Men's Face Cream. It highlights a large amount of collagen, which gives the skin more elasticity and moisture, making it look younger. Hyaluronic acid and vitamin E's deep hydrating power can slow down aging signs like wrinkles and fine lines. The formula is suitable for all skin types and must be applied to the face and neck to get more even results.
Effectiveness
With its high anti-aging properties, EELHOE's Face Cream Collagen is the best face cream for men. It'll deliver softer, smoother skin due to its intensive moisturizing action. 
Customer Reviews 
After using the face cream for a long time, users of all ages caught significant changes. Reduced wrinkles and more youthful skin are two examples of these.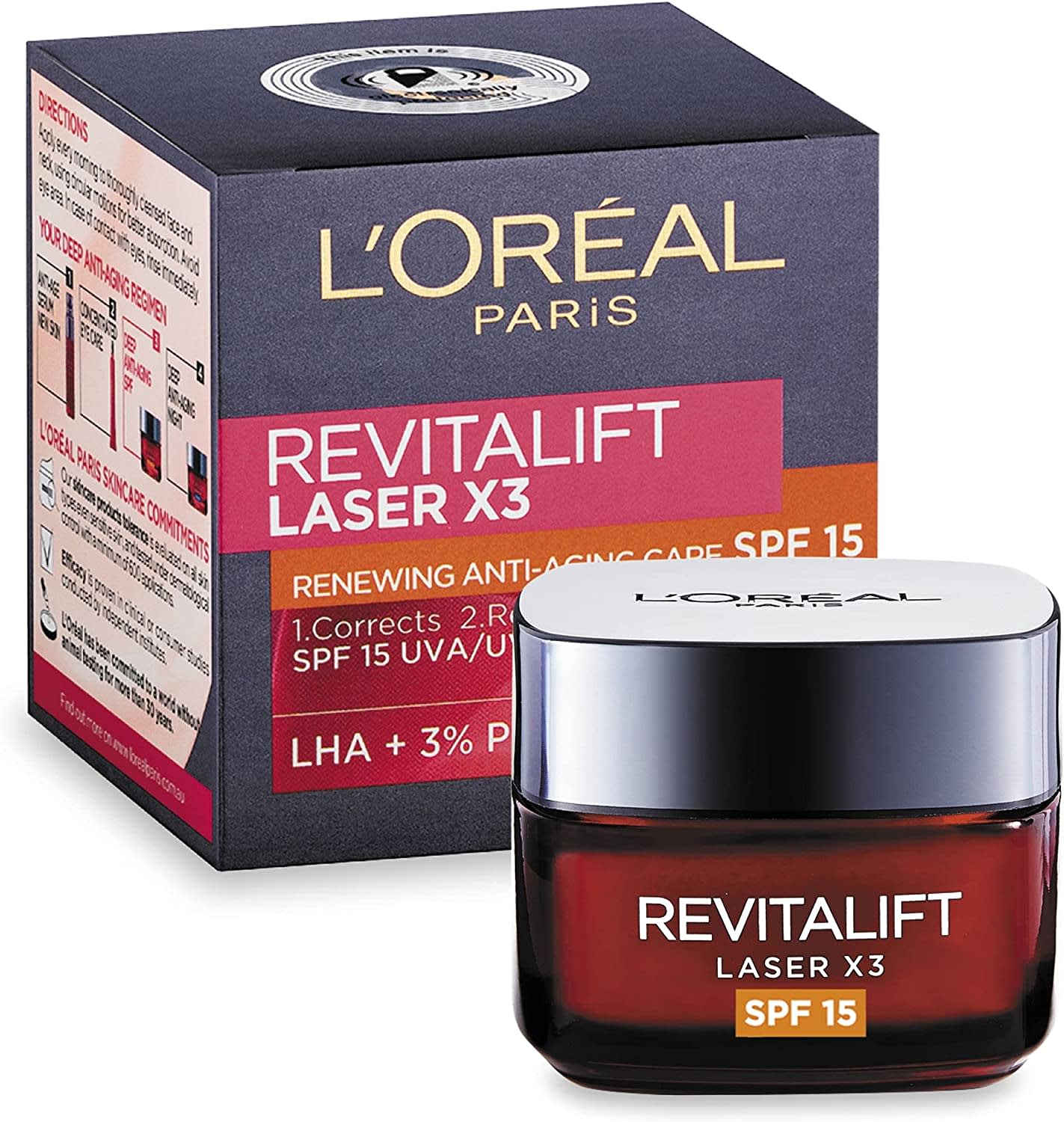 Check L'Oréal Paris Revitalift Laser X3 Anti-Aging Moisturiser price below:
add_circle
It promotes skin elasticity with a smoother texture
add_circle
It gets rid of dark circles
add_circle
Cheaper than other anti-aging moisturisers
remove_circle
Some people get eye irritation when they use it for the first time
If you want to avoid the first signs of aging, L'Oréal Paris can provide you with the best daily moisturiser with SPF. Revitalift Laser X3 comprises two active ingredients to correct, restore, and even out complexion. 
Key Ingredients 
LHA, an exfoliant, is part of the anti-aging moisturiser. It makes the skin smoother and gives it a more even tone. The high level of SPF will shield the skin from UVA and UVB rays, preventing dark spots and fine lines. Pro-xylene is another active ingredient that helps strengthen the skin barrier and prevents wrinkles and other signs of aging. Because of the combination of the elements with pure retinol, it can also treat skin pigmentation.
Effectiveness
Skin protection will be enhanced when the Revitalift Laser X3 is used with a broad-spectrum sunscreen. Its couple of ingredients will bring visible effects, such as re-texturized and healthy-looking skin.
Customer Reviews 
The Revitalift Laser X3's silky, soft, and glowing feel on the face is liked by many customers. Those in their 60s have also paid attention to its formula, which dermatologists worldwide inspired. 
---
What is Face Moisturiser?
Face moisturiser is a skincare product designed to hydrate, nourish, and protect the skin on the face. After cleansing and toning, it is applied to the face to lock in moisture and prevent dryness, flakiness, and other skin damage. 
---
Different Types of Moisturisers
Various types of face moisturisers are available, each with unique ingredients and properties. Some of them include the following: 
Cream Moisturiser - A thick and rich moisturizing cream suitable for dry or mature skin. 

Gel Moisturiser - A lightweight and oil-free moisturizing formula suitable for oily or acne-prone skin. 

Night Cream Moisturiser - A thicker and more intensive moisturiser that provides additional hydration and nourishment overnight. 

Sunscreen Moisturiser - A moisturiser that contains SPF to protect the skin from harmful UV rays. 

Tinted Moisturiser - A moisturiser that contains a tint or light coverage to provide a natural, even complexion. 
Ultimately, selecting the correct type of face moisturiser for your skin depends on your skin type, lifestyle, and personal preference. 
---
Buying Guide: How to Choose a Good Moisturiser For My Face
Here are some tips a buyer may consider when looking for face moisturisers: 
Price 
The most expensive items are only sometimes the best to buy. There are affordable and quality brands available on the market that cater to your budget in mind. 
Brand Reputation 
Choose a brand with good customer reviews. Some well-known brands on the market include Neutrogena, Olay, La Roche-Posay, and many more. 
Skin Type 
It is essential to choose a face moisturiser that complements your skin type. People with dry skin should use a thick, creamy moisturizer with shea butter ingredients. People with oily skin can choose lightweight formulas with mattifying agents like hyaluronic acid. And people with sensitive skin should go for a fragrance-free product with calming agents like aloe vera. 
SPF 
If you're searching for a daytime moisturiser, it is a wise idea to buy a product with an SPF of at least 15. Excess sun exposure over time can lead to dark spots and premature aging. 
Ingredients List 
Opt for a face moisturiser with natural and mild ingredients. Avoid artificial fragrances, sulfates, and parabens. 
---
Best Moisturiser Brands in Australia
based on popularity, customer reviews, and expert recommendations, here are some of the best brands of moisturisers available in Australia:
La Roche-Posay Moisturiser
This French skincare brand is known for its high-quality and effective moisturisers suitable for different skin types. Their products are often recommended by dermatologists and are ideal for people with sensitive skin.
Aesop Moisturiser
Aesop is an Australian brand that offers a range of moisturisers made from natural ingredients. Their moisturisers are luxurious and nourishing, and they come in elegant packaging.
Jurlique Moisturiser
Jurlique is another Australian brand that specializes in natural skincare. Their moisturisers contain organic ingredients and gentle botanical extracts on the skin.
Nivea Moisturiser
Nivea is a well-known brand that has been around for over a century. Their moisturisers are affordable and effective and available in different formulas for different skin types.
Olay Moisturiser
Olay is a famous brand offering various moisturizer for different skin types and concerns. Their products are affordable and easily accessible in most supermarkets and drugstores.
---
Moisturiser Price Range here in Australia
Here's a general idea of the price range for moisturisers in Australia:
Drugstore brands: Moisturisers from drugstore brands can range from $5 to $30.
Mid-range brands: Mid-range moisturisers can cost between $30 to $70.
High-end brands: Moisturisers from high-end brands can cost anywhere from $70 to $300 or more, depending on the brand and product.
---
Where to Buy Moisturisers in Australia?
There are many places to buy moisturisers in Australia, depending on your preferences and budget. Here are some options:
Drugstores and supermarkets: You can find a range of moisturisers from drugstore brands at supermarkets, pharmacies, and other retailers. 

Department stores: Many department stores in Australia have a beauty section that stocks various skincare brands, including high-end moisturisers. 

Online retailers: Many online retailers sell moisturisers in Australia, including Amazon, Adore Beauty, and Sephora. Shopping online can be convenient, especially if you prefer to shop from home and compare prices and reviews before purchasing.

Specialty stores: Some specialty stores in Australia also have a range of moisturisers from different brands.
When buying moisturisers, you must check the ingredients, product reviews, and suitability for your skin type and concerns. Additionally, make sure to purchase from reputable retailers to ensure the authenticity and quality of the product.
Conclusion 
After reading the list of top face moisturisers, you have a bet. Choosing the right product is simple, with only five factors: price, brand, skin type, SPF, and ingredients. In addition, consider what other people say about the product before saving time and money. Using the best hydrating moisturiser in Australia will nourish your skin layers, which will benefit you as you get older.