Some people would prefer cooking rice in a rice cooker to cooking rice on a stovetop. Rice cookers are the best in helping you achieve the fluffy and soft rice that you aim to cook. Automatic rice cookers also allow you to prepare and cook rice without your constant supervision. 
If you enjoy eating rice, you might appreciate a good rice cooker. Check out the best rice cooker brands to buy in Australia.
---
10 Best Rice Cooker in Australia 2023 - Top Brands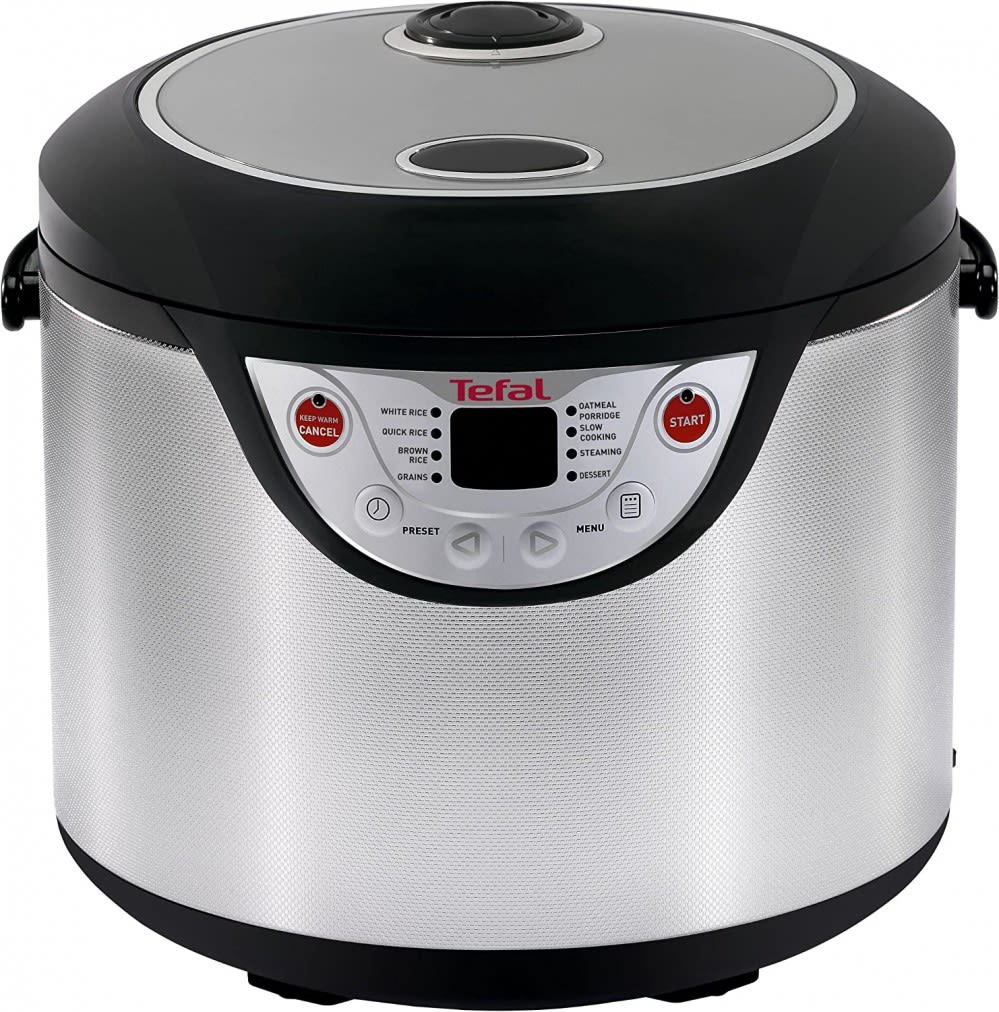 Check Tefal RK302E15 Multicook 8-in-1 Rice Cooker price below:
add_circle
Automatic keep-warm function
add_circle
Eight cooking functions
Specifications
Capacity: 5L

Material: Stainless steel

Power: 600 watts
Why It's Our Top Pick
You'll appreciate the simplicity of this kitchen appliance — this device makes it simple and convenient for you as you cook your rice. 
Key Features
This rice cooker works for cooking rice and is also known as a multi-cooker, as it can cook your favorite dishes such as cereals, oatmeals, and much more. It features eight cooking options in just one product!
Why Buy This
This electric rice cooker can make large rice measurements to cater to 12 people. Plus, this appliance ensures you won't get burned rice since the countdown timer allows you to check your rice status. Easy to use, it will help you reduce the rice you need to cook.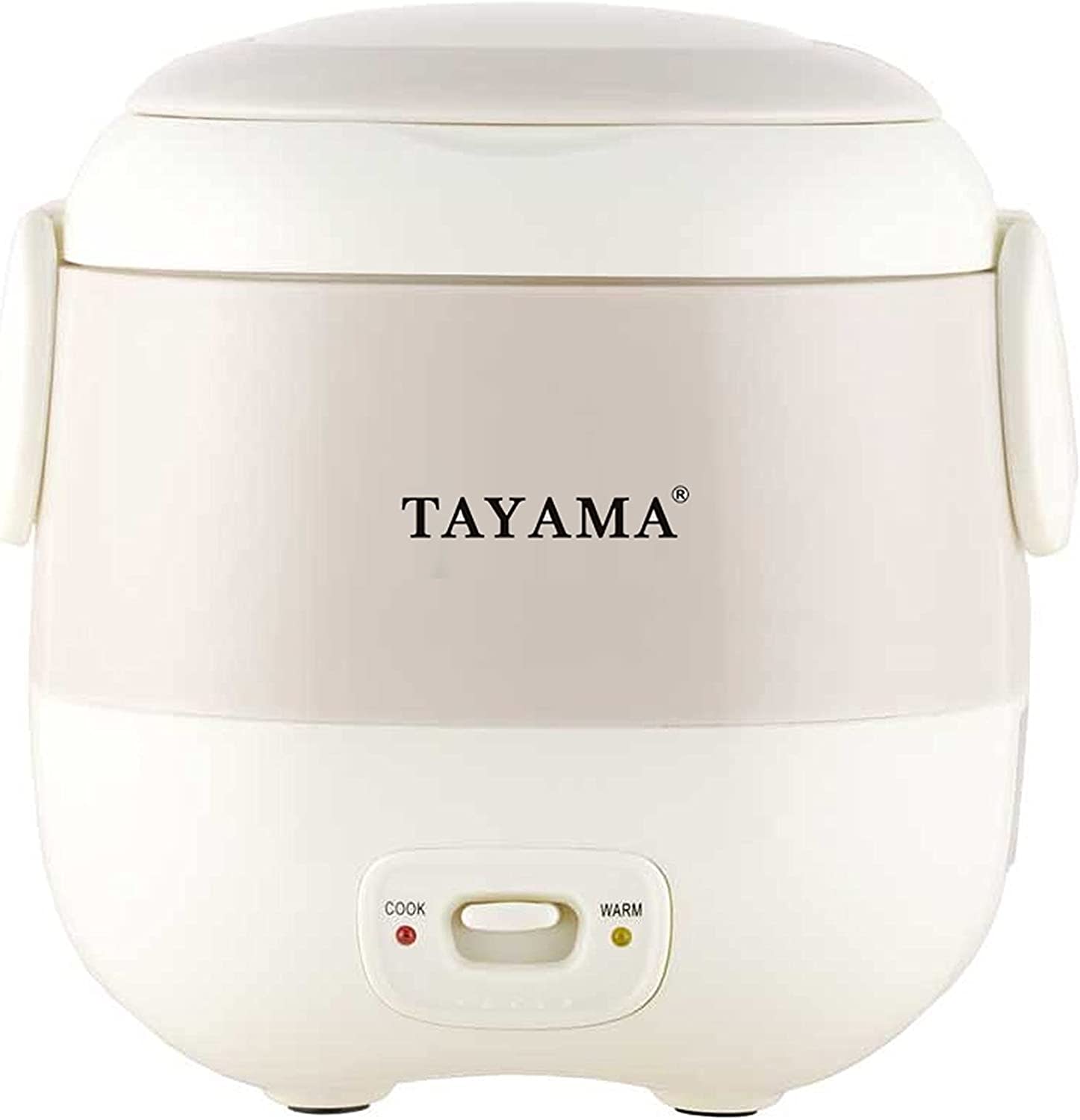 Check Tayama 1.5 Cup Portable Mini Rice Cooker price below:
add_circle
Portable rice cooker
remove_circle
No time notifier
remove_circle
A lot of water coming out of the valve during cooking
Specifications
Capacity: 0.3L

Material: Non-stick coated

Power: 100 watts
Small but terrible — this small gem works wonders in cooking a perfect batch of rice enough for two people. It incorporates a portable design with a removable non-stick coated interior. 
Key Features
This rice cooker features two primary functions: cooking and stove. This little giant is perfect for a student who wants to save time — it's tiny and easy to carry wherever you go. It's also quiet and efficient while giving you perfectly cooked rice with every use. 
Why Buy This
Since it does not have a time notifier, it is best to cook your rice and wait 40 minutes until it is done. Alternatively, you can also check for the light indicator, which allows you to check if the rice is cooking.
All in all, this portable rice cooker serves rice to 1-2 people.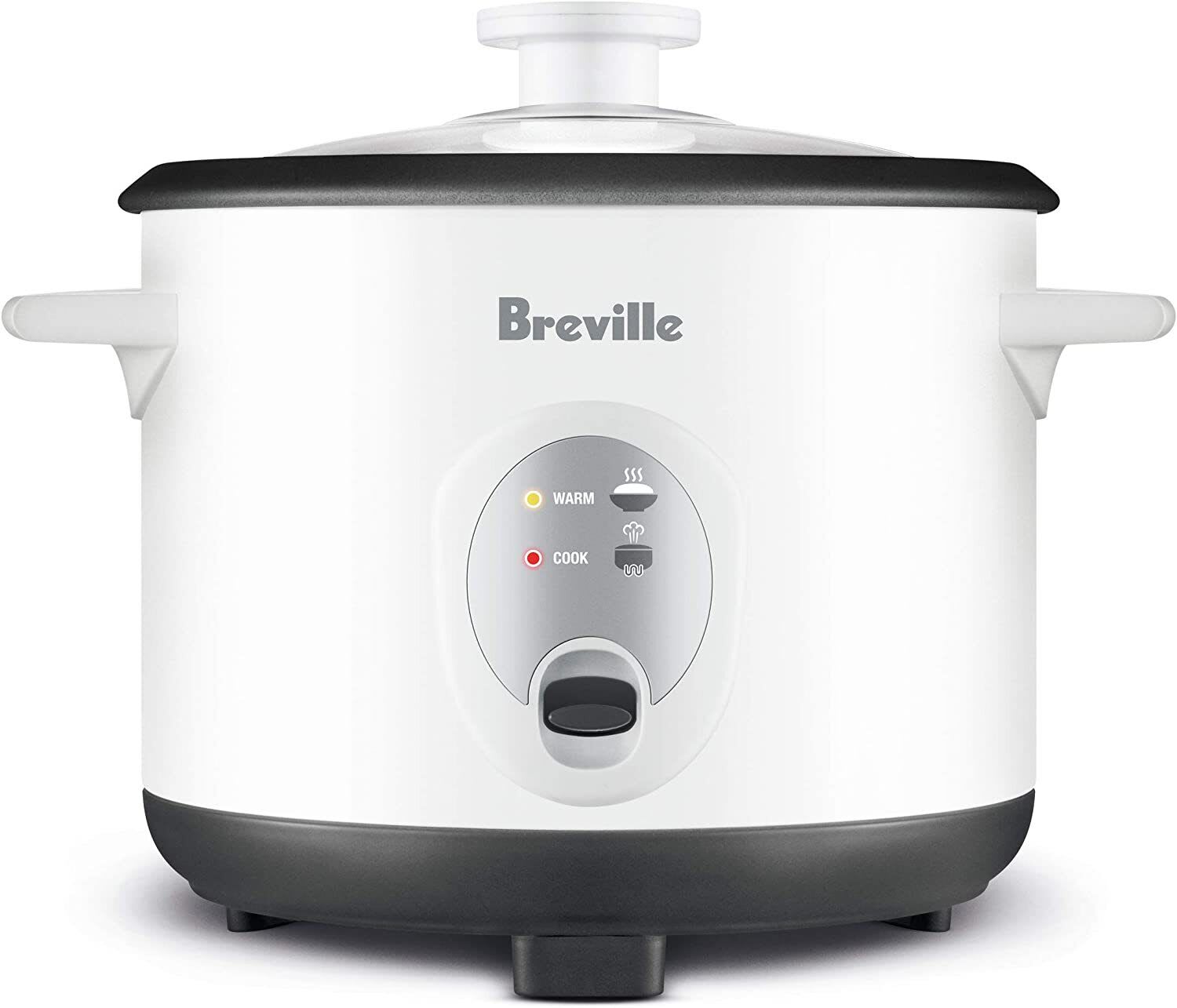 Check Breville LRC210WHT Rice Cooker price below:
add_circle
Easy to operate
Specifications
Capacity: 3L

Material: Glass 

Power: 500 watts
With a toughened glass lid and steamed vent, this best-value rice cooker in Australia is undoubtedly the simple kitchen appliance that will complete your meal preparation needs. 
Key Features
Even with its simplicity, this electric rice cooker serves its purpose of letting you cook a bowl of fluffy rice. It also comes with a BPA-free steaming tray that you can place under the rice cooker's lid to steam your favorite fish and veggies!
Why Buy This
This set from Breville combines a rice cooker and a steamer — it features two cooking methods in just one appliance. This good rice cooker can cook up to 16 cups of rice. It is simple to operate and has a cook and a keep warm function — allowing you to check the status of your rice.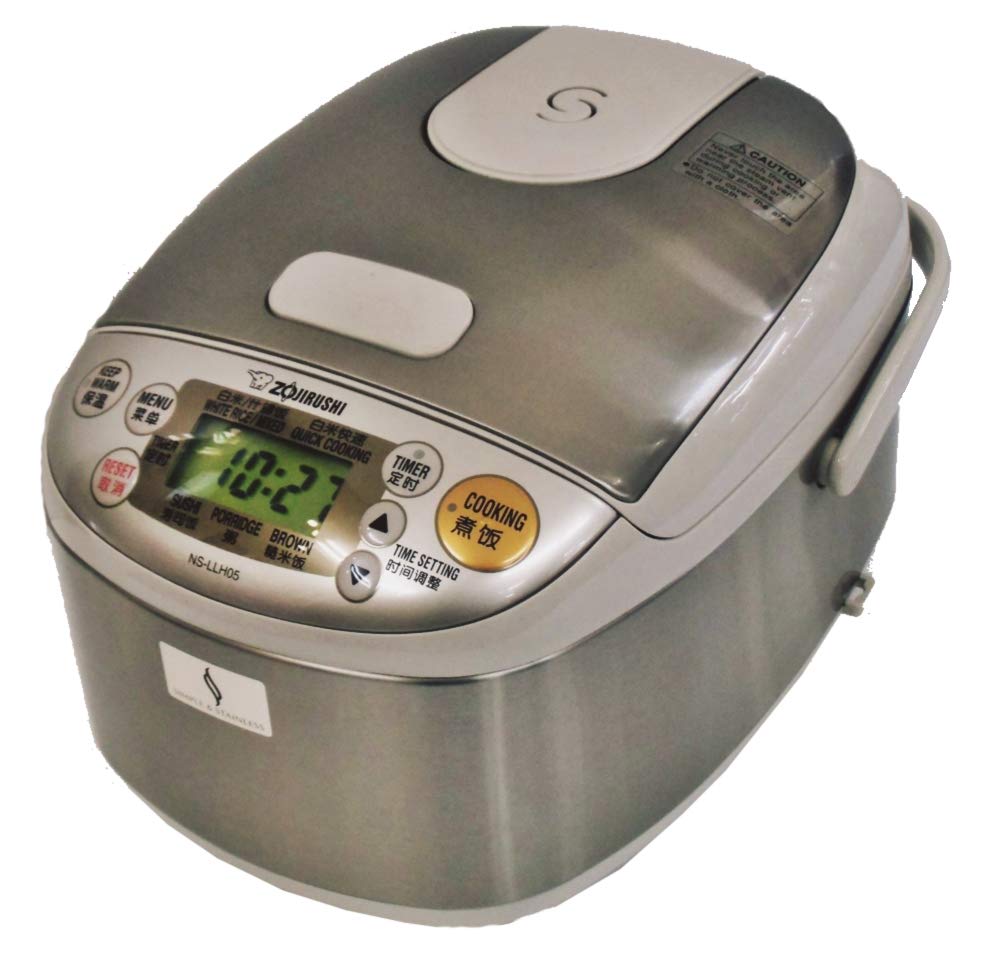 Check Japan ZOJIRUSHI NS-LLH05-XA Rice Cooker price below:
add_circle
The pot is thick and heavy
remove_circle
It might be too small for some
Specifications
Capacity: 0.54L

Material: Stainless Steel

Power: 450 watts
Even with its small and compact size, this Japanese rice cooker from Zojirushi offers you restaurant-quality rice each time you cook with this mini rice cooker!
Key Features
You know what to expect with its heavy-duty aluminum pot — this kitchen appliance is worth your money as it can serve you longer. You can also use a digital rice cooker can also be used for baking bread, heating cereal, making risotto, vegetable cooking, soup, chili con carne, and much more. 
Why Buy This
Slowly but surely — this rice cooker makes great rice without sticking. This rice cooker is also ideal for cooking brown rice. It surely does not disappoint — giving you perfect fluffy rice every time! Even after a day or so, the rice cooked in this kitchen appliance is fantastic after reheating!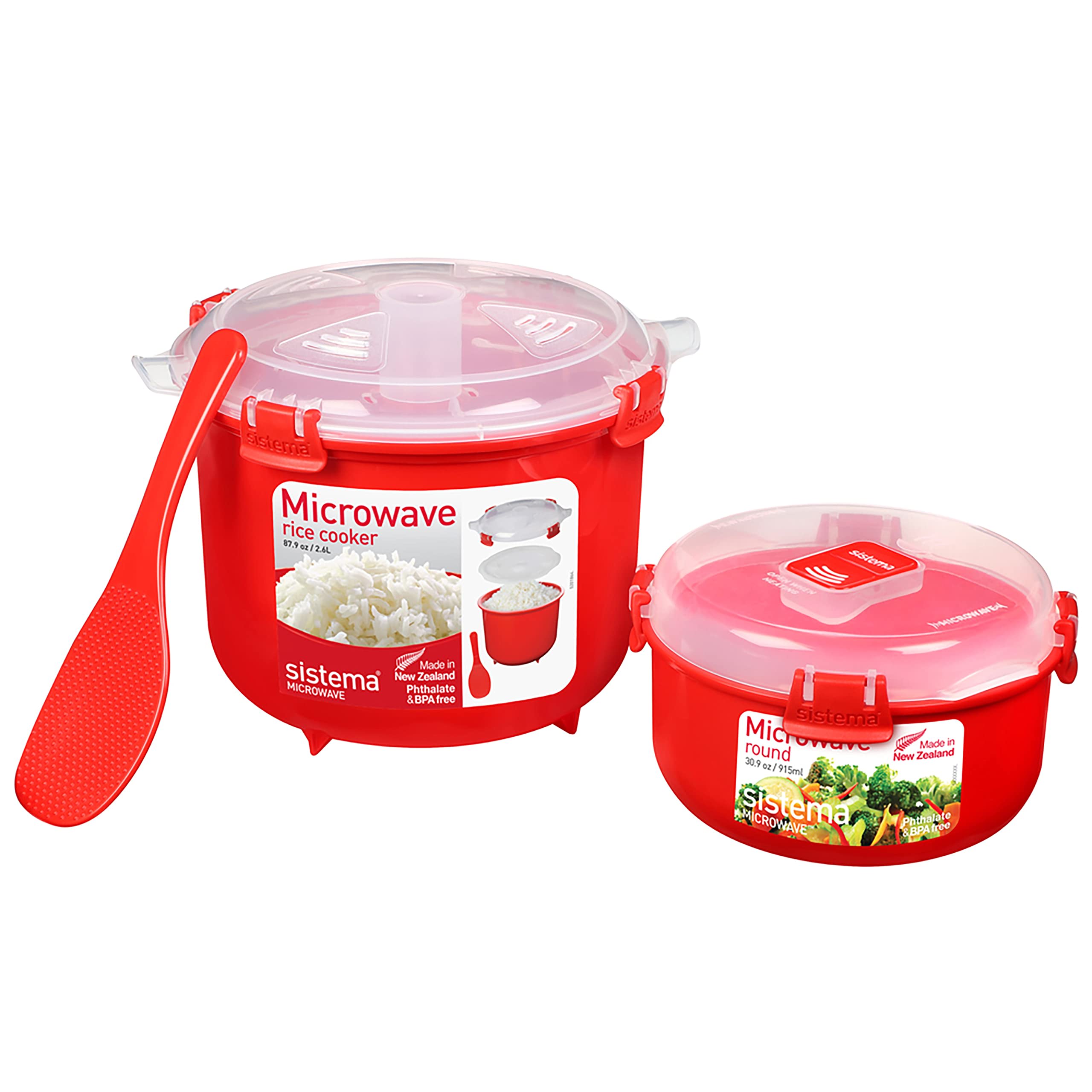 Check Sistema 82001 Microwave Rice Cooker price below:
add_circle
Easy-lift tabs
add_circle
Steam release vent
add_circle
With a non-stick rice spoon
Specifications
Capacity: 2.6L

Material: Plastic

Power: N/A
This microwavable rice cooker has a better value and is more practical than most costly rice cookers — it's unquestionably a lot less expensive while giving you the same best quality of rice.
Key Features
The Sistema Microwave Rice Cooker and Round Combination are ideal for reheating food and cooking rice. These containers are specially designed for microwave cooking and reheating; they feature a steam release vent in the lid, ensuring splatter-free cooking. 
Why Buy This
You can easily prepare rice, polenta, couscous, and other foods in the microwave with the Sistema 2.6 Lt Rice Cooker. Its trademarks are the easy-locking clips and the pressure chamber plate that keeps rice fresh. It functions effectively, produces delicious results, and doesn't boil over like other microwave rice cookers.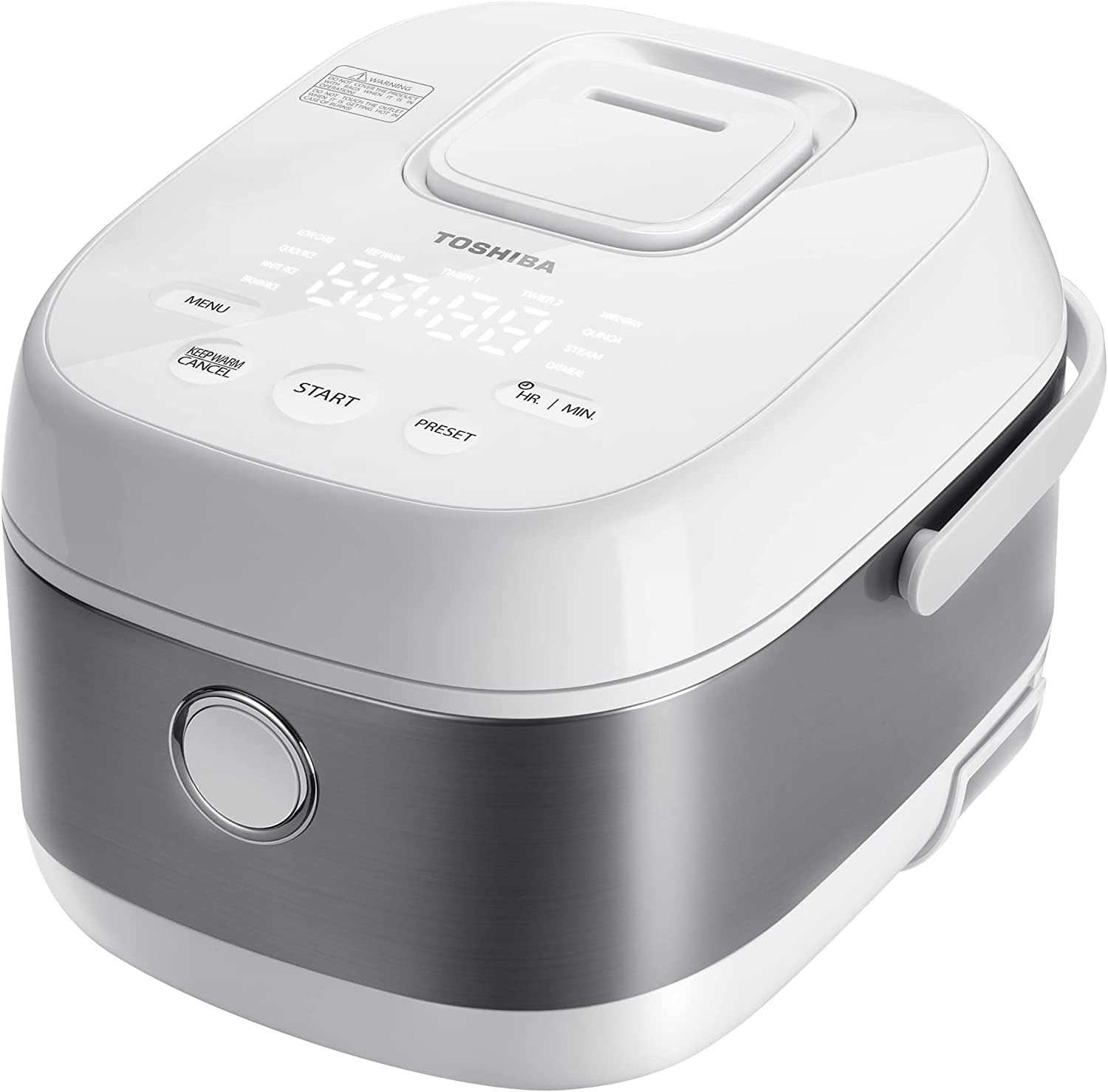 Check Toshiba Low Carb Digital Programmable Multi-functional Rice Cooker price below:
add_circle
Easy to use and clean
add_circle
LED Smart Digital Panel
add_circle
Delay timer functions
remove_circle
Consumes higher power
remove_circle
Slightly more expensive than other rice cookers
Specifications
Capacity: 1.3L

Material: Stainless steel

Power: 1130 watts
This digital rice cooker is sure a multi-cooker with its eight pre-programmed settings which is ideal for texture, flavor, and aroma — suitable for cooking white rice, brown rice, mixed grains, quinoa, soup/stew, steam, and oatmeal.
Key Features
With its Smart Fuzzy Logic and Induction Heating feature, this rice cooker allows you to adjust precisely to the temperature and heating time — flawlessly cooking rice of all varieties. Induction heating is a rice cooker feature that produces heat across the entire inner pot to produce fluffier rice with superior flavor.
Why Buy This
This digital rice cooker makes eating healthily and simply possible since it allows you to quickly cook low-carb rice — perfect for diabetes or others who aim to start their journey of a healthier lifestyle.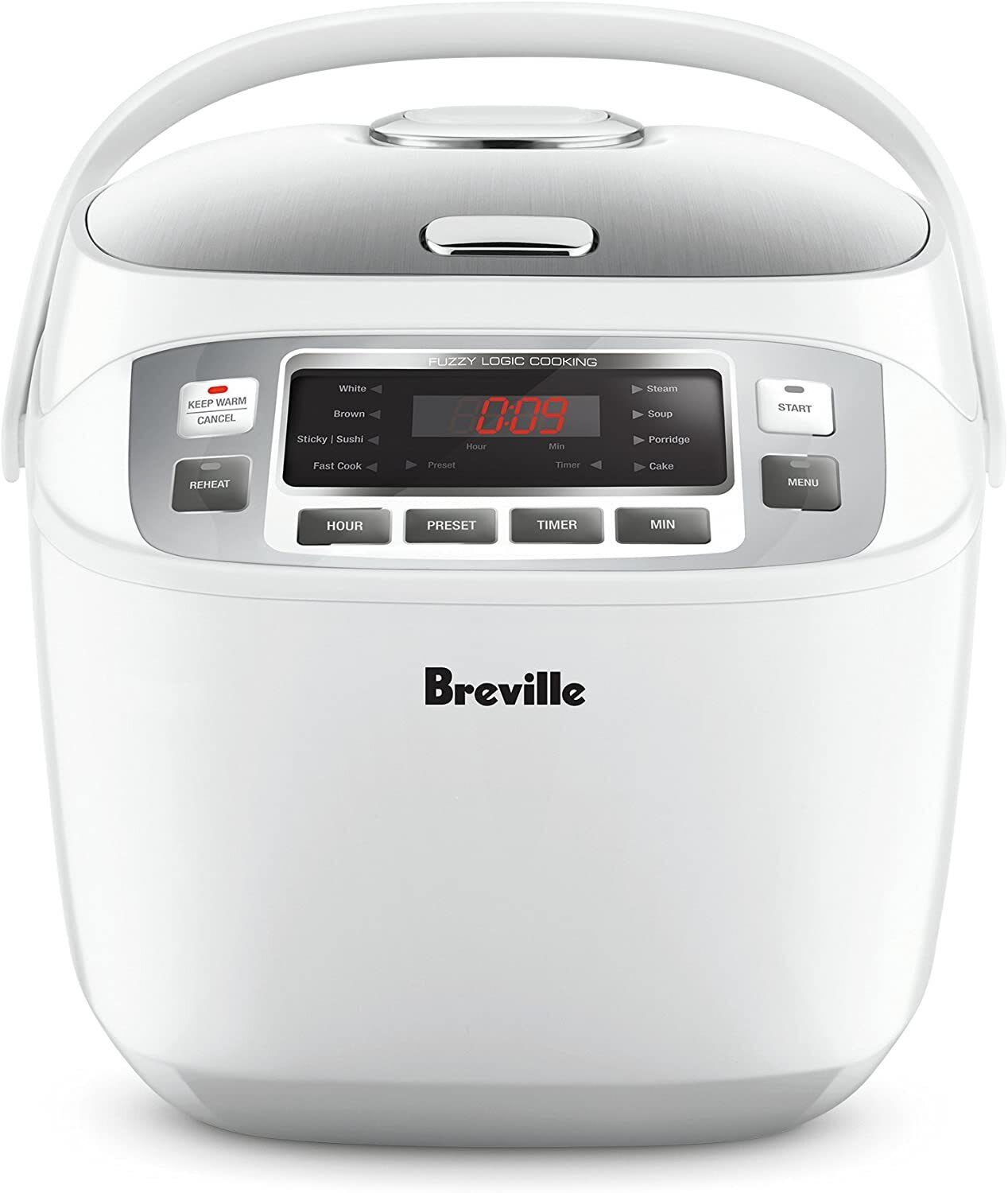 Check Breville LRC480WHT The Smart Rice Box Cooker LRC480WHT price below:
add_circle
Steamer and Rice Cooker
add_circle
Keep warm function
add_circle
Easy clean design
remove_circle
Hot steam water runs down when the lid is opened
Specifications
Capacity: 1.8L

Material: Ceramic

Power: 700 watts
Breville's multi-functional Smart Rice Box rice and combo cooker with LED display makes perfect rice every time — regardless of the kind. And what you'll love about this is its ceramic-coated cooking bowl, which is PFOA and PTFE-free, ensuring that your food is safe!
Key Features
With its fuzzy logic, this rice cooker's cooking temperatures are automatically adjusted throughout the cooking process, serving you the best outcomes for all rice varieties. Plus, it has a programmable timer that can be used to set the cooking time and an LED display with a control panel for easy operation. 
Why Buy This
What you'll definitely love about this ceramic rice cooker is that it works as a combo! Aside from cooking, it can also steam rice, sushi, sticky rice, porridge, and cake! The reviews have mentioned how fast this kitchen appliance can cook — additionally, it can cook Jasmine rice to perfection.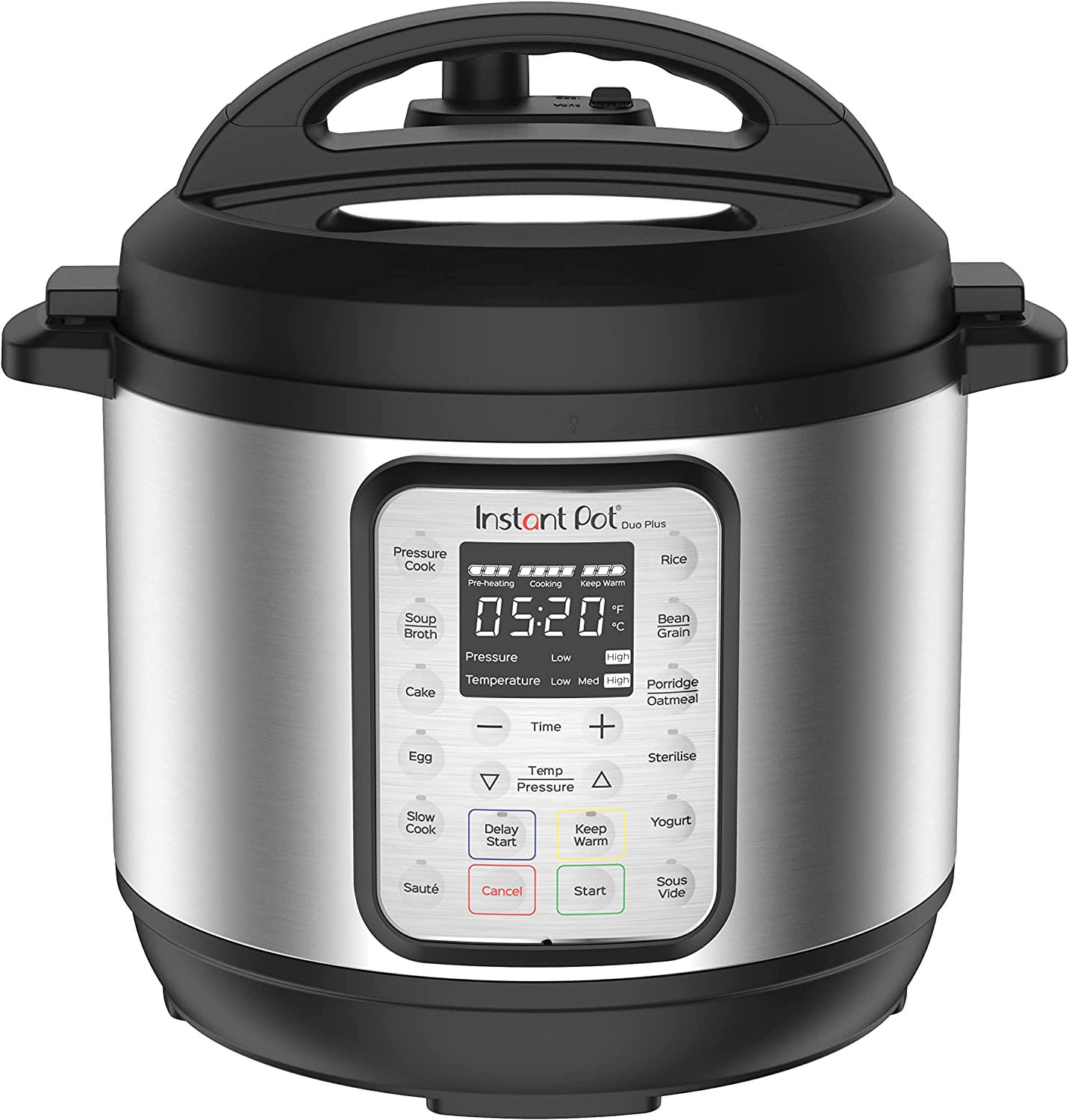 Check Instant Pot 9-In-1 Duo Electric Pressure Rice Cooker price below:
add_circle
Cooking progress bar
add_circle
Auto-sealing lid
remove_circle
Slightly strong power consumption
Specifications
Capacity: 8L

Material: Stainless Steel

Power: 1200 watts
This best rice maker includes all the fantastic features! The Duo Plus, which is user-friendly, adaptable, and practical, takes the place of nine kitchen appliances: an electric pressure cooker, a rice cooker, a slow cooker, a yogurt maker, a cake baker, a sauté pan, sous vide machine, a sterilizer, and a food warmer.
Key Features
The Duo Plus features everything you need to quickly and effortlessly prepare nourishing meals, including 13 customizable one-touch cooking programs, a sleek control panel, and a progress indicator that shows the cooking process! Additionally, it has an improved EasySealTM cover that automatically closes the pot for pressure cooking, and the Easy Release Switch allows for quick, stress-free venting. 
Why Buy This
Its stainless steel material includes an anti-spin design to keep it from spinning during sautéing. With its versatility and large capacity, this rice cooker can feed a large crowd! This rice cooker is exceptionally well-built and wonderfully designed, allowing you to cook various food in just a single appliance!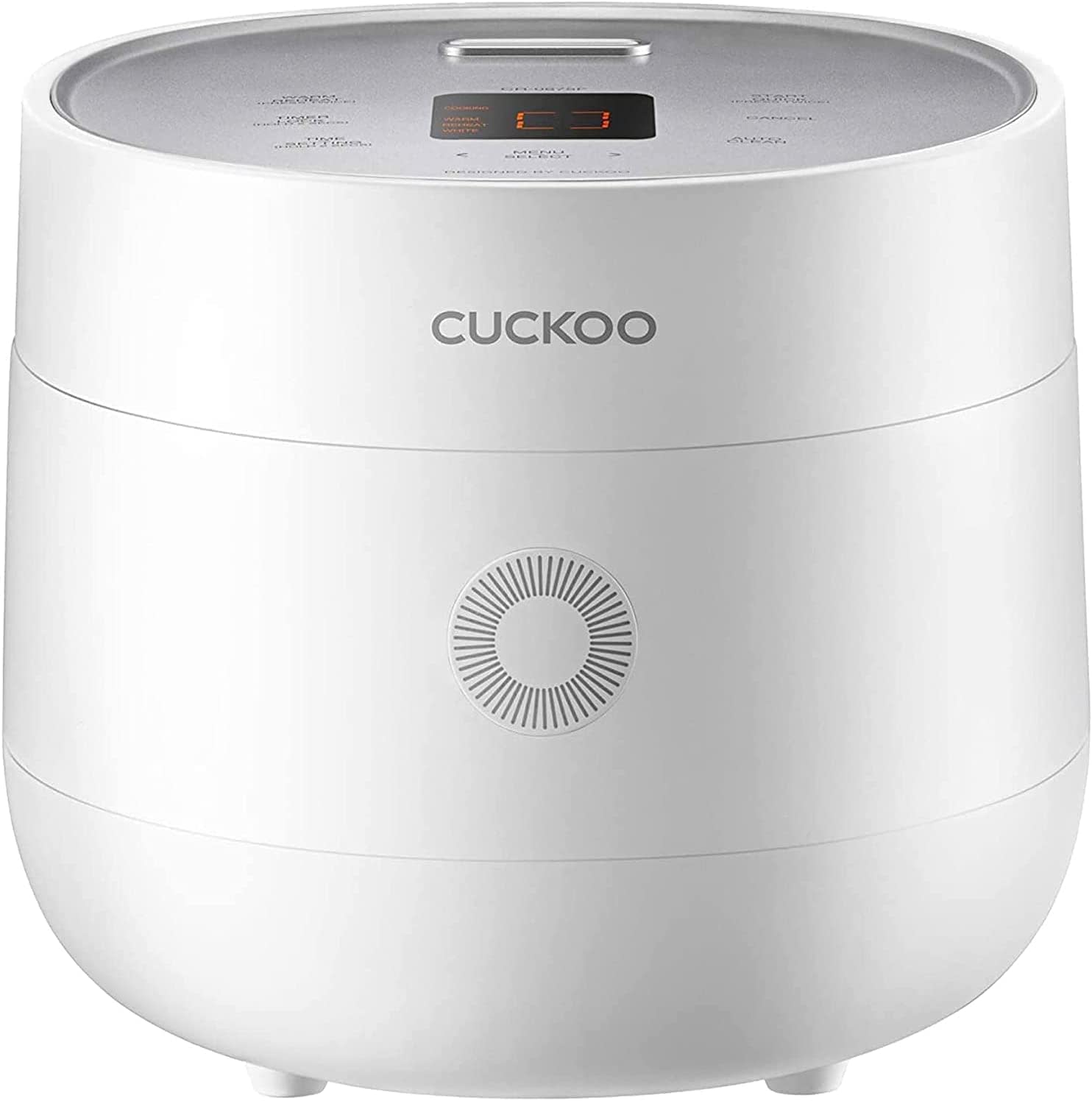 Check Cuckoo CR-0675F Rice Cooker price below:
add_circle
Non-stick & Non-toxic coating on cooking pan
add_circle
Compact design
add_circle
Versatile menu options
remove_circle
No spatula holder
remove_circle
The opening lid is heavy
Specifications
Capacity: 1.2L

Material: Stainless steel

Power: Not specified
Meet this good rice maker that includes a flexible multi-cook mode — enabling you to make a variety of foods, including oatmeal, quinoa, white rice, GABA rice, porridge, burnt rice, sticky rice, baby food, reheating, and more, in addition to 12 other menu selections!
Key Features
This Korean Rice Cooker easily creates meals — thanks to its intelligent features like intuitive digital controls, a contemporary LCD, a rice measuring cup supplied for accurate measuring, and Fuzzy Logic technology made to cook rice flawlessly each and every time.
Why Buy This
Indeed, if you're fond of cooking Korean rice, this one's the best option. It mainly succeeds in cooking a bowl of perfect rice; it always turns cooked softly and flawlessly and is very simple to use. Plus, the convenient auto-clean option will automatically steam clean your device after the cooking is finished for a quick and effortless cleanup.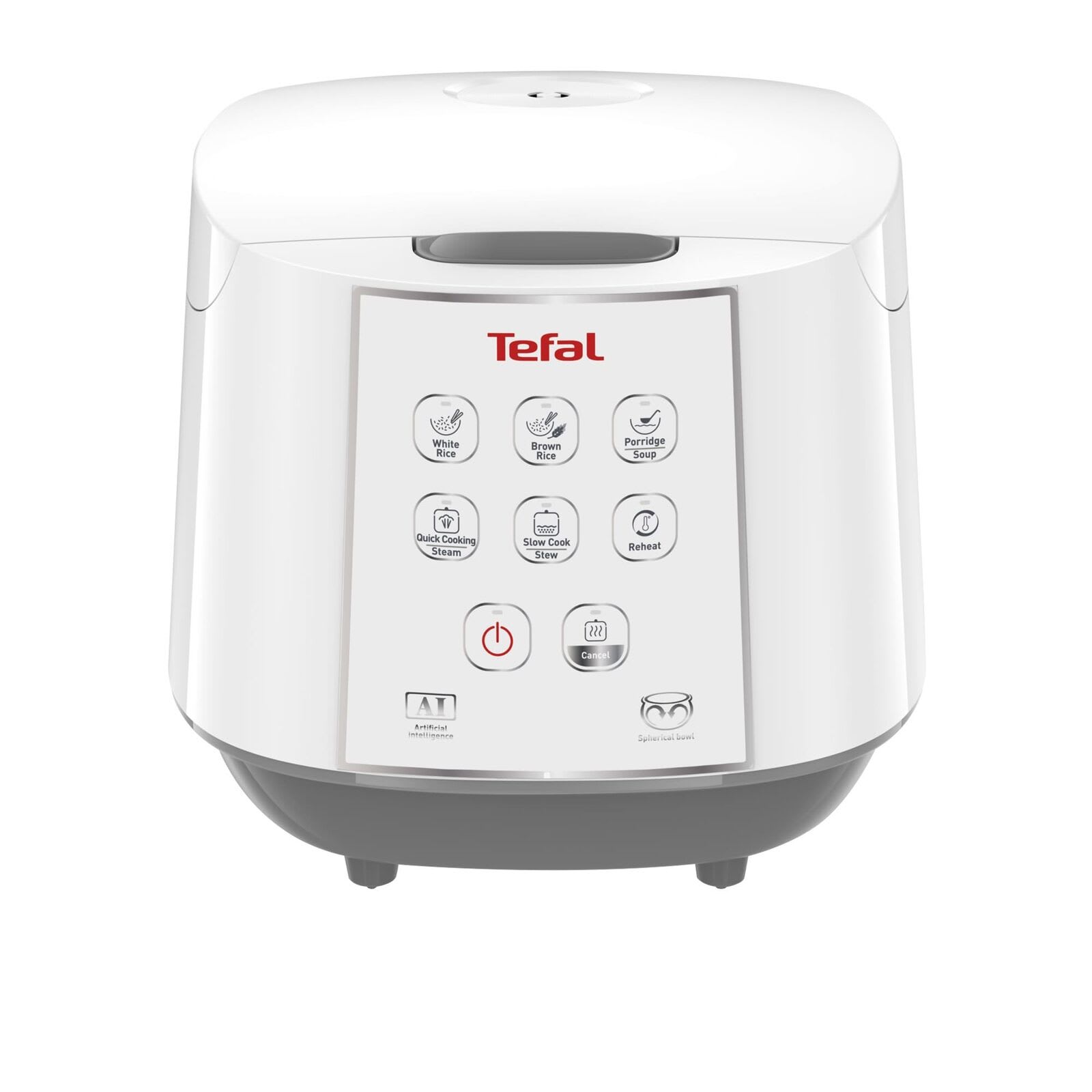 Check TEFAL Rice and Slow Cooker, White, RK732 price below:
add_circle
Easy to clean and use
add_circle
Non-stick coating
remove_circle
It takes a little time to cook rice
Specifications
Capacity: 1.8L

Material: Aluminum

Power: 750 watts
With a round rice pot for perfect results and maximum flavor, the Tefal Simple Rice & Slow Cooker improves your daily meals! This practical kitchen appliance combines rice and a slow cooker with upgraded functionality and a stylish design!
Key Features
This electric rice cooker offers a precise, automatic adjustment of cooking time and temperature for optimum cooking performance — thanks to the Fuzzy Logic Artificial Intelligence! Also, it features eight versatile cooking programs that allow you to cook a variety of food, such as white rice, brown rice, porridge, and stews!
Why Buy This
Rice cooks perfectly, and the product itself is simple to clean! It's essential to use an appropriate quantity of rice and water to achieve a fluffy bowl of rice — it cooks brown rice and jasmine rice to perfection. It offers a quiet cooking process as it produces no noise!
---
What is a Rice Cooker?
A rice cooker is a kitchen appliance that is used for cooking rice. Also, it can cook a wide variety of grains; a good rice cooker functions by heating water to a boil, making the rice soft as it absorbs the water. Rice cookers work automatically; simply measure your preferred rice grains and water and wait for your steamed rice to be cooked. 
---
How to Cook Rice in a Rice Cooker?
Surely, achieving perfect rice requires constant caution and attention. Yet, people who have been cooking rice in a rice cooker for a long time might already know the best routines for preparing rice. If you are still unsure of how to prepare rice in a rice cooker, here are some step-by-step guides that you might want to follow:
Rinse the white rice grains using tap water; you might also rinse the rice grains using mineral ones. 

The rice cooker bowl should contain the desired number of cups.

Put the required quantity along with 1/2 cup of water.

Start cooking the rice in the rice cooker. 

The rice cooker will automatically switch to "keep warm" mode once the rice is finished cooking (after approx 15 minutes). 

Let the rice sit for five minutes with the lid on before serving.
---
Buying Guide: How to Choose a Rice Cooker
Finding the best rice cooker might be a challenge for some. If you're still unsure which rice cooker to choose, here are some things that you should consider:
Size
Choose a rice cooker that is just right for your needs. A 3-cup capacity rice cooker is enough if you are living alone. A larger one would be suitable if you are living with other family members; in the same way, you can easily prepare rice when there are guests. 
Power consumption
Each rice cooker has a different rate of power usage. If you need to cook rice two or three times every day to serve a large family, investing in a rice cooker with low-electricity consumption will ultimately cost you less money. Your electricity bill will be significantly reduced as a result of this investment. 

Other Smart/Extra Features
The smarter it is, the higher the price of a rice cooker. If you aim for a rice cooker that allows you to cook rice, you should check some multi-pot rice cookers that offer various features and functions. 
---
Best Rice Cookers Brands in Australia
Aside from the distinct features of rice cookers, consider Australia's well-known and trusted rice cooker brands. 
Tefal Rice Cooker
TEFAL has created its very own Spherical Pot Technology that produces cooked rice that is fluffy and properly textured with no supervision required. 
Cuckoo Rice Cooker 
Since its launch in 1998, CUCKOO has maintained the top spot in the Korean rice cooker market and has been hailed as the greatest brand by many consumers.
Breville Rice Cooker
Breville is a brand of kitchen appliances that offer innovation based on user insights, enabling individuals to do things in their kitchen more spectacularly or simply than they'd previously believed possible.
Zojirushi Rice Cooker
A glass-lined vacuum container made in 1918 is the origin of the Zojirushi trademark. Since then, Zojirushi has made a name for itself as a major producer of home goods and has kept up with technological advancements to produce a steady stream of cutting-edge kitchen appliances. 
Tayama Rice Cooker 
Tayama is known for its houseware and small kitchen appliances. Tayama Rice Cookers are known for their energy-saving thermal cookers. 
---
Rice Cooker Price Range here in Australia
The price range of rice cookers in Australia can vary depending on the cooker's brand, features, and capacity. Here are some general price ranges for rice cookers in Australia:
Basic rice cookers: Basic models with limited features and capacity can start from around AUD 20.

Mid-range rice cookers: Rice cookers with more advanced features such as multiple cooking modes, a larger capacity, and digital displays can range from AUD 50 to AUD 150.

High-end rice cookers: High-end models with fuzzy logic technology, induction heating, and multi-functionality can range from AUD 150 to 500 or more.
---
Where to Buy Rice Cookers in Australia
You can buy rice cookers in Australia from a variety of retailers, including
Home appliance stores: Physical stores like The Good Guys, Harvey Norman, and JB Hi-Fi often carry a selection of rice cookers.

Department stores: Retailers like Myer, David Jones, and Big W often have a small kitchen appliances section where you can find rice cookers.

Online retailers: Online marketplaces like Amazon, eBay, and Catch offer various rice cookers at competitive prices. You can also purchase directly from the manufacturer's website or online kitchenware stores like Kitchen Warehouse or House.
When purchasing a rice cooker, consider the required features, the capacity, and your budget. Choosing a top rated rice cooker that can cook efficiently and effectively while also fitting your cooking needs and preferences is essential.
---
Conclusion
A good rice cooker will surely help you achieve the perfect rice! This smart appliance has undoubtedly made our lives easier and more convenient without worrying about getting our rice overcooked – giving you the best rice meals. We hope this list of the best rice cookers will help you find your best companion in preparing rice daily.