Sometimes, we get tired of cleaning our home with a handheld vacuum cleaner, and it's okay — we are humans, after all. 
With cutting-edge technology today, robotic vacuum cleaners are made possible — you can sit back and relax. At the same time, you watch these robots do their duties of keeping your home clean. 
Indeed, having a robot vacuum cleaner is like having a toy car during childhood; this smart appliance allows you to control it with your smartphone! Invest in a robot vacuum to help you save time cleaning your house. Here'sHere's a list of the best robot vacuums in Australia, from budget to high-end models.
10 Best Robot Vacuums in Australia 2023 - Quality Brands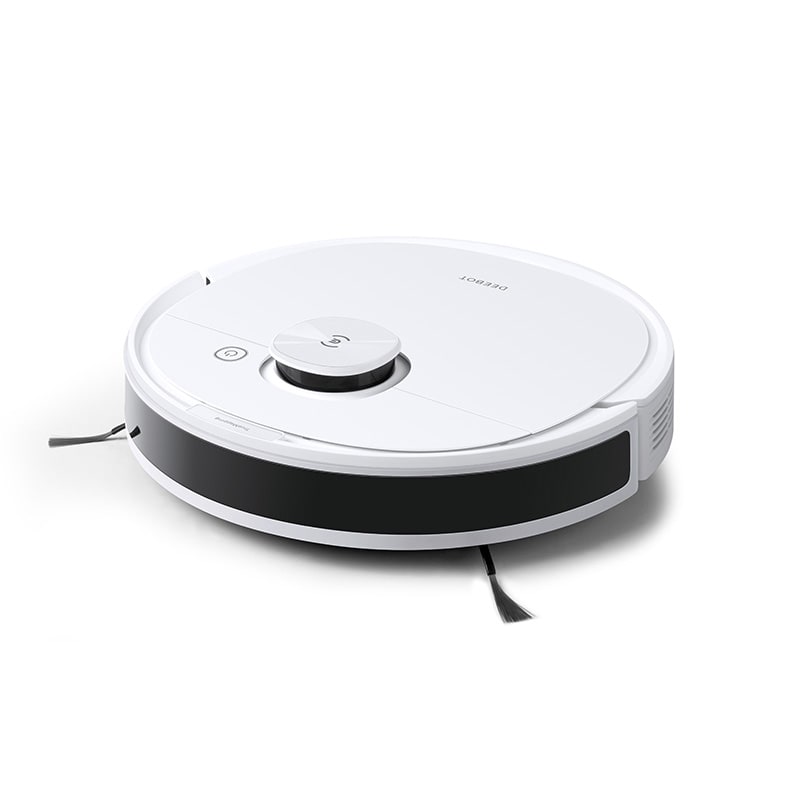 Check ECOVACS DEEBOT N8 price below:
add_circle
Ultrasonic Carpet Detection
add_circle
Works with Alexa
remove_circle
Cables not detected
Product Specifications
Suction Power: 2300 Pa

Noise Level: 67dB

Battery Life: 100 min
Why It's Our Top Pick
We guarantee this is the most excellent buy you've ever made! The robot vacuum performs amazingly as it gets into all the edges — leaving the floors spotlessly clean!
Key Features: 
This robot vacuum features TrueMapping, a powerful dTOF sensor, and precision laser technology to map your home 4X faster than traditional laser mapping, with a 2X increase in detection distance and the capacity to find objects as small as 2mm.
Why Buy This
With its customized cleaning, this powerful cleaner allows you to schedule cleanings, choose cleaning modes across many levels, set limitless virtual borders, and more. Plus, it includes detection technology that automatically recognizes the carpet, reacts to it, and decides whether to vacuum it more extensively or avoid it when mopping.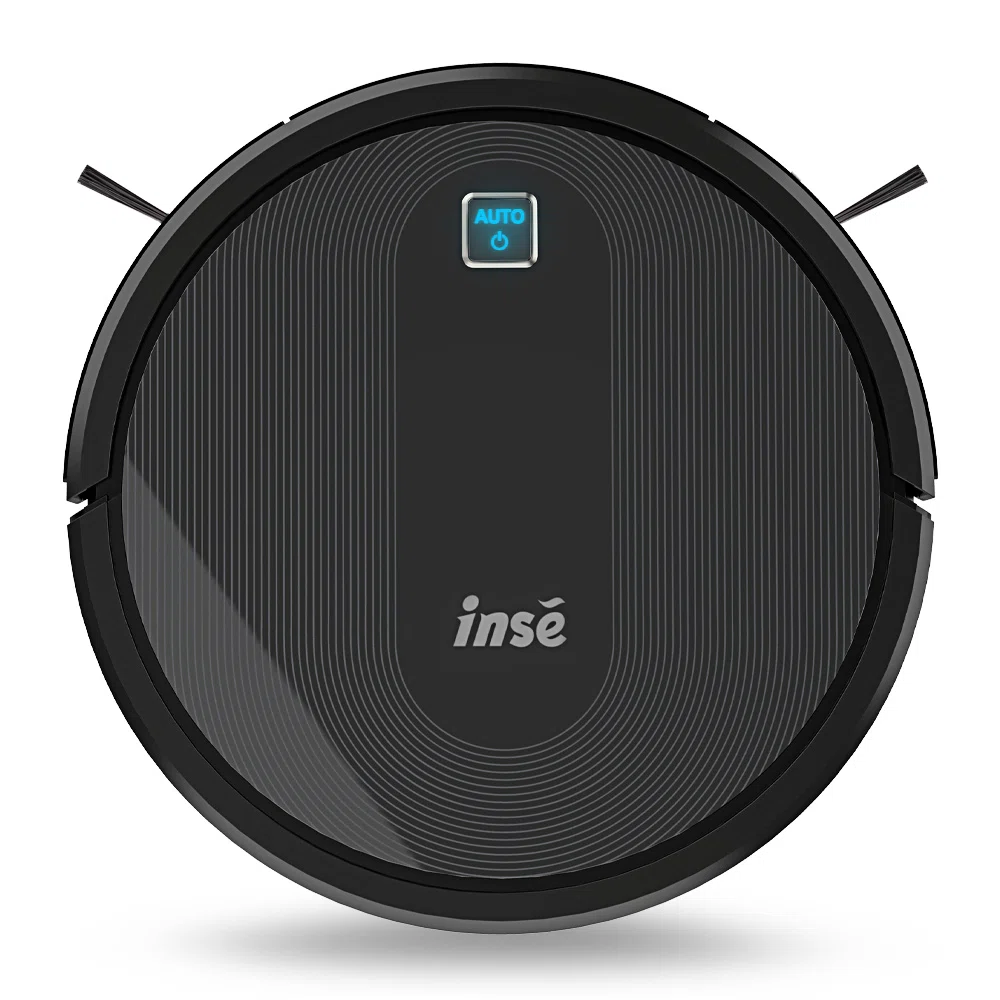 Check INSE Robot Vacuum Cleaner price below:
add_circle
Automatic self-charging
add_circle
Simple, easy operation
add_circle
No Wi-Fi or APP needed
Product Specifications
Suction Power: 2000 Pa

Noise Level: Not Specified

Battery Life: 100 min
At a great price and just a few usages, this robot floor vacuum can significantly reduce the amount of pet dander and hair in your home — all thanks to its advanced brushless powerful suction!
Key Features 
With its 2600mAh high-capacity battery, about 100 minutes of cleaning time is available, with a cleaning area of up to 2500 square feet. Thanks to its automated charging capability, the cleaning robot may intelligently return to the charging base when the power is running low.
Why Buy This
Indeed, this automatic vacuum cleaner is your big helper at home. It can continuously clean from room to room as it tends in neat rows, gets into low clearance easily to clean hidden dirt, and sweeps debris away from edges and corners. Best of all, the timing setting allows it to clean only one room when you are in a hurry.
What is a Robot Vacuum?
A robot floor vacuum is a living cleaner inside your home. With its automatic vacuum feature, this convenient home appliance collects dirt and debris from carpets and hard floors. They operate smartly and independently using brushes, a spinning meeting, or an air-driven turbine without human assistance.
---
How to Use a Robot Vacuum Cleaner
Robot Vacuums are independent cleaners; you don'tdon't have to operate them manually since it functions automatically. Yet, before they start cleaning, you might want to check these tips before you place robot vacuums on the floor:
Fix the tangled electrical cords on the floor.
It will help your robot vacuum to clean swiftly. Tangled electrical cords might bring harm not only to the robot vacuum but to the whole household as well.
Keep your floors dry.
Since it's an electronic device, any liquid isn'tisn't a good match for your little master cleaner. It's best to check for any liquid matter on the floor before operating your robot vacuum.
Clean the sensors.
These sensors are the magic eyes of your robot vacuum. If this gets dirty, your robot vacuum might not function well as it can't see the areas it aims to clean.
Don't clog its dustbin.
Just like any other ordinary vacuum, it's best to clean and empty the dustbin of your vacuum to avoid clogging up all the dirt they accumulate.
---
Buying Guide: How to Choose a Robot Vacuum
As you scout for the best robot vacuum, you must consider many options. If you're still not sure which robot vacuum to choose, check for these characteristics:
Look for a robot vacuum with obstacle detection to avoid and detect any objects on the floor smartly.

A robot vacuum with cliff detection is the best if you have stairs in your home.

Choose a robot vacuum that can operate through its smartphone application.

Check for a robot vacuum that can function with low to moderate noise.

Look for a robot vacuum that can operate longer, and check for the battery life of your target robot vacuum before buying one. 
---
Best Robot Vacuum Cleaner Brands in Australia 
Aside from looking good features of a robot vacuum, you should also check some of the best brands you might want to consider.
Ecovacs Robot Vacuum
ECOVACS Robotics (ECOVACS) was at the forefront of innovation with its intelligent home robotics long before the "Smart Home" concept gained popularity. They are finding new ways for robots to improve homeowners. For more than 24 years, ECOVACS has grown from a forward-thinking startup to a multinational conglomerate. 
iNSE Robot Vacuum Cleaner
INSE is a cutting-edge company specializing in intelligent cleaners and concentrating on innovative home equipment. The smart appliance brand focuses on creating the greatest robotic, cordless, and stick vacuum cleaners with cutting-edge innovative technology. 
iRobot Robot Vacuum Cleaner
iRobot creates robots that enable people to accomplish more inside and outside the house. Millions of households worldwide have welcomed the award-winning Roomba Vacuuming Robot and the Braava family of mopping robots. Which are daily hard at work assisting people to do more.
Tikom Robot Vacuum Cleaner
Tikom was a newly founded innovative appliance brand in 2021. With its cutting-edge technology, eco-friendly products, such as cleaning robots, at-home medical equipment, and intelligent devices. Their robot vacuum cleaner is the first of a new line of innovative products and gadgets. They are bearing the Tikom brand that relieves people of home duties and enhances their quality of life.
Eufy Robot Vacuum Cleaner
eufy'seufy's company'scompany's "Smart Home Simple" tagline inspires them to create user-friendly intelligent home gadgets and appliances to improve your life. It is state-of-the-art technology, from laser-guided robotic vacuum cleaners to wireless security systems.
---
Robot Vacuum Cleaner Price Range in Australia
The price range of robot vacuums in Australia varies depending on the brand, features, and specifications. However, generally, you can expect to find robot vacuums in Australia ranging from around AUD 200 to AUD 1,500 or more.
---
Where to Buy Robot Vacuum Cleaners in Australia?
There are several places where you can buy robot vacuums in Australia, including:
Online stores such as Amazon, Kogan, Catch, and eBay have many robot vacuums available for purchase, often at competitive prices.

Department stores

Electronics stores

Specialist retailers in Australia that focus solely on selling robot vacuums.
When purchasing a robot vacuum, comparing prices and features across different retailers is essential to ensure you get the best value. It's also a good idea to read robot vacuum reviews and research the models you are considering before purchasing to ensure they meet your needs and expectations.
---
Conclusion
It is undeniable that robot vacuum cleaners are life savers — they can swiftly clean every part of your home. You can sit back and relax as you let your live-in cleaner do its job — the best thing about having a robotic vacuum cleaner at home!