When you are breastfeeding for the first time, it can be very challenging. The only way to relieve breastfeeding is with the best breast pump australia in the market. A breast pump is a home-use device designed to assist lactating mothers in managing their milk supply. The two types of breast pumps, manual and electric, serve the same purpose: to boost milk flow. 
To make better decisions, we recommend you consult your doctor before checking out our list of breast pump reviews through the years. If you want a glimpse of selecting the ideal breast pump, skip to the article's buying guide.
---
10 Best Breast Pumps In Australia 2023 : Latest Brand Reviews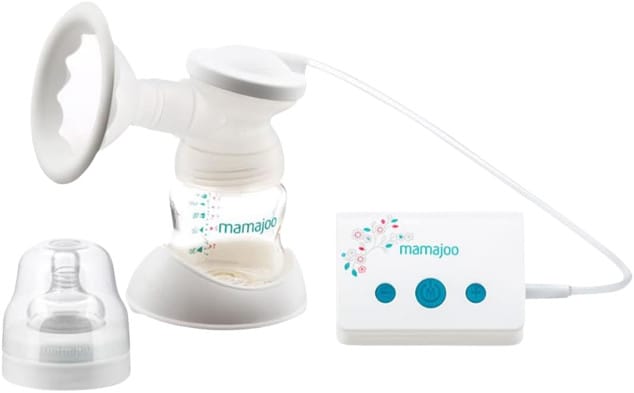 Check Mamajoo Electric Breast Pump price below:
add_circle
Multifunctional
add_circle
Highly compatible with other breast pump systems, like Avent
add_circle
Phthalate-free
remove_circle
A bit expensive
Why It's Our Top Pick 
Piling milk for your baby is more comfortable using an electric breast pump. Mamajoo promotes less time and effort in making more milk in every pump. The breast pump works with continuous power supply to ensure your baby gets the right amount of milk daily. With its compact and light design, we recommend it as the best breast pump australia for first-time moms. 
Overview
Mamajoo Electric Breast Pump is gentle and healthy for babies. It has more pumping modes to facilitate your milk flow, especially if you have a sensitive breast. In addition, the massage function helps to boost milk flow and is entirely electric.
Highlighted Features
Featuring ten suction modes, you can choose which pumping level is most suitable for you. Turn on the massage mode to prepare for milk pumping; it is much easier. The controller has easy-touch buttons for you to take control of the pumping process. A sealing disc also stores fresh milk to protect it from dirt. 
Performance
Its power source is via a USB port, compatible with an adapter, PC, and a power bank for versatile charging. The materials used are BPA-free and have met the EU and USA safety standards. 
Why Buy This
The electric breast pump from Mamajoo allows mothers to pump milk while their infants are sleeping. It is quiet and offers a variety of suction modes to choose from, leaving a good impression on many buyers.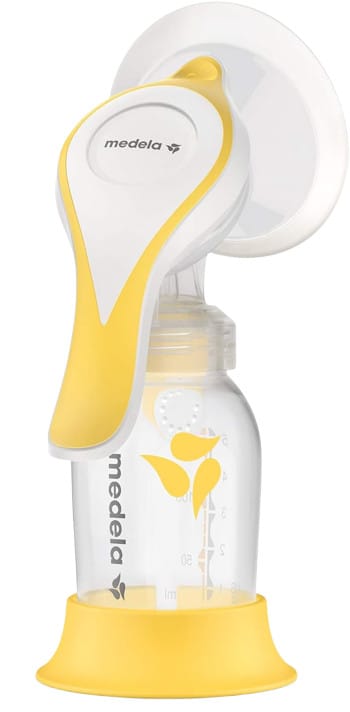 Check Medela Harmony Manual Breast Pump price below:
add_circle
The breast shield is rotatable for increased comfort
add_circle
Lightweight and travel-friendly
add_circle
It is better than electric models in pumping more milk
remove_circle
Manual pumping can be tiring
Overview
Pump milk anywhere with Medela Harmony Manual Breast Pump, which easily fits in a small bag. This pump will support all your breast care needs while on the go. 
Highlighted Features
A breast shield made with PersonalFit flex technology ensures your desired comfort level. It lets you pump milk quietly in public. You can expect better milk flow and less pain and pressure with oval breast cups. It has a unique handle called the 2-Phase Expression that mimics a baby's sucking habit. Collecting milk is easy with the added bottle and stand. 
Performance
Whether you are breastfeeding every day or saving a milk supply, Medela Harmony Manual Breast Pump is a good choice. This best fits on a medium nipple size to pump milk with ease. Moreover, it is easy to store in a bag anytime and anywhere. 
Why Buy This
Using a manual breast pump, you can get more milk. Its wire-free design is a plus, and its comfortable grip makes it easy to pump milk quickly. If you love to travel with a breastfed baby, you should invest in Medela Harmony.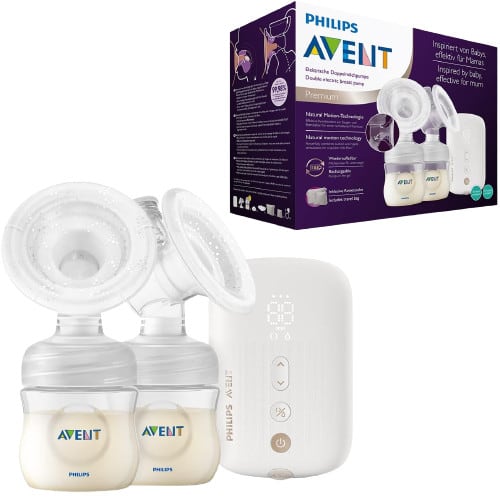 Check Philips Avent Premium Double Electric Breast Pump price below:
add_circle
Travel-friendly
add_circle
It can draw up more than one liter of milk in every pumping session
add_circle
It makes breastfeeding easy to monitor
remove_circle
The battery might drain quickly
Overview
Are you looking for a breast pump au that is portable and lightweight? The most portable double electric breast pump from Philips, a well-known brand, is available to meet your needs. It can contain a lot of milk to supply your baby's all-day nutrition. 
Highlighted Features
One size fits all silicone material is soft and long-lasting. This double milk extractor has a timer, which can pump milk in 15 minutes or less. While plugging in the breast pump will continuously produce more milk. It has 16 adjustment levels to help you control the amount of milk flow. The brand includes a travel bag so that you can carry it anywhere. 
Performance
It pumps milk quickly and easily thanks to its high-quality suction. On the device's screen, you can track how much and how long you breastfeed, which forestalls under-or overfeeding infants.
Why Buy This
This breast pump is not only portable but quiet. Many moms claim that it does not hurt to breastfeed with Philips Avent. Its good suction design will boost milk release in a few minutes.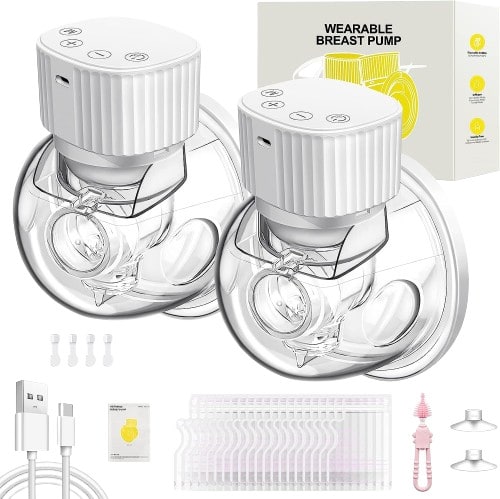 Check Grottes Double Wearable Breast Pump price below:
add_circle
Easy to wear and fit
add_circle
There is a massage mode to help increase milk flow
add_circle
It won't disturb the baby's sleep
Overview
The best breast pumps should be accessible on the chest and fit naturally. This silicone breast pump from Grottes is ideal under a bra without causing any discomfort. 
Highlighted Features
With nine comfort levels of pumping and three pump modes, this wearable breast pump charges quickly. It can pump milk at a low noise throughout the day, up to four sessions in one charge. They use odorless silicone material to promote safe breastfeeding and care for the skin. It is excellent for the outdoors because of its wireless design. 
Performance
Its anti-backflow design ensures to store milk away from bacteria and other harmful elements. It is more reliable regarding durability and chest compatibility with the breast pump's thickened edges.
Why Buy This
Since babies have different sucking levels, Grottes provides you with the proper pumping modes to meet their needs. You will save more time as a result, and it is painless!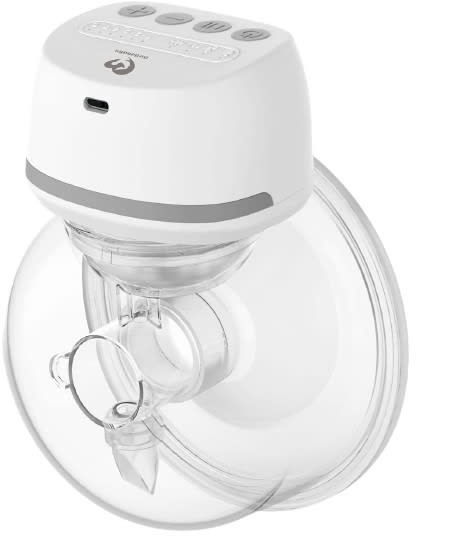 Check Bellababy Electric Portable Breast Pump price below:
add_circle
It has the right size for the chest and nipple
add_circle
It promotes painless breast pumping
Overview
When you wear the pump in your bra, finding the correct position to pump breast milk is easier. Bellababy designed a hands-free, portable breast pump so you can make milk while working or in travel. 
Highlighted Features
Its suction technology has four modes and six comfort levels, helping you get more milk. Bellababy ensures it is 100% safe for babies, using food-grade silicone with a quality seal to block mold. Except for the electrical components, its parts are easy to assemble and disassemble for cleaning. Lastly, the LED indicator will show the pressure rating to enjoy pain-free suction. 
Performance
Its comfort is incomparable; it does not hurt nor cause leakage while pumping milk. It can hold up to 6 ounces of breast milk when fully charged. All of these are at an affordable price.  
Why Buy This
Under 100 bucks, you can buy a breast pump you can wear while performing other house chores. It securely fits on the nipple and piles up milk in less time. The controls are on the device itself, so no worries if this is your first time using a breast pump.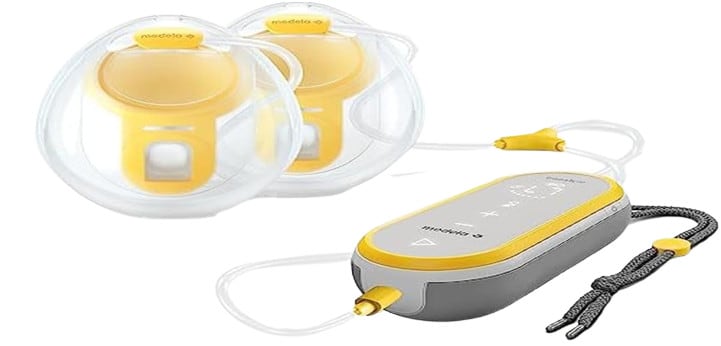 Check Medela Freestyle Hands-Free Breast Pump price below:
add_circle
The suction power is of good quality
add_circle
Do not require a special bra to wear the breast pump comfortably
remove_circle
Too small cord, making it challenging to put around the neck
Overview
You can move around while the Medela Breast Pump maximizes milk flow. Bluetooth connectivity lets you record every pumping session on your phone without the hassle. Its battery life will last up to five times 15 minutes of breast pumping. 
Highlighted Features
Medela Freestyle has three parts, and they are all dishwasher-safe. It is light and portable, and each drip cup easily sits in your bra. Its cup shape is perfect for preventing breast compression and milk from overflowing. You can keep the rechargeable pump in your pocket while breastfeeding. 
Performance
Download the Medela app to track down your breastfeeding journey via smartphone. It permits you to measure the stored breast milk immediately. You can also plan when to breast pump for a sufficient milk supply. Indeed, it is very comfortable to use; we can confirm it is a breast pump australia a first-time mom needs. 
Why Buy This
Medela never disappoints in offering high-quality breast pumps, and Freestyle is the most trusted hands-free breastfeeding tool. It includes automatic tracking to improve your pumping process every time.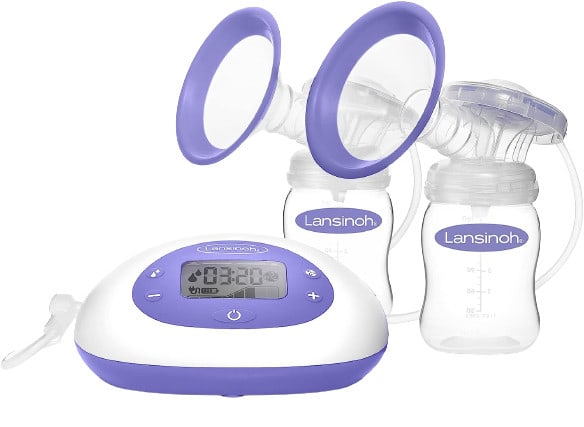 Check Lansinoh 2-in-1 Electric Breast Pump price below:
add_circle
Easy to clean and reassemble
add_circle
There is no milk entering the tubing due to the closed-system design
remove_circle
It creates a bit of a mooing sound
Overview
Breastfeeding requires a lot of time and effort. Then, use the Lansinoh 2-in-1 Electric Breast Pump to produce a double portion of milk in every session. 
Highlighted Features
It is highly customizable with three pumping styles and eight suction levels, depending on the breastfeeding mom's needs. This electric breast pump can function with batteries if you use it away from home. It has a closed-system design so that to eliminate contaminating the milk. For rapid suction, switch on the letdown phase, while the expression phase for slower suction. There is an LED display to assist moms in low-light conditions. 
Performance
It is hospital-grade that delivers hygienic milk with no bacteria buildup if stored for a long time. It has fewer parts to wash, which most moms will appreciate. Plus, there are cushions for comfortable fitting. 
Why Buy This
The overall design of the Electric Breast Pump helps maintain your breastfeeding pattern. You can choose between fast and slow milk flow. The efficiency is the advantage of using a double breast pump. 
Check Medela Swing Maxi Flex Electric Double Breast Pump price below:
add_circle
Hospital approved
add_circle
It comes in complete accessories
add_circle
Easy to adjust chest fitting
Overview
With this electric double pump, you can produce more milk in less time. Medela Swing Maxi Flex knows that most mothers struggle to pump milk by hand. As a result, they developed a more convenient and hospital-grade option to reduce pumping time.
Highlighted Features
It does not contain BPA, making the double breast pump safer for babies. There are two sizes of chest caps, so it fits perfectly on each breast with a better milk flow. They are flexible and can rotate 360 degrees to position the pump nicely. Managing the milk volume is also easier with 2-phase expression technology. This results in higher milk quality, like an increase in energy content. 
Performance
Medela Swing Maxi Flex ensures a shorter time to pump milk, either with batteries or plugging it in. The oval breast caps aim for optimal comfort with no pressure at all. You can adjust the pumping level via buttons to imitate the baby's suction liking. 
Why Buy This
First and foremost, it is electric, defining breastfeeding comfort. Numerous mothers have already been impressed by its ease of use. If you want to spend more time with the baby, then Medela Swing Maxi Flex is a good buy.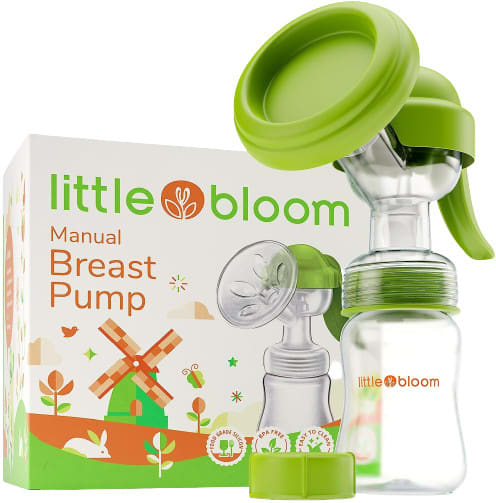 Check Little Bloom Silicone Manual Breast Pump price below:
add_circle
Suitable for small milk quantities
add_circle
Cheap but of high-quality
remove_circle
The silicone parts are not dishwasher safe
Overview
The best breast pump australia must be cordless with an ergonomic design to guarantee comfort if you want to avoid having bulky wires in your way while breastfeeding, look no further than Little Bloom's Manual Breast Pump.
Highlighted Features
No batteries are required, letting you pump milk safely anywhere. The suction technology is 100% natural, made with food-grade silicone that has high capacity. You can lock the breast pump via the lid in complete silence to not disturb a sleeping baby. Its breast cup is nontoxic and can hold more milk. It highlights a 2-phase pump, and both are hands-free in collecting every drop of breast milk. 
Performance
Giving breast milk to babies is tested for safety. It is the case with the Little Bloom Manual Breast Pump, which does not waste milk and does not cause discomfort for moms. For cleaning, the parts are not difficult to dismantle.
Why Buy This
Do you want to breastfeed without having to deal with wires? Little Blossom has the best solution for you with a manual breast pump. You can pump milk even when the electricity is out.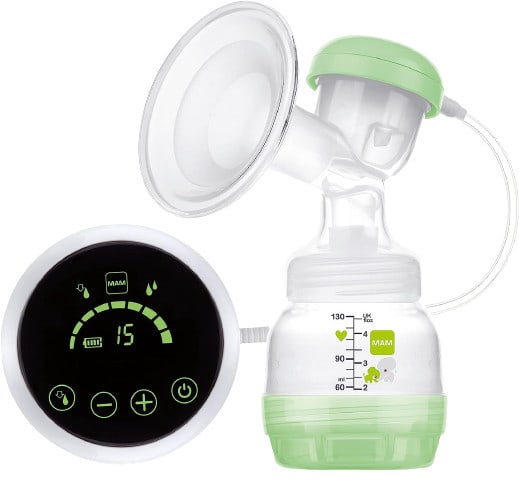 Check MAM 2-in-1 Single Breast Pump price below:
add_circle
It has readable displays
add_circle
Great versatility
add_circle
Good value for the money
Overview
There is never a complete list of breast pumps in australia without a digital display for better monitoring. MAM achieves an electric and manual breast pump in one that helps moms keep an eye on the breastfeeding process. The digital display is a touch screen with controls all over it. 
Highlighted Features
You can easily swap the pumping mode of this 2-in-1 breast pump from electric to manual or vice versa. The electric way has nine suction levels, including the stimulation and expression phases. Its sleek design is made of a one-size-fits-all soft funnel, making it available for all moms. The rechargeable battery will also last five hours, allowing you to pump more milk bottles. 
Performance
The manual handle is designed with great comfort to speed up milk pumping. It is compatible with any breast milk storage and is very sturdy. When extracting milk, the electric and manual functions are excellent and reliable.
Why Buy This
It has a well-thought-out design and an LED screen that tells you how your breastfeeding is going. The pump's components are simple to clean and assemble, and the batteries last a while. Due to its flexible operation, this could be your breast pump for when you are on the go.
---
What is a Breast Pump?
A breast pump is a device for lactating women to extract milk from their breasts. They can store the milk for later use or immediately feed a baby. Breast pumps come in several forms, including manual, electric, and battery-operated models. They help working mothers who want to continue breastfeeding, women with low milk supply, or when a baby cannot nurse directly from the breast, such as with premature or hospitalized infants.
---
How to Use a Breast Pump
Using a breast pump may initially seem intimidating, but it becomes relatively straightforward with some guidance. Here is a step-by-step guide on how to use a breast pump: 
Preparation
First, wash your hands with soap and warm water. Ensure all breast pump parts, including the bottles, shields, valves, and membranes, are clean and sterilized. 
Find a comfortable position.
Sit in a comfortable chair or find a cozy spot, ensuring your back is adequately supported. Place a pillow on your lap or under your arm for added comfort. 
Adjust breast shield size.
Choose the correct breast shield for your nipple. It should fit comfortably around your nipple without causing discomfort or rubbing. Incorrect sizing can affect milk production and cause discomfort. 
Assemble the pump
Follow the manufacturer's instructions to assemble the breast pump. Attach the breast shield to the pump's flange and securely connect the tubing and containers. 
Relax and stimulate letdown
Massage your breasts or apply a warm compress before starting the pump. Take deep breaths and relax, as stress can inhibit milk flow. Some pumps offer a massage or letdown mode to aid this process. 
Proper placement
Center the breast shield over your nipple, ensuring a good seal around the breast. Ensure the shield is not pressing too hard but creates a gentle suction. 
Start pumping
Turn on the pump and select the desired suction and speed settings. Start with a low suction level and gradually increase until it feels comfortable without causing pain. Experiment with different settings to find what works for you. 
Pumping technique
Gently rock or squeeze the breast to encourage milk flow. Hold the breast shield in place and let the pump do the work. Continue pumping until the milk flow slows down or stops. The length of pumping sessions can vary for each person but typically ranges from 10-20 minutes per breast. 
Switch side
If you are double pumping, switch breasts after the milk flow slows down but before it stops. It helps stimulate milk production and ensures both breasts are adequately emptied. 
Storage
After pumping, carefully remove the breast shield from your breast. Transfer the expressed milk into clean, sterilized storage bottles or bags and label them with the date and time of Expression. Store the milk according to recommended guidelines. 
Clean-up
Disassemble the pump and wash all parts with warm, soapy water. Rinse thoroughly and air dry them. Some components may be dishwasher-safe, but always check the manufacturer's instructions. 
Remember, practice and patience are essential when using a breast pump. It may take time to establish a pumping routine, so be gentle with yourself and seek assistance from a healthcare professional or lactation consultant if needed.
---
Different Kinds of Breast Pumps in Australia
When deciding on the type of breast pump, consider your specific needs, pumping frequency, portability requirements, comfort preferences, and budget. It can be helpful to consult with a healthcare professional or a lactation consultant for personalized advice based on your breastfeeding journey.
Electric Double Breast Pumps
These pumps are for frequent or exclusive pumping. They use an electric motor to power the suction and typically allow for double pumping, meaning you can express milk from both breasts simultaneously. Electric double breast pumps are faster and more efficient than manual pumps. 
Electric Single Breast Pumps
Like electric double pumps, these pumps use an electric motor to suction and express milk from one breast at a time. They are suitable for occasional use or for mothers who prefer pumping from one breast while nursing on the other. 
Manual Breast Pumps
Manual pumps operate by hand and require the user to create suction manually. They are lightweight, portable, and relatively affordable. Manual pumps are suitable for occasional use, travel, or backup. 
Hospital-Grade Breast Pumps
Hospital-grade pumps are powerful and efficient, designed to withstand frequent, heavy-duty use. They are ideal for mothers with low milk supply or who experience difficulty with breastfeeding. These pumps are rented from hospitals or specialized lactation clinics. 
Wearable Breast Pumps
These pumps are discreet and hands-free. They are typically small and can be worn inside a bra, allowing mothers to express milk during daily activities. Wearable pumps use gentle suction and are primarily electric. 
Battery-Operated Breast Pumps
These pumps are suitable for moms on the go, as they do not require an electrical outlet. They use batteries to power the suction and provide a portable, convenient option for expressing milk outside the home. 
---
Buying Guide: How to Choose a Breast Pump
If you are considering purchasing the best breast pump australia, you may consider several factors to ensure you make the right choice. Here is a buying guide to help you navigate the process: 
Purpose:

Determine why you need a breast pump. Do you plan to pump exclusively or do you want a pump for occasional use? It will help you decide between a manual or an electric pump. 

Efficiency:

Consider how quickly you need to express milk. Electric breast pumps are more efficient than manual pumps, which provide more control over the suction strength. 

Portability:

If you need to pump on the go or while at work, look for a portable option. Consider the pump's size, weight, and whether it has a battery-operated chance or can be plugged into a car adapter. 

Pumping Settings:

Some breast pumps offer adjustable suction strength and speed settings. Look for a pump that allows you to personalize the settings to achieve maximum comfort and effectiveness. 

Comfort:

Look for a breast pump that provides a comfortable fit. Consider the size and type of breast shield included and any additional accessories, like cushion inserts, to promote comfort during pumping sessions. 

Noise Level:

Consider the pump's noise level, especially if you plan to pump discreetly in public or an office environment. Some pumps are quiet, while others may produce more noticeable sounds. 

Maintenance:

Look for a pump that is easy to clean and sterilize. Some pumps have dishwasher-safe components, which can save time and effort. 

Price:

Set a budget and compare available options within your price range. Remember to factor in ongoing costs like replacement parts, storage bags, and accessories. 

Recommendations and Reviews:

Consider reading breast pump reviews and seeking guidance from other breastfeeding mothers or healthcare professionals to gauge the experiences of others with specific breast pump models. 

Warranty and Support:

Check the manufacturer's warranty period and customer support options. A reliable warranty and responsive customer service can provide peace of mind in case of any issues with the breast pump.
---
Best Breast Pump Brands in Australia
Choosing the best brands of the breast pump au ensures quality, reliability, and efficiency. These brands prioritize comfort, customization, and hygiene, providing a positive pumping experience and supporting successful breastfeeding for mothers.
Medela Breast Pump
Medela breast pumps offer hospital-grade performance with adjustable vacuum settings, double pumping capability, and easy-to-use controls, providing an efficient and customizable pumping experience for mothers in Australia.
Spectra Breast Pump
Spectra breast pumps feature a closed system design, adjustable suction strength, quiet operation, and convenient features like a nightlight and timer, ensuring hygiene, comfort, and discretion for Australian mothers.
Avent (Philips) Breast Pump
Avent breast pumps provide a comfortable pumping experience with soft cushioned breast shields and gentle stimulation modes. They are compact, portable, and easy to assemble and clean, offering convenience and compatibility with Avent bottles.
Tommee Tippee Breast Pump
Tommee Tippee breast pumps feature a soft silicone cup for gentle pumping, one-hand operation for multitasking, and a compact and discreet design. They provide a comfortable and convenient pumping solution for mothers in Australia.
Haakaa Breast Pump
Haakaa breast pumps are made from safe and eco-friendly materials, offering a simple, hands-free pumping experience. They are compact, easy to use, and suitable for occasional expressing and collecting letdown milk.
---
Breast Pumps Price Range Here in Australia
In Australia, breast pump price vary based on brand, model, and features. Here is a general overview of the price range you can expect:
Manual Breast Pumps: Manual breast pumps are usually the most affordable option, ranging from $20 to $80.
Electric Single Breast Pumps: Electric single-breast pumps are between $80 and $200. These pumps offer convenience and efficiency with adjustable settings and various features.
Electric Double Breast Pumps: Electric double breast pumps, which allow simultaneous pumping from both breasts, are priced between $150 and $400. These pumps are ideal for mothers who need to pump frequently or have twins.
Hospital-Grade Breast Pumps: Hospital-grade breast pumps are best for frequent and long-term use. These pumps are more expensive, ranging from $400 to $1,000. They are commonly available for rental rather than purchase.
---
Where to Buy Breast Pumps in Australia?
In Australia, there are several places where you can buy breast pumps. Here are some standard options:
Retail Stores: Major retail chains such as baby stores, department stores, and pharmacy chains often carry a variety of the best breast pumps. Examples include Baby Bunting, Target, Big W, Chemist Warehouse, and Priceline. You can visit their physical stores or check their websites for product availability.
Online Retailers: Online shopping platforms offer a wide range of breast pumps in Australia. Websites like Amazon, eBay, Catch, and Baby Kingdom provide a convenient way to compare breast pump sale prices, read reviews, and purchase from the comfort of your home.
Specialty Baby Stores: Specialty baby stores, both physical and online, focus on providing a wide selection of baby products. 
Medical Supply Stores: Some medical supply stores specialize in providing equipment for breastfeeding and offer a selection of breast pumps. These stores may require a prescription or recommendation from a healthcare professional. You can search for local medical supply stores online or contact your healthcare provider for advice.
Breastfeeding Support Centers: Breastfeeding support centers, lactation consultants, and hospitals may sell or rent breast pumps. These professionals can guide and assist in choosing the right pump for your situation.
It's always best to research and compare prices, read breast pump reviews, and consider your needs before purchasing a breast pump.
---
Conclusion 
Perhaps you are a new mom; we hope you find the best breast pumps in australia on the list. The breast pump sale is becoming popular as more moms want the comfort and benefits of breastfeeding. It is a massive help throughout the lactating days or months, with unique features such as portability, efficiency, and quiet operation. Therefore, opt for a breast pump most suitable for you and your baby's needs.
---
Related Articles