You must be thinking," We Singaporeans already live on an island, still want to go to another island to paktor?" As cliché as it may sound, an island getaway remains as one of the best picks for young couples looking to spend some romantic quality time with each other be it on honeymoon or anniversary celebration. While researching some locations, we found that Club Med Bintan is a good pick – here's why.
The Hopeless Romantics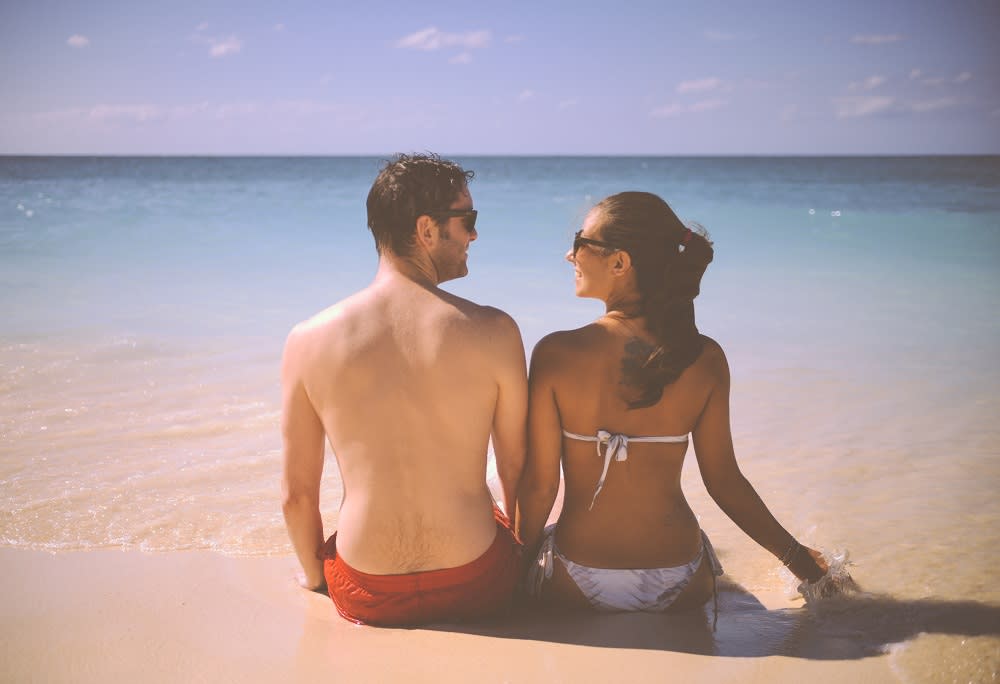 These couples are probably newlyweds or they simply just can't resist anything romantic. If you are a Singaporean, you'll know that Sentosa is the least romantic location to watch the sunset.
At Club Med Bintan, you hopeless romantics can dine while the day turns to night at The Terrasse, an intimate restaurant which offers a lovely view over the South China Sea. Coupled with a glass of wine and the soothing sounds of soft waves, it'll be an experience you'll never forget.
The Beach Bums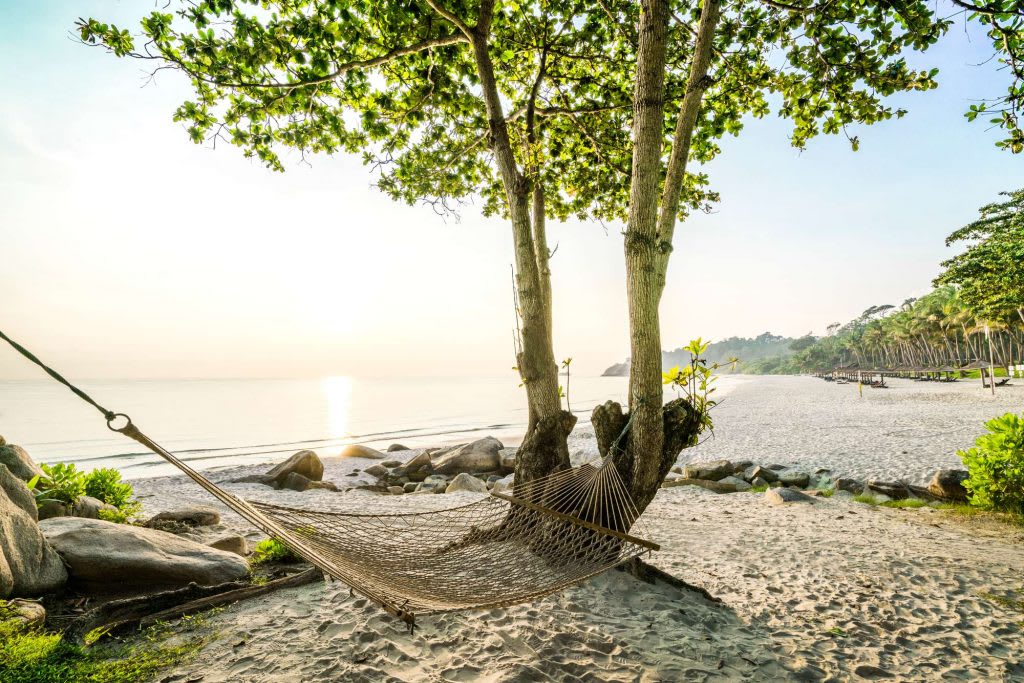 A reason why plenty of Singaporeans choose island getaways is because of the hectic life they lead on that tiny red dot they call home. These are the type who typically enjoy lazing around at home watching Netflix together. Nothing much changes once you're on the island though. You and your partner would likely be lounging around your resort or by the beach reading a book, sipping on a margarita, or just sleeping in all day. Hey, you guys totally deserve to relax.
Relaxing also means a little self-pampering. You and your partner can be sure to enjoy their Exotic Coconut Treat, a luxuriating body rub with warm coconut oil accompanied by a gentle scalp massage to allow you to de-stress. How's that sound?
The Adventurers at Heart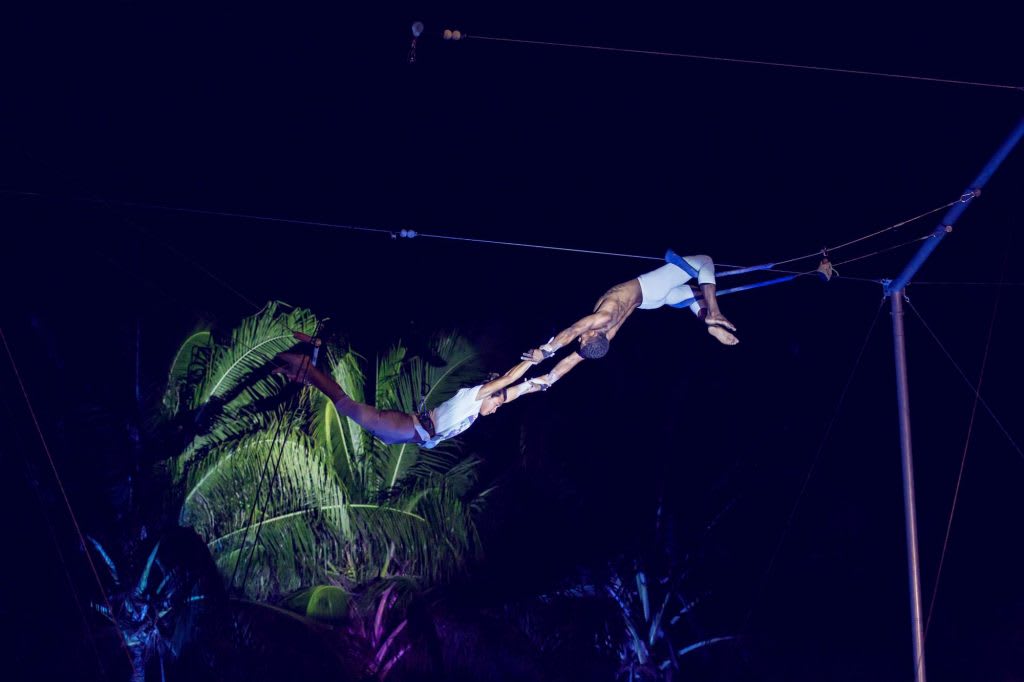 For the adventurers at heart, exploring an unknown paradise together can be extremely exhilarating. You both have probably watched The Beach and would like to have a little adventure of your own. Hiking hills and mountains to discover beautiful waterfalls or to watch the sunrise at the break of dawn are what you both seek joy in. Having each other by your side makes the moment even more meaningful.
Did we also mention that Club Med has the biggest sports school in the world? Learn archery, golf or even sailing while you're at it. Swim with the fishes on a snorkeling trip or learn to fly on the trapeze. Adventure waits for no one!
The Alcoholics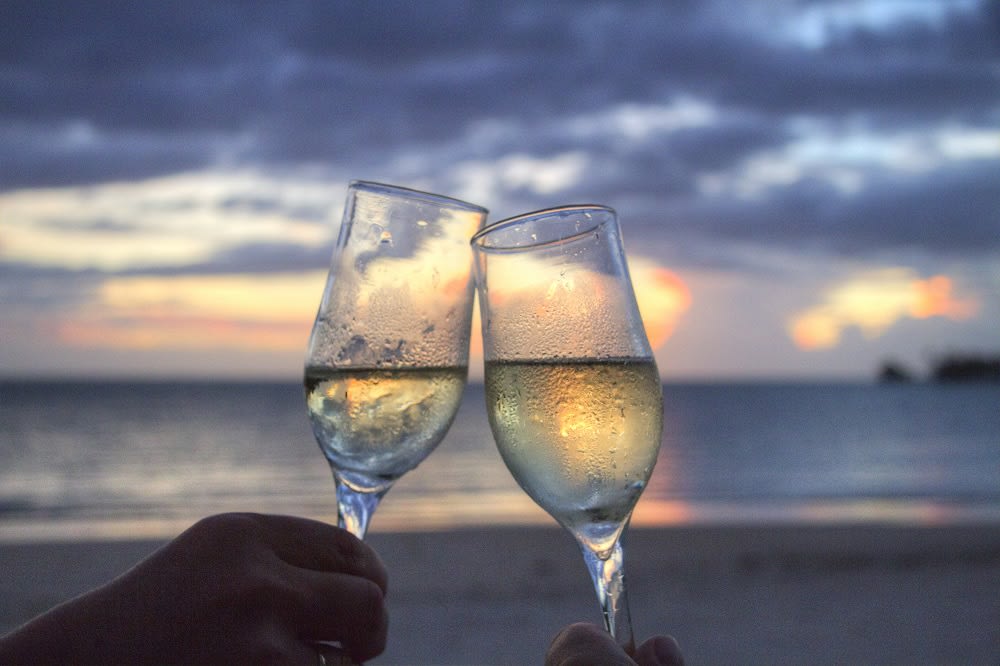 These types are probably the ones you've seen at every party happening in Lion City. Drinks all night – and probably all day too – are what they seek. No one goes home as long as one of them is still standing. What makes drinking by the beach even more enticing is that no one will look at you funny if you start your drinking routine right after lunch. The weather is blazing and a beer or two wouldn't hurt, right?
This is probably every alcoholic couple's dream come true – free-flow alcoholic drinks. Enjoy drinks at Club Med Bintan's Santai, Bagus, Panorama or Matahari without any worry in the world. You both can have a couple of cocktails each and don't even have to worry about safety because your room is within walking distance!
The Insta-Couple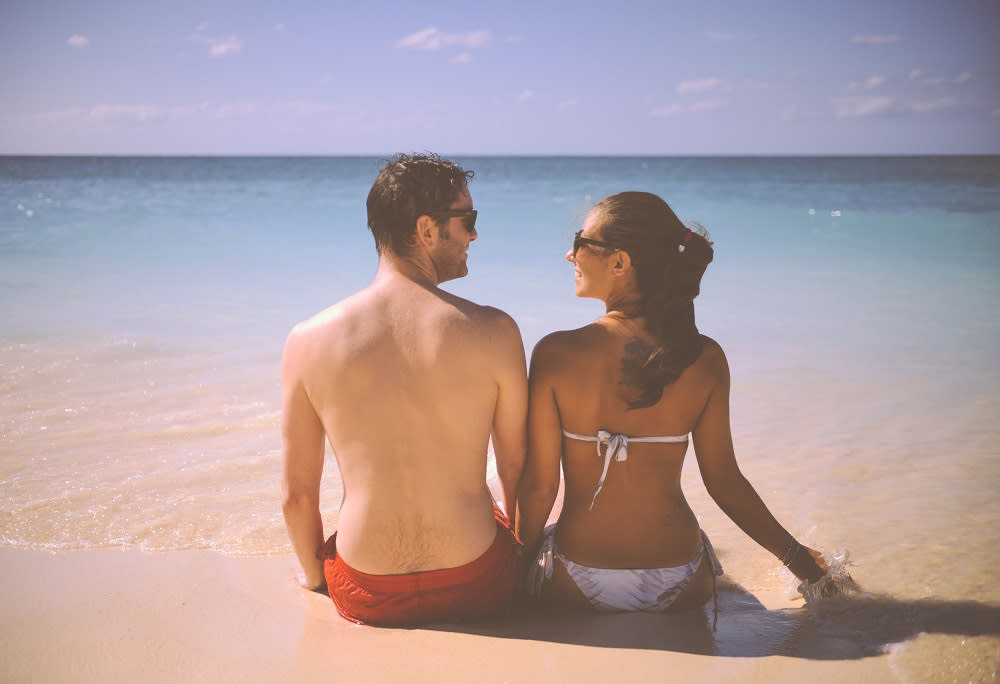 An island is without a doubt, one of the most insta-worthy locations known to millennials. White sandy beaches, crystal-clear water, and beautiful people would have the insta-couple (or maybe just the Instagram Husband) snapping hundreds if not thousands of photos of each other. Sharing with their tens of thousands of followers is a must.
And Club Med Bintan is the perfect place to do just that. There are hundreds of different pictures you can take: ones of the beautiful blue sea, the aesthetically pleasing pool, or even your gourmet meals. This is simply every social influencer's fantasy turned reality.
The Foodies
Do the both of you spend all day thinking about what to eat next? Well, definitely the foodie couple. You'll probably argue about what, where and probably even when to eat because none of you can ever decide. These guys are looking for a gastronomical holiday and the island is actually a pretty good choice. Because, seafood.
A good pick – Club Med is every foodie's paradise. Not only do you get to savour all sorts of delicacies from around the world, there's no limit to it! Enjoy all-day dining at The Waterfall and if you're opting for a more romantic setting, visit The Terrasse for a late breakfast or lunch. Free food all day every day!
More: 8 Reasons Why an All-Inclusive Hokkaido Holiday is Every Singaporean's Dream Come True
Regardless of what type of couple you are, we believe that experience is what matters and Club Med offers just that. For the price you pay, not only do you get to enjoy the perks of an Open Bar and eat to your heart's content, you also get to learn a new sport at their world-class sports school and try out new beach activities. What we believe is the most valuable, though, is to cherish the precious moments spent together with your loved one.

Anyway here is a good deal you cannot resist. Club-med in collaboration with Lazada is having an amazing discount of up to 50% Off Club Med packages during their special 11.11- 12.12 Online Revolution event that you can find at Lazada's Club-med page. Enjoy and start planning!