Computers are an integral part of our society, without them, things would have progressed much slower. But, taken for granted as it is, keyboards are just as imperative. Keyboards are the reason why we can code, input data, and control a computer.
Of course, we all have different needs. Sometimes, one keyboard works better than the other depending on who's using it. A fast typist would prefer keys that are softer and more sensitive while gamers prefer something more tactile. Here are our top picks that'll help you with your purchase decision.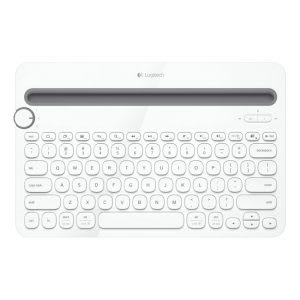 Logitech K480 Multi-Device Keyboard
SGD 65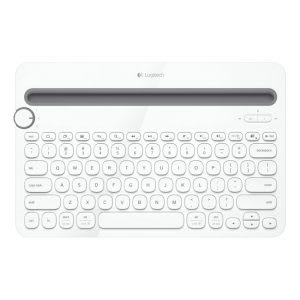 The first product on our list is the Logitech K480. This keyboard is one of the best when it comes to general versatility. Anyone can use it, and you can connect it to almost any device. Plus, although not its best feature, it is also wireless.
The K480 can connect to your iPad, tablet, smartphone, computer, and even laptop as long as it has Bluetooth technology. You can pair three devices at once, too. And with its "Easy-Switch" dial, you can select which device will receive its function.
The last feature we love about it is its low key profile. Since it's not that elevated from its base, long fingernails shouldn't be much of a bother (similar to most laptop keyboards). The only thing that's annoying about it is it requires two AAA batteries to work.
---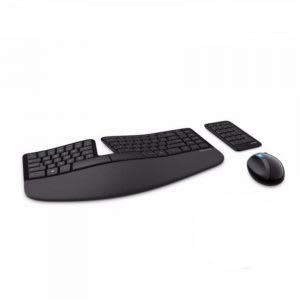 Microsoft Sculpt Ergonomic Desktop
SGD 143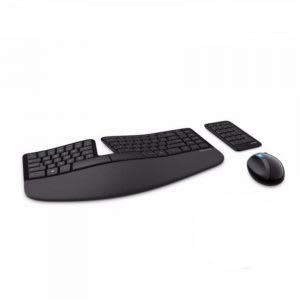 Most keyboards available in the market are not designed to match our hand's natural form. In fact, almost all of the designs are linear and made for the company's convenience when manufacturing. Such keyboards may increase the risk of carpal tunnel syndrome – which causes finger pain.
Although linear keyboards aren't that uncomfortable for the average person, some consider it to be such as the elderly and those with considerably large hands. The Microsoft Sculpt Ergonomic provides a super comfortable design, making your wrist always in a relaxed position.
It has a cushioned palm rest, too, so you're not going to have any painful experience when typing for long periods of time. The numeric pad also has an entirely separate body so you can comfortably place it wherever you like. And last but not least is it comes with an ergonomic mouse as well – so it's worth the price.
---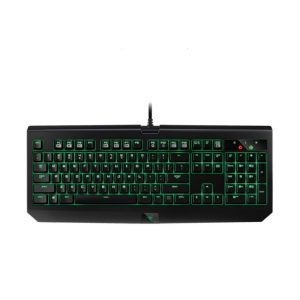 Razer Blackwidow – Green Switch
SGD 129.9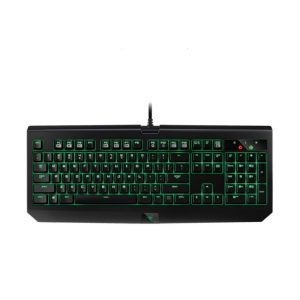 Perhaps, the best attribute you need when it comes to gaming is durability. If you're just going to opt for cheap keyboards and mice, you're going to have problems sooner or later. That's why, in our opinion, the Razer Blackwidow (green switch) has to earn the subtitle for gaming.
This keyboard is a tank. It's loud, incredibly tactile, and has an easy-on-the-eyes backlight. Since you can hear and feel each press, you'll have better control and dexterity in almost every game genre. The only thing people might consider as a disadvantage is its slower typing speed since you need to press the keys slightly harder.
Nonetheless, for SGD 130.00, it's a gaming keyboard that's straightforward, no gimmicks, and can be used by both Mac and PC. If your primary reason for buying a keyboard is to play video games, this one is your best option. However, if you want to use it along with your work, you might find it a bit counterproductive.
---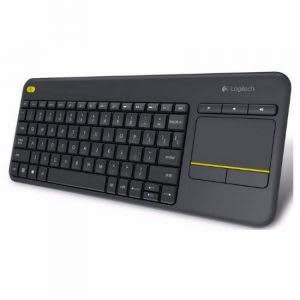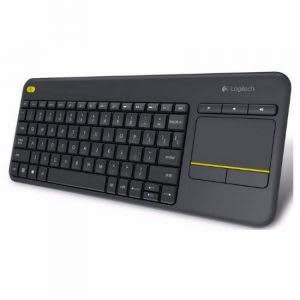 Some users are often on the go, making them opt for devices that are portable but don't compromise functionality. The Logitech K400 best suits those types of people. It's small, light, and replaces the numerical pad with a touchpad – so you don't need a mouse.
The K400 has a long battery life of up to two years. It has a sleek design and is ideal when paired with a smart TV due to its remote-like controls and shape. Another thing that will make you love this keyboard is its plug and play feature. Just plug the dongle in, and you're good to go.
In general, it's convenient to use and allows you to type with the added feature of navigating – thanks to its integrated touchpad. For around SGD 50.00, you're getting a keyboard and more or less a mouse of decent quality.
---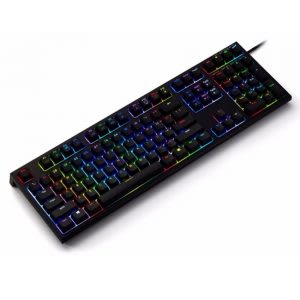 Realforce Topre RGB Keyboard
SGD 429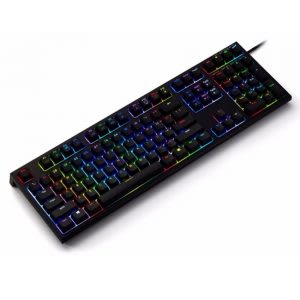 First of all, it's exorbitant. Yes, it's going to cost you a smartphone or something like it. However, what you see before you is the epitome of accuracy, versatility, and durability – nothing comes close. The Realforce Topre RGB Keyboard is, without question, the ultimate mechanical keyboard on this list.
The Realforce Topre is the only keyboard that provides a customizable actuation point. So you can choose the depth of each keys' responsiveness. That means you have complete control as to how each key should respond, providing you unmatchable comfort. The more at ease you are using it, the more precise and agile you'll be.
The colour customization is more of a bonus so you can put in some character to it. And, not to mention, it's not as loud as you think even for being so tactile. If you're a person whose income depends on a keyboard such as a wordsmith, programmer, or web developer, you're looking at the perfect investment for productivity.
---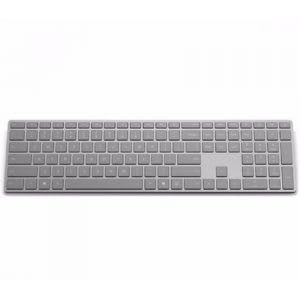 Microsoft Surface WS2-00014 Bluetooth Keyboard
SGD 159.00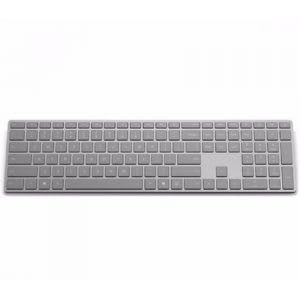 Last on our list is the Microsoft Surface Cupido. In a word, it's chic. The keys are similar to a laptop's, and it is remarkably silent as well. This makes it a favourite among graphic artists, designers, and accountants who need a quiet, distraction-free environment.
Although Realforce Topre allows you to write faster without compromising accuracy, the Surface Cupido provides a slightly more comfortable feel. The keys are wide, but the spacing is narrower than a regular keyboard, making it convenient for people with smaller hands.
The Surface Cupido is also one of the most elegant keyboards on the list. However, for a keyboard with such features, paying SGD 170.00 for some people might be too much. Nonetheless, its build with its design backs up its price.
---
Disclaimer: The pricing shown is just a good indication of how much these products are worth. The prices could change based on the e-commerce promotions that are going on. If some of the products are not available, do email us at [email protected] Thank you!