Everyone loves music – our world would seem to be lifeless without it. And, in our opinion, speakers are the best tools to use when listening and sharing music. However, traditional speakers are quite a nuisance. You need a power cord, an audio cable, and a lot of other things to set up. Thanks to technology, we've now come to a point where speakers no longer need strings. All you need to have is a device that has Bluetooth/Wi-Fi technology and a list of songs you'd like to play. Here are our top picks for wireless speakers you can buy in Singapore.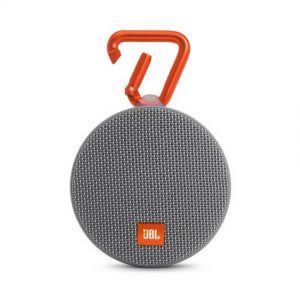 JBL Clip II Portable Bluetooth Speaker
SGD 68.00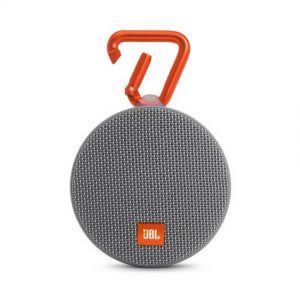 One of the most dominating brands in the portable speaker industry is, of course, JBL – probably, you're already familiar with it. And one of its products is the first on our list, the Clip 2. First and foremost, it's the smallest speaker here; it's just about the size of your palm.
It sounds decent at best when compared to all the speakers on this list. For its size, you can't expect it to provide significant bass. It has crisp mids and highs, and it can continue playing your tune for up to eight hours at 50% volume.
The best thing about this Bluetooth speaker is its waterproof feature. It even floats, so you don't have to worry if you drop it in the pool. Although there are others on this list having the same attribute, this one has to earn the title due to its price. For less than SGD 100, it's stunning to have such a speaker. It's also available in 8 different designs!
More: Bring Your Music Everywhere with these 6 Bluetooth Speakers under S$100
---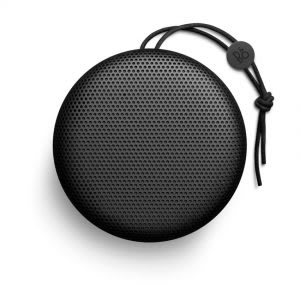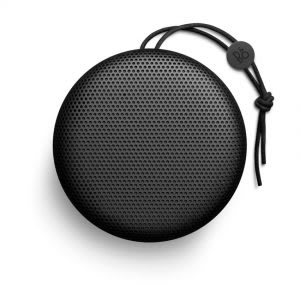 Next on our list is notably expensive and heavy for its size. It's just a bit larger than the Clip 2 but sounds thrice better, so it does compensate for its price. The Beoplay A1 from B&O (renowned for its aesthetic and high-quality products) is the epitome of classiness.
It has a minimalistic design and only has a leather lace accompanying the speaker's body. However, it uses premium materials that make it look and feel luxurious. Aside from its appearance, you'll be astonished by its bass as well. The best way to describe its sound is like wearing generic iPhone earbuds – it's that good.
The Beoplay A1 is also water resistant (splashes and rain won't hurt it), so you can bring it with you in the shower. The only downside is it only has a short battery life, maximum of eight hours at 50% volume. Although the product claims a whole day of usage, it wasn't the case when tested. Nevertheless, it's an excellent speaker.
---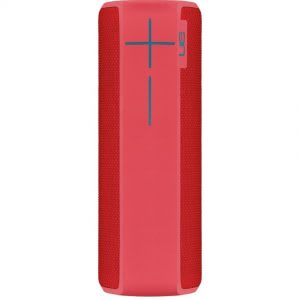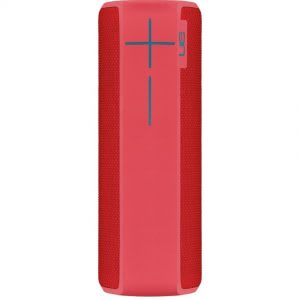 For starters, I personally have one of these, and it has never let me down. It's not that big as you'd imagine, its size is similar to a beverage can but a bit thinner and lengthier. It sounds first-rate, very clear mids and highs, and the bass is just right.
Granted, it's not the best sounding speaker on this list, but it does sound better than the average home stereo. The top word for its sound is "clean." But where it excels the most is its durability. You can throw it in muddy puddles or drop it on the floor from time to time, and it will still function 100%.
The UE BOOM 2 has a battery life of up to 15 hours at 50% volume on a single charge. That should be sufficient enough for camping or outdoor adventures. If you're the adventurous type and you're fine with not too much bass, the UE BOOM 2 is all you need.
---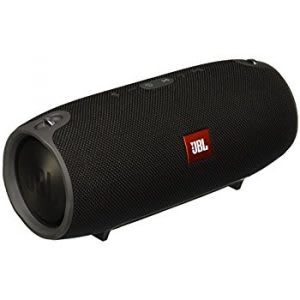 JBL Xtreme Portable Bluetooth Speaker
SGD 338.00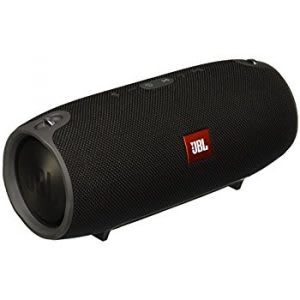 Another JBL product is the Xtreme, which is the complete opposite of the Clip 2. The moment you lay your eyes on this speaker, you'll know it's the party solution. The Xtreme is indeed extreme when it comes to size; it's the biggest and heaviest (two kilograms) of the bunch.
Of course, since it is quite humongous, it packs a lot of bass and volume. This speaker is best for parties or large rooms. When it comes to sound quality, we have to say that the mids are faintly muffled due to the powerful bass. If that somewhat bothers you, an equalizer should solve it right away. But as they say though, sound depends on a person's preference.
The Xtreme also has a relatively extended battery life on this list (18 hours on a full charge). Overall, it's an excellent speaker that can provide a crowd the sound they need. Granted, it is quite bulky, but it's still more portable when you compare it to a home sound system. If you love bass and some fun times with your friends, the JBL Xtreme is for you.
---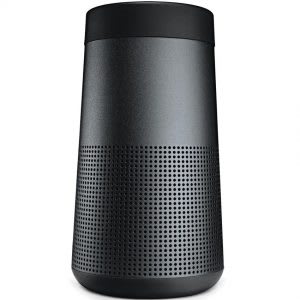 Bose Soundlink Revolve
SGD 319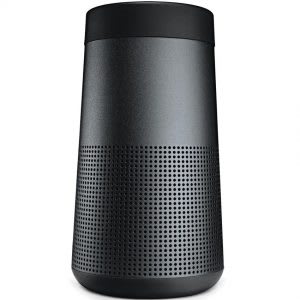 Next on our list comes from one of the best brands when it comes to sound quality, Bose. Although it's still on the more expensive side of things, it's cheaper than the Xtreme III from JBL. The Soundlink Revolve is one of those speakers that genuinely shares a bit of magic.
It can fill a medium-sized room with music without letting you know where the sound originates. That's all thanks to its 360-degree surround sound technology. The sound it produces is similar to the previous product but with slightly less volume. But don't let that turn you off as it sounds best when playing classical music.
The Soundlink Revolve provides an atmosphere that anyone can appreciate. Although it does have a shorter battery life of only 12 hours, it balances through its durability. It can survive a few falls, and it's also water resistant. If you want something effective in changing the ambiance, Soundlink Revolve does a fantastic job.
---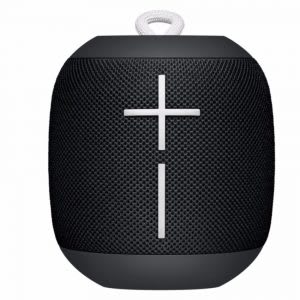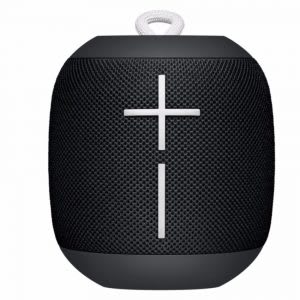 Another great UE product that's full of promises in such a small package is the WONDERBOOM. In a nutshell, it's a mini version of the UE BOOM 2. It is super sturdy, completely waterproof (floats, too), and has great sound quality. Since it's significantly smaller, it's easier to carry around.
There are, however, a few things that might annoy you with this speaker. It's quite low on battery life, 10 hours at 50% while only 2 hours at 100% volume. And the fact that its bass sound is only a bit better than the JBL Clip 2.
But since it is robust and at the same time extremely easy to carry around, it's an ideal gym buddy. You won't be afraid dropping it due to your sweaty hands as it can endure it without an issue. It's also light enough that it won't bother you if you decide to bring it with you for a quick jog. If you're the type who hates headphones while working out but would love to hear some beats, the WONDERBOOM is a wise choice.
---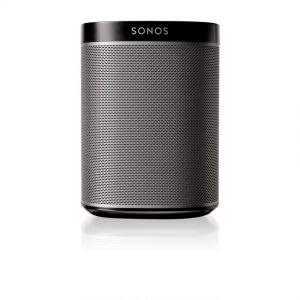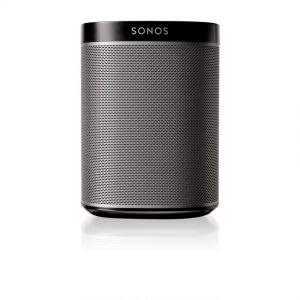 First things first, it runs on Wi-Fi, so you need to have an internet connection at home to keep things easy and wireless. And that's the reason why it's only best for home use. If you have that established, you'll be amazed at what the Sonos Play: 1 can do for you.
This speaker is one of the loudest of the bunch. Although it's not recommended to pump the volume to a maximum as it becomes slightly distorted, it can do the job when needed. It has a straightforward design and control but still looks very appealing. What makes this speaker outshine others when it comes to home use is that you can sync with up to 32 Sonos speakers to further amplify the sound.
The only problem with this speaker is it has no battery. Don't get it wrong, it is still wireless and doesn't need any cables to connect with your smart TV and mobile device, it just needs a power source. And for that reason, again, it's only recommended for home and an excellent substitute for a messy audio system.
---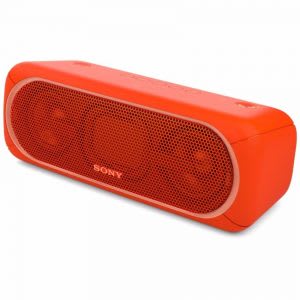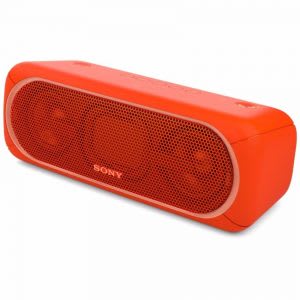 Last on our list claims the subtitle for best sound quality. Although we hear things subjectively, most of us here agree it has a clean and accurate sound without any signature. So you hear what the song artists intended you to hear.
It also has a bass boost feature but not as powerful JBL's Xtreme. And it has the most extended battery life on the list, too. As long as you won't use the bass boost feature, it can continue playing up to 24 hours as it claims. However, if you turn the boost on, you're closer to achieving 15 hours (50% volume), which is still pretty decent when compared to the other speakers.
However, like most of what we list, there's nothing perfect. For its size, it's quite heavy and doesn't look refined, especially when compared to UE Boom 2. Although it does have some led lights flashing around its front frame, it still lacks the aesthetics. Nonetheless, if you're an audiophile and love a speaker that can hit the notes properly, this one won't let you down.
---
Disclaimer: The pricing shown is just a good indication of how much these products are worth. The prices could change based on the e-commerce promotions that are going on. If some of the products are not available, do email us at [email protected] Thank you!