Taking photographs or videos as professional creative digital artists requires both skills and passion. One of the key aspects to kicking up the notch is to utilize shots stabilization and achieve professional footage that many filmmakers and photographers desire. All of these make stabilizers and gimbals a necessary essential to make still movements and visual storyboards to life.
Below are our recommended DSLR Stabilizers that every photographers and filmmakers should keep in their list.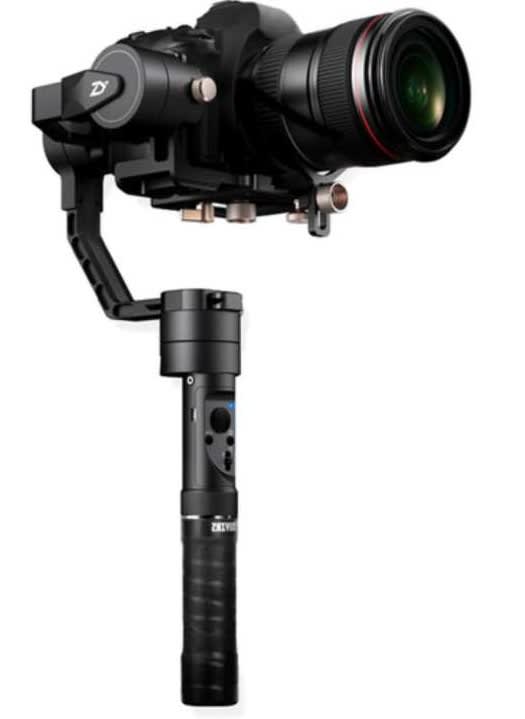 Zhiyun-Tech Crane Plus
SGD 499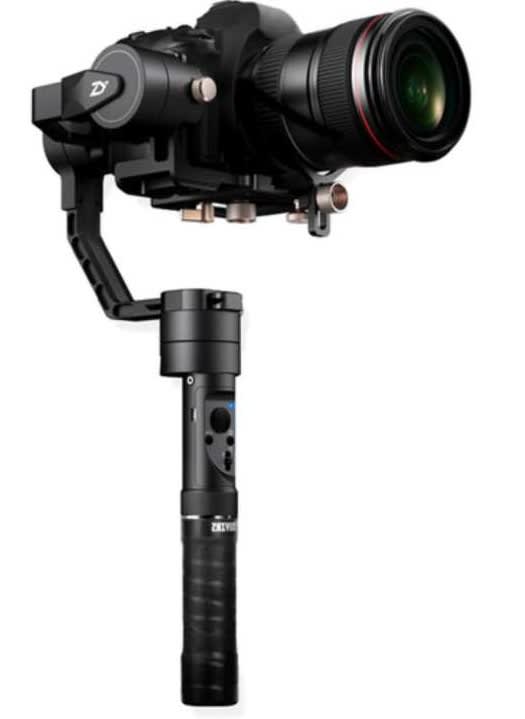 The Zhiyun-Tech Crane Plus provides DSLR users 360 degrees rotation along all three axes. Users can enjoy beneficial features like POV, Night Lapse Modes, and Motion Memory. On top of that, the Zhiyun-Tech Crane Plus assists snaps to look clearer and focused, using the controls on the handgrip. Other features include a 12-hour runtime with included batteries and load support up to 5.5 lb (approximately 2.5kg).
---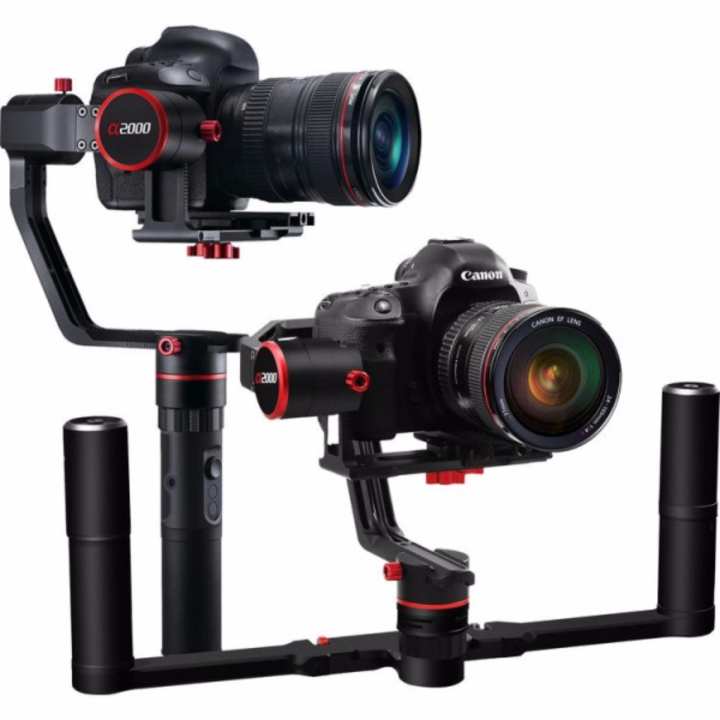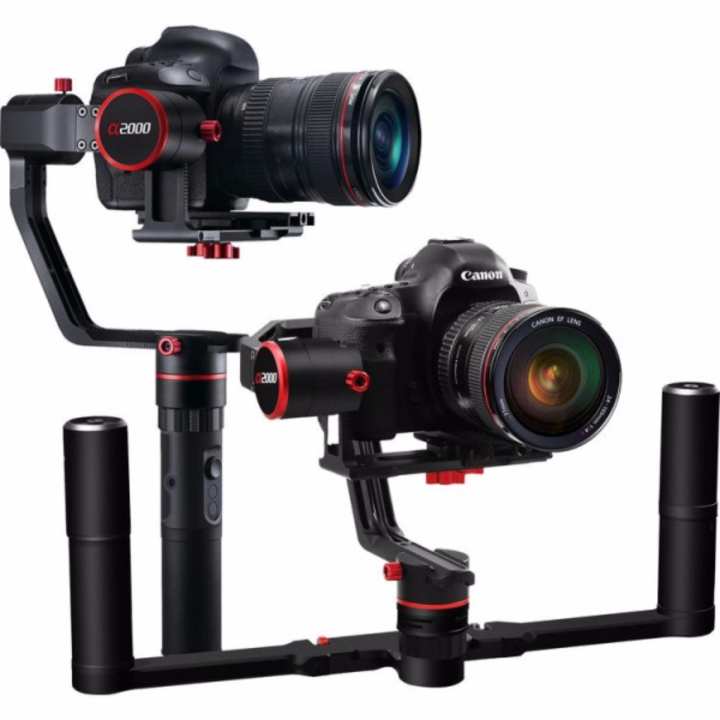 Your travel companion, the Feiyu Tech a2000 claims to shoot like a pro with simplicity. Built with super anti-shake Tech and light body, this provides the stability most users need. At up to 2kg load, there's no need for parameter settings which makes DSLR compatibility possible. Other features include rotation angle of 360 degrees without limit, APP, Bluetooth control, and joystick integration for better user's experience.
---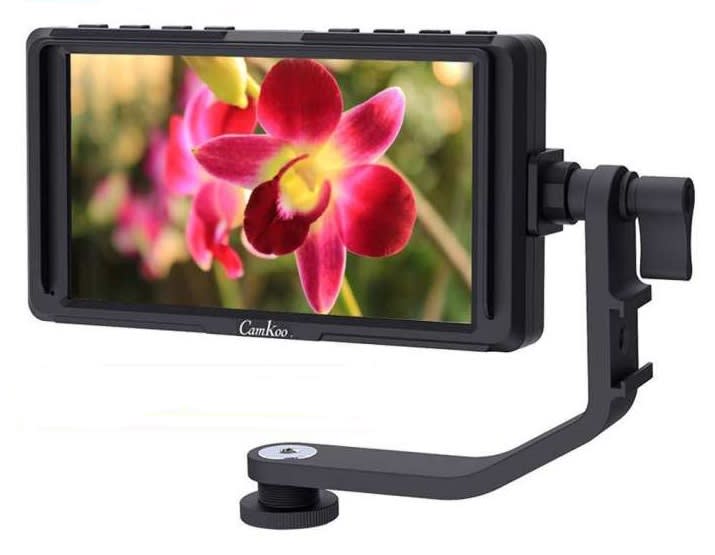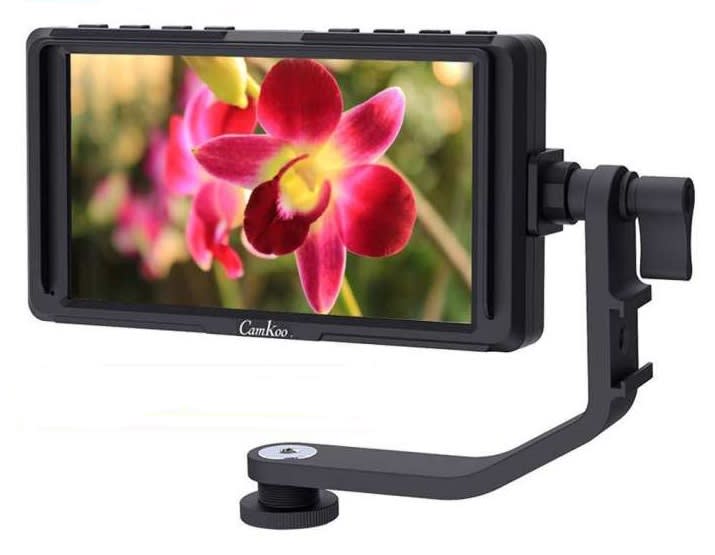 Vloggers can go the extra mile to inspire many people around the globe with the CamKoo 5. What's special is that it includes a 5-inch monitor with 30% light sensitivity improvement. The monitor is also 10 ms faster in response time and has accurate colour reproduction which makes vlogging vibrant and inspirational.
Some vloggers take a few hours to share with the world about the amazing things they discover. Therefore, the Camkoo CK5 also includes real time power charge for the camera to extend run-time without stress! Moreover, it's portable and lightweight, allowing the necessary freedom for vloggers to stay creative with their extended vlog ideas.
---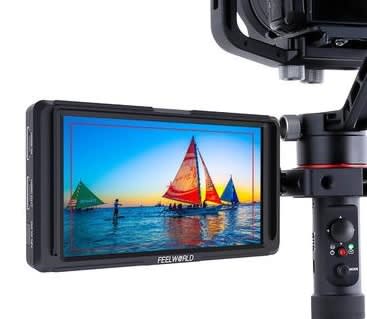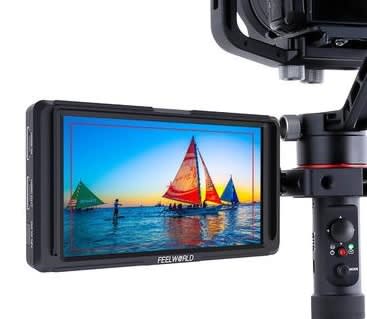 If you need a screen to ensure that the quality of photos or videos provide the realistic or cinematic effect that you need, the Feelworld F5 is your best bet! With 1920 x 1080 resolutions of high brightness and vibrancy, clarity is every creative artist's best friend.
It also supports both 4K HDMI input and output with built-in speakers and USB upgrade interface. Furthermore, the Feelworld F5 provides the necessary flexibility to mount on camera and gimbals, depending on the user's preference.
---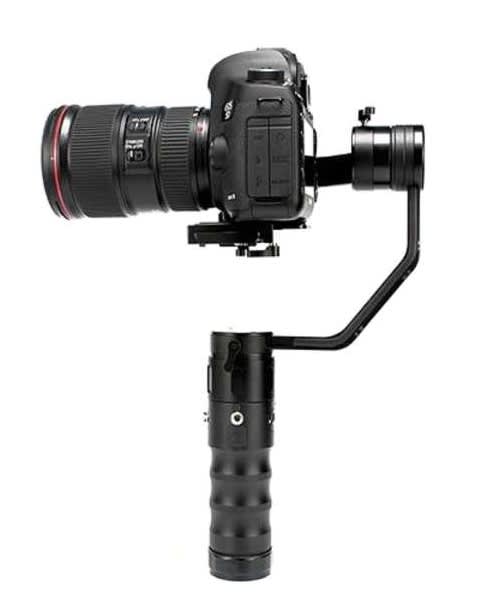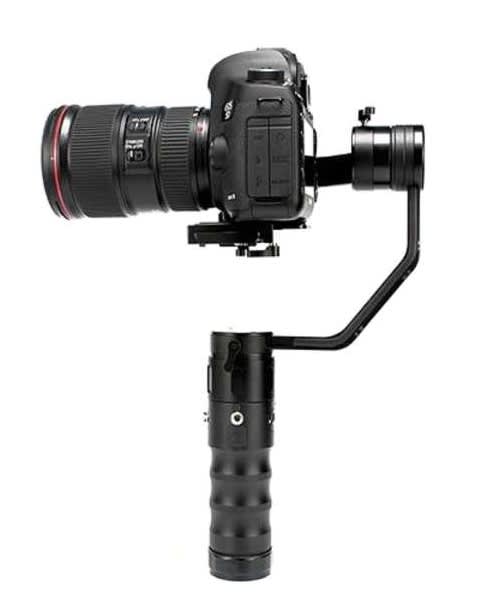 Apart from the 360 degrees rotation along all 3 axes and OLED display, the Beholder EC1 comes with the quick-release base plate. With that, it allows the convenience of DSLR camera attachment with required balancing on tripods, monopods and other support gear.
Providing users with positioning stability features like lock mode and auto-point, users can keep their DSLR safe and secure. Other than that, it supports load between 900 grams to 2kg, with an operating lifespan of 3 hours.
---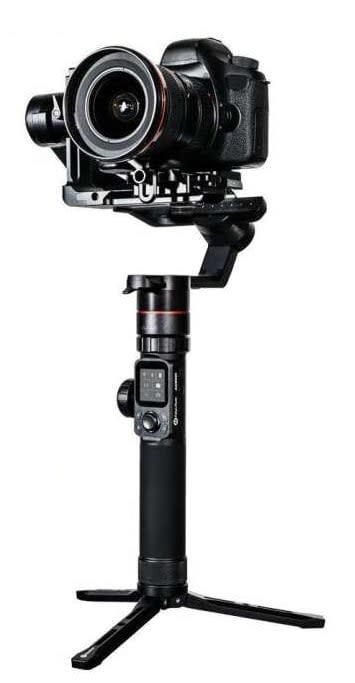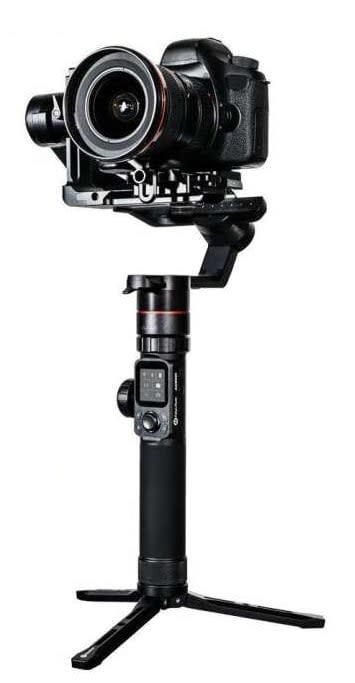 For a convenient handheld stabilizer with no fuss, the Feiyu AK4000 has one special feature known as the multi-functional 'Magic Ring'. This function is useful for creating special light effects in your photos. Aside from that, users can look forward to the stabilizer's high-precision magnetic induction knob that controls the focus, zoom, and motor rotation.
With an innovative optimization algorithm, the Feiyu AK4000 also has additional features like LED Touch Panel, Four Operational Modes and 4-Way Control Joystick functions. Pretty decent for a handheld stabilizer.
---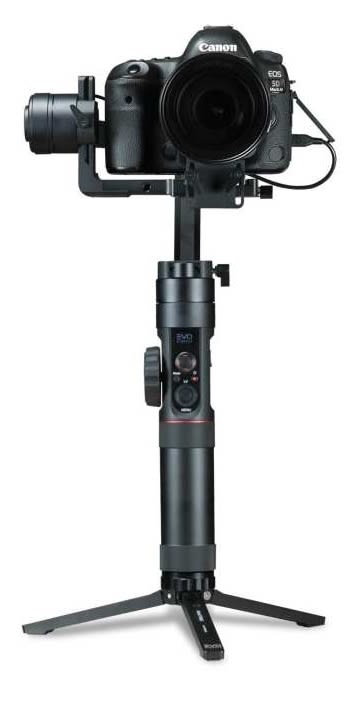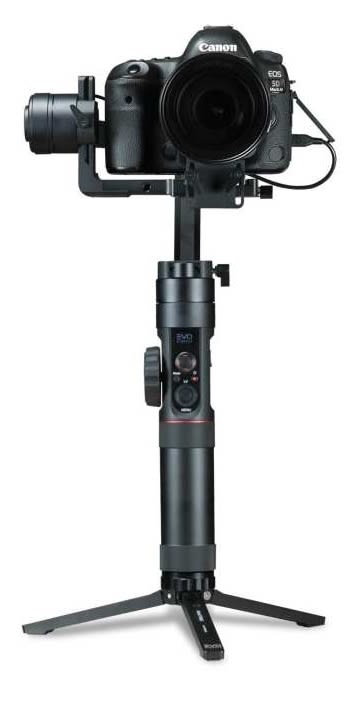 Designed for serious video creative professionals, the RAGE3 combines stability, enhanced CGI technology, focus and camera control to the next level. It comes with seamless gimbals to both photo and video shooting experience.
The RAGE 3 also provides necessary support for a variety of professional cameras and lenses. Bringing photography and videography to the next level, the RAGE3 is the perfect pair to professional DSLR individuals who's looking to make this their career path!
---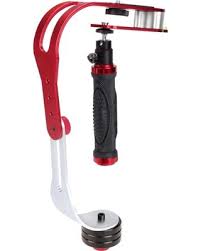 DSLR Camera Hand Held Stabilizer Steadicam
SGD 21.9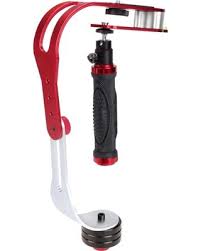 If you're on a budget for something that does the job, the DSLR Camera Hand Held Stabilizer Steadicam should be on your list! It does the basics of ensuring the necessary stability and position to record videos or snapping still yet focused photographs. This is a good investment for practice and self-use during memorable vacations and events.
---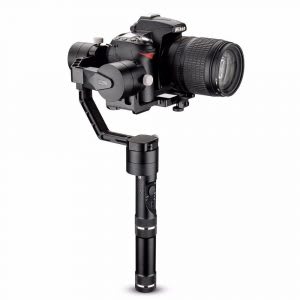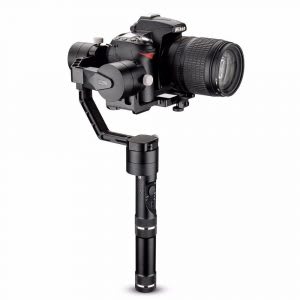 If you're looking for real time focus on-the-go, then the Zhiyun Tech Crane 2 will pair perfectly with your handy DSLR camera. It comes with the 3 levels of focus adjustment, setting the possible freedom for your camera to concentrate on more important tasks.
With a maximum of 3.2kg load, this supports many DSLR models and mirrorless cameras. The Zhiyun Tech Crane 2 also claims an 18-hour runtime for long duration tasks and intuitive OLED display. All in all, it provides a good amount of convenience and control for users everywhere.
---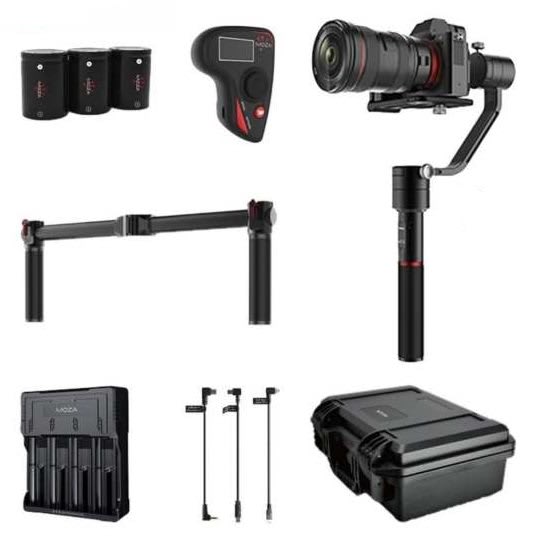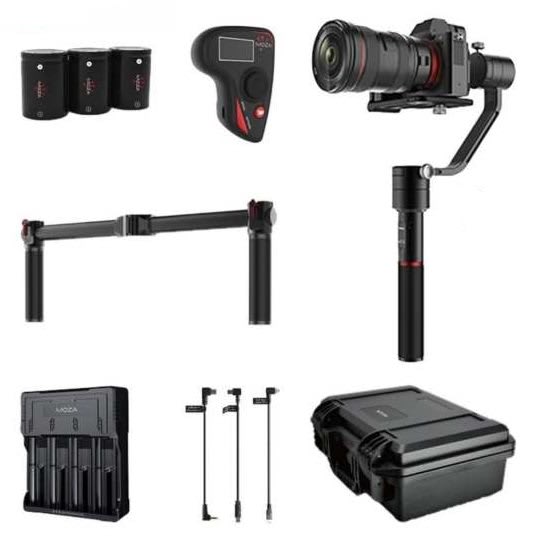 Suitable for beginners, the Gudsen Moza Air includes multiple operation modes to help deal with any complicated shooting scenarios. This maximizes efficiency and confidence in users upgrading the necessary skills.
Coming with a two-handed grip, this gives an immersive experience a novice can feel when dealing with required stability and comfort. Other features include wireless thumb controller and 12 hours battery life to create a secure learning environment!
---
Disclaimer: The pricing shown is just a good indication of how much these products are worth. The prices could change based on the e-commerce promotions that are going on. If some of the products are not available, do email us at [email protected] Thank you!