No matter where you go, there's no denying everybody can appreciate a little music. Whatever genre, song, or tune that's being played, it can make a huge difference – music can light up a room, so to speak. That difference is, however, determined by your speaker's loudness and sound quality. And, usually, our primary device for playing music nowadays is a smartphone, which isn't really the best for the job. If you want to listen to your jam with friends and hate wearing headphones, here are the perfect portable Bluetooth speakers – all under SGD 100.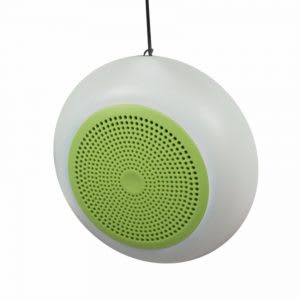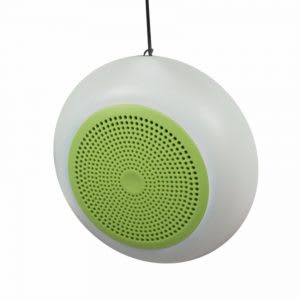 This speaker is, hands down, the cheapest and lightest Bluetooth speaker on the list. And when we say Bluetooth, it is indeed wireless – quite surprising for a device that's less than 10 dollars. You can connect it to any smartphone without a problem. The only thing that's quite annoying when using it wirelessly is that it has an abrupt transmission range.
The sound is so-so at best, and its bass is inadequate. It also only has a three-hour battery life, so best prepare a charger when you're traveling. Although it has a few flaws, apparently, it's still a worthy choice due to its price.
The Pandora Lumo 2 is ideal for students or employees who'd like to have some background music once in a while. Remember, it's far from being extraordinary, but it won't break the bank – not even thin your wallet.
---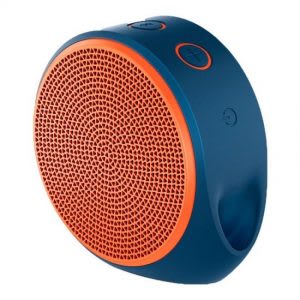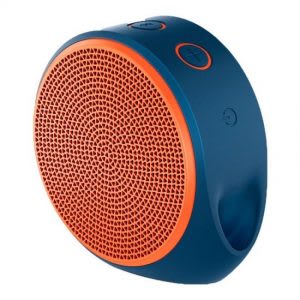 Second on our list comes from one of the best and well-known brands in the tech industry, Logitech. For starters, it's decent when it comes to its sound quality. It can provide you some low notes, good mids, and clear highs. But still, it's not as good as a wired speaker, which is understandable due to its size.
The Logitech X100 excels in its aesthetics. Without a doubt, it's the catchiest portable Bluetooth speaker on this list. It's easy to use, too – all of its buttons are tactile and straightforward. Also, it feels durable and can pretty much survive a few falls here and there.
This speaker is, in a word, multifunctional. It's small (just a bit bigger than our first product) and can be ideal for traveling not-so-long distances. Furthermore, it has good volume, so it can improve a small room's ambiance. However, it only has a battery life of five hours.
---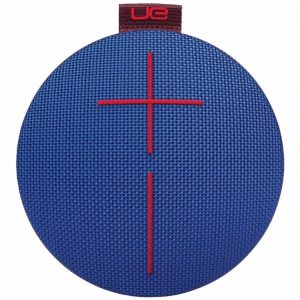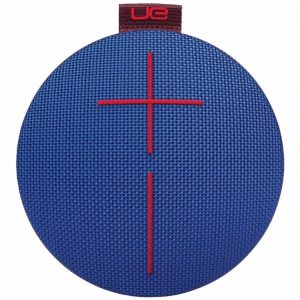 Is this product familiar to you? Well, it should be as it comes from one of the most successful manufacturers of wireless speakers, UE (Ultimate Ears). The Roll 2 is best defined as a tank. It's waterproof up to one meter for about 30 minutes. And it can survive a lot of falls even on rough, wet, and muddy surfaces.
The only thing that might disappoint you is its weird design and shape. Although it is minimalistic (you only have two buttons at its front for volume), it looks like a plate. It's not heavy (330 grams), but it does feel significant when handled.
When it comes to its sound quality, it's better than the two products above. Its bass, however, is still not sufficient in our opinion. This speaker is good enough for playing pop songs, acoustics, and alternatives. The Roll 2 has a nine-hour battery life and also includes a floatable bag so you can bring it for a swim. If you want a speaker that can handle getting soaked, look no more.
---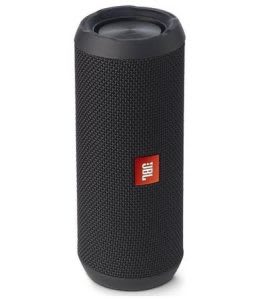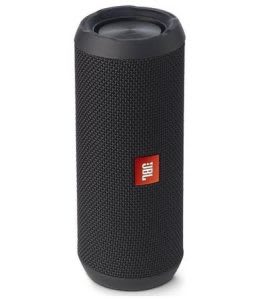 One of the leading speaker and headphone brand is, of course, JBL – and with good reason. In our opinion, this wireless speaker is the best on this list when it comes to sound quality and loudness. It has the right amount of lows to play EMDs and bass-heavy songs while maintaining crisp, clear mids and highs.
The Flip 3 is one of the bigger-sized portable speakers of the bunch, similar to the next product below (A3143). It is water resistant, so a bit of rain and pool splashes won't do any harm to it. However, in no way should it be submerged in water. It has a decent battery life of about 10 hours on 50% volume. That duration should suffice for parties.
The only downside might be its size and weight; it's quite heavier and bulkier than the rest but still compact enough. It is also the most expensive on the list, but it is worth every penny. If you want something that will impress your friends without hurting your budget, the Flip 3 is your best choice.
More: Share Music You Love with these 8 Portable Wireless Speakers
---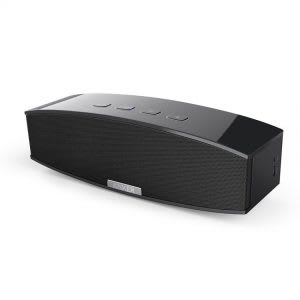 Anker Premium A3143
SGD 95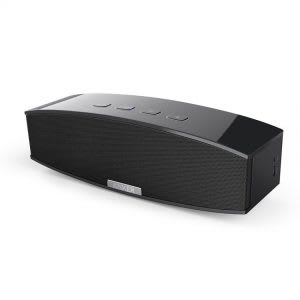 Another not-so-small portable speaker is the Anker Premium A3143. It comes quite close to JBL's Flip 3 with regards to sound quality and loudness – less bass but better mids, so vocals are super audible. We recommend it for home use and PC gaming as it aesthetically fits most interiors, it's black and standard.
A few things that might turn you off are its build and buttons. To be honest, it doesn't feel very sturdy for its price. The top is glossy, which is very prone to stains when touched. And its buttons don't feel high-quality. In a few words, it's meant indoors to avoid any accidents. It also has an eight-hour battery life, but since it's not something you'd like to bring around when traveling, that won't be a problem.
The best thing about this speaker though is its Bluetooth connectivity. It has a long transmission range of about 10 meters. And even when walls are hindering its paired device, it still has a smooth connection. Overall, it's an amazing choice if you only want an extra speaker for your home.
---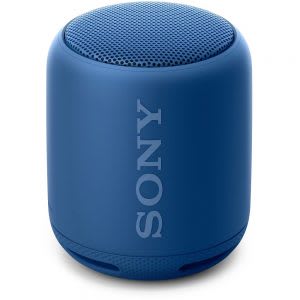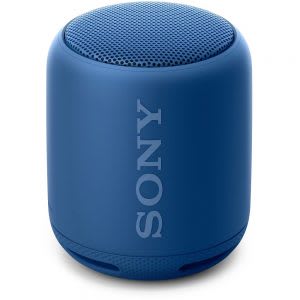 Last on our list is surprising; it delivers adequate bass for its size. It's about half the size of JBL's Flip 3 but provides quite the same amount of low notes. However, it's not as loud as compared to it. Nonetheless, it's an amazing travel speaker as it can last up to 16 hours on a full charge.
You'll enjoy the SRS-XB10 with a friend or two while listening to EDMs, R&Bs, and other party genres. Although it's not as durable as the others on this list, it can withstand a few splashes of water. And, again, in no way should it be submerged.
Although it isn't that loud, it can still improve any room's atmosphere. If you love traveling and you'd like to bring a speaker with you that won't add too much bulk or nuisance, the Sony SRS-XB10 is a superb choice.
---
Disclaimer: The pricing shown is just a good indication of how much these products are worth. The prices could change based on the e-commerce promotions that are going on. If some of the products are not available, do email us at [email protected] Thank you!