A lot of sites in Singapore are worth posing for a selfie, but that's quite the norm – and you get the same tedious angle as everyone's. If you want to be unique, however, you'll need to step up your game. The best way to do that is by using a camera drone to shoot pictures of you and your group. And not only can it provide you stunning photographs and videos, but it's also a tool to explore the city and have fun.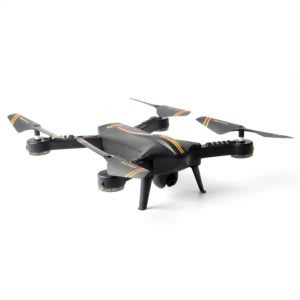 JETBLACK Compact Smart FPV Camera Drone
SGD 159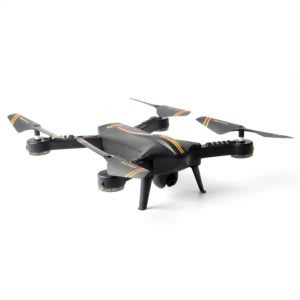 Decent – it's the perfect word for this newly released drone in the market. Its built-in camera can shoot 720p HD (high-definition) videos and take crisp pictures while flying. It's durable and retractable, making it easy to carry around.
What makes it a fantastic quadcopter for newbies is its "Altitude Hold." You can literally release the throttle stick, and it'll maintain its current height when this feature is turned on. Thus, it's almost impossible for you to crash the drone (unless you deliberately want it to hit walls).
The JETBLACK also has simple speed settings to keep flying more comfortable and has a single-key control for both takeoff and landing. However, it still has a few flaws, and those are its flying time (8 to 10 minutes) and transmission range (80 meters).
---
More: 8 Cheaper GoPro Alternatives Which Get the Job Done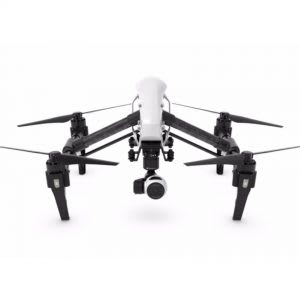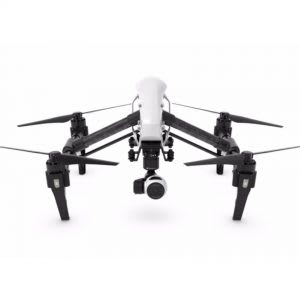 First and foremost, the biggest disadvantage you get from this quadcopter is its price; it will cost you quite a fortune. However, it's one of the best there is when it comes to sheer speed and video quality. This camera drone is also the top choice for movie producers or those who're into competitive racing.
Its camera is superb; it can capture fast-moving objects and can produce 4K HD at 30fps videos – more than enough to be played on the big screen. Furthermore, the camera is supported with a 3-axis stabilization gimbal that almost eliminates unwanted disruptions to keep things as smooth as possible.
To make things even more incredible, it can fly at a maximum speed of 80 Km/h (5-kilometer control range, 22-minute fly time). That's fast enough to outrun most motorcycles these days. The DJI Inspire 1 is, however, also quite massive, so it's not easy to carry around. But it does provide some extraordinary results. If you have the money, buy it – regret will never cross your mind.
---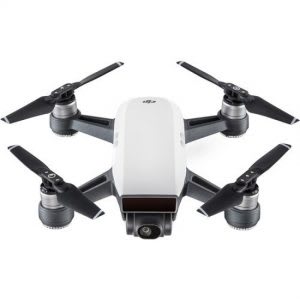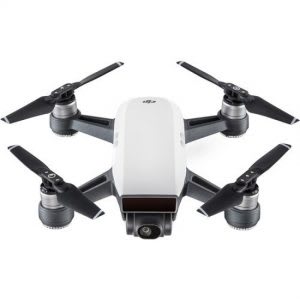 What you see before you is one of the most successful and most purchased quadcopters from DJI. That's because it's not as expensive as their other products yet it maintains quality. The DJI Spark is one of the lightest and smallest drones on the list; its weight and size are identical to a beverage can.
Although it's quite tiny, it still packs a lot of power. It can fly up to 50 Km/h for about 15 minutes per charge and can take excellent 1080p photos. Although it's got a 12-megapixel camera, it's not advisable to shoot extremely high resolutions with it (1080p is its sweet spot).
It has a gesture command feature that allows you to control the drone with your hands. That is why it's an excellent choice amongst youngsters who love taking selfies while on the move in the busy streets of Singapore. It's compact and easy to use; you can bring it anywhere without a problem.
---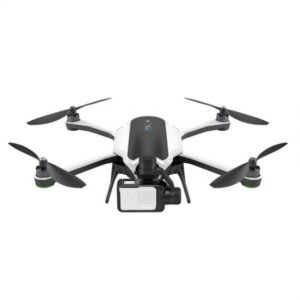 Karma Drone (GoPro Camera Not Included)
SGD 1390.00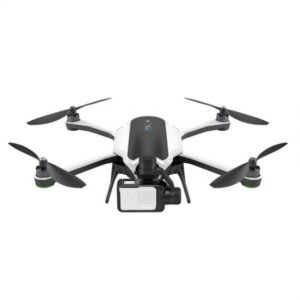 GoPro has long been known for its outstanding action cameras – the Hero series. Now, it has also produced a dedicated quadcopter just for it. The Karma drone is compatible and optimally designed to be used by both Hero 5 and 4.
This drone is, in a word, extraordinary. It has great speed (55 Km/h), long flying time (20 minutes), and – best of all – it uses the Karma stabilizer. The stabilizer is detachable, and you can use it on its own. When you buy it, you basically get two products in one. Of all the drones on this list, it produces the smoothest videos even at high speeds.
Overall, it's a drone that won't let any sports enthusiast down. The only problem with this quadcopter is it doesn't come with a GoPro Hero camera, which is required for it to fly. Thus, you'll have to buy a GoPro Hero separately. But if you already have one, this quadcopter is all you need.
---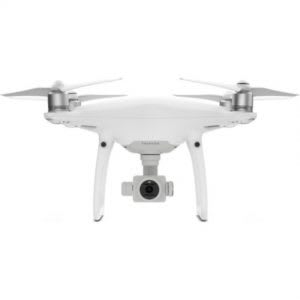 DJI Phantom 4 PRO Plus
SGD 3025.00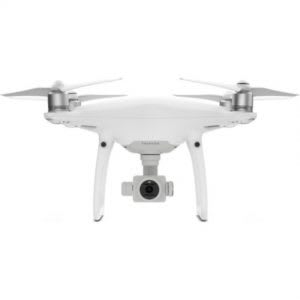 Another DJI drone, and perhaps, the most popular and commended one on this list is the new Phantom 4 Pro Plus. First of all, it's got the best camera of the bunch. It has a built-in 20-megapixel gimbal-stabilized camera that will shoot 4K ultra-HD photos and videos (60fps). Although it has twice the frame rate of the Inspire 1, it's a bit inferior when it comes to producing videos (the Inspire 1 has better gimbal stabilizers).
The Phantom 4 Pro Plus has the longest transmission range, too, about seven kilometers. And it can fly up to 70 Km/h, so it's also a decent choice for drone racing as well. But unlike the Inspire 1, it's not that customizable. The Phantom series has also been well-known for its ease of use. You can do sophisticated maneuvers by just drawing its flight path on your smartphone.
With this quadcopter, you can do almost everything. It has virtually all the features the other drones have on this list, and it takes high-end pictures. In a nutshell, it's a robust and excellent tool for anyone who's running a photography business or just into it. Although it is pricey, it's worth buying – think of it as an investment.
---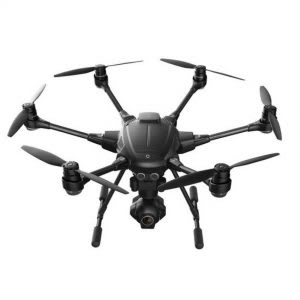 Yuneec Typhoon H
SGD 2099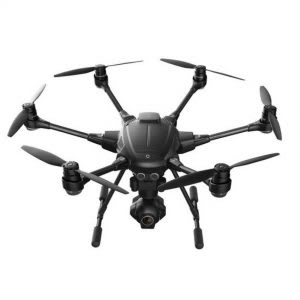 Last on our list is more likely for the big boys. First of all, it's not user-friendly, and you need to be well-versed in controlling drones manually. But since you have total control of the drone, it is best used to capture videos of real estate properties. Of course, you can still use it for other things, too.
It can capture crystal clear 4K ultra-HD videos at 30fps, but its sweet spot is its 1080p at 120fps setting. Furthermore, it has a full 360-degree rotating camera, so your customers will have no problem seeing your properties from all angles. The only thing that's annoying about it is its size, even though you can retract its wings, it still consumes a lot of space.
It has a great controller with a lot of functions and tools to make sure it can do whatever you want it to do. And, again, the only issue is that the controller is bulky. Overall, it's a cool camera drone with a long flying time of 20 minutes and excellent shooting capabilities.
---
Disclaimer: The pricing shown is just a good indication of how much these products are worth. The prices could change based on the e-commerce promotions that are going on. If some of the products are not available, do email us at [email protected] Thank you!