Some brands are so consistent at providing quality and value that whenever we see any product from them, we instantly trust it's worth buying. And Sony is just that; it has captured everyone's heart. Think about it, from televisions, smartphones, and cameras to gaming consoles, home theaters, and even movies – they've never failed us.
On this list, we've compiled one of the most useful things today, headphones. Here are some of the best headphones you can get in Singapore from Sony.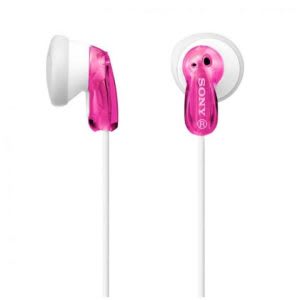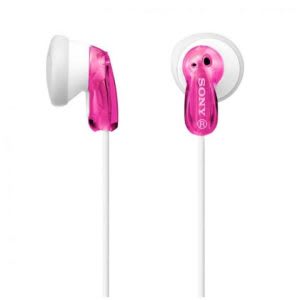 The first on our list is the cheapest of the bunch. But don't let the price fool you as it still produces all the right notes. Although it's far from best when it comes to low pitches, it has clear mids and highs. Hence, it's good enough for everyday music.
The only concern that may make you consider something else is its comfort. Even though you can wear it for an hour or two, going longer can fatigue your ears.
It's versatile, and you can connect it to a lot of devices. Just take note that it doesn't have a built-in microphone, so you'll have to bring your phone near your mouth to answer calls. The MDR-E9LP is handy but not in any way unique. But if you're into all things unsophisticated, this one is for you.
---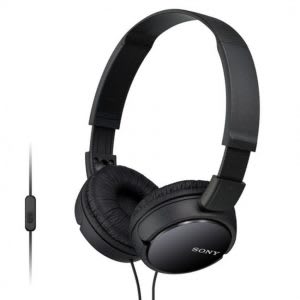 Sony MDR-ZX110AP
SGD 31.90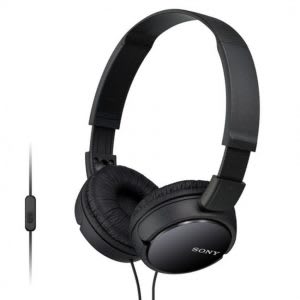 Another affordable headphone from Sony is the MDR-ZX110AP. First of all, it is also very crude – similar to our first featured product on this list. The only difference is it's an on-ear headphone, so it can produce more bass and is more comfortable to wear.
This pair of cans, however, doesn't excel in listening to music but in taking calls. Whether you connect it to a mobile device or a computer, it has significantly clear mids (human vocals). You can listen to music as well, but we strongly recommend this one for productivity.
The MDR-ZX11AP is robust even if it's made mostly out of plastic. It does have some clickety-clacks when you handle them but should be quiet when worn. If you want a pair of headphones for the office that won't break the bank, you got to buy one of these.
More: 8 Laptop Headphones So Good, You Won't Wanna Take 'Em Off
---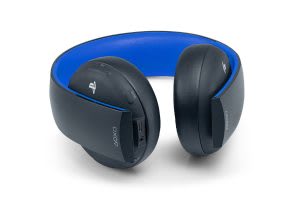 PlayStation Gold Wireless Headset
SGD 129.60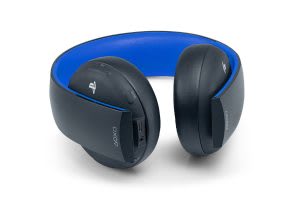 Obviously, as its name suggests, this pair of earphones is an outstanding piece of gaming equipment. With its excellent surround sound, you can precisely pinpoint your enemies' location even without looking at the screen. So with this pair of cans, you're less prone to experiencing flank or backdoor attacks.
Other than the surround sound feature, it also has a very reliable microphone. Having a quality mic during multiplayer gameplay is crucial for communication. Your voice has to be clear and easily understood to avoid any confusion and misunderstanding among your teammates.
It's a durable headphone that produces high-quality sound and is also suitable for daily use. The PlayStation Gold Wireless Headset is remarkably comfortable, too. So you can play till your heart's content without feeling any ear pain. It's quite pricier than the first two products but is worth the price.
---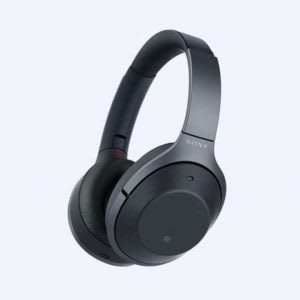 Sony WH-1000XM2
SGD 549.00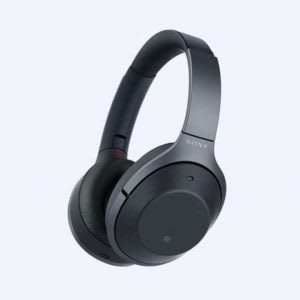 To start, you're looking at a product that's the exact opposite of the first one on our list. The Sony WH-1000XM2 is likely to be the top cat here, but so is its price. In a nutshell, it's the complete package – wireless, excellent sound quality, superb noise-canceling, and stunning battery life.
These pair of cans can be controlled by simple touch gestures on its right ear cup. Anyone who knows how to swipe a touchscreen should find it easy to do all this pair of headphones' tricks. Apart from its easy and high-tech controls, it can also play music for 30 hours straight.
But what indeed makes it a gem is its noise-canceling feature. When you turn that feature on, you can literally mute the outside world, even if you're not playing any music. Plus, you can select its "Ambient Aware" mode that enables you to hear human vocals only. Thus, you can talk with someone without removing your headphones. Also, if you forgot to turn the ambient mode on, you can palm the right ear cup, and it will let you hear everything outside.
If you can afford it, it's unquestionably worth buying. Audiophile or not, the Sony WH-1000XM2 will give you a one of a kind experience.
More: These 6 Wireless Headphones Will Bring Out the Audiophile Within
---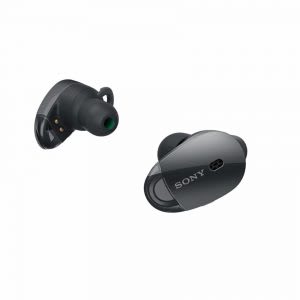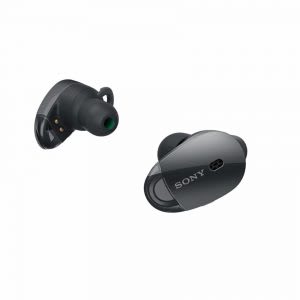 This product is more of the miniature version of our previous headphone, the WH-1000XM2. First and foremost, the WF-1000X is the only truly wireless earphone on our list. It doesn't have any strings whatsoever. Nevertheless, it can provide almost everything the WH-1000XM2 has to offer.
A few concerns to know are its battery life and bass sound. Of course, due to its sheer size, it can only continuously play music for three hours per charge. The low notes are less boosted but, again, understandable. Surprisingly, it still has a noise-canceling feature, which is a huge plus.
Since it is tiny, it's very compact and an exceptional headphone for traveling. The WF-1000X is also aesthetically beautiful, making it a perfect match for an iPhone 7 or any high-end Android phones. Overall, it has clear and crisp sound that anyone can appreciate.
---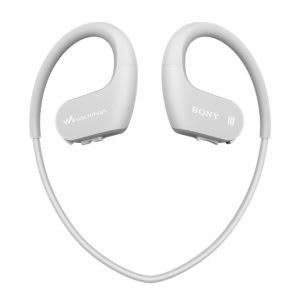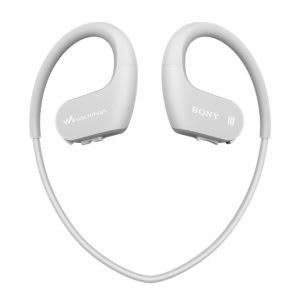 At a glance, you may think that this is just your average wireless pair of earbuds, but it's not. The NW-WS623 is also a music player. It has 4GB of storage, so you can ditch bringing the phone and enjoy your music direct from the earbuds.
It has good sets of lows, highs, and mids – in a word, it's balanced. But here's what makes it outshines others on this list, it is waterproof (salty water) up to two meters! Basically, you listen to music while enjoying a quick swim at the beach.
Since it's possible for you to swim while wearing it, you can definitely do every other outdoor activity. You can hit the gym, go for a long run, cycle around, and even dominate the dance floor. You can use it up to 12 hours on a full charge. If you're the sporty type, look no further.
---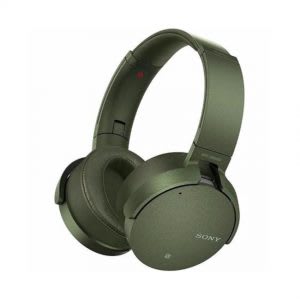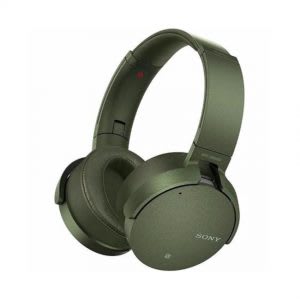 The subtitle says it all; it's the perfect pair of cans to make or listen to club music. To start, it's not for everyone. It has strong low notes that will shake your head quite a bit. It is, however, ideal for orchestrating or arranging some hits to host an epic party.
The MDR-XB950N1 is durable, wireless, and easy on the ears. It's also the loudest on the list as well – its 50% volume is likely to be 80% on most headphones' of any brand. Although you can set its bass level through its app, it still lacks a few mid notes.
If you're into EDM, hip-hop, R&B, and other bass-heavy music, the MDR-XB950N1 is worth the money. In a nutshell, DJs and average Joes who just love to hear the deep low pitches are going to enjoy this product.
---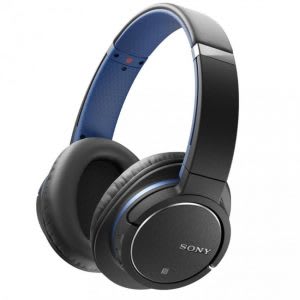 Sony MDR-ZX770BN
SGD 199.20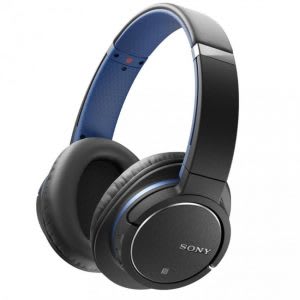 Last on our list is one of those wireless earphones that you can wear on your sleep. Why? That's because it's super comfortable. It excels in keeping your ears stress-free. And it's wireless, just like most of the products on our list.
The sound quality is excellent; it has the right amount of bass, clear vocals, and crisp high notes. Due to its comfort, we love wearing it to relax. So it's perfect for watching movies and TV shows you like or listening to your favorite playlist.
It has a good built and an elegant look. The only concerns are it leaks sound and doesn't have a reliable noise-canceling feature when compared to the other products. But if you're going to use it at home for entertainment, you won't have any regrets buying the MDR-ZX770BN.
---
Disclaimer: The pricing shown is just a good indication of how much these products are worth. The prices could change based on the e-commerce promotions that are going on. If some of the products are not available, do email us at [email protected] Thank you!
Like writing about great products? We're hiring! Learn how you can write for us!