Nowadays, technology doesn't limit to brainiacs alone, athletes and daredevils have their fair share of devices to use. But one of their favorites is a high-speed sports camera, which can neatly capture fast-moving objects. The most popular in the market is, of course, GoPro. However, it's far from cheap and is already quite a cliché.
If you love some action and would like to preserve the experience through video, investing in a decent sports camera is essential. Here are GoPro alternatives that can give you the same quality for less the price.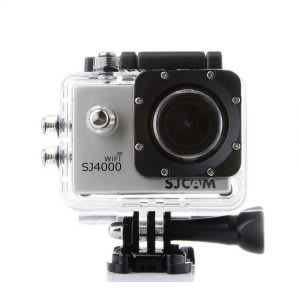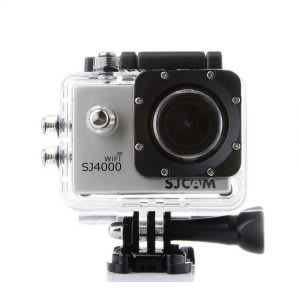 The first camera on our list is almost a complete carbon copy of GoPro's Hero 3. At a glance, no one would even doubt that it isn't a GoPro due to its design.
Although this product isn't as great as the new and more expensive ones available in the market, it does shoot decent-quality videos. On average, you can record 1080p at 30fps clip for 100 minutes. That's good enough for mountain biking, skateboarding, and other land-based physical activities.
A few things that might make you want to skip this product are its long charging time (three to four hours) and water vulnerability. But if you just want to get a video copy of your adventure, this action camera should be more than enough.
---
More: 6 Camera Drones You Can Capture Amazing Photos and Videos With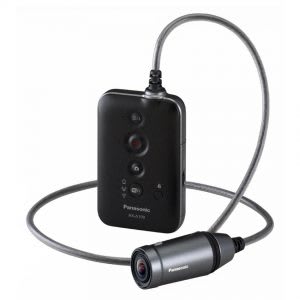 Panasonic HX-A100
SGD 110.00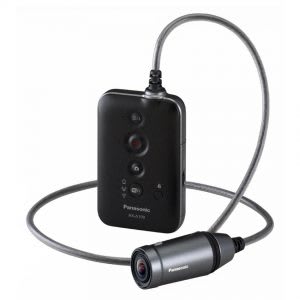 One of the most inconvenient things about GoPro cameras and the likes is that it requires something to attach on. Typically, you need to wear a helmet if you want to record POV (point of view) videos.
The Panasonic HX-A100 is different as it has its own frame that's comfortable and easy to use. You just have to wear its headset where the camera can be mounted near your cheeks to start shooting. It also comes with an armband where you can secure its recorder.
This camera records 1080p at 60fps for about two hours. It's also waterproof but only at about one meter deep. So it's not a clever choice if you intend to use it for diving. The only thing that's not good about the product is you need to pair it with a smartphone to see its outlook and settings. But if you think that's not an issue, it's good value for money.
---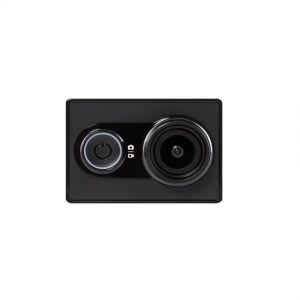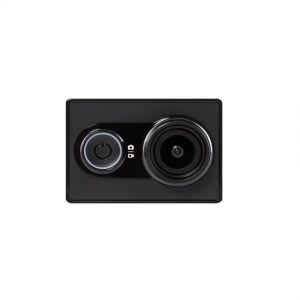 To start, unlike the first product where it's provided with a casing and mount, this one is purely a camera. However, it fits into most mounts and waterproof housings available in the market.
The Xiaomi Xiaoyi excels as an overall camera. It can capture fast-moving objects in good quality. To be honest, from our observation, it has almost identical results with a GoPro 4 – even better when it comes to color. All of its shots are very vibrant and precise.
A few drawbacks are its sound quality and that it also needs a smartphone to see its outlook and settings. It doesn't come with an SD card, so you'll have to purchase one for it. But for its price, it's pretty durable and shoots like a GoPro Hero 4. It's perfect for mountain climbing, skydiving, or any activity that allows you to see stunning views.
---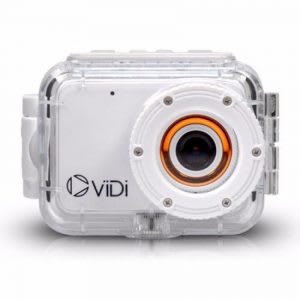 ViDi LCD Action Camera
SGD 178.95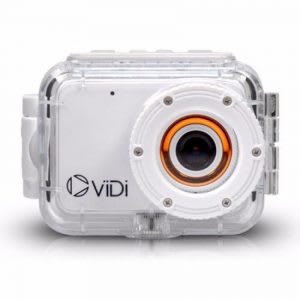 To record videos of some adventures, especially those done underwater, you need a camera that can deal with the pressure. And the ViDi LCD Action Camera is the perfect one for that. It can be used in depths of up to 12 meters.
This action camera can take 1080p at 30fps videos smoothly for about 90 minutes. It also claims to be the lightest action camera as it only weighs 57 grams. So it's relatively easier to mount, which also makes it a convenient dashcam for your car.
It also includes a 4GB micro SD card, which allows you to record about 40 minutes worth of high-quality videos. Also, it has a loop-recording feature that overwrites the oldest video files to give an extra space for new ones. If you're a diver or someone who just loves water sports, this camera is worth getting.
---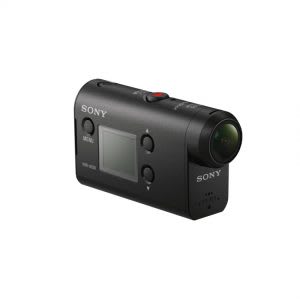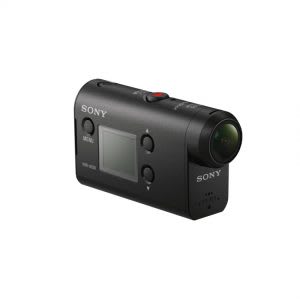 What we have here is more of a super-enhanced version of the ViDi action camera. It can take 1080p videos with twice the frame rate that yields outstanding results. Furthermore, it's in full-HD to keep things professional looking.
The Sony HDR-AS50 also has an incredible "SteadyShot" feature as well. This mode significantly reduces blur during vibrations and sudden bumps. But what really makes it stand out is its ability to endure depths of up to 60 meters. That's about five times more than the previous camera on this list.
In a nutshell, if you want to explore the deep and want to capture what it has to offer, the HDR-AS50 is a must. It's quite pricey and a bit more technical. However, it's a premium and will provide you a superb video recording experience for all sorts of sports.
---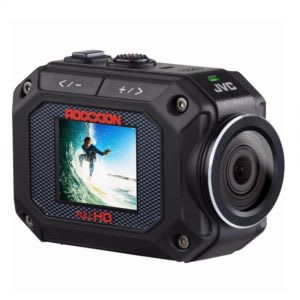 JVC GC-XA2 ADIXXION
SGD 308.00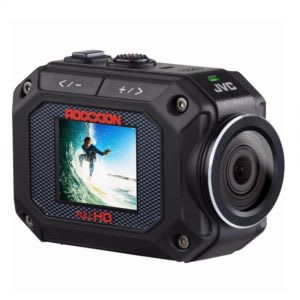 Another full-HD action camera on our list is from JVC, the GC-XA2 ADDIXXION. Yes, it is quite a mouthful and a bit military-ish, but that's because it's very sturdy. It has all the bells and whistles of fitting into the word "tank."
Aside from shooting 1080p at 60fps videos, the camera is also dustproof and shockproof. It can endure a two-meter fall. Also, it's waterproof and can be used up to five meters underwater. And in addition, if you want to go to the Arctic and do some of the extreme, this camera can do the job. The ADIXXION is freeze-proof and can still function without a problem even at -10 degrees Celsius.
But here's the big surprise, it does all of that without any housing – pure, old-fashioned armor. So you don't have to buy a special case or anything to make sure it can handle the environment. It's also on the more expensive side of the list, but it can take the heat without paying for a GoPro's price.
---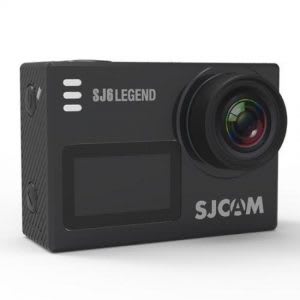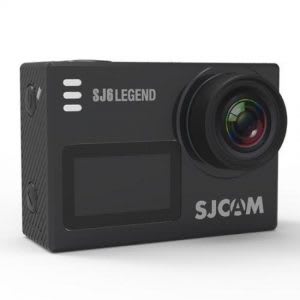 If you're really into GoPro cameras and would love to have one without paying 450 to 650 dollars, the SJ6 Legend is an excellent choice. It comes from the same manufacturer of the first product on our list, SJCAM, and it's more of an upgrade, too.
It has the same feel of a GoPro Hero 6 and actually looks identical. The SJ6 Legend has great durability and uses high-quality materials for its body. It has two LCD screens just like most of GoPro's action camera. The first touchscreen is at the back where you can see the outlook and change the settings. The other one is located at the front so you can tell if it's recording or not.
The SJ6 Legend is capable of shooting 4K videos, but only at 24fps, so it's not that impressive (unless using it to take pictures). However, you can change that and try its 1080p at 60 or 30fps, which is a lot better. It is also waterproof (30 meters) with the aid of its casing. Overall, it's the closest thing you can get to a GoPro when it comes to aesthetics and functions for only a fraction of the price.
---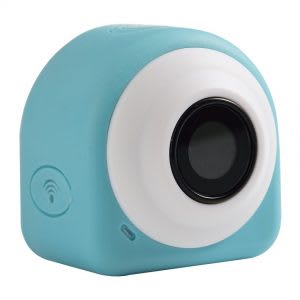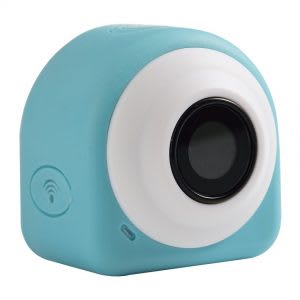 The last on our list is full of surprises. Believe it or not, it's almost the same size as an adult's big toe. But for such size, it can still record a decent 1080p at 30fps video. It is shock and waterproof but only for about a meter.
The SOOCOO G1 outshines most action camera due to its versatility. It's small, making it convenient to carry almost anywhere. You can even stick it on walls or any flat surface using either its magnet or adhesive. In a nutshell, it's cute and can accomplish the job.
An issue that might want you to purchase something else is due to its battery life, which is just about an hour. And it needs a phone to see its outlook and adjust its settings (like few of the products on this list). However, if you just want a compact action camera and don't want POV videos, this camera is for you.
---
Disclaimer: The pricing shown is just a good indication of how much these products are worth. The prices could change based on the e-commerce promotions that are going on. If some of the products are not available, do email us at [email protected] Thank you!