If you're rigging your first desktop, and you're not a fan of headphones, speakers are the way to go. Not only will you enjoy music without the uncomfortable and sometimes sweaty earphones on your ears, but you'll also be able to share what you're listening to with ease.
On this list, we've picked eight of the best speakers available in the market. We're sure you'll have one that will best suit your budget and liking.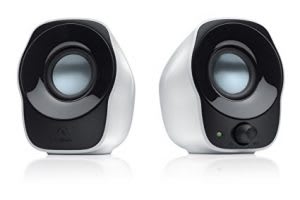 Logitech Z120 Stereo Speakers
SGD 19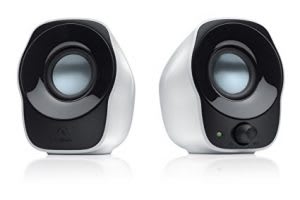 The first speaker on our list is the cheapest of the bunch, the Logitech Z120 Stereo Speakers. Although it's cheap, it still sounds decent. It's only powered, however, by a regular USB port, so you can't expect that much bass. But when it comes to mids and highs, it's crisp and clear.
This speaker is ideal for students who're on a tight budget. Also, they're portable and lightweight. You can bring it to school or your workplace and plug your phone into it to enjoy listening to a couple of songs with your friends.
---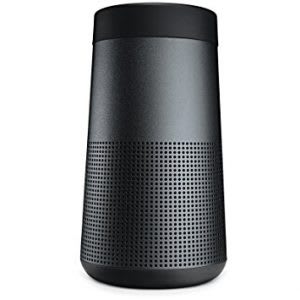 SoundLink Revolve
SGD 271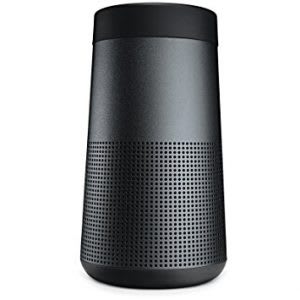 Next on our list is what we recommend if you're looking for a mini wireless speaker that provides excellent sound quality, the SoundLink Revolve from Bose. For starters, it's the most ideal speaker when it comes to listening to music. That's because of its 360-degree sound coverage and balanced notes.
With this speaker, you'll feel that the sound comes from everywhere. So whenever you play your favorite tune, you can leave your desktop and roam around your room and still appreciate the music as if you're near the speaker. Plus, did we mention it is wireless? So you don't have to plug it in your PC and add more stressful strings on your rig.
---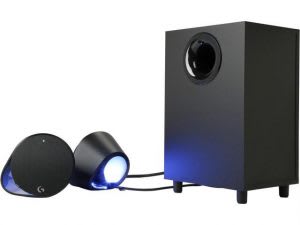 Logitech G560 Lightsync
SGD 329.00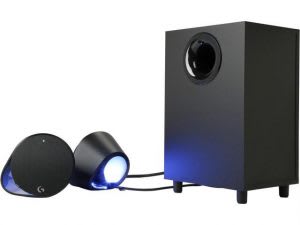 Gaming becomes better with a pair of superb speakers, and the one we recommend the most is this Logitech G560 Lightsync. Perhaps, the first feature you'll notice is its light synchronization, hence the name. It's able to change its color according to the game's intensity or your preference.
Aside from the fancy light show, it has an outstanding sound quality with a dedicated subwoofer for a more powerful bass output. Plus, it has multiple connection options, too. It has an integrated Bluetooth transmitter/receiver for your smart devices, a standard 3.5mm jack, and a USB port for a swift computer setup.
The only thing that might bother you is its power consumption. It consumes up to 240 Watts an hour, so it will add to your bill when used every day. Nonetheless, it's powerful, provides an extra boost to your gaming experience, and highly customizable.
---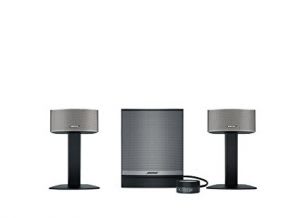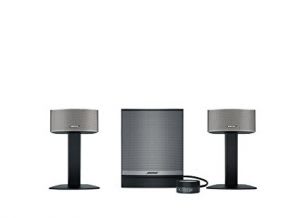 Next on our list is all about performance, the Bose Companion, which is the best at it. It's the ultimate desktop speaker but the most expensive one, too. With this speaker, it can hit the deepest bass you can play. Furthermore, it has one of the best aesthetics, too – classy and professional.
We recommend this for music enthusiast or individuals who just want the best. It hits all high, mid, and low notes with perfection and only requires one cable to connect to your desktop. And although it's sophisticated, it doesn't require a sound card of software for it to work.
Aside from the sound experience it provides, it also has an all-in-one control pod so you can adjust its volume or mute things when needed. Although it's about SGD 600.00, you get to appreciate its quality and performance.
---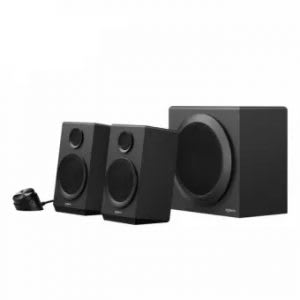 Logitech Z333 Multimedia Speakers
SGD 109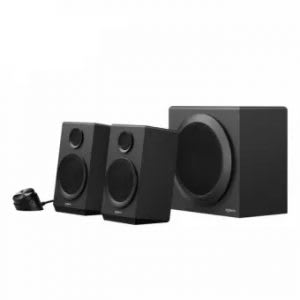 If you only want an affordable, functional, and reliable speaker for your desktop, then the Logitech Z333 Multimedia Speakers is for you. This speaker is pretty much the typical setup you see in most homes. It provides a clean and balanced combination of notes.
The Logitech Z333 costs around a hundred dollars and already has a dedicated subwoofer. So it's able to put just enough bass power to keep any beat alive. But what makes it commendable is its wattage consumption. At full power, it only consumes 80 Watts an hour.
There's just one thing that might make you hate it though. Its design is super straightforward and a bit boring. But if you don't care about looks, then this speaker is definitely for you.
---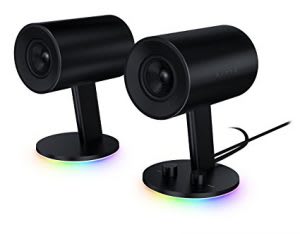 Razer Nommo Chroma 2.0
SGD 229.9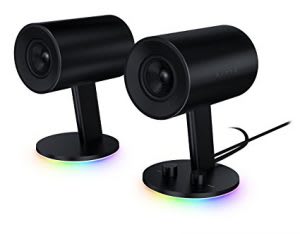 Now, this next product is a complete contrast of the previous speaker, the Razer Nommo. Although it's a 2.0 speaker (meaning, it doesn't come with a subwoofer), it still provides excellent bass power and crisp mid notes.
It's simple and minimalistic at first glance but unlike the Logitech Z333 Multimedia Speakers, the Razer Nommo has a more intricate design and blends well with any gaming desktop. However, even at max volume, it's not that loud. It's only ideal for people who're really in front of their machine.
You'll love this product due to a number of things. One we think you'll definitely admire is that it's easy to set up. And another one is that you can adjust the volume right away as there's a control knob on one of the speakers.
---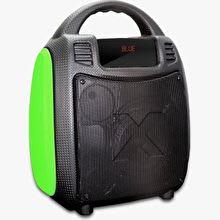 AudioBox Bluetooth Speaker BBX300
SGD 59.9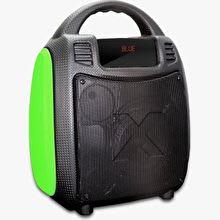 Another speaker that's super affordable is the AudioBox Bluetooth Speaker BBX300. To be honest, it's decent but lacks bass and has quite distorted highs when you crank up the volume. However, if you keep it at around 50% volume, it's not going to give you any headaches.
It also comes with a remote controller and can be connected to your desktop via Bluetooth. So if ever you want to put the speaker at the center of your living room to share some good music, you can do that with ease.
---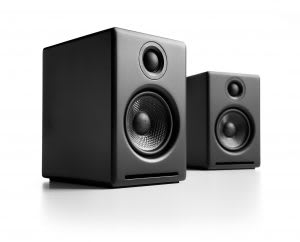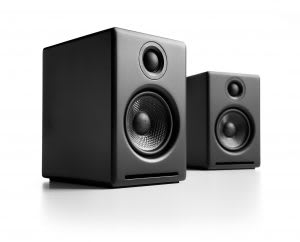 Last on our list is more of an upgraded version of the Razer Nommo, the Audioengine A2+. The upgrades are its more professional design and sturdier materials used in making it. Plus, its sound quality is significantly better and power consumption is lower. Not only is it perfect for desktops but also for laptops, too.
It's simple to connect to your computer because it relies on a USB port. Aside from that, it has an integrated output for a subwoofer connection. So if ever you want to upgrade your rig, you just need to buy a subwoofer. The only thing that might turn you off is its price. Nonetheless, it's a worth-it investment that will satisfy your ears.
---
Disclaimer: The pricing shown is just a good indication of how much these products are worth. The prices could change based on the e-commerce promotions that are going on. If some of the products are not available, do email us at [email protected] Thank you!