Android operated smartwatches, or now better known as Wear OS smartwatches, are one of the latest buzzes in the tech world. With Google in charge, things are consistently progressing. Plus, unlike the typical smartwatches that you see in the market, Wear smartwatches are powered with a sophisticated AI that will provide a better user experience.
Most of these Wear smartwatches are also voice command operated. So whenever you're busy with something else and need a bit of assistance, your watch is ready to help by just literally talking to it. Here, we're going to provide you six of the best Wear OS smartwatches available.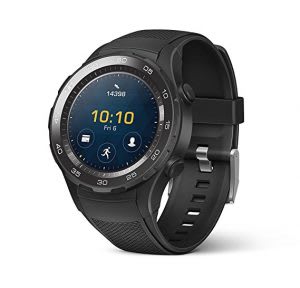 Huawei Watch 2
SGD 418.00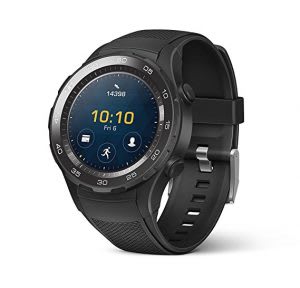 First on our list is more of an all-rounder Wear smartwatch, the Huawei Watch 2. It has a unisexual design and blends well with any clothing. But aside from its physical aspect, it also has a powerful quad-core processor at 1.1 GHz with 4 GB of storage space.
This smartwatch syncs quickly with any Android mobile device, and it will notify you when you receive calls and messages – even read them right from the watch. Plus, you can check thousands of apps in Google Play, which is the powerhouse of Wear OS smartwatches.
But what makes this smartwatch stand out is its accurate built-in GPS and voice calling feature without phone synchronization. That's all possible due to the fact that you can insert a SIM card in this watch! Yes, you can totally ditch your phone and survive with only wearing the Huawei Watch 2.
---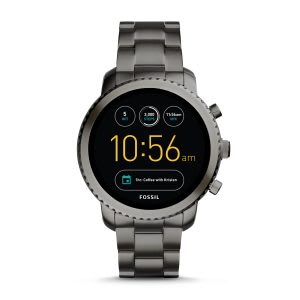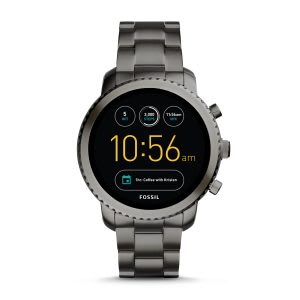 Next on our list is what we recommend for men, the Fossil Gen 3 Q. In a nutshell, its bezel, strap, and the entire exterior of it are hands down, manly. Its case is made from stainless steel and has a timeless, classic design.
Just like most smartwatches today, it has the staple key features like accepting and rejecting calls, getting email notifications, and tracking your vitals. Aside from that, you get to choose its theme according to your liking with ease.
The Fossil Gen 3 Q, however, has a weak spot. You have to charge it on a daily as it usually ends up drained after 24 hours. But don't worry, with its inductive charging, it's going to be effortless and hassle-free.
---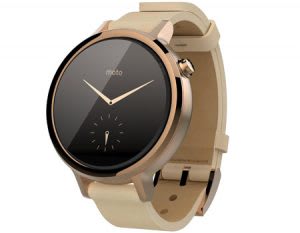 Motorola Moto 360 (2nd Gen)
SGD 438.00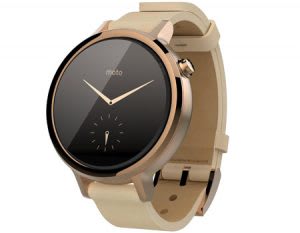 If you're a woman, nothing is classier than wearing this 2nd generation Motorola Moto 360. This rose gold smartwatch with its minimalistic style will blend perfectly with any lady's skin tone. It's an excellent fit for the working woman who's busy with her office task but still needs to know her friend's tattle.
This Wear OS smartwatch provides the staple features like notifications and Google Play app accessibility. But what makes this more superior than the previous product is its battery life. You can wear it with full functionality for about two days before running out of juice.
Overall, the Moto 360 is reasonably priced and made of durable, high-quality materials. If you need to stay classy and improve how you manage your life at work and at home, then this watch is for you.
---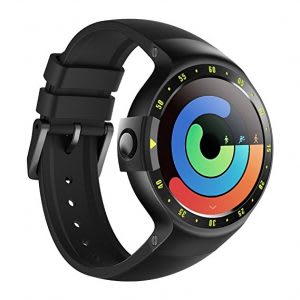 Ticwatch S Knight
SGD 299.00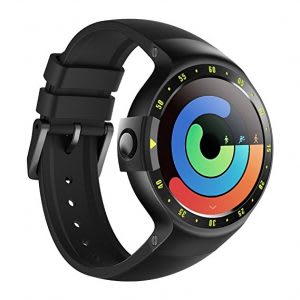 Next on our list is more of a generic and more affordable Wear OS smartwatch, the Ticwatch S Knight. It can be worn by both sexes and is a hundred dollars cheaper than most products on this list.
It has all the bells and whistles the Wear OS smartwatch has to offer such as notifications and all of Google's knickknacks. But what makes this watch more interesting though is its super accurate heart rate monitor. If you're very keen on tracking your vitals, whether it's for sports or not, this smartwatch is a splendid purchase.
We also forgot to mention that you'll also appreciate its high-speed Bluetooth connectivity. So transfering songs or any data to your smartwatch is smooth and stress-free.
---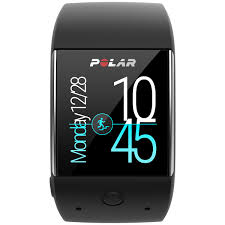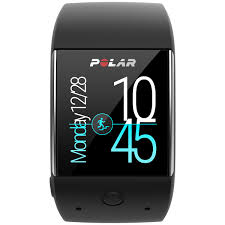 If you're the athletic type and the main reason you want to buy a Wear OS smartwatch is to help you perform better by tracking your training and other physical activities, then the Polar M600 is for you. For starters, it's designed to help athletes know how well they perform by providing accurate data on all types of activity – from walking, running, and swimming to cycling and even sleeping.
Aside from its precision, this smartwatch is waterproof up to 10 meters, which is superb news for swimmers. It's durable and can withstand almost any environment you throw at it. It also tracks the quality of your sleep. And with its comfortable design, you're sure to have a good rest even when it's strapped to your wrist the entire night.
---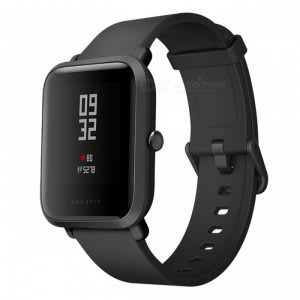 Xiaomi HuaMi Amazfit
SGD 79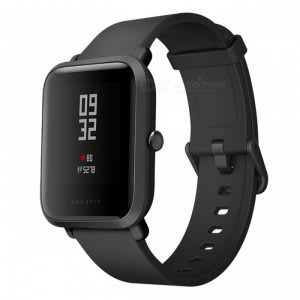 Last on our list is the cheapest of the bunch, the Xiaomi HuaMi Amazfit. It has almost everything a Wear OS smartwatch has except for one thing, it can't run every app on Google Play. The reason behind that is its operating system is only a variation of the Wear OS, so there might only be a limited number of apps you can install.
Nonetheless, this smartwatch can do everything for you. It can answer calls, receive messages, run applications, track your vitals, and just about everything smartwatches do. And for only SGD 84.00, it's a purchase that's more than worth its price.
Overall, we recommend this for people who're still having second thoughts about buying a Wear OS smartwatch. By giving this product a try, you'll experience what it's like to have versatility and convenience strapped to your arm. And if you feel you need an upgrade, you have a fantastic selection above.
---
Disclaimer: The pricing shown is just a good indication of how much these products are worth. The prices could change based on the e-commerce promotions that are going on. If some of the products are not available, do email us at [email protected] Thank you!