Whether you are a professional or a budding aspiring photographer, sensor sizes will make a lot of differences when it comes to the camera. That's because the size of the camera sensor determines how much light goes through in order to create sharper images. Moreover, full-frame cameras are able to capture more in photos. This generally means the bigger the sensor of your camera, the more detailed the images will be.
Differences between Full Frame vs. Crop Sensor
Basically, there are two types of camera sensors available in the market: "full-frame" and "crop" variations. In terms of photos produced, a full-frame sensor definitely holds a bigger advantage as it is capable of shooting from a broader and wider angle.
Moreover, you can also get a shallower depth of field (nicer, creamier and smoother bokeh effects) and a higher ISO performance from a full-frame camera since they allow more light to go through. The wider angle and bigger sensor allow for clearer details, better colours, shadows & highlights. All of those also translates to better low-light performance in dimly-lit or nighttime settings.
But still, cameras with crop sensors have their own advantages, even though they are no match against full-frame varieties. The biggest benefit of a crop sensor means the camera generally lighter and smaller in size. They are also significantly cheaper by comparison and you'll have greater flexibility in mounting different lenses such as going from fisheye to telephoto.
So in the end, you sacrifice a much better quality of images produced if you opt for a crop-sensor camera instead of a full-frame camera.
---
Here are our top recommendations for a full-frame camera to go to the distance with: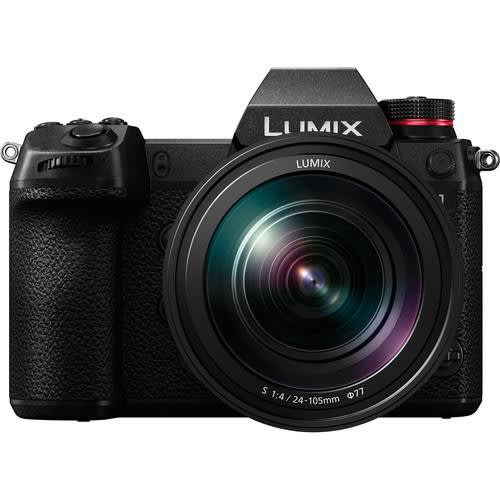 Panasonic Lumix DC-S1
SGD 4199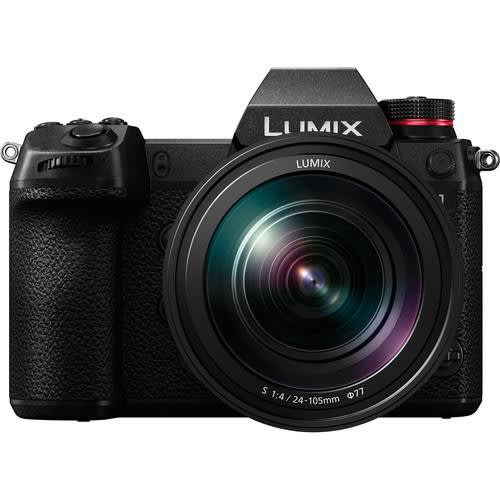 Popular brands like Canon and Nikon may be more prominent when it comes to offering full-frame cameras, but brands such as Panasonic should be on your buying list, especially when they have their Lumix DC-S1 model. This model holds a 24.2 MP full-frame MOS sensor with a high ISO sensitivity of up to 51200. It is capable of shooting 96MP images with a multi-shot high-resolution mode.
Great videography is also possible as you can shoot 4K videos at up to 60p in a full-frame format. Not forgetting; the durable exterior which is protected by a magnesium alloy die-cast frame makes outdoor shoots a breeze. Moreover, the body is made to withstand against elements like dust and water splashes.
Other convenient features include a large 3.2-inch touchscreen LCD monitor that can be tilted up and down for shooting in different. Accessibilities and buttons are designed ergonomically so that your fingers can operate as swiftly. Additionally, the camera has a contrast-detection autofocus system. By using its own Depth from Defocus (DFD) technology, you can lock-in the subject as fast as 0.08 seconds.
---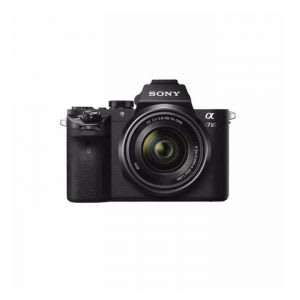 Sony Alpha A7 II
SGD 2549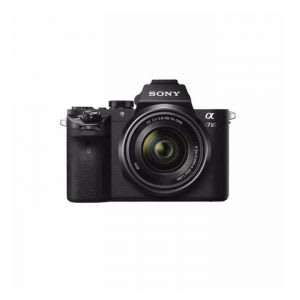 Although not new as a model, the Sony A7 II presents itself as an affordable and reliable full-frame camera for the years to come. It operates with a 24.3MP full-frame Exmor CMOS sensor together with a built-in 5-axis optical image stabilisation and a 117-point phase-detect autofocus system.
The Sony A7 II also has a tiltable 3-inch LCD monitor at 107 degrees upward and 41 degrees downward for different shooting modes. If you'd like, you can shoot full HD videos at up to 60p in AVCHD or MP4 format. For extra durability, the body is protected by a durable weather-resistant material that's of magnesium alloy.
---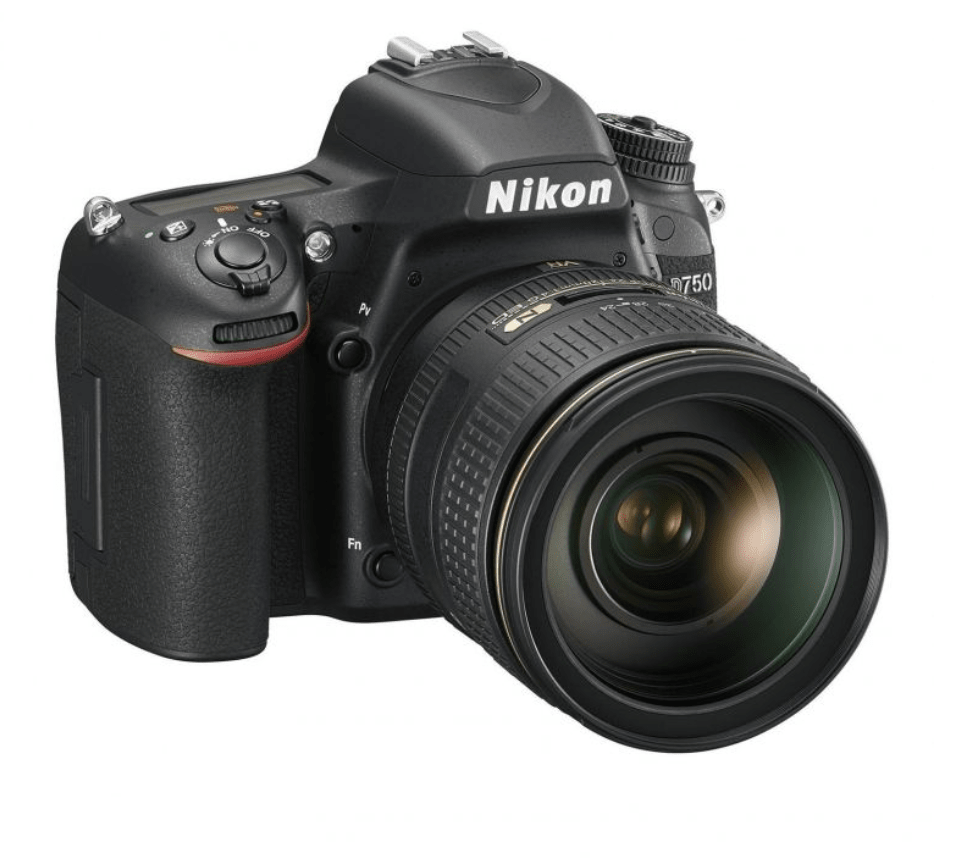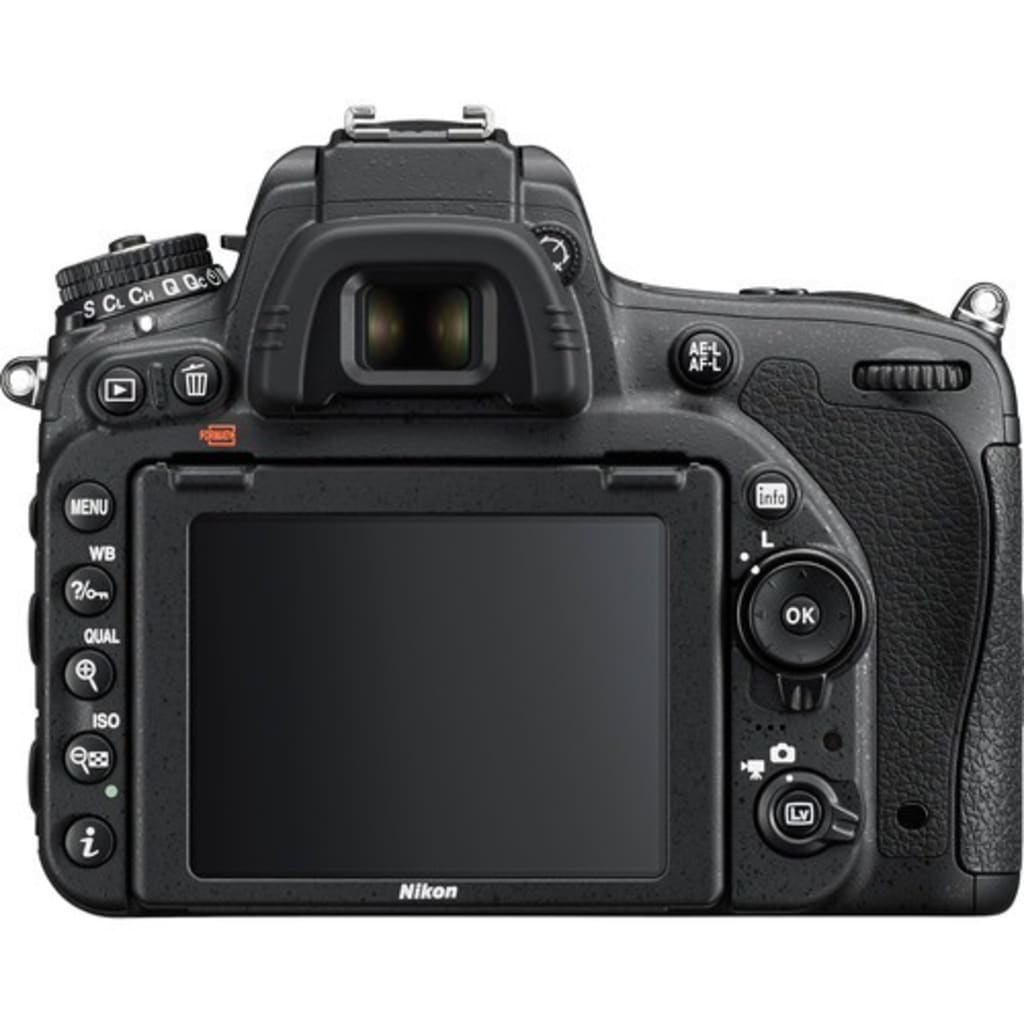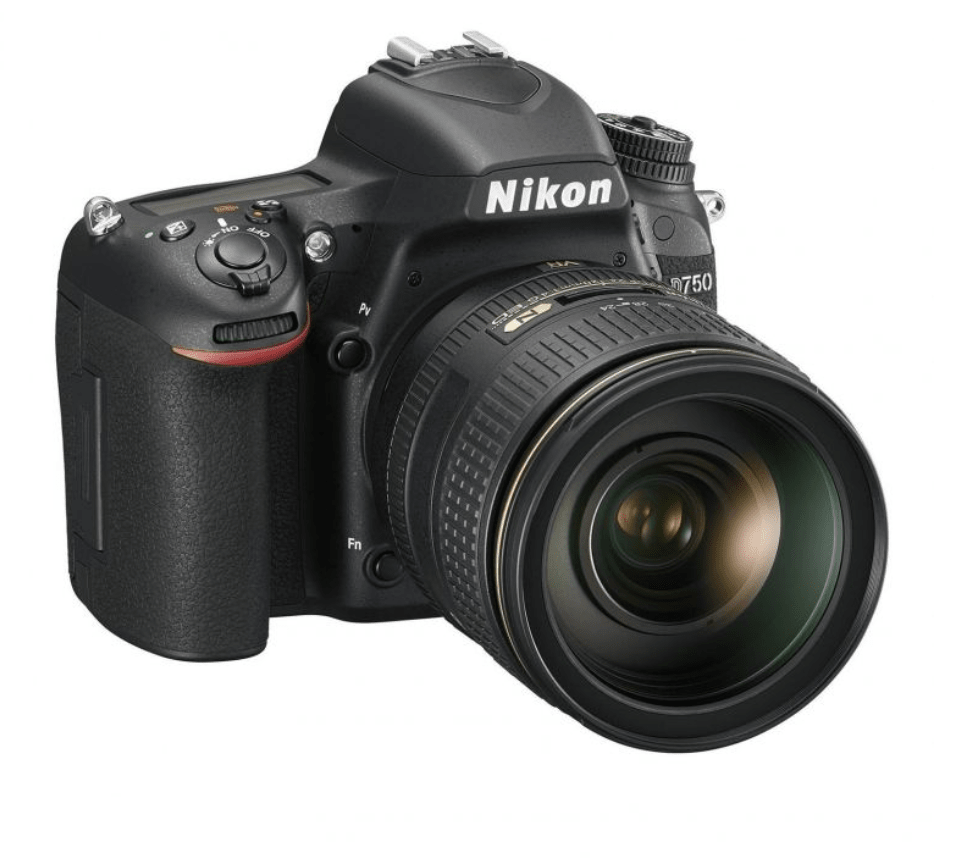 Although not an entry-level full-frame camera, the mid-range Nikon D750 combines an easy-to-use camera menu interface and lots of features dedicated to shooting still photos or recording video footage makes it a good choice for beginners.
Boasting a 24.3MP full-frame sensor that takes amazing image quality, the camera can also shoot continuously at 6.5 fps, It also has a reasonably fast 51-point autofocus system that detects your subject in low-light conditions.
For budding vloggers, you can take videos in full HD at 60p while enjoying the dedicated movie shooting menu to adjust the likes of wind noise reduction and microphone sensitivity. Relating to the latter, you can either rely on the built-in microphone or mount an external microphone on the hot shoe for clearer audio.
---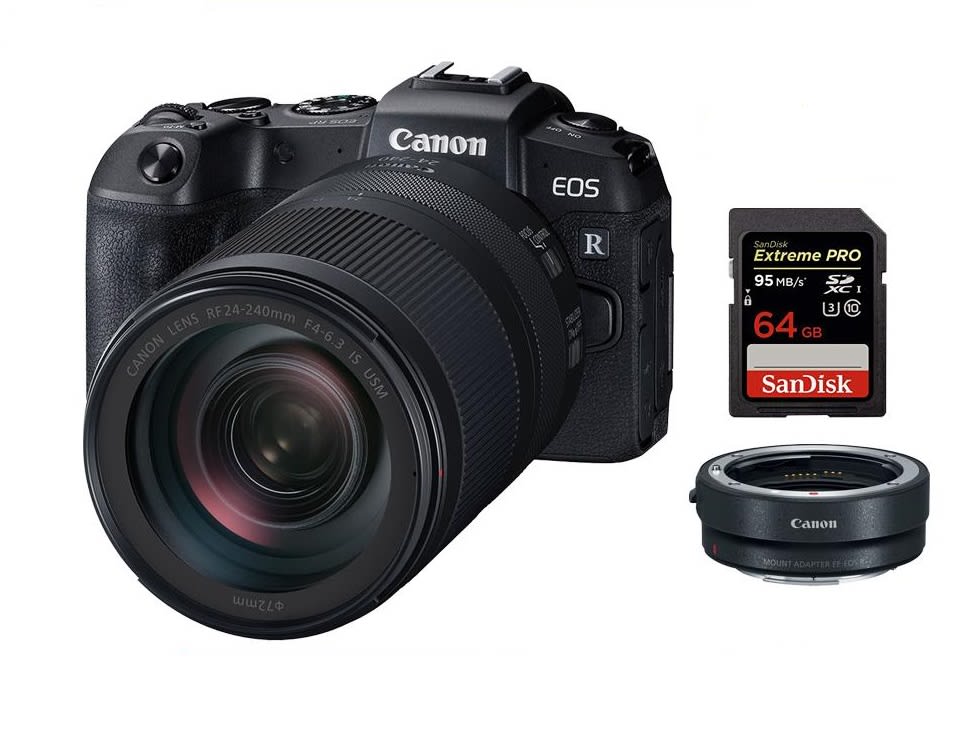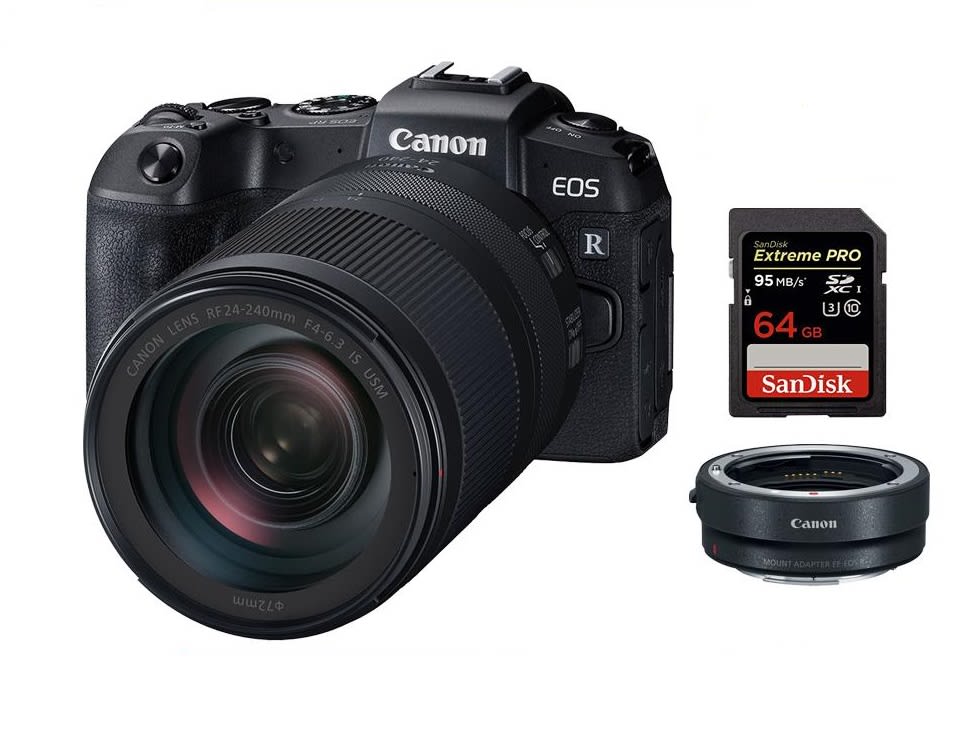 It's taxing enough to carry a bulky camera for your travels, let alone the typically bigger body of a full-frame camera. If you're concern about that, then the Canon EOS RP might be worth considering for.
Weighing at just 485g, the Canon EOS RP is small and light enough when stores inside your camera bag or backpack. Another reason to love its compactness is that it has an ergonomic body that fits well in most hands.
The Canon EOS RP has a 26.2MP full-frame CMOS sensor that captures great and detail-oriented images. With a Dual-Pixel AF system, it's a fast camera that detects the subject accurately too. For the user's convenience, there's a 3.0-inch touchscreen LCD monitor that can be tilted for easy shooting from various angles.
---
Canon EOS 5D Mark IV
SGD 4899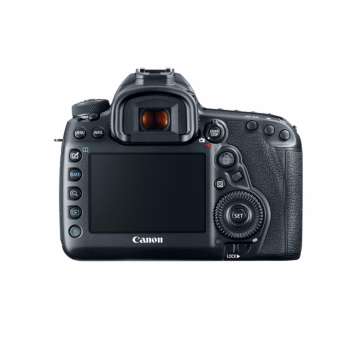 If you can afford to, you might want to get the Canon EOS 5D Mark IV. This workhorse is capable of capturing razor-sharp high-resolution photos all thanks to its huge 30.4MP full-frame CMOS sensor. What's more, the camera's Dual Pixel CMOS autofocus system lets you detect fast subjects accurately, making it perfect for action-packed scenes.
Those who love shooting sports scenes will be grateful for the 5D Mark IV's astounding 61-point High-Density Reticular AF II system. This offers you freedom in detecting and tracking subjects in constant motion steadily, say during an F4 or a bicycle race.
Not forgetting Canon's prowess in shooting videos; you can take Full HD or 4K shots continuously at up to 7.0 fps.
---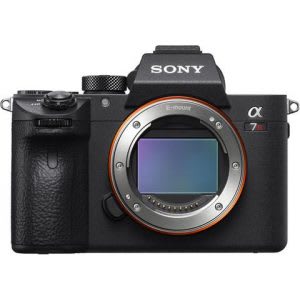 Sony Alpha A7 III
SGD 2812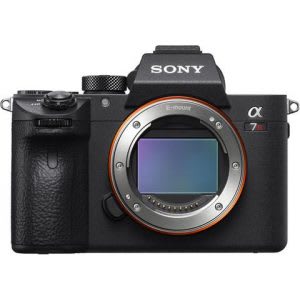 One of the biggest advantages to using a full-frame mirrorless camera instead of a DSLR is the relatively smaller and compact size. And among those worth considering is the Sony Alpha A7 III, which only weighs at around 649g.
The A7 III packs a 24.2MP full-frame CMOS sensor and a speedy 693-point autofocus system to capture everything sharply and accurately. It also utilises a 5-axis image stabilisation that helps to minimise camera shakes. Moreover, you can shoot continuously at a speed of up to 10fps, and produce 4K quality videos at up to 30fps.
---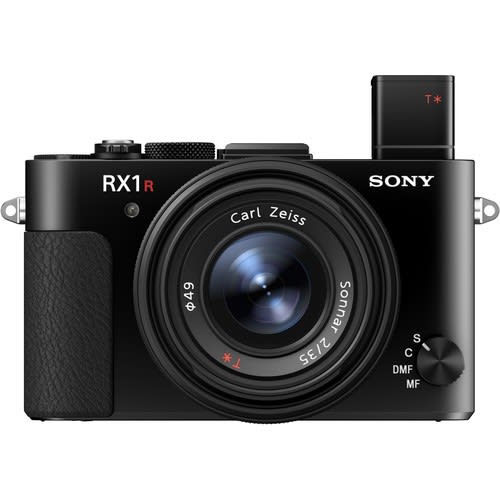 Sony Cyber-shot DSC-RX1R II
SGD 4920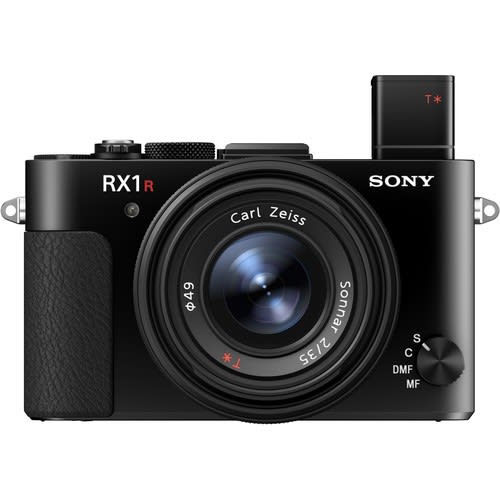 Hate lugging around a heavy camera? Another great option is this ultra-compact Sony Cyber-shot DSC-RX1R II. Weighing at 507g, the camera is capable of producing great things. For starters, it has a whopping 42.4MP full-frame sensor and a 35mm fixed focal length Zeiss Sonnar T* lens.
Designed to be quick and steady, the camera also boasts a fast, hybrid autofocus system that has a combination of 399 phase-detection and 25 contract detect AF points. Users can enjoy the fact that the camera has a 3.0-inch tiltable LCD monitor for vari-angle shots and a full HD video-shooting quality of up to 60p.
---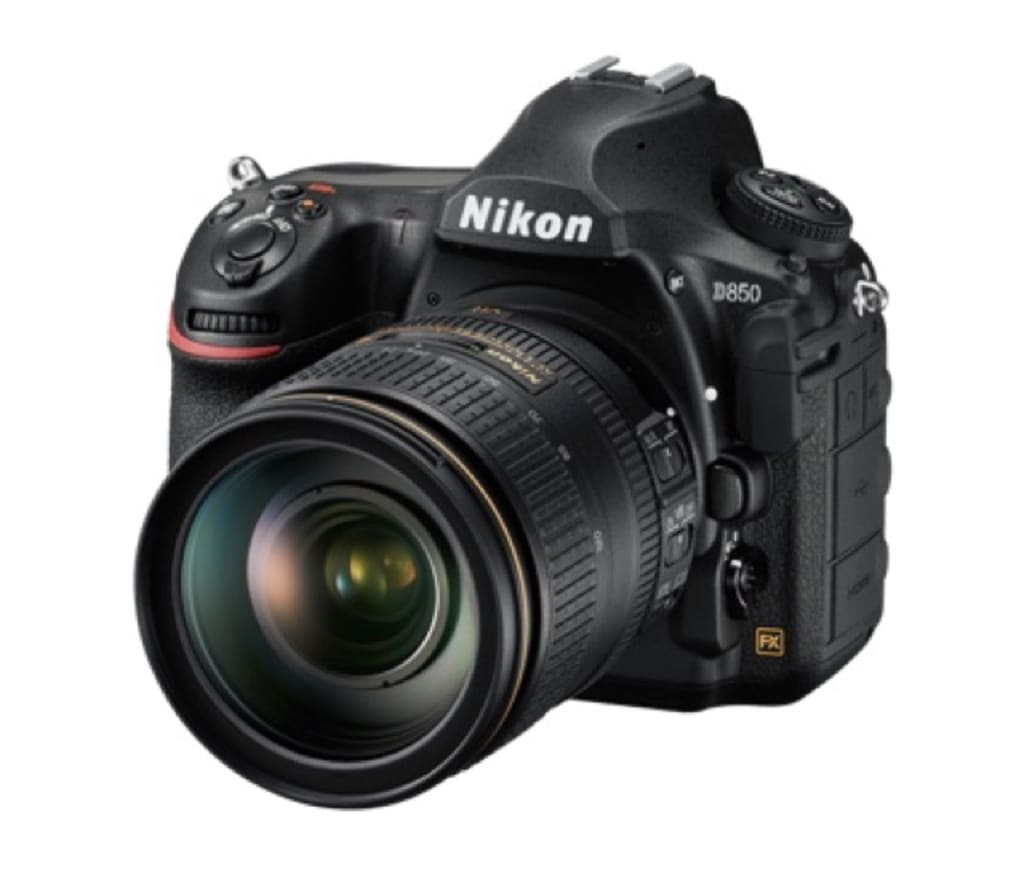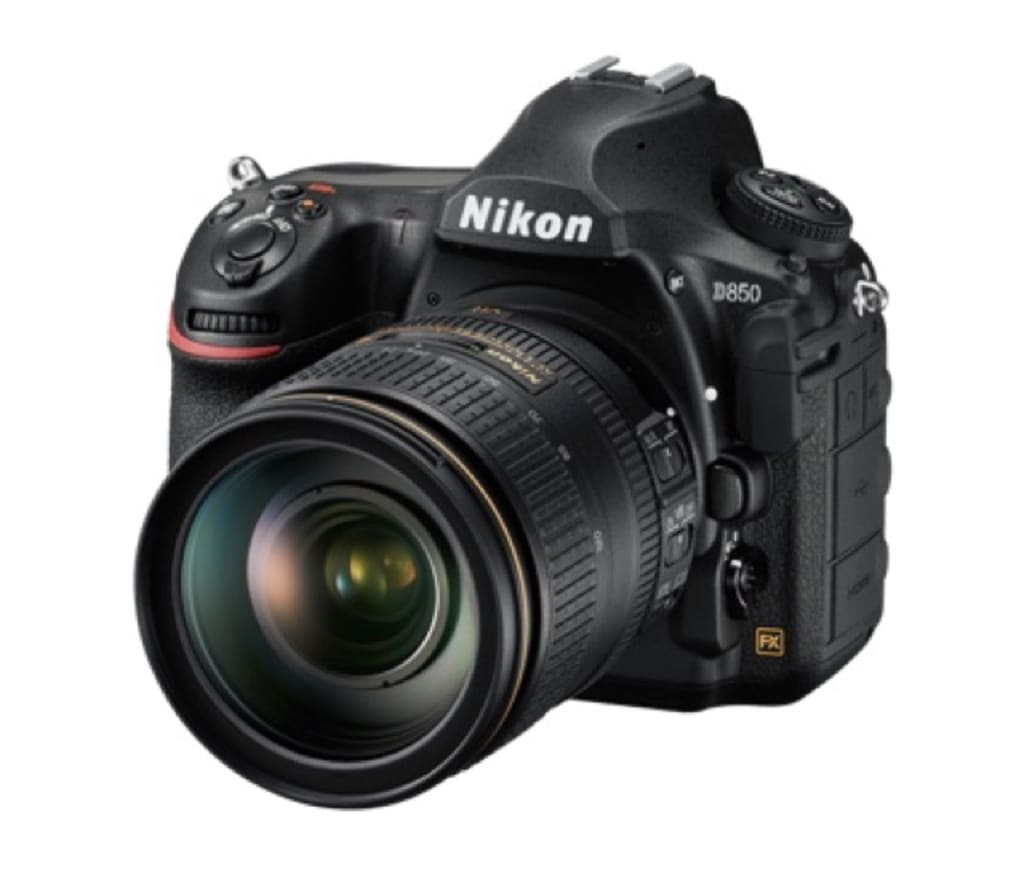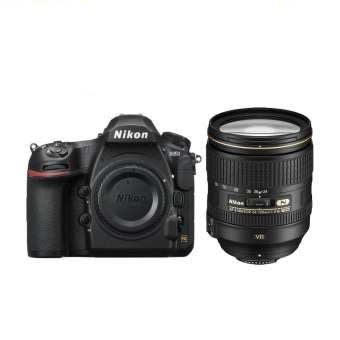 Wildlife and astrophotography are areas that require a camera which can take in much more light to produce sharp yet bright enough photos. And we all know that such cameras are also rather expensive due to the huge sensor size needed.
This particular DSLR has a pretty large 45.7MP full-frame sensor which is capable of shooting at high-speed continuously of up to 9 fps. With the help of a 153-point AF system, the autofocus detection is speedy as well as accurate in dimly-lit situations.
If that's not enough, shooting outdoors is a cinch thanks to the D850's sturdy weather-sealed construction that is both resistant against dust, and can resist drips such as drizzle and water splashes.
In terms of being beneficial to astrophotography, the camera has a high ISO range of up to 51200 alongside a backside-illuminated (BSI) sensor. This also makes it highly beneficial for capturing in low-light shooting conditions without compromising on picture quality or producing grainy shots.
---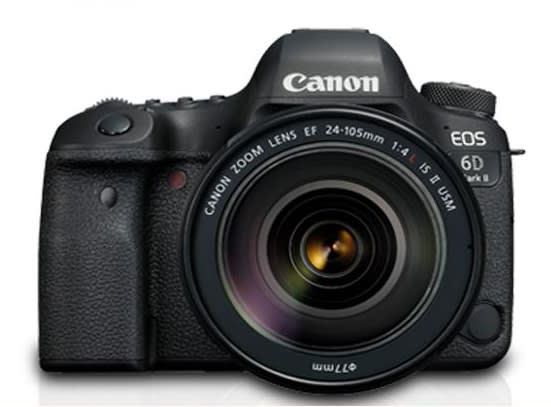 Canon EOS 6D Mark II
SGD 2163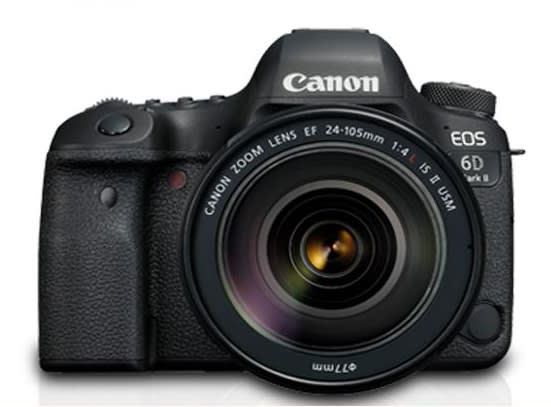 The Canon EOS 6D Mark II is a versatile full-frame DSLR that's suitable for a variety of shooting conditions such as portraits and landscape photography. That's thanks to its 26.2MP full-frame CMOS sensor together with the wide ISO range of 40000. Moreover, it has a fast-detecting 45-point autofocus system to lock-in moving subjects accurately which is highly useful for different scenes and settings.
With a tiltable 3.0-inch touchscreen LCD monitor, it's great for those who want to experiment shooting their subjects creatively. That means you can frame your pictures either in high or low-angle shots. Moreover, the 6D Mark II's dust-and-water-resistant body design means you can shoot outdoors with little worries.
---
Disclaimer: The pricing shown is just a good indication of how much these products are worth. The prices could change based on the e-commerce promotions that are going on. If some of the products are not available, do email us at [email protected] Thank you!