Most people love speakers because these devices don't attach to your body at all – total freedom. However, the sound it produces is far inferior to headphones. But headphones aren't perfect; they aren't that comfortable to wear and even give you ear pain sometimes. If you want the best of both worlds (quality and comfort), then we recommend earphones or earbuds. And we've got eight of them reviewed on this list.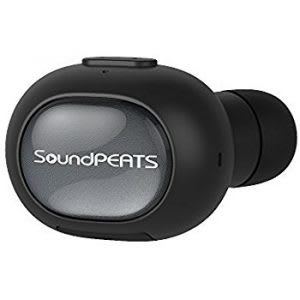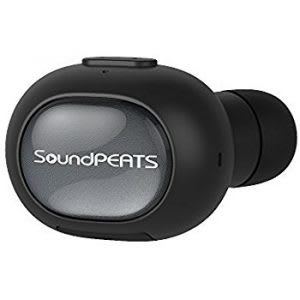 add_circle
Excellent wireless range
add_circle
Good noise isolation
remove_circle
Sub-par microphone for calls
remove_circle
Inconsistent pairing procedure
First on our list is the cheapest pair of earphones available, the SoundPEATS. It's less than SGD 20.00, making it affordable to everyone. Although it's bass isn't that impressive, it has decent mids and highs, identical to budget wired earbuds you see in most markets.
Nonetheless, it can still provide you with quality audio output, which is the main deal – and it is wireless. Although it has a short battery life, only around two or three hours on a full charge, you still get to enjoy the freedom that comes with a pair of wireless earphones. The SoundPEATS is recommended for those who only want to give wireless earphones a try.
---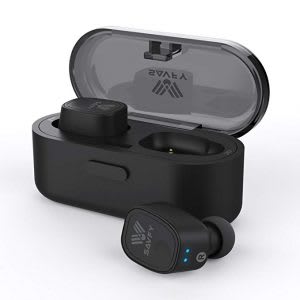 Savfy True Wireless Earbuds
SGD 18.99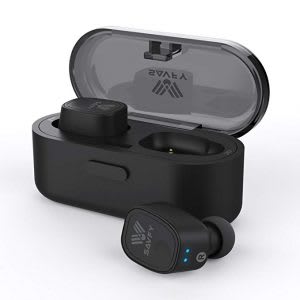 remove_circle
Could be more comfortable
Next on our list is still super affordable yet provides quality sound without fail, the SAVFY. For starters, it's durable and has a modern design. You'll also appreciate its charging station, which is a quite surprise to be included for its price range.
This earphone has a battery life of about two to three hours. But to compensate, these earphones have a better pairing system, allowing you to easily connect it to your device. It supports all major operating systems: Windows, iOS, and Android.
---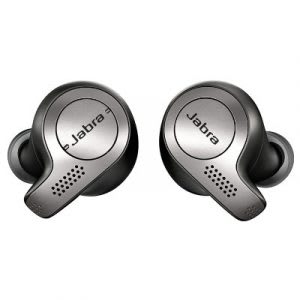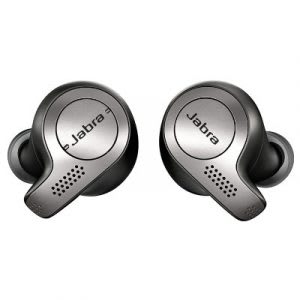 add_circle
Excellent battery life
add_circle
Balanced sound quality
add_circle
Understated design
remove_circle
Limited eartip selection
remove_circle
Limited water resistance
If you're into something more impressive, and you definitely want to level up your game, the Jabra Elite 65T is for you. It's designed for convenience and mobility for avid smartphone users. In just a touch of a button, you can answer calls, pause and play music, and even access Amazon Alexa, Siri, or Google Now.
What's also exceptional about it is its elegant and clean design. It looks very professional and classy. You'll also love the fact that it can deliver up to five hours of nonstop music on a single charge. It has a charging dock as well and is comfortable to wear, too. When it comes to sound quality, it's balanced and has a warmer feel to it.
---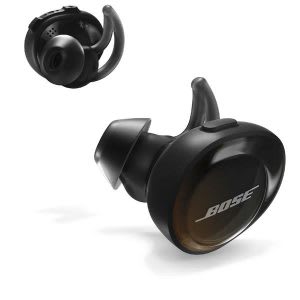 Bose In-Ear SoundSport Free
SGD 255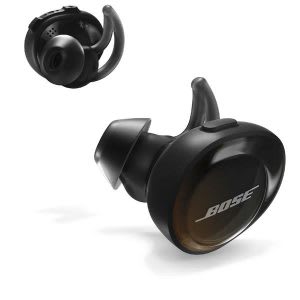 add_circle
Decent battery quality
add_circle
Water resistant
remove_circle
The buds stick out pretty far from your ears
There's no arguing that music is an essential tool to motivate you. So for athletes and fitness enthusiast, you're going to need music more than ever, and we recommend the Bose In-Ear SoundSport Free. For starters, it tightly secures on your ears, which is the most important thing when it comes to sports earphones.
This pair of buds is also super durable and water-resistant (rain or shine, you can have your workout with these bad boys). The sound quality is great and has a significant bass enhancement, which is favorable to pump those motivational songs further.
A couple of things that some people might find annoying is its weird design and plasticky feel. And its controls are quite awkward to use as it's located at the edge rather than the flat side of the earphone. Nonetheless, it gives you an amazing sound output and has the durability and reliability to enhance your activities without any wires or distraction.
---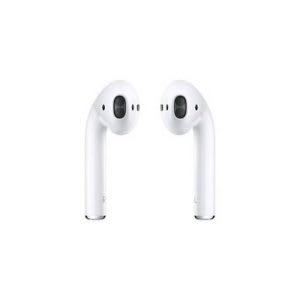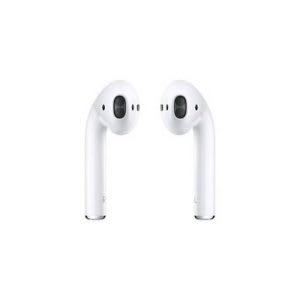 add_circle
Seamless connectivity across all Apple devices
add_circle
Lasts for 5 hours in a single charge
add_circle
Battery case offers an additional 24 hours
remove_circle
Music quality is ok, but volume and bass is average
If you love elegance, and you love everything about Apple devices, then the Apple AirPods earphones are for you. Although you might have read a lot of reviews talking about how simple it is for its price, we beg to differ.
It's true that the design is quite weird and apparently straightforward, but it is elegant and suits perfectly well when carried around with any iPhone. Plus, when paired with Apple devices, you have little to no difficulty when connecting to it – it does the work instantly for you.
Aside from the above, it has a five-hour battery life. Furthermore, its case can provide more than a whole day of power. But here's what makes it even better, a short fifteen-minute charge from its case will give you three hours of non-stop audio output.
---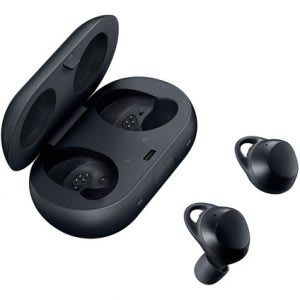 Samsung Gear IconX
SGD 268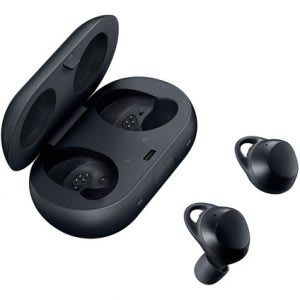 add_circle
Better battery life than the original IconX
add_circle
Comfortable fit
remove_circle
No streaming music integration
Now, if you're opposed to Apple, you don't need to worry as we also have a treat for Samsung fans, the Samsung Gear IconX. In a nutshell, anyone who's a minimalist will surely fall in love with this pair of earbuds in a heartbeat. The design is purely minimalistic but with quite a sophisticated control.
Other than its superb aesthetics, you'll appreciate the fact that it can play music for about seven hours straight. The Samsung Gear IconX can only provide an hour of tunes after a quick ten-minute charge. A complete charge should provide you with all your audio needs for the day.
Overall, it has excellent balance with super crisp mid notes. The only thing that might annoy you (but will be gone after a week) is its controls. It requires you to learn gestures and execute them properly on its small side surface.
---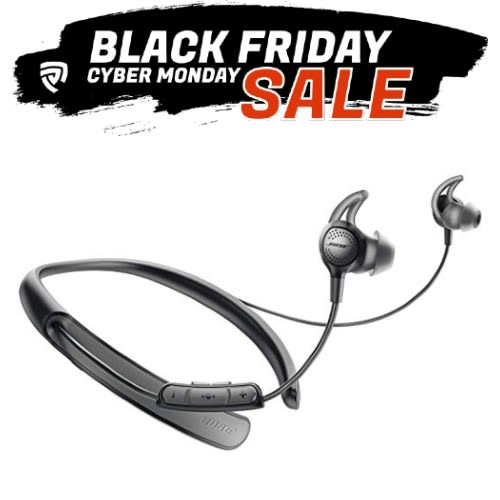 Bose QuietControl 30
SGD 303.00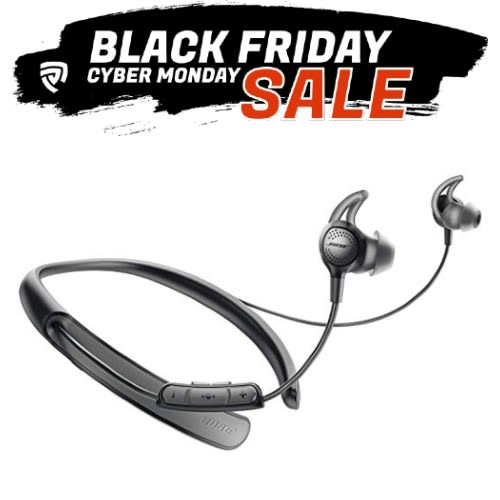 add_circle
Comfortable to wear
add_circle
Variable noise-canceling
add_circle
Sweat-resistant
Next on our list is the most expensive of them all, the Bose QuietControl 30. For starters, it still has wires but only to connect each earbud. It's the top when it comes to precision and sound quality. From excellent and clean bass to crisp and clear high notes, this pair of earphones is the bomb.
Aside from the audio quality it provides, you'll further be surprised by how effective its noise-canceling tech is. Although it can't compete with noise-canceling headphones, it still blocks most of the exterior sound easily.
The price, however, is a lot for most users. Although you have to appreciate its incredible sound, ten-hour battery life, and noise cancellation feature. It falls a bit short when it comes to aesthetics. But when it comes to functionality, you're not going to regret it.
---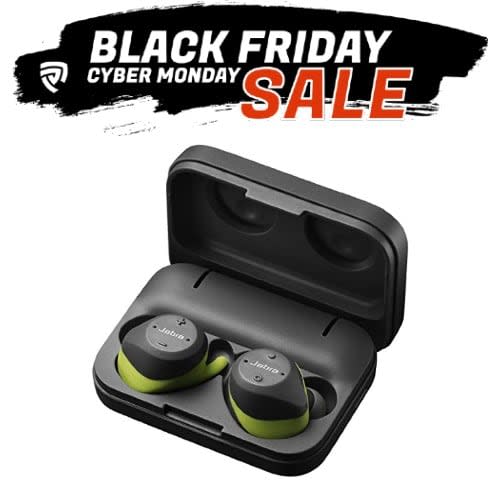 Jabra Elite Sport
SGD 228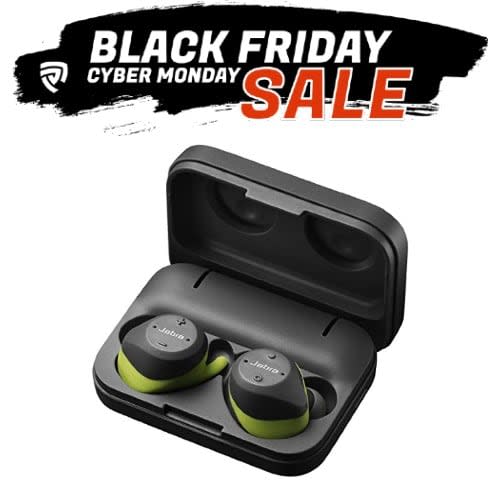 add_circle
Long enough battery life
add_circle
Large range of exercises
add_circle
Automatic rep-counting
remove_circle
Uncomfortable fit over time
Running is always a fun and healthy thing to do. And if you love this activity so much, then the Jabra Elite Sport would further complement it. For starters, this pair is one of the most comfortable earbuds you can get. Plus, it also secures well.
One thing that we definitely love about the Jabra Elite Sport is its ease of controls. Each earphone has buttons with straightforward commands on its surfaces. This feature is crucial so you don't need to put too much attention just to change tracks when running. Aside from that, it also measures your heart rate, which you can see on its app, allowing you to ditch your monitor to lessen the bulk. And as a finisher, it is waterproof up to a meter.
---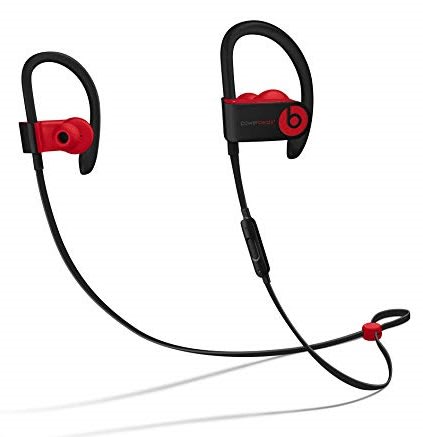 Powerbeats3 - Defiant Black-Red
SGD 268.00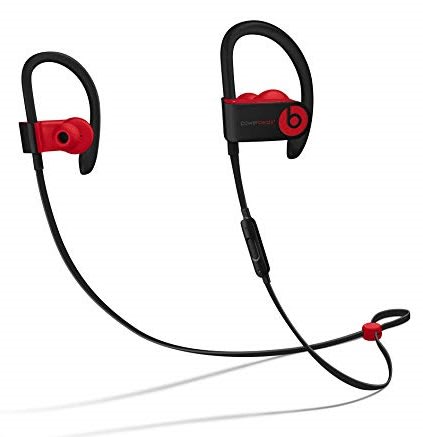 add_circle
Water and sweat resistant
add_circle
Has ear hook for secure fit
Are you an athlete, one who loves extreme sports? If you are, the best wireless earphone for you is the Beats Powerbeats 3 Defiant. Unlike most earphones that only provides a small lock, this one provides an ear hook.
Whether you jump, run, or spin in midair, this pair of earbuds won't fall off. Other than its secure hook, you'll also enjoy its 5-minute quick charge that provides two hours of playtime. It sounds decent, it's durable, and it's water and sweat resistant. You're quite unstable when wearing the Beats Powerbeats 3 Defiant.
---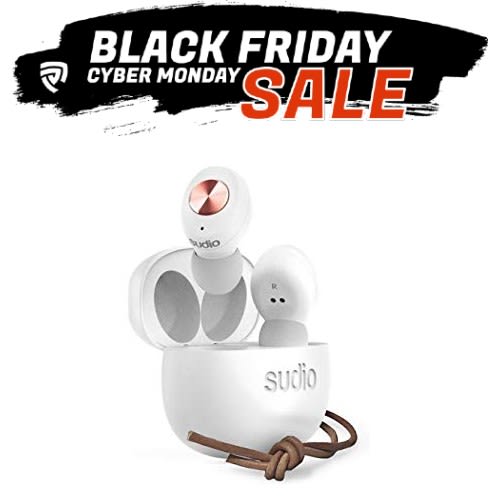 Sudio ​Nivå True Wireless Earphones
SGD 35.55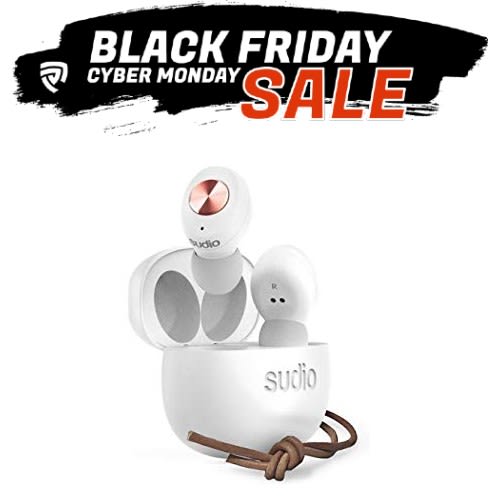 add_circle
Reasonable price
add_circle
Comfortable fit
remove_circle
Treble can overpower the low ends
Last on our list is for women who love fashion, the Sudio Nivå True Wireless Earphones. This product has style, and it blends with almost any attire you wish to wear. It has a white, glossy exterior with a subtle touch of pink.
Aside from its aesthetics, it provides a 3.5-hour playtime. Its case also has enough power to recharge the earphone four times. In total, you'll enjoy around 18 hours of audio output in one go.
---
---
How to Choose the Best Wireless Earphones for You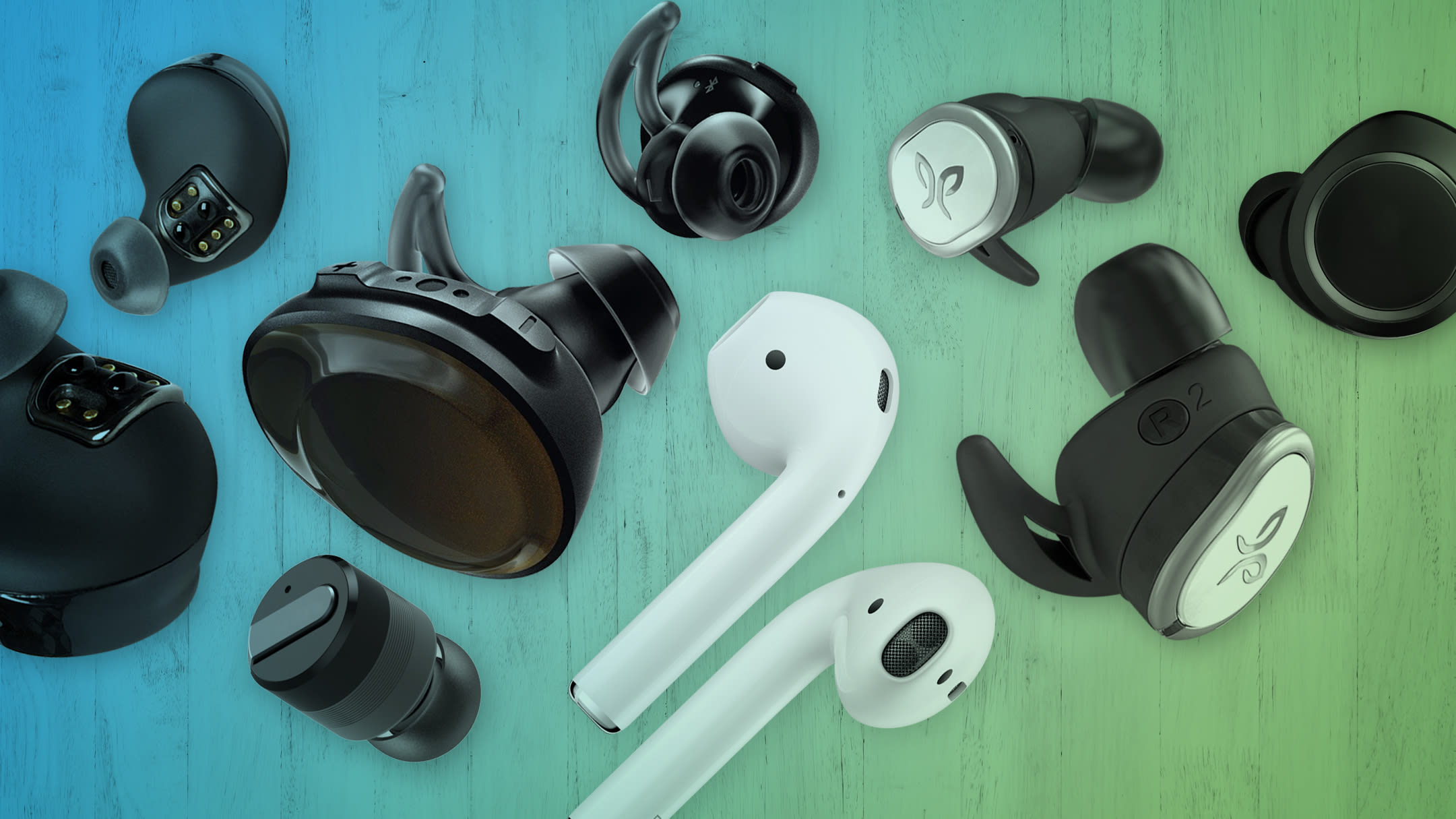 Wireless earphones come in all shapes and sizes. They have their features, sound differences, and specs. There's no such thing as the perfect product. However, there's one that will give you the best experience according to your needs. Here are a few factors to check to make sure you get the best one for you.
Sound Quality
The first thing you want to consider above all else is the sound quality. Our review has provided you how great their lows, mids, and highs are. However, some of you might not be that strict, and this factor may only apply for pure audiophiles. Choose an earphone that suits your taste – boosted bass or just balance and clarity.
Battery Life
After sound quality, you have to consider battery life. This factor depends purely on how long you'll be using them. In most cases, wireless earphones should provide more than three hours of juice and has a quick-charge feature. If you need an earphone for your workout, there's no need to get an earphone that can go beyond seven hours on a single charge. An earphone with longer battery life tends to be more expensive and is best suited for people who use it for business calls who work long hours in the office.
True Wireless or Not
Another thing you have to think about is if you want to buy a true-wireless earphone, which just means it has absolutely no wires. In most cases, wireless earphones have wires that connect each earbud together. Both have their pros and cons – true-wireless are easier to lose and have less battery life than traditional wireless earphones.
---
Conclusion
Wireless earphones are becoming the new norm as traditional earbuds are such a problem to store and bring around. They're now also priced almost the same as wired earphones, so it's best to opt for these earphones than wired ones as they're compatible with any up-to-date device and are more convenient and comfortable.
Disclaimer: The pricing shown is just a good indication of how much these products are worth. The prices could change based on the e-commerce promotions that are going on. If some of the products are not available, do email us at [email protected] Thank you!