Logitech has been around for more than three decades, and they've always provided everyone with high-quality tech products through the years. From speakers, keyboards, and headsets to webcams, smartphone accessories, and, of course, mice – they have it all. And what makes them even better than other brands is that they opt for versatility.
Logitech makes products for everyone. They're not just focused on providing a mouse for certain individuals such as gamers only; they diversify by targeting professionals, too. Plus, they have a wide range of prices to make sure no matter what budget you have, there's always one for you.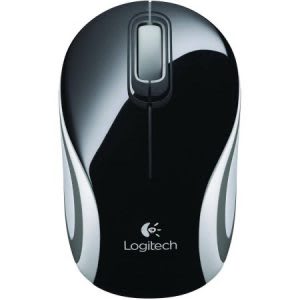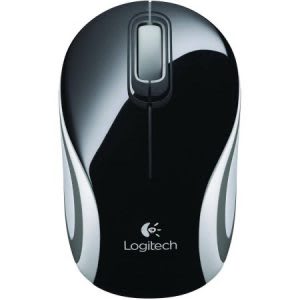 First on our list is the cheapest mouse you can get from Logitech, the M187. But don't let its price fool you. It's still made out of quality plastic, making it reliable and durable. But, being honest here, this mouse is typical at best; it is wireless and compact though.
Ideally, you want to purchase this mouse if you're on an extremely tight budget or you need a super portable mouse momentarily. This mouse can fit directly into your pocket with ease. Plus, it's lightweight, so you won't even feel it's there when carrying it.
We recommend this mouse for tech students who need to bring their laptops with them and desire to use a mouse instead of a touchpad. It also works best for people who want to go on a vacation and need to bring their portable computer with them, too.
---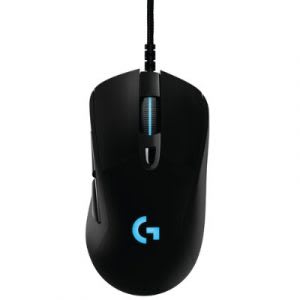 Logitech G403 Prodigy
SGD 79.00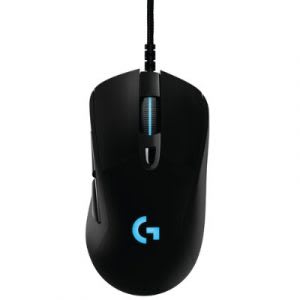 Next mouse we recommend is the Logitech G403 Prodigy, and it's the one most typical gamers need in their life. We deemed this the best one for casual gaming due to two factors: price and performance.
The G403 is reasonably priced at almost SGD 80.00 while still providing almost zero latency. It also has a detachable ten-gram weight so you can freely choose what suits you best to enhance your execution and gaming experience.
Aside from the above, you also get to modify this mouse's color and brightness, too. And you have six programmable buttons to execute a more complex task in an easier manner. Overall, it's a mouse that won't let any gamer down.
---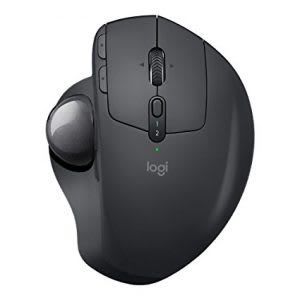 Logitech MX ERGO
SGD 133.9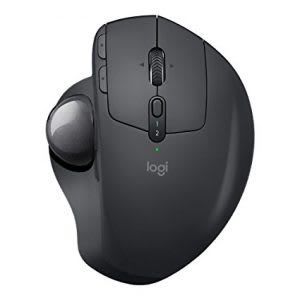 One of the most common problems Mac users have is compatibility. If you have that problem as well with regards to choosing a mouse, fret not as we've got the best one of you, the Logitech MX ERGO.
For starters, this mouse is designed to work wonders with any Apple computer. Plus, it's one of the most ergonomic mice in this list. It uses a trackball to reduce muscular strain up to 20%. And you can also adjust its angle to reduce joint tension.
We strongly recommend this mouse for office workers, wordsmiths, accountants, or people who aren't using their machine for gaming. It will boost your productivity and reduce your stress levels a lot.
---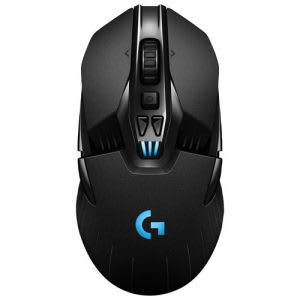 Logitech G900 Chaos Spectrum
SGD 224.10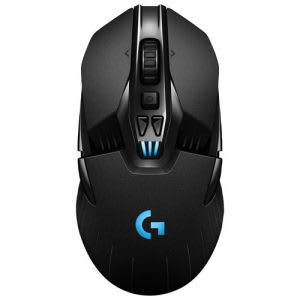 If you want a gaming mouse that's wireless and has all the bells and whistles possible, then the Logitech G900 Chaos Spectrum is for you. Just a quick note though, it's quite expensive, but it's definitely more than worth it.
This mouse, even though capable of being used wirelessly, has a 1ms latency (which is not noticeable at all). It also has 11 programmable buttons. So you can actually ditch the right side of your keyboard as you can put the commands directly to your mouse. And aside from that, it has an ambidextrous design, so no matter which hand you use, you're all good to go.
The G900 performs at its best for up to 36 hours of use. After that, you need to plug it to recharge and continue playing. It also has superb accuracy, and you can set its optical sensor from as low as 200 DPI to as high as 12,000 DPI.
---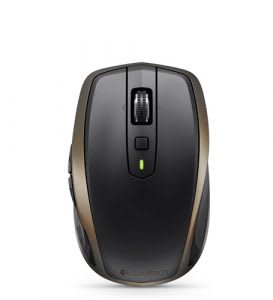 Logitech MX Anywhere 2
SGD 129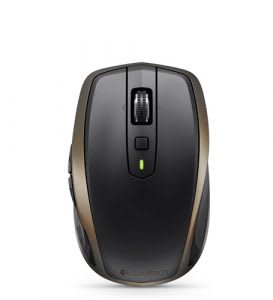 Next mouse from Logitech that we think is the best wireless mouse for general use (both gaming and work) is the MX Anywhere 2. In a nutshell, it feels like home. It's similar to any typical wireless mouse; however, it feels ten times more durable and comfortable.
This mouse works well on Mac and Windows. One of its best features is its quick charge option. Charging the MX Anywhere 2 for only a minute will give you an hour of usage. This mouse will best suit travelers or people who want to bring their own mouse to work.
Overall, the MX Anywhere 2 is versatile and packs a lot of comfort and ease of use. Although it's around SGD 130.00, you're going to have an amazingly productive time using it.
---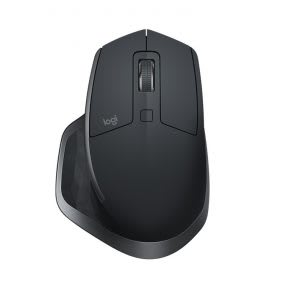 Logitech MX Master 2S
SGD 99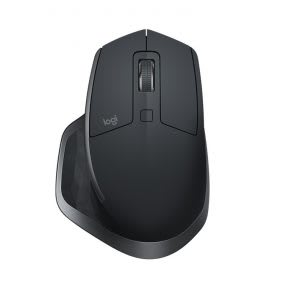 If your sole purpose of buying a mouse is for enhanced productivity, then the Logitech MX Master 2S is for you. First of all, it's one of the most ergonomic mice available. And second of all, it has a horizontal scroll wheel so you can move swiftly through sheets or pages.
Aside from the two mentioned above, you can pair this mouse with up to three devices. So you can swap in just a click of a button, and you don't have to buy multiple mice for each computer you're going to use.
The Logitech MX Master 2S also works with any surface, even glass! So no matter what desk you're using, you don't have to worry about buying a mouse pad. If you want to perform better with graphics or data entry, this mouse is a lifesaver.
---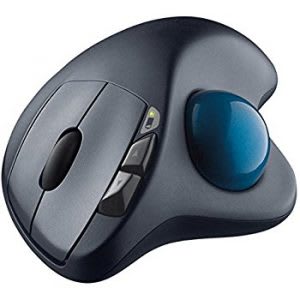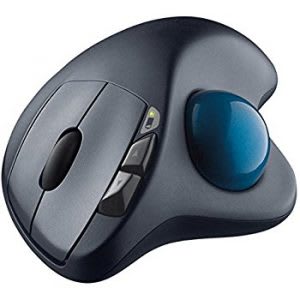 Next one on our list is more of a variation of the previous product, Logitech M570. This time, however, this mouse is for people who prefer to use a trackball. Although you're very limited in its usage as trackball mice never work well with gaming, you do get to become more productive.
What we like most about the M570 is the convenience. It only has five basic buttons, and its trackball is easy to remove and clean. Furthermore, it is wireless, so you can just place it wherever you want and still do your work.
---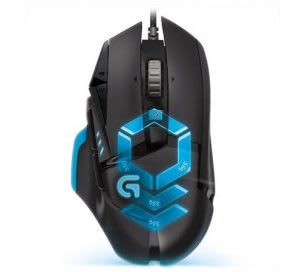 Logitech G502 Proteus Spectrum
SGD 129.00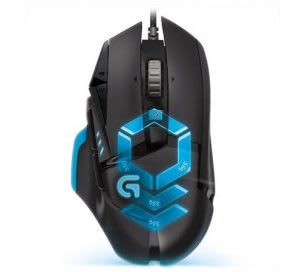 Last on our list is what we consider the best mouse for professional gaming, the Logitech G502 Proteus Spectrum. First things first, it's not a wireless mouse, but that's an advantage as it eliminates any chance of sudden lags or disconnections.
The G502 comes with five 3.6g weights so you can fully customize the mouse's total weight. It also uses Logitech G Delta Zero™ optical sensor technology. This tech reduces sudden accelerations or unwanted deceleration, making the cursor stable throughout the entire gaming session. Furthermore, you can adjust its DPI in real time by just clicking the DPI adjustment buttons.
This mouse is a professional gamer's true friend. It's used by most e-sports teams that are competitive from FPS to MOBA games. And the best thing about the Logitech G502 is its price; it's just right and a worth-it investment.
---
Disclaimer: The pricing shown is just a good indication of how much these products are worth. The prices could change based on the e-commerce promotions that are going on. If some of the products are not available, do email us at [email protected] Thank you!