To be honest, virtual reality (VR) is old technology. It's been around since the late '90s. However, it wasn't at all appealing or getting a lot of traction back in the day. But now, it's a new story as people are going bananas just to experience it. That's because bigger companies are getting dead serious about making VR the next best thing. Like, who wouldn't want to play video games or enjoy virtual rides where it feels like you are physically in it, right?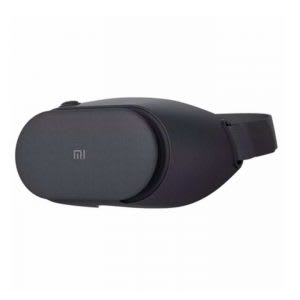 Xiaomi VR Box Play 2
SGD 36.00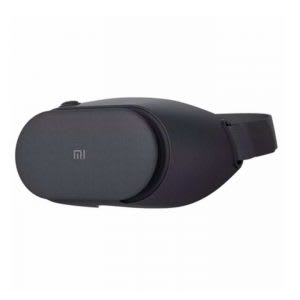 First on our list is the Xiaomi VR Box Play 2, which is also the cheapest of the headsets. Although it's super affordable, it's still made out of quality materials like its exterior Woolenex cloth (making it lighter than its previous model).
This headset is compatible with almost any type of smartphone that has a screen size of 4.7 to 5.7 inches. However, the phone holder isn't that secure in our opinion. A lock feature would have made it more reliable. But since it doesn't have one, you should use lighter phones or avoid moving rashly.
Overall, it's a starter VR headset that's lightweight, easy to operate, comfortable to wear, and cheap. With regards to making sure your phone won't slip, as long as you're cautious with your movement, everything is going to be A-OK.
---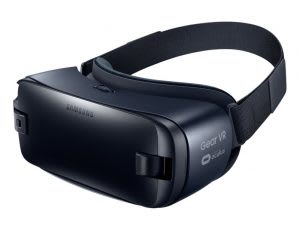 Samsung Gear VR Oculus
SGD 58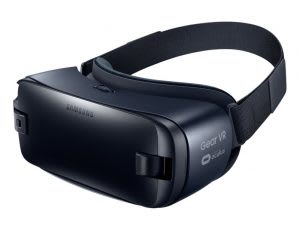 Next on our list has a better overall build quality than the first one (a bit heavier though), the Samsung Gear VR Oculus. The only problem is its limitation to Samsung phones. But with regards to VR headsets that need to connect to a smartphone, the Gear VR Oculus is the best.
First things first, you can't compare this VR headset to the top guns in the industry – which will be featured later on this list. It's more for casual to intermediate VR gaming experience. There's no location tracking and the only controllers you can use are typical Bluetooth D-pads. Still, it's an upgrade! A game that is as simple as Minecraft will be much more enjoyable with this headset – guaranteed.
Other than the ones mentioned above, you'll also appreciate its 101-degree field of view, accurate accelerometer, gyro sensor, and proximity sensor. It's reasonably priced, and it's durable. Again, the only concern is that you need to have a Samsung device, but if you have one, then this is the best bang for your buck.
---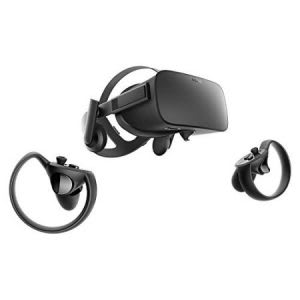 Oculus Rift + Touch Virtual Reality System
SGD 940.72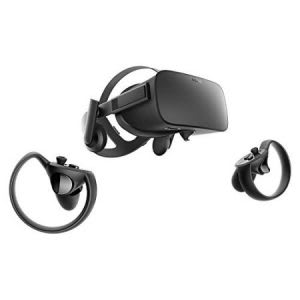 When it comes to PC gaming, we have to decide that this VR headset, the Oculus Rift, is the overall champion. It's expensive but is less than around SGD 150.00 compared to HTC Vive, which gives it the upper hand right away.
For starters, it's the only headset here that actually has built-in headphones. This feature makes it extensively more comfortable to wear as you don't need to use external earphones on top of it. It's also well-balanced and the controllers are super ergonomic. The best way to describe this VR is like comparing it to one's home – you feel at ease.
Furthermore, you'll rarely experience that it won't be compatible with a PC game you want to try (as long as the game is meant for VR and your rig is up to it). It has great sensors, outstanding field of view, and a controller that will make you a pro almost instantly.
---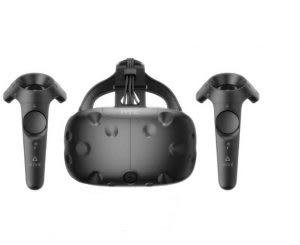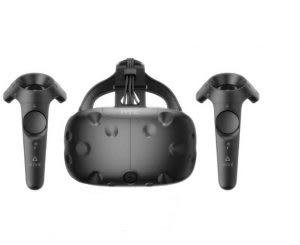 If you want the current top dog in the VR world, you should go for the HTC Vive. In a nutshell, imagine playing Wii but you're really "in" the game. Although it requires quite a large room area to use, it will provide you a truly different experience as it can accurately track your movement, where you're facing, and the actions you do.
Aside from that, the visuals it provides are the best you can avail at the moment. To be honest, almost all VRs are a bit grainy to some extent. But with the Vive, it is crystal clear HD. You will also enjoy its wireless controllers that are very different from what most controllers feel like. It may seem uncomfortable at first, but you'll get used to it and enjoy a completely different tool.
The only downside is the price; it's around SGD 1000.00 with a few features that could have been added to it like built-in headphones. Also, it's the bulkiest headset, too, with quite a forward weight. Nonetheless, if you only care about performance and the virtual reality experience, you won't regret buying the HTC Vive.
---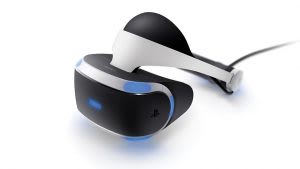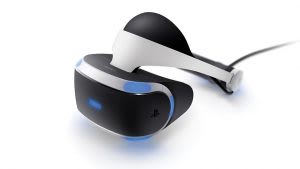 If you have a PS4, and you want a VR headset for it, you're stuck with only one option - the PlayStation VR. But there's no need to worry as it has one of the best visuals on the list, similar to HTC Vive. The only problem is that you're very limited to using it for PS4 console only.
When it comes to aesthetics, nothing can beat this headset at the moment. You just have to love its super-futuristic design with shades of black, white, and blue. But the main reason you'd want this VR is to can enjoy the variety of games in PS4 in a new perspective.
Most of the games in PS4, although not designed for virtual reality, have a VR feature that gives you a sneak peek of what the developers are doing (possibly even patching the game with a full VR version). There are hundreds of PS4 games that run in virtual reality, but it's quite amazing to see high-end games with extra mini-game for virtual reality. It makes buying the headset even more worth it.
---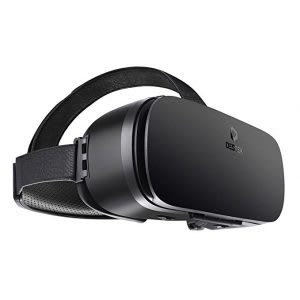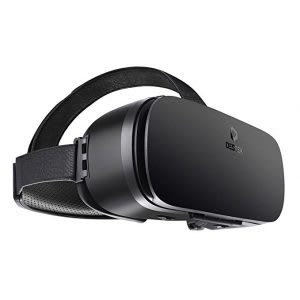 If you own an iPhone and you're a huge fan of it, then the best headset for you is the DESTEK V4 VR. It's the only virtual reality gear that supports the latest iPhone X. Also, it looks classy and expensive, which matches perfectly well with your iPhone.
It has a three-belt head strap, making it comfortable and secure to wear. Plus, the strap material is made from breathable leather and fabric, so you're not going to sweat even after hours of usage. The only problem with this headset is the lens fog up when you're wearing it in a humid location. But with the AC turned on, you're sure to have a smooth virtual reality experience.
---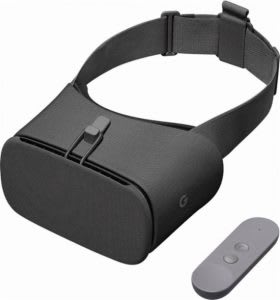 Google Daydream View
SGD 289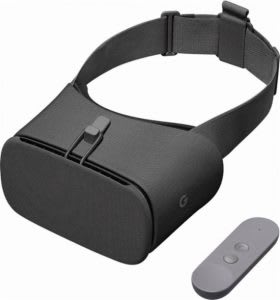 Last on our list is a straightforward upgrade of the Xiaomi VR Box Play 2, the Google Daydream View. Aside from being robust, it also has a phone lock so you won't accidentally slip your device even when you're jumping up and down while wearing this VR.
Aside from being more secure, it can take on 6 to 6.5-inch phones, giving you a wider field of view. It's also lightweight and you can bring it with you almost anywhere without a problem. The only thing that might make you consider a different VR headset is its price. Nonetheless, it's going give you a solid virtual reality experience.
---
Disclaimer: The pricing shown is just a good indication of how much these products are worth. The prices could change based on the e-commerce promotions that are going on. If some of the products are not available, do email us at [email protected] Thank you!