Headphones are quite a thing. They allow you to listen to your favorite song, hear a loved one's voice, and enjoy movies on a whole new level. In a few words, it's a device that everyone can appreciate.
With so many products available online, however, it can be quite a nuisance to determine which suits you best. No worries though, let us cut the research for you by giving you our top eight headphones this 2017.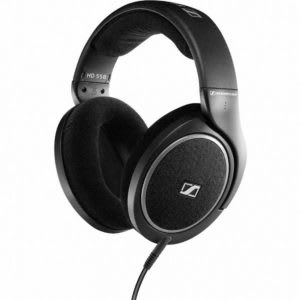 Sennheiser HD 558
SGD 178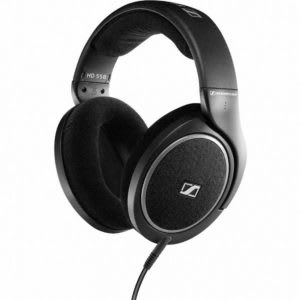 Comfort is one of the few things people care about when purchasing a pair of headphones. What good will listening to high-quality sounds do if you're going to be in pain?
The Sennheiser HD 558 is, without question, one of the most comfortable headphones available in the market. Thanks to its premium velour cushions, your ears won't touch any solid parts of the can. They're also very soft, and they actually breathe, keeping your ears cool and sweat-free.
It produces a crisp sound that can hit all high, mid, and low frequencies. The only thing about it that might make other people want to avoid it is its leakage. So you can't bring it to work or the library as everyone around you will hear what music you're playing.
---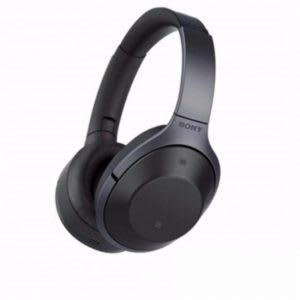 Sony MDR-1000X
SGD 499.00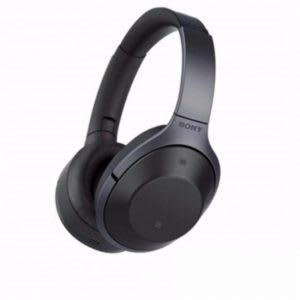 When it comes to noise-canceling headsets, nothing can surpass the Sony MDR-1000X. It's impeccable at stopping environmental rackets. This pair of cans will shut the entire world for you so you can enjoy your music.
It looks classy and minimalistic – in a word, modern. Furthermore, it has a smart swipe-and-tap feature on the earpad that allows you to control your music player. So with just a couple of touches on the gesture panel, you're able to pause, skip, adjust volume, and play the tracks you want.
What makes it even better is that it has an "Ambient Sound" mode that allows you to hear your surroundings. What's so great with that? It's a mode that will block all other sounds except for the human voice. So you can have conversations with friends while wearing the MDR-1000X or know whenever someone wants to talk to you.
More: Enjoy the Best Quality Sound with these 8 Sony Headphones
---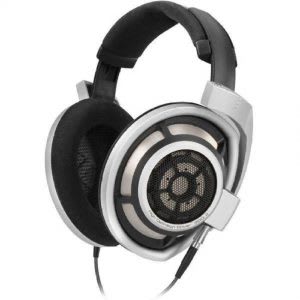 Sennheiser HD 800
SGD 1330.00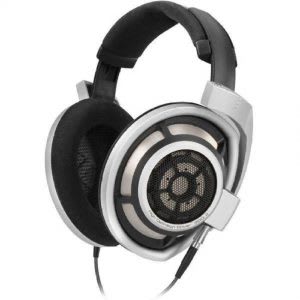 If you're serious – dead serious – about music production, the Sennheiser HD 800 is the best there is. Quite frankly, it's over-the-top expensive. But it compensates by providing incredibly clear, accurate sounds. And it's light and super comfortable when worn, so wearing it all day will never be an issue.
A few things to clear though, it's not meant to be used outdoors. It's an indoor tool to precisely hear what you've recorded in the studio. The HD 800 is also an open-back headphone, which means it intentionally leaks sound. This leakage allows it to produce a full-sized-speaker-like sound that's essential when producing music.
Overall, it's professional grade and, without a doubt, valuable to anyone who wants to produce top-notch music or soundtracks.
---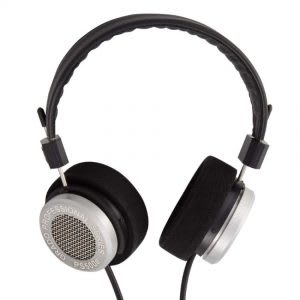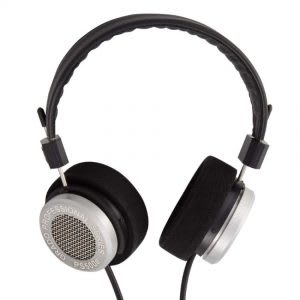 If making music isn't quite your taste, but you're into videos, this majestic pair of headphones is our top pick for you.
To start, unlike music where you're more into the feel and tune of it, videos are different. Films require sounds that make what you watch become more believable. Hence, you're more into minute details such as hearing the exact clatter produced by an object that has hit the floor.
The Grado PS500e has terrific frequency ranges – 20 Hz to 16 kHz. This precision allows you to edit your videos better and choose which of the sounds should be emphasized or taken out. It's comfortable to wear and easy to use. The only thing that is quite annoying about it is that its foams are prone to moisture. So if you're working in a hot room, it can be a problem.
---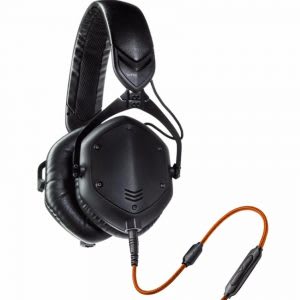 V-MODA Crossfade M-100
SGD 339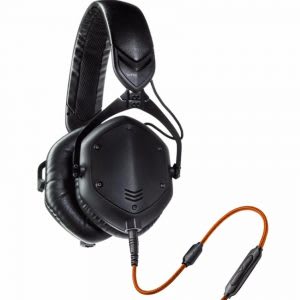 Disc jockeys are always on the go, drowned with crowd noise, and still needs to choose the best track for the night. It's quite a job, right? For that reason, they need a pair of cans that are super heavy-duty yet easy on the ears and sound crystal clear. And nothing can beat the Crossfade M100 by V-MODA when it comes to those attributes.
At a glance, you can instantly tell that the M-100 is well-built. The company even boasts that its headband can be turned, twisted, and bent a million times before any sign of damage appears. It's also foldable, making it compact and easy to carry.
DJs and audiophiles love the M-100 for its overall balance. It's comfy for hours of use, resilient enough for travels and frequent wear-and-remove sessions, and it's reasonably priced. Granted it's not cheap, but it's worth the money.
More: These 6 Wireless Headphones Will Bring Out the Audiophile Within
---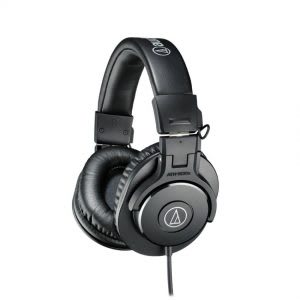 Audio-Technica ATH-M30x
SGD 98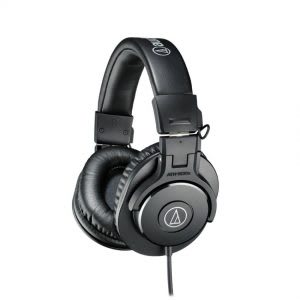 If you only need headphones for watching movies or listening to music in the comfort of your home, we strongly recommend the ATH-M30x.
First and foremost, it's made out of good-quality materials – it feels professional grade. It has decent sound quality output and is very comfortable. You can watch an entire movie without experiencing any ear fatigue.
It has a three-meter wire, which is good enough when plugging it directly into your TV. But what makes it deserve a spot on this list is its price and practicality of use. Although it's not exceptional, it's ideal enough for the average consumer who just wants to enjoy a film or two.
---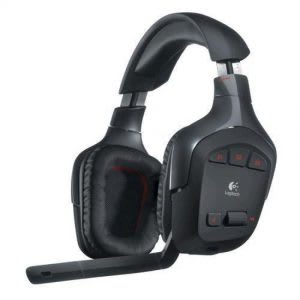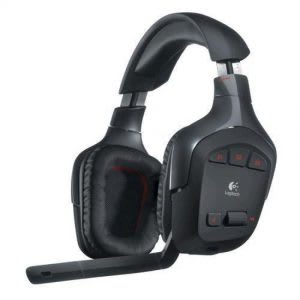 The G930 is a wireless gaming headset that uses a USB adapter. Since it is wireless, your gaming sessions will be more convenient as no wires are swinging around your sides. It has 10 hours of battery life once fully charged.
Another feature that makes it outshine other gaming headsets is its simple and convenient earpad controls. You can pause, adjust volume, and has three programmable keys to suit whatever else you need.
This headset's microphone is also remarkably clear, which is vital when it comes to team communication. The only thing about it that might turn you off is it slightly lacks bass.
---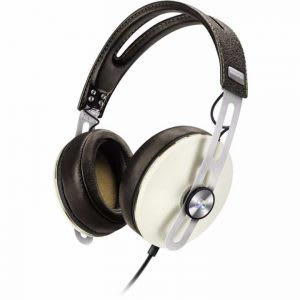 Sennheiser Momentum 2.0
SGD 299.99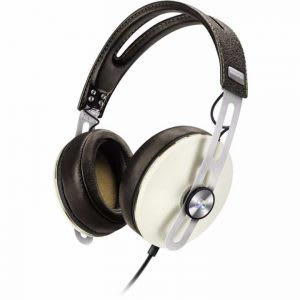 Last but not least on our list still comes from Sennheiser, the Momentum 2.0. It's a classy, professional-looking headphone that seems to be made to match ties and corporate attires. That's all thanks to its materials, which are premium leather and high-quality metal.
The momentum 2.0 is your go-to when it comes to phone calls and online meetings for work. It's super comfortable and has a clear in-line microphone. It isolates the sound very well, too, making you hear every word uttered by your colleagues or clients.
Lastly, its ear cushions are similar to HD 558, which is breathable. The only difference is that it's made out of leather. So it's more of an upgrade as it is sweat and water resistant – keeping your professional poise undisturbed.
---
Disclaimer: The pricing shown is just a good indication of how much these products are worth. The prices could change based on the e-commerce promotions that are going on. If some of the products are not available, do email us at [email protected] Thank you!