Are there people on Earth who don't own a phone? Well, there might be a few, but almost everyone has one – some even have two or three. But no matter how technologically advanced we are, we still can't create a phone that doesn't run out of juice. Luckily, we do have power banks that can charge them quickly and are convenient to carry around. Here are 10 power banks to help you with your purchase decision.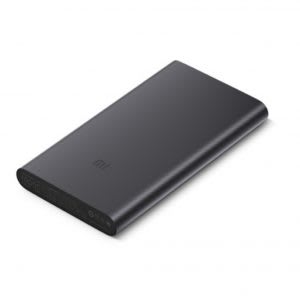 Xiaomi Mi Power Bank 2
SGD 19.7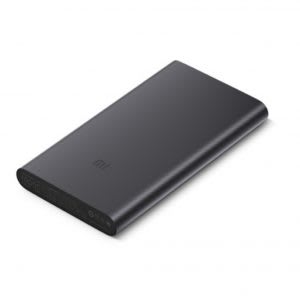 First on our list has a relatively decent amount of juice, 10,000 mAh, the Mi Power Bank 2 from Xiaomi. It can fully charge both Android and iOS phones more than twice. It's slim, has a straightforward design, and it's lightweight at less than 200 grams.
Why do consider it to be the best 10,000 mAh (milli-Ampere-hours) power bank? Well, it's the only one you can get at about SGD 20.00 that doesn't compromise quality. Although it won't charge your phone as quickly as other brands, it does get the job done without fail. It's also durable enough to survive two years of consistent use and takes just about three hours to charge itself completely.
---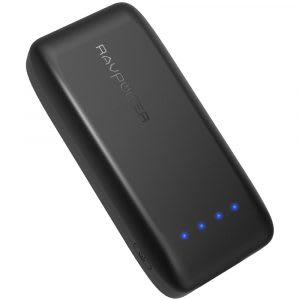 RAVPower 6700mAh
SGD 29.95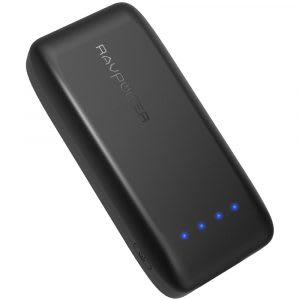 If you're into all things small, then you're going to love the RAVPower 6700mAh. From the name itself, it only has 6,700 mAh, which can only charge most phones once or twice. Nonetheless, it works, making it not only an item worth bragging about its appearance and design but also for its functionality.
This power bank is about the same size as half a Snickers chocolate bar - palm-sized is its best description. It's small enough to be kept in your pockets but reliable enough to keep your phone from dying throughout the day.
---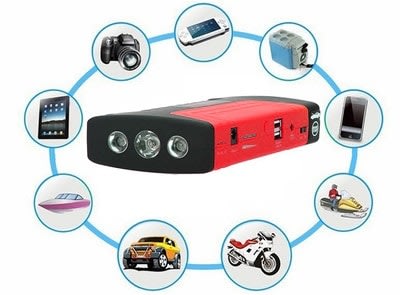 Multifunction Power Bank
SGD 99.9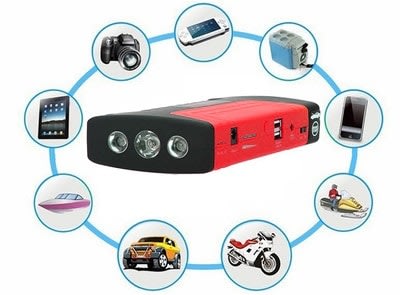 Next one on our list is a charging device that can do a bit of everything, the Multifunction Power Bank. You can use it to charge your mobile device and has a 20,000mAh capacity, and if you add an extra SGD 50.00, you get to enjoy its 50,800mAh version.
This power bank can charge just about anything. It can even jumpstart small vehicles such as motorcycles and cars. Of course, you can use it on other electronics as well such as DSLR cameras and the likes.
---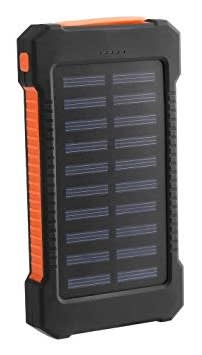 30,000mAh Waterproof Solar Power Bank
SGD 36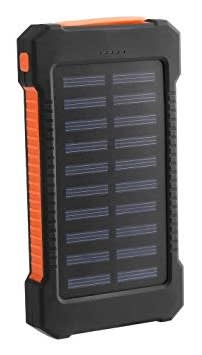 If you love camping, there's a huge chance that you're going to bring your phone with you. And if that's the case, you'll need something to charge it, too. Luckily, there's no better power bank that can do that for you than this 30,000mAh Waterproof Solar Power Bank.
First of all, it theoretically has unlimited energy since the sun always shines. As long as there is sunlight to where you're going, you can charge this power bank and in return keep your phone alive for the duration of your adventure. It's waterproof and shockproof, so no matter how tough the environment, it won't let you down.
---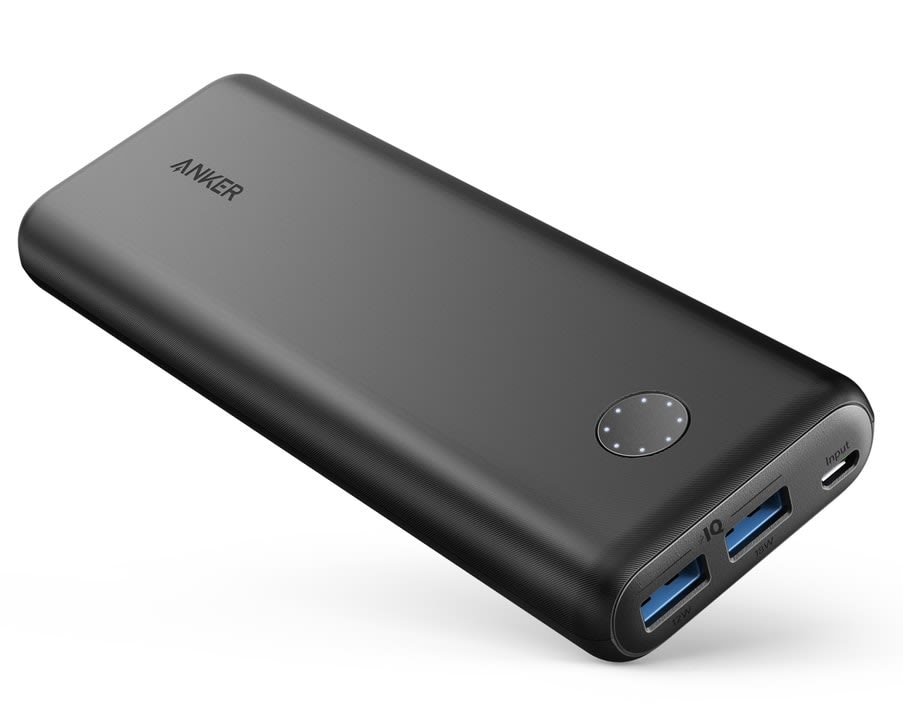 Anker PowerCore II
SGD 79.9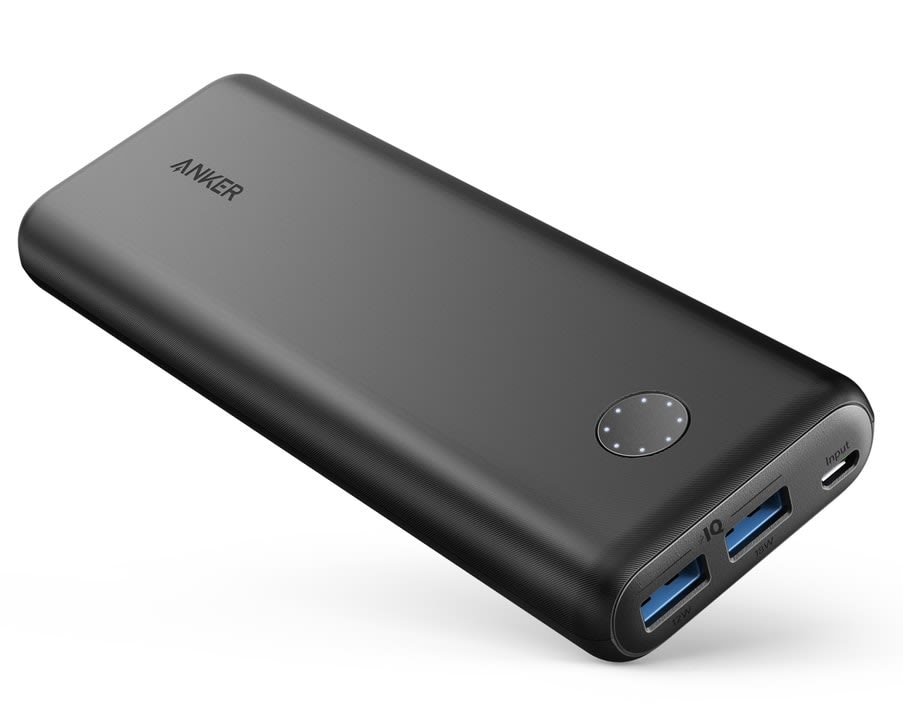 The first thing you need to know about iPhones is it's an incredibly powerful device, in terms of processing data and running apps. It's smooth all day long, but it also drains power faster than Android phones. Don't worry though because here's the perfect solution, the Anker PowerCore II.
This power bank can fully charge an "iPhone 8" six times, and it does that in less than a couple of hours. It's the perfect companion for iPhone users who travel a lot and don't want to consistently charge the power bank itself. Although it's quite heavier than most of the products on this list, it compensates for its charging power and durability.
---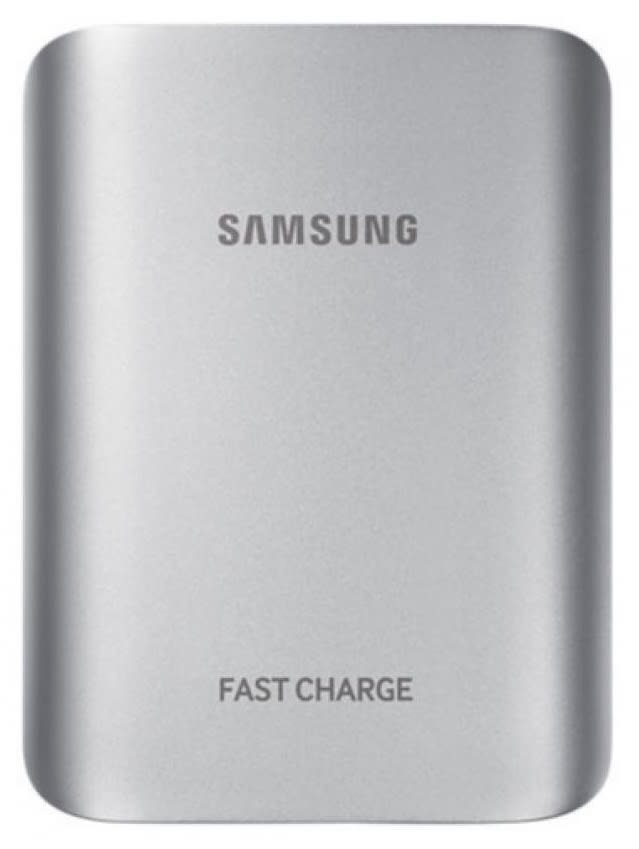 Samsung Fast Charge
SGD 98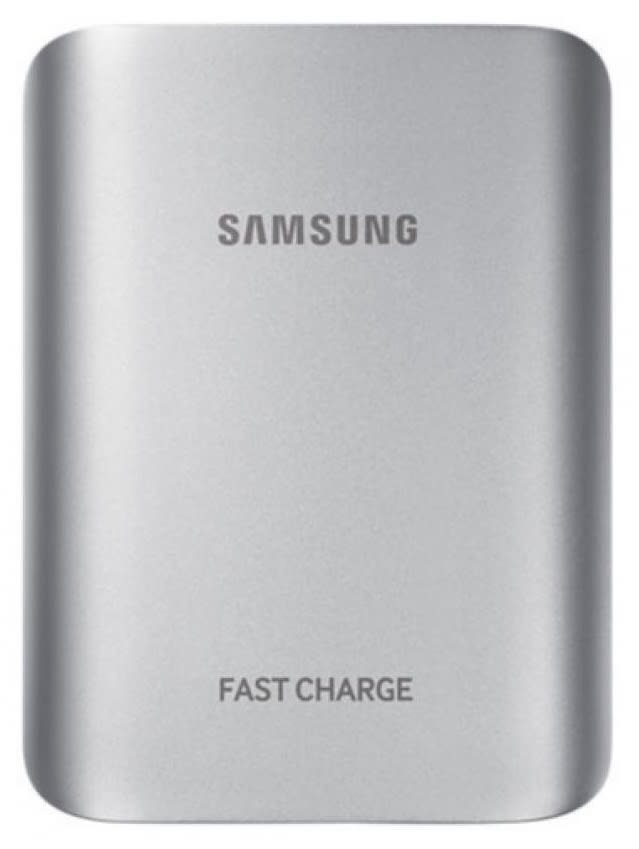 If you're the type who's always in a hurry, probably a person who owns a business, then it's reasonable for you to ask for all things fast. Fortunately, there's a power bank that can charge phones at 50% power in just half an hour. Although it's quite pricey, it's more than worth it, and that's the Samsung Fast Charge.
From the name itself, it can fully charge a phone in only an hour or two, which is twice or thrice faster than most power banks today. It's also safe and easy to use. There are only two flaws though; it's quite bulky and only has a capacity of 10,200 mAh, which shouldn't be the case for its price. Nonetheless, it's reliable, lightning fast, and won't let you down.
---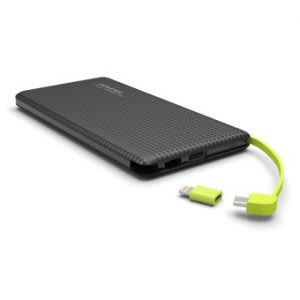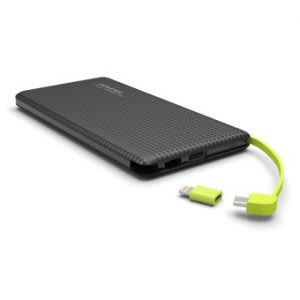 Some people are addicted to slim things. Who can blame them? The slimmer an item is, the more fascinating and eye-catching it becomes – just look at how phones evolved. And that's the same case with power banks. If you want a super thin power bank, there's nothing that can currently beat the Pineng PN951.
This power bank is only 12 millimeters thick, 2 millimeters thinner than the first product. Although it has the same 10,000 mAh capacity as Mi Power Bank 2, it's not the best one when it comes to that category as it charges quite slower and has a more fragile build. But if we're going to talk about aesthetics, you have to admire the Pineng PN951.
---
AUKEY Power Bank 30000mAh
SGD 51.5
Sometimes, you buy things that are going to be enjoyed by the entire family or your closest friends. And this next power bank is one of those things, the AUKEY Power Bank 30000mAh. On this list, it has the highest capacity, 30,000 mAh, which is capable of fully charging an iPhone 8 nine times without fail. That energy should help you survive a week in the wild.
It can charge two phones fairly quick. And it has a USB Type-C adapter, supporting an even faster charging for devices with that technology. This power bank can even charge small laptops and portable gaming consoles, too. The only issue is its weight; it weighs around 550 grams, which is super heavy for a power bank. It's not your best choice if you're the only person using it, but it will work wonders when you're with a group.
---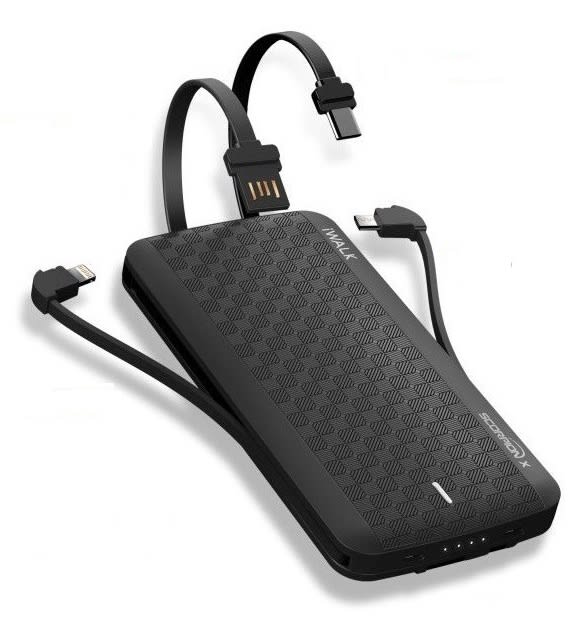 IWalk Scorpion X
SGD 68.9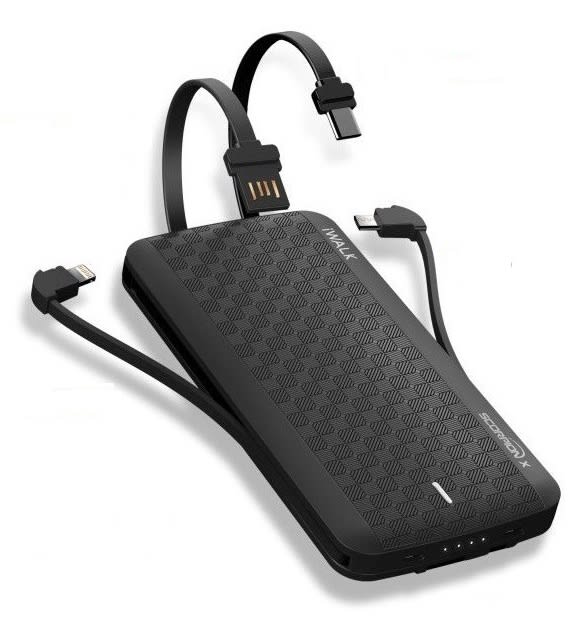 If you want a power bank that's near-perfectly balanced, then the IWalk Scorpion X is for you. At such capacity, it's able to charge your phone about five times. That's more than enough for long travels and to share it with friends throughout the day. You can also charge your other devices as well.
This power bank is reasonably priced, durable, simple to use, and can charge four unique devices at once, thanks to its multiple built-in cables. It's practical and will provide you years of satisfaction due to its build quality and balance.
---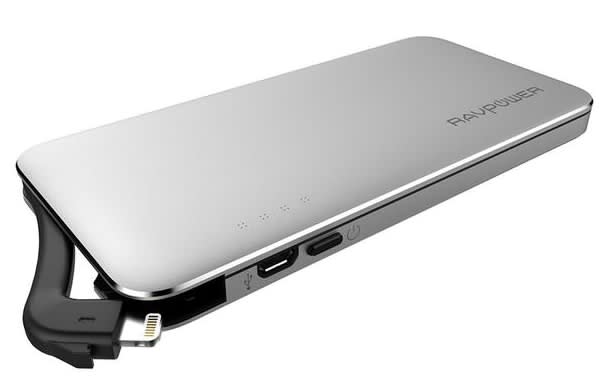 RAVPower 5000mAh
SGD 95.95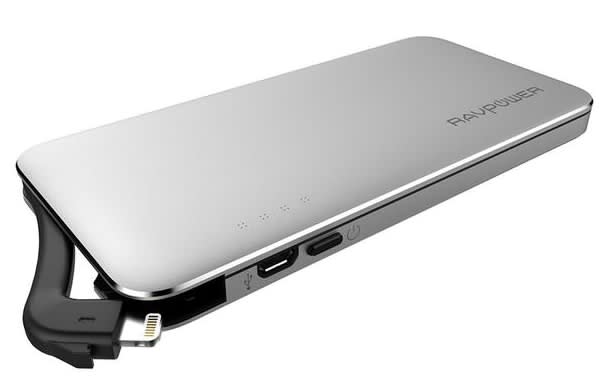 The last power bank on our list is the RAVPower 5000mAh. It's small and only has a 5,000mAh capacity. But what makes it special is its 64GB flash drive storage that comes in handy when storing data while on the go. Moreover, it even has a built-in SD card reader that comes in super handy.
It's ideal for tech dudes who are always about transferring data from one device to the other. Although it is quite expensive for its low-capacity, it does have that extra feature that you just can't ignore.
---
---
How to Choose a Power Bank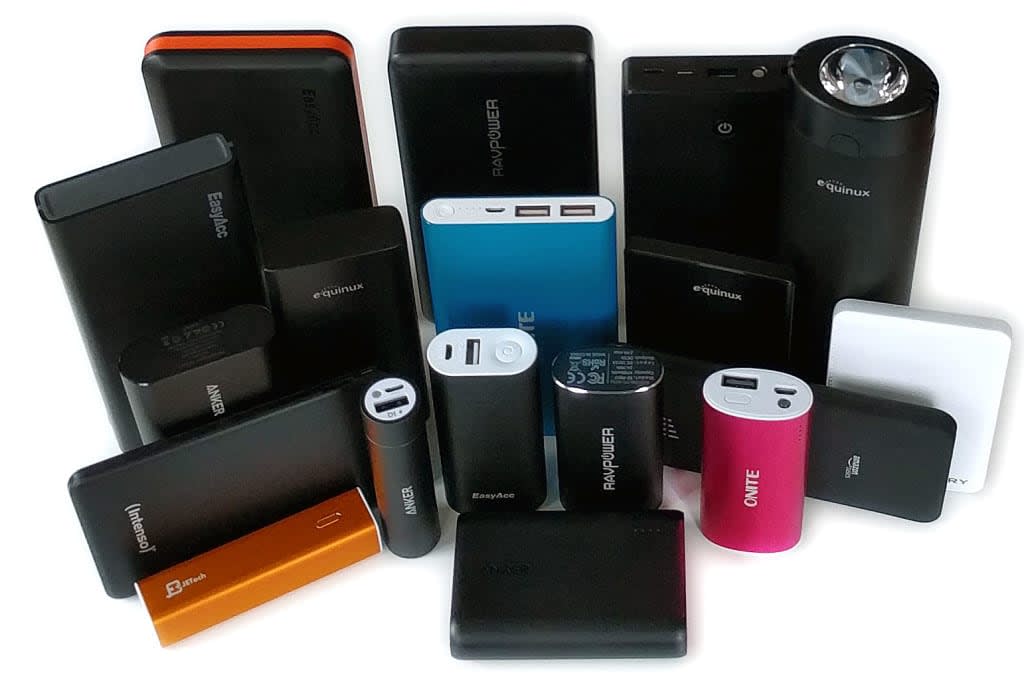 When it comes to choosing power banks, it's not that much of a challenge. All of them have the same core purpose, and that is to charge your mobile device. But with so many options and extra features, it can be quite troublesome. Fret not; we have a few key factors to help you choose what's best for you.
Capacity
For starters, each power bank has its own energy output. The product that will help you best depends on your personal needs. If you have a lot of phones or other electronics that require charging, then you should opt for a power bank that has more than 8,000 mAh. But if you just have one smartphone, then there's no need for you to purchase a power bank that has a high energy capacity.
Size and Weight
Another thing that you need to think about is the size and weight of the power bank. It's pretty clear that the bigger the capacity, the bigger it's going to be. However, there's quite an exception. There are powerbanks that are loaded with high energy output but are still slim. The only problem with such devices is that it's more expensive.
Miscellaneous Features
When it comes to miscellaneous features, you should think about them as non-essentials or freebies. There are power banks on that act as a flashlight or can charge three phones at a time. It may be handy for some people but surely not for everyone. If you think it's a must-have for your situation, then it's a win-win deal. Take note that the more extra features, the pricier it will be.
---
Conclusion
Power banks are your phones best friend, and they're quite the necessity nowadays. Going out at any given day can be full of surprises. There are even days where you simply forgot to charge your phone; to avoid such a scenario that leads you to drive back home and ruin your schedule, get a power bank.
Disclaimer: The pricing shown is just a good indication of how much these products are worth. The prices could change based on the e-commerce promotions that are going on. If some of the products are not available, do email us at [email protected] Thank you!