Whenever you play video games on a desktop or laptop, one of the most necessary tools is the mouse. We can relentlessly talk about video games, and we'll still end up concluding that a high-quality mouse does provide a better gaming experience.
Think about FPS (first-person shooter) games such as Team Fortress 2, Overwatch, and Counter-Strike. With a mouse that has delay issues, even at one-tenth of a second, a seasoned player can lose accuracy. That's why gaming mice exist to make sure each shot (hit or miss) is due to skills – no more salty excuses.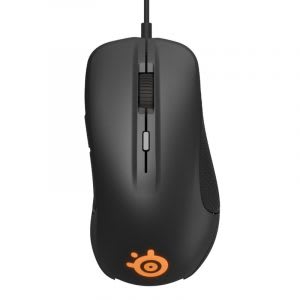 SteelSeries Rival 300
SGD 86.90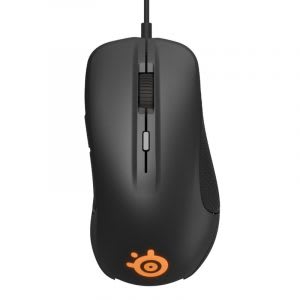 Let's start with a mouse that's very popular with professional FPS gamers, especially on CS GO, the Rival 300. Two successful players are "HEN1" and "tenzki," both of them are three-time major-tier champions.
The mouse at first glance is quite big and heavy. But you can still grasp it comfortably with its rubber-side curves that rest your thumb well. Its buttons are spongy yet provide a slow-squeeze feel. This feature allows you to have better firing/clicking precision that's essential for CS GO.
Overall, it's robust and minimalistic. And it's a fantastic choice for guys with huge hands who prefer palm grip over fingertip or claw grip.
---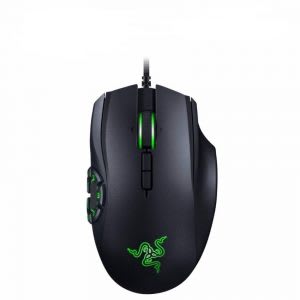 Razer Naga HEX V2
SGD 116.9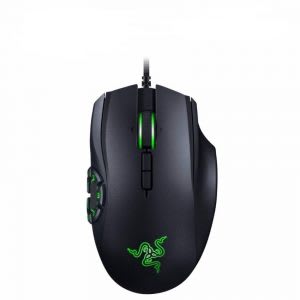 When it comes to multiplayer online battle arena (MOBA) games, a gaming mouse that can provide customizable buttons is incredibly advantageous. Instead of relying on your keyboard for hero skills and inventory usage, why not assign some of it to your mouse.
With the Razer Naga HEX V2, you can bind a lot of essential elements to it with ease. Take "Dota 2" for example, some buff or area-of-effect (AOE) skills such as "Earth Shaker's Enchant Totem" is relatively easier to use when assigned directly to one of HEX V2's seven thumb-wheel buttons.
Furthermore, it boasts a 16,000 DPI (dots per inch) 5G laser sensor. This specification assures gamers that it's accurate enough to point and click precisely to where you want it on the map.
---
More: Keep Your Lappy Cool with the 6 Best Laptop Cooling Pads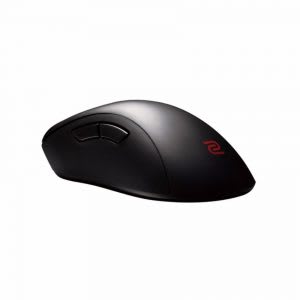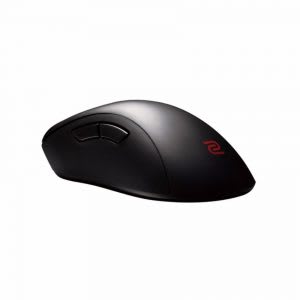 Overwatch is one of those FPS games that feel a bit like a MOBA – due to its hero selection and multiple skill availability. But since you play it on first-person view and a gun to shoot with, it's an FPS. So why choose the Zowie EC2-A on Overwatch and not the Rival 300?
This mouse is more durable and can be used by all three grips (palm, claw, and fingertip). Furthermore, its buttons are soft but easily sensible. And you can adjust its DPI settings into 400, 800, 1600, and 3200. This versatility makes it beneficial in many situations within the game.
Unlike counter-strike and other reality-based shooting games that are more focused on squeezing the buttons for accurate shots, Overwatch does not. The game is more into fast-paced, run-and-jump tactics in close range. It means you're going to move the mouse a lot to get all angles rather than being still. The EC2-A is perfect for this kind of gameplay, thanks to its resilience and balance.
---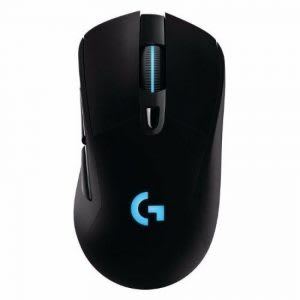 Logitech G403 Prodigy Wireless
SGD 112.00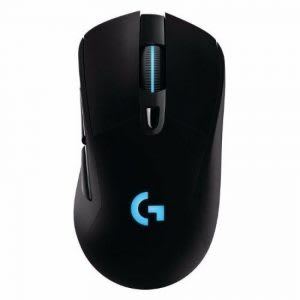 In a nutshell, this mouse will best suit gamers that hate wires and latency. The Logitech G403 is phenomenal as a wireless, medium-sized mouse. It has six programmable buttons, versatile enough for MOBA, MMO, and FPS games.
For a wireless gaming mouse, it has a long battery lifespan (24 hours with lights on; 32 hours when off). And when you run out of battery, you can just plug it into its adapter and will still function at its optimal state. If you hate the strings and love a lighter mouse to play games with that provides full button customization, this mouse is for you.
---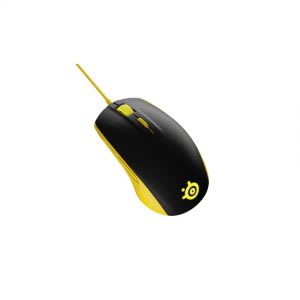 SteelSeries Rival 100
SGD 55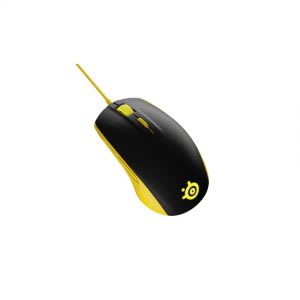 Cheap is not synonymous with low-quality, and the SteelSeries Rival 100 is the epitome of that. Although it's not as flashy looking as the other gaming mice in this list, it still provides competitive functionality.
Even though the Rival 100 is not recommended for tournaments or professional play, it can still provide a better gaming experience. That's all thanks to its six programmable buttons and customizable DPI (similar to EC2-A). Take note, however, that it's quite small and lightweight. These traits might not work well for palm-grip users or guys with huge hands.
In a nutshell, it's worth the money but has a limited range of people who can benefit from it.
---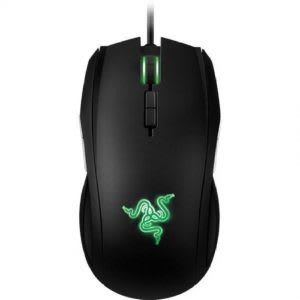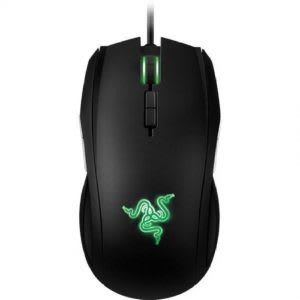 Let's face it; most of the mice manufactured by tech companies are usually for right-handed people. Well, the reason is understandable; there are just more right-handed people. But don't worry as there's also a gaming mouse that can be used by the minority comfortably, the Razer Taipan.
This mouse is a precise gaming tool that uses 4G laser sensors and has a maximum DPI of 8200. It's ambidextrous, which means both hands can use it without any noticeable difference. It's also great for any game genre but excels best at MOBA because of its nine programmable buttons.
Take note though that these buttons are spread around the sides. So it's entirely different from the Naga HEX where the keys are concentrated on the thumb rest.
---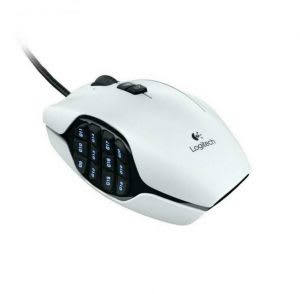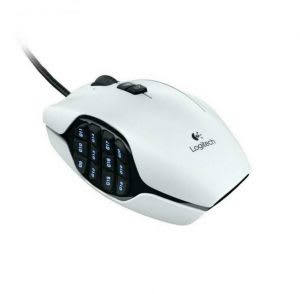 If you think MOBA games have a lot of clickable skills, wait till you played a couple of MMOs. Games like "Dragon Nest" and "Tera Online" have tons of active skills. Believe it or not, playing competitively in both PVP and PVE will consume all the number keys – from the "~" symbol to backspace.
Just imagine how stressful that would be for your left hand. Thank goodness Logitech has provided a 20-button mouse that's fully programmable. This mouse is a solution to a quick skill initiation or multiple weapon swaps.
And to take things to a whole new level, it has a G-Shift button. When you press and hold this key, it will quickly activate your second set of binds. In simpler terms, it's just like having an extra G600. But with different skills assigned to it and can be used in a single hold on the G-Shift button.
---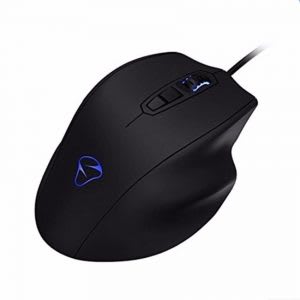 MIONIX NAOS 7000
SGD 149.00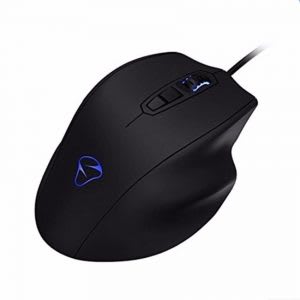 The NAOS 7000 is, hands down, the most versatile and easy-on-the-hand mouse in this list. It's completely rubberized with seven fully programmable buttons. Although it's designed for palm-grip users due to its ring and pinky finger rest, it's still comfortable enough for those who prefer the claw or fingertip grip.
The mouse uses an ADNS 3310 IR-LED sensor for better accuracy and a maximum DPI of 7000. It's one of those mice that you can use for hours and hours of gaming without stressing your hand. Also, each of the buttons is tactile and precise. Overall, it's an excellent gaming mouse that will help you with your grinding and e-sport needs on a professional level.
---
Disclaimer: The pricing shown is just a good indication of how much these products are worth. The prices could change based on the e-commerce promotions that are going on. If some of the products are not available, do email us at [email protected] Thank you!