Cameras are a non-painters paint brush. And as corny as that sounds, it does ring some truth to it. You can capture sceneries, people, and just about anything using it.
We know choosing a camera isn't easy. It takes a lot of time to figure out what type of camera you need, and it takes more time to look for it. But lucky for you, we've got everything covered. We've listed the best cameras for every need to make sure you'll have your purchase decision in only a few minutes.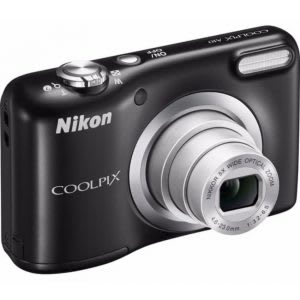 Nikon CoolPix A10
SGD 139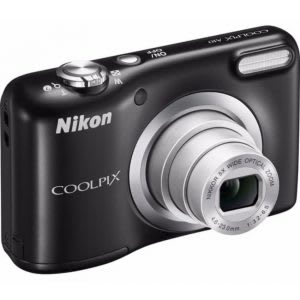 Like most of our reviews, we usually start with the cheapest, and that's the Nikon CoolPix A10. Although it's cheap, it's not substandard. We strongly recommend this one for people who are new to photography. It's also an ideal first camera for kids and teenagers just to give them an introduction.
For starters, it's a decent shooter with a 16.1-megapixel sensor. To remove all the complexity and jargons, it shoots like a 400-dollar phone. However, it needs a lot of fundamentals in photography to get high-quality results.
It's the perfect camera for newbies to learn about lighting, angle, positioning, and all the other basics. For its price, you can't expect excellence. This camera is made out of plastic; a few drops might cause some serious damage to it. And it runs on AA batteries so you can't expect using it for hours.
---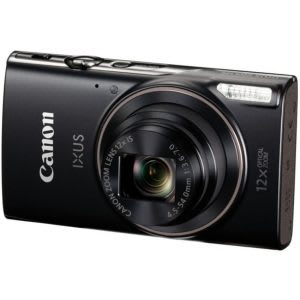 Canon IXUS 285 HS
SGD 299.00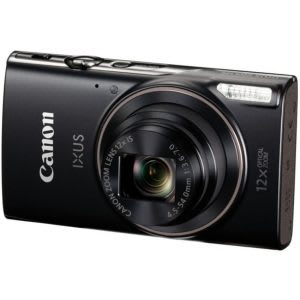 Second on our list is the Canon IXUS 285 HS. It's a compact camera that's easy to use and connect to a computer. Thus, it's a perfect gift for your grandparents. Or it can be the best buy for anyone who doesn't want any complexity when using a camera.
We love how this camera is so effortless when it comes to changing settings and whatnot. Plus, you can manually zoom up to 12x by rotating its shot button's bezel without losing too much quality.
It has a 20.2-megapixel CMOS sensor and a DIGIC 4+ processor. In simpler terms, you get superb shots worth using for web content without editing anything. And it can record full HD 1080p videos. Overall, it's a camera for anyone who loves taking pictures or shooting videos but hates its technicality.
---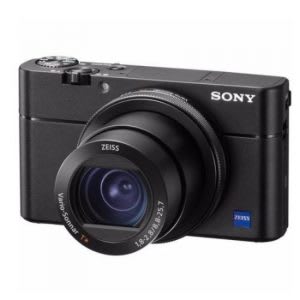 Sony Cyber-Shot RX100 V 21MP Digital Camera
SGD 1499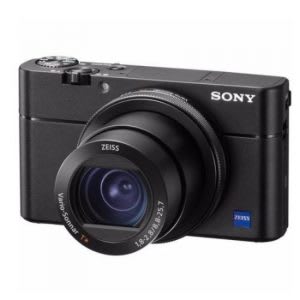 The next camera on our list comes from one of the most successful brands in electronics, Sony DSC RX100 V. This is one of the few compact cameras that can match most DSLRs. Although it isn't cheap and is one of the most expensive on this list, it's worth the money.
The first thing you'll appreciate about this camera is its minimalistic design. It's point to shoot and doesn't require a lot of skill just to get professional-grade results. The RX100 V has the highest resolution on this list, too, thanks to its effective 20.1megapixel 1-inch Exmor CMOS sensor.
Ideally, this camera is your go-to when it comes to landscape photography. Although it has excellent video recording features, its shots are one of a kind when it comes to sceneries and nature. Plus, you can flip its screen to give you that occasional selfie pleasure.
---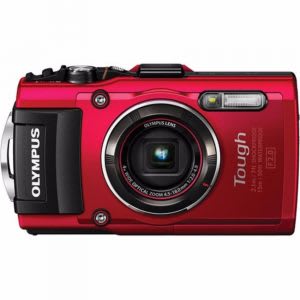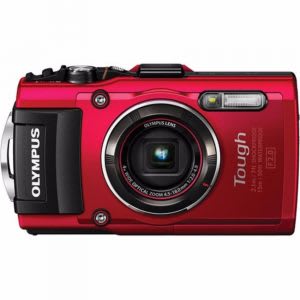 If you want a camera for everyday use or for traveling that won't let you down, the Olympus TG-4 is all you need. This compact camera is built to withstand just about anything. It can take on water (15 meters), accidental drops (2 meters), and extreme cold (-10 degrees Celcius).
Granted the camera only has a 16.1-megapixel sensor and its processing power isn't that impressive, it does have the body of a tank. Still, it can take high-quality photos and videos worth sharing with friends. And with a little editing, its shots can be worthy enough for magazine publications.
In a nutshell, this camera is what you need if you want to go on long travels. And not to mention it has a long battery life to make the most out of your adventure. If you want a camera you can use anywhere, anytime, every day, the TG-4 will suit you best.
---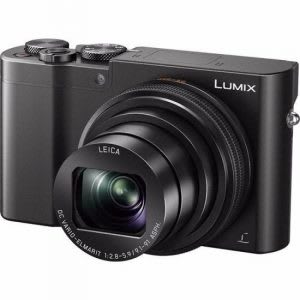 Panasonic Lumix DMC-TZ110
SGD 795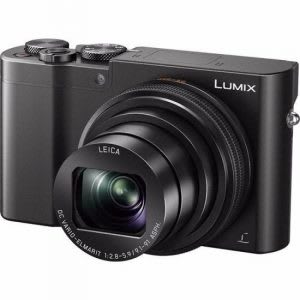 Are you looking for a compact camera that excels in recording videos? Look no further as the Panasonic Lumix DMC-TZ110 got you covered. It's the only camera on this list that captures 4K 3840 x 2160 ultra HD videos at 30fps. In a few words, it's a camera for everyone who vlogs.
To start, it has the same 20.1-megapixel sensor as Sony's RX100 V but with a different processor. The main difference is that this camera is designed to take incredibly crystal clear and smooth videos. To be honest, it produces one of the best vivid colors, too.
The only thing, however, that we think is a slight flaw is its uncomfortable shape. Although it's not the most ergonomic camera, it is still capable of providing one of the best photos and videos on this list. And, nearly forgot to mention, it works fine even in low-light conditions.
---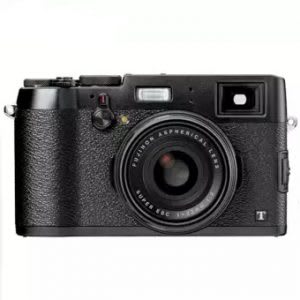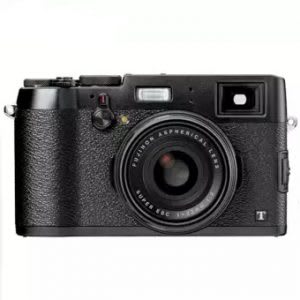 Before anything else, let us warn you that this compact camera is the most expensive on this list. The Fujifilm X100T is one of the most popular and owned by professional photographers. It's a well-balanced shooter that doesn't take a lot of skill to master but leaves rooms for endless creativity.
Although this camera only has a 16-megapixel sensor, it still produces beautiful sharp photographs due to its EXR Processor II. It's the closest thing to a DSLR but with other unique features. Plus, it feels like one, too, due to its ergonomic design. But what really takes your breath away is its out-of-this-world viewfinder.
Its viewfinder is the only one on this list that has an integrated double-layer rangefinder and smart info display. To be honest, I don't have the best words to describe it, but such feature can only be experienced using this camera. If you have the money and you want to take photography to a whole new level, buy this camera.
---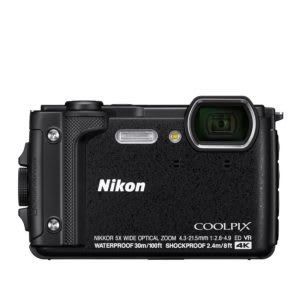 Nikon Coolpix W300
SGD 589.00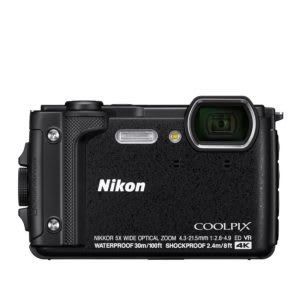 Last on our list is very similar to the Olympus TG-4, the Nikon Coolpix W300. It's also waterproof, shockproof, and can resist the extreme cold. But what makes it different is its ability to do geotagging, thanks to its GPS feature.
It also has identical results with the TG-4 when it comes to both photos and videos. However, it can't compete with the TG-4's battery life. And it is a bit more complicated to use. What we do like about this camera though is its aesthetic design.
If you're the type who loves to make their mark on their shots and broadcast its location, the Coolpix W300 is for you. Although it may take a few weeks to fully master its control and functionality, it's worth the money.
---
Disclaimer: The pricing shown is just a good indication of how much these products are worth. The prices could change based on the e-commerce promotions that are going on. If some of the products are not available, do email us at [email protected] Thank you!